10 Best Disney Toys & Games for Kids Reviewed in 2019
last updated
Aug 21, 2019
Disney movies and cartoons often focus on themes and messages that appeal to and are important to children. Friendship, family, bravery, selflessness, acceptance, and a strong moral compass are some of the subjects that often play loudly in Disney stories. Frequently both funny and touching at various turns, these stories help children learn about themselves, those around them, and the world at large through the eyes of dynamic, lovable characters. Quality Disney toys are all over. We've compiled some of our favorites into a top 10 list, all lauded by other users as well. Whether your little one is looking for The Mouse himself, or keen to brush their favorite princess' hair, we think you'll find plenty of stellar choices for your family to sort through.
In a Hurry? The test winner after 22 hrs of research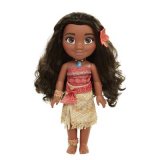 Moana Adventure Doll 14"
Why is it better?
Large 14-inch doll
Comes in her signature outfit
Features the heart of Te Fiti, along with her floral anklet and bracelet
Hair clip can be worn by the doll and kids
Strong, durable plastic and soft hair make her both sturdy and lovely
In a
Hurry? Editors choice: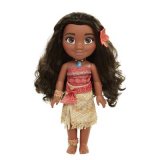 Test Winner: Moana Adventure Doll 14"
26
Researched Sources
22
Hours Researching
15
Products Evaluated
Age Range
Educational Value
Design
By Default
10 Best Disney Toys & Games Reviewed
1

. Moana Adventure Doll 14"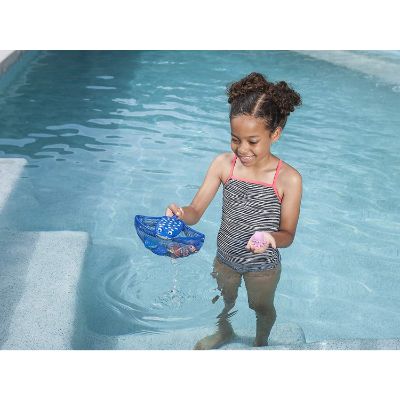 Large 14-inch doll
Comes in her signature outfit
Features the heart of Te Fiti, along with her floral anklet and bracelet
Hair clip can be worn by the doll and kids
Strong, durable plastic and soft hair make her both sturdy and lovely
Head is heavy; she won't stand unless propped up against something
This doll is made with a lot of attention to detail and from high-quality, durable plastic. She looks cute, and she'll withstand a good amount of play. Her cute little flower clip can be worn by kids, which will go great with the light-up necklace the company also sells.
Read more
Age Range
This doll is made of durable plastic for all kinds of adventures and features soft, brushable hair. She's big enough to delight and be accessible to kids 3 and over, and comes beautifully painted, in her two-piece outfit with jewelry.
Educational Value
Moana is a story about a young girl learning what it actually means to be a hero, and discovering that perhaps she has had that power within herself all along. The movie's crux culminates in an act of compassion, rather than violence, and proves that sometimes kindness is what wins out.
Design
Moana follows the call of the ocean! Help her return the heart of Te Fiti and save her village. This 14-inch doll comes decked out in Moana's iconic dress from the movie, and includes her signature necklace and a flower clip that kids and Moana can share! Cross the sea to find Maui and restore the balance of the world along with Moana's kooky sidekick, HeiHei. Escape the pearly pinchers of Tamatoa, and smuggle away Maui's enchanted fish hook. Outwit the Kakamora, and watch Moana realize and embrace the smart, brave, compassionate young woman she is.
2

. Hasbro Candy Land Board Game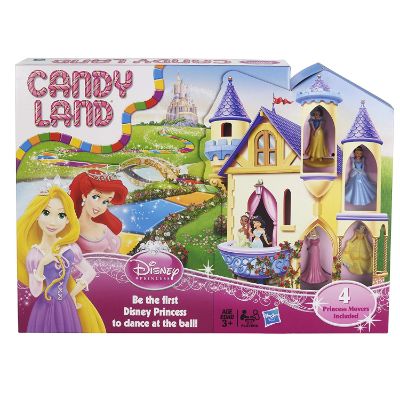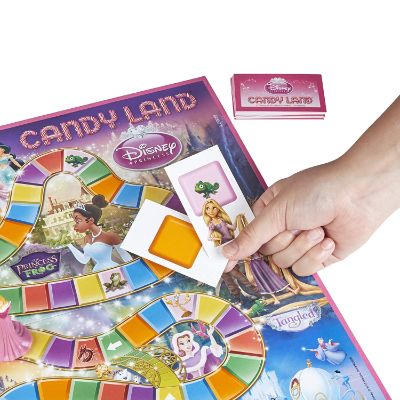 Good quality character pieces
Includes all necessary playing pieces, no batteries necessary
Boosts scholastic and social skills
Larger pieces (so as to avoid choking hazards)
Customers complained about the board ripping in half fairly quickly
This is a fun nostalgic treat for older participants while being colorful and appealing to younger children as well. The game is relatively easy to understand and play through, and kids will love getting to compete as their favorite princesses.
Read more
Age Range
The game is safe and accessible for children aged 3 and up, but the target audience appears to be children between aged of 3 and 8. The pieces are around 3 inches tall, and the board itself runs 18 by 18 inches, much like the original. It comes with a deck of cards that includes specialty character cards (Cinderella, Belle, Tiana, Ariel, Rapunzel, and Snow White all make appearances) as well as the standard Candyland colored-space playing cards.
Educational Value
Studies prove that quality family time helps to produce well-adjusted and successful children. Board games are a great way to go, and this one specifically helps younger kids to review their colors, and numbers, as well as practicing taking turns and following rules.
Design
Dance your way to being the belle (pun intended) of the ball with Sleeping Beauty, Snow White, Belle, and Cinderella. In a new twist on this classic board game, players compete as their favorite Disney princesses in a competition to be the first to make it across the board and to the grand ball.
3

. Doc McStuffins Hospital Care Cart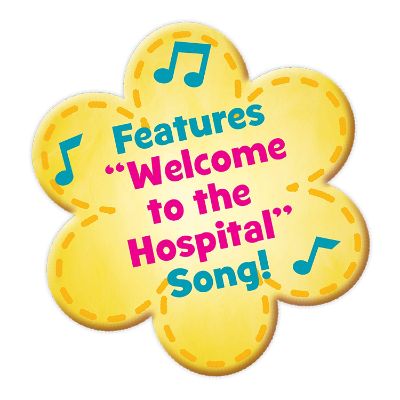 Working rollaway hospital cart
Includes drawer for storage and patient bed
Comes with Patient Findo
Features lights, sounds, and interactive equipment such as the scanner and EKG printout
Plays the Doc McStuffins theme song from the show
Loud; no volume control
Smaller than the ratio depicted
This little cart lets children play doctor right alongside their favorite Vet, Doc McStuffins. They can wheel the cart around, store everything in the drawer, and the medical equipment is flashy and fun.
Read more
Age Range
Made for children ages three and up, this playset is the perfect workstation for aspiring little veterinarians or Doc McStuffins enthusiasts.
Educational Value
Doc McStuffins is a wonderful role model for young children. She is celebrated for her intelligence and compassion and works in a field that requires her to be bright, brave, and consistently kind.
Design
Make sure your little one gets a good breakfast in because they've got a busy day of on-the-job care ahead of them! This Doc McStuffins Toy Hospital Cart is built for the doctor on the go. It features a patient scanner with functional lights and sound and two interchangeable cards, a talking EKG section, an EKG printout roller, a manually powered blood pressure pump, and a patient bed. A built-in drawer makes keeping all their important medical equipment together easy and tidy. The cart plays the "Welcome to the Hospital" song from the show and includes your little doctor's very first patient: Findo
4

. Wonder Forge Enchanted Cupcake Game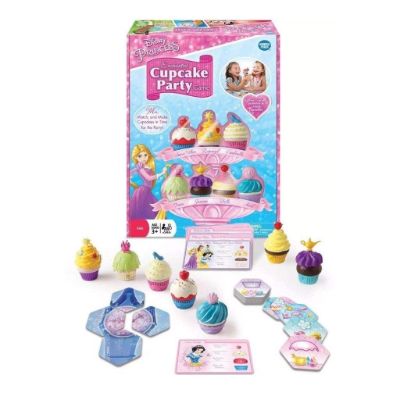 Teaches turn taking, creativity, and cooperation
Includes 10 enchanted cupcakes, cupcake recipe cards, tiles, timer, and rule booklet
The goal is to build as many cupcakes possible before the timer runs out
Each cupcake matches one of the Disney princesses
Has interchangeable parts for free creative expression
Pieces are very small – choking hazard for less than 3 years old
Some say the pictures of the item are misleading as to the size of the product – very small
The beautiful notion of this cupcake game is just so darling. The cupcakes are the most appropriate size for little girls to stay busy for hours just swapping the pieces to make many combinations of appealing princess cupcakes.
Read more
Age Range
All of the cupcake parts are interchangeable, so kids can follow the recipe cards to play the fast-paced game or just mix-and-match their favorite combinations they create on their own at their leisure. It is perfect for one child or many with the starting age of three and older. The colors are gorgeous and the idea is delicious, so get your little one in on the Disney cupcake building action today!
Educational Value
Although it seems like just a fun toy, these little cupcakes have a lot to impart on the young bakers. Playing the game teaches kids how to take turns and play well together. They must cooperate and work as a team to make beautiful cupcakes. If just used by one child, the skills of creativity and fine motor abilities will be exercised.
Design
Try keeping your little girl away from this princess treasure! Surprisingly, even the boys may want to try this out. This is an exciting game of making toy cupcakes as fast as you can using the provided recipe cards. Each cupcake is designed after one of ten Disney princesses, such as Snow White, Sleeping Beauty, Ariel, or Belle.
5

. The First Years Baby Bath Squirt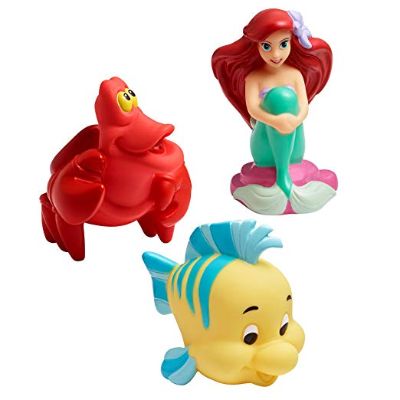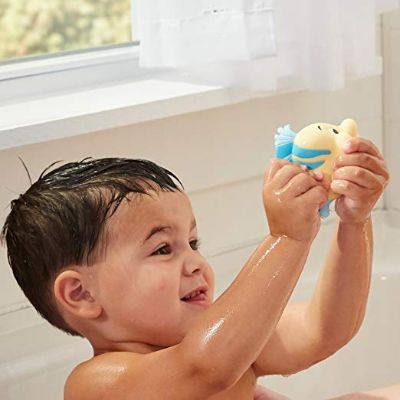 Has colorful designs
Easy to handle for small hands – compact size
Toys squirt water for bath time fun
BPA free – safe for kids
Items are durable and long-lasting
Complaints of pink hair on Ariel toy
The issue of all water not draining out of toys causing mold buildup inside
Bath toys are always great to enjoy in the tub at bath time, but these from The Little Mermaid movie are very cute and colorful. The colors are so bright and the size just right for kids.
Read more
Age Range
Each bath toy is neat in size just perfect for small fingers to manipulate well. Not only do the characters squirt water to make kids squeal with delight, but they float in the water so they can be found easily. Kids will want to take baths often just to play with these Little Mermaid toys in the tub.
Educational Value
Bath toys entice children to stay in the tub long enough to get clean and make it a pleasurable experience that the child will look forward to every day.
Design
For fun at bath time, Disney offers these lovable bath toys from The Little Mermaid movie. There is Ariel, Sebastian, and Flounder to make your child's time in the tub exciting. The materials they are made with are very safe for children because they are BPA free. Vibrant paints color these water treasures to make them seem real and ready for entertaining boys and girls of all young ages.
6

. Slinky Toy Story Plush Dog
Classic slinky dog design with new features
Super soft and cuddly fabric that makes him huggable
Perfect size for travel and playing, 10 inches
Slinky center of dog is covered in soft elastic material
Best suited for children over the age of three years old
Fabric around the slinky part is not super durable
Slinky dog does expand but does not hold shape
When you were a child, did you remember having a slinky dog? Well, let your kids have those same memories, but with a softer and better version of the slinky dog. The design is a plush version of the classic pull toy. It is much cuter and softer than the original version plus carrying him around when they watch the Toy Story movie will be that much easier. Even the slinky part of the dog is covered over with a soft plush material.
Read more
Age Range
Many children young and old enjoy the Toy Story movies. It is great when they are able to bring home characters from the big screen to join their playtime activities. This slinky plush dog is ideal for children that are over the age of three years old. It is a timeless classic that features a few small details in the plush face that could cause a choking hazard.
Educational Value
Childhood friends can be people or even a favorite plush toy that kids have made their friend. The development of their creativity stems from being able to explore with their minds, while still being able to interact with physical toys. This slinky plush dog is one of those toys. As this soft and cuddly dog can become their best friend that can go anywhere with them.
Design
The super soft and cuddly design of this plush slinky dog is great for adventures off the big screen. The body of the dog measures in at 10 inches long and has been completely covered with plush materials making him soft all over. In the center of the dog where the slinky has been placed is covered with an elastic material that still allows for the expanding but does not get near a tangled as the classic version.
7

. Finding Dory Mr. Ray's Dive and Catch Game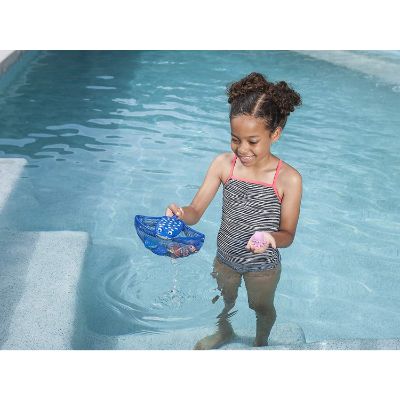 Finding Dory themed water toy with six pieces
Set includes Mr. Ray with scooping net fins
Tossable characters to catch; Nemo, Dory, Kathy, Sheldon, and Pearl
Each character floats at different depth
Prompts hand eye coordination and water confidence
Toy set is smaller in size, review dimensions before purchasing
Characters toys paint easily flakes off overexposure to water for a long period of time
Helping Mr. Ray find all his student for a field trip is super fun with this set. Mr. Ray from the movie is always helping the children get where they need to be going and with this toy the kids can help. The body of the strong ray is designed with nets on each side to help collect the smaller toys that are included. Each of the toys is student characters from the movie and float making them easy to catch.
Read more
Age Range
This toy has been designed to be safe for kids that are over the age of five years old to play with. The net and smaller toys can be a hazard for smaller children. The set is best used when used in a pool or in the bathtub. It is important that children are never left alone during those times.
Educational Value
As children grow their hand eye coordination becomes more fine-tuned with practice. Providing them with toys that are designed like Mr. Ray and his net fins with his students makes fine tuning those skills easy and effortless. The toy is able to provide an engaging activity that lets children have fun without even realising they are working their skill sets.
Design
As the children toss the five characters across the water and head towards them with the Mr. Ray net it will soon become one of their favorite games. The details included in this set are priceless from the five characters; Nemo, Dory, Kathy, Sheldon, and Pearl to Mr. Ray it is striking. It is like they jumped off the big screen and right into the water with the kids. One of the coolest features about this set is that each of the five floating characters floats at different depths. This makes practicing swimming and developing those fine-tuned hand eye coordination fun while also building their confidence in the water.
8

. Wonder Forge Found It Board Game
Made for 2 to 6 players ages 5 and up
Promotes cooperation and teamwork – reinforces object identification and matching skills, positive attitudes and healthy competition, family quality time
An exciting race through 12 Disney realms – search for iconic Disney objects
Includes a 6-foot game board loaded with 1,000 hidden treasures
Some parents say the hidden objects are small and hard to find
A few reviewers claim that kids lose interest quickly - the board is too long to win the game
The huge six foot game board is truly unique, especially since it is covered with a 1,000 objects to find. What a fabulous idea for those kids that love to hunt for things in pictures.
Read more
Age Range
Players compete through 12 separate Disney realms looking for items. The game can be played by two to six players at a time and it is for the ages of five and older. Board games like this one are just the thing to strengthen family bonds with enjoyable quality time.
Educational Value
Board games give children the opportunity to experience healthy competition, cooperation, and teamwork in a friendly, family setting. These are values that they will need their whole life. With this simple game of just searching for hidden objects family time can become a wonderful learning environment in such a fun, positive way.
Design
The Eye Found It Board Game is a race to Cinderella's castle before the clock strikes midnight as players try to find over 1,000 hidden objects on the playing cards. The game board is one of the largest boards for a child's game at six feet long, and it is very full of objects to seek out and find. The playing cards show which items to search for and all players search for them in haste. When found, the person gets to say "I Found It!"
9

. Hasbro Princess Pop-Up Magic Game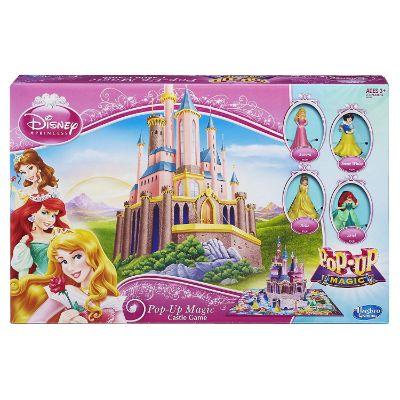 Connects to other boards
Easy rules for little ones to understand
Beautiful 3D castle
Short and simple gameplay
3D castle is fragile, so keep an eye out for over-enthusiastic little fingers
Perfect for play dates, the length of this game (and number of players) can be adjusted by connecting the board to other boards from the same line.
Read more
Age Range
The intended audience is young, as the rules are very simple and easy for toddlers to follow, though Hasbro approves it for participants aged three and up.
Educational Value
Villain spaces can send players back, and the board connects with other pop-up boards (sold separately) if you want to create a longer path and game. It's a very simple and straightforward board game, this is a fun and uncomplicated way to get toddlers to practice social and numerical skills.
Design
Join Ariel, Aurora, Belle, and Snow White as they race to be the first to the Enchanted Finish Stone. The board comes with a 3D pop-up castle for the princesses to traipse through, and then follow one of several paths to the finish line. A simple spinner helps players determine how many spaces they can move, and they can speed up with the aid of a gem, which will let them unlock a Friend Token
10

. Fisher-Price Minnie Mouse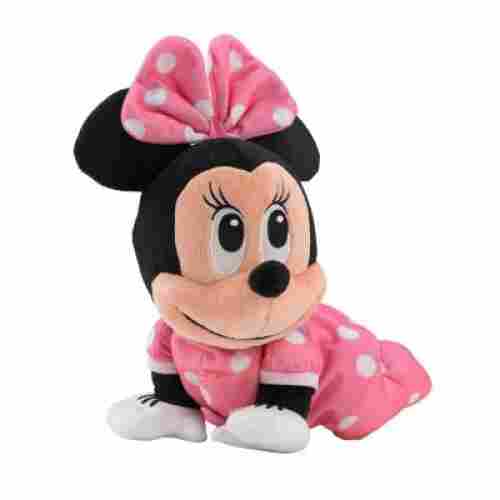 Adorable, lovable Minnie Mouse character - soft to the touch
Encourages gross motor skill development, coordination, and balance
Simply press back of toy to activate voice, music, and motion
Encourages baby to crawl along with it
For 9 months to 3 years old babies - perfect size for baby
A few parents say it does not crawl very long when the back is pressed – must press repeatedly
It may be hard to clean – outer covering does not come off for washing
This soft toy is easily manipulated by pressing gently on the back of Minnie. This can be easily learned and accomplished by even a small baby who wants to make the toy move and make noise.
Read more
Age Range
Infants from ages 9 months to three years old are the right age size to truly be enthralled by Minnie as she teaches them to crawl and lulls them to sleep with her gentle music. Your infant will be so attracted to this cute baby Minnie that she won't want to be without her.
Educational Value
One of your infant's first major motions is to crawl. To do this successfully he or she must learn coordination, balance, and gross motor skills to keep their head up and move forward. Leading by example, Minnie Mouse baby is just the right size and shape to get your baby moving in the right direction. You will love watching the two of them together as they crawl along in unison. So cute!
Design
Your infant can have her very own little Minnie Mouse baby that crawls, plays music, and makes baby sounds. Babies can actually learn how to crawl by example when they watch this adorable toy crawl across the floor. The toy can navigate most floor surfaces, even plush carpets. Minnie also makes a superb cuddle buddy when she is not busily on the move. She is soft to the touch and so huggable for bedtime and nap time. Minnie is activated by a gentle press on her back, and she is the perfect small size for baby to enjoy.
Criteria Used for Evaluation

Age Range
Most of the toys on this page are intended for toddlers and young kids. The ideal age range would be from 3 to 12 years old because younger children may be harmed by small parts if swallowed. All age ranges are given when they were provided by the manufacturer for easy reference. Toys that are not advanced enough for a kid's age will bore them and not stimulate the development intended by the manufacturer. If children are too young for toys that they get, they will not understand them and not be interested in playing with them. It is most important to match the best we can the toy with the appropriate age level of the child for the maximum benefit of skill building and time allocation.
Educational Value
Every toy here profits children in one or many ways to advance their skills and get them ready for the next level of learning. Even the simplest of toys, such as the plush Slinky Dog, have their place in the scheme of things by being a huggable friend and companion for trips and bedtime. Other items ripen skills such as cognitive, motor, memory, and imagination abilities.
Design
All toys Disney should all have Disney personalities involved. The ever-popular Mickey and Minnie Mouse along with their friends personally embellish each and every item we list of these Disney games and toys. Whether it is the Disney princesses like Snow White, Belle, Aurora, or Ariel or characters from Toy Story, all of these top-rated toys are personally enhanced by at least one of them.
Most Important Criteria
(According to our experts opinion)
Experts Opinion
Editors Opinion
Users Opinion
By Default

Parents, did you know?
On October 16, 1923, brothers Walt and Roy O. Disney founded the Walt Disney Company, then known as The Disney Brothers Cartoon Studios. It all started with a Mouse and a steamboat--but from there, the vision grew. Today, Disney is responsible for hundreds of family-oriented films, television shows, and various franchises. What began as Mickey, Minnie, Donald, Daisy, and Goofy, has since grown into a family so large, it's home to thousands of characters.
Parents, did you know?
With imaginative toys, children can expand their horizons and think outside the box. They need to see what has been discovered already, so they can move forward to become the next inspired inventors and developers.
Parents, did you know?
Imaginative play is essentially when children are role playing and are acting out various experiences they may have had or something that is of some interest to them. They are experimenting with decision making on how to behave and are also practising their social skills. Children learn from experience: from what happens around them, from what they see, hear, smell, taste and touch. To absorb those experiences and make sense of the world, they need to be engaged in imaginary play.
Parents, did you know?
We as adults can often under value imaginative play. Play is a child's way of engaging and making sense of the world. Role play may appear to be a very simple activity, yet within it, young children learn practical life skills such as dressing themselves, how to cooperate and share with others.
Parents, did you know?
Couches are another great place to begin imaginative play; again a sheet thrown over the couch can become a tunnel or a cave that an explorer needs to investigate. Canopies and play tents can create a great place to begin the imaginary world. The play corner or imaginative play area should be changed regularly with different props and toys to keep children stimulated by it.
Other Factors to Consider

Physical Development
Toys such as board games and card games exercise the fine-motor skills of kids, while the gross-motor skills are put to the test with items like the Plush Minnie Mouse Touch 'n Crawl. Playing is learning. We learn from acting out what our brains are constantly creating. With imaginative toys, children can expand their horizons and think outside the box. They need to see what has been discovered already, so they can move forward to become the next inspired inventors and developers.

Brand
Even the well-known games of Candy Land and Pictopia have the Disney characters featured on these instead of the original personalities. Disney movies and theme parks have been the symbols of magical experiences for decades, as Walt Disney intended, so Disney toys impart their own magic personally for each and every child who is lucky enough to own one.
Frequently Asked Questions
q:

For the Disney Cupcake Party Game, what are the pieces made of and are they durable? Also, do the cupcakes stay together well once assembled?

a:

The pieces are made of rubber so they are bendable, and it would take a lot to break them. They do stay together well. Maybe a bit hard to put together but if they are twisted a little they go together very well.
q:

What is the difference in the original Mr. Potato Head and this Toy Story version of the toy? Are the parts compatible?

a:

The Toy Story Mr. Potato Head has fewer holes to put the parts on the head. Yes, the parts are compatible and fit both versions of the toy.
q:

Which princesses are included in the Disney Candy Land Game? How big are the figure play pieces?

a:

The four princesses are Belle, Aurora, Cinderella, and Snow White. The pieces are about 3 inches tall.
q:

Does the Minnie Mouse Touch 'n Crawl work well on carpets? Does the child play with it after they learn how to crawl well?

a:

Yes, this toy crawls very well on most surfaces, even on plush carpets. Yes, babies love to play with this toy well after they learn how to crawl. It makes a wonderful snuggle toy for bed and nap time. It is small enough to tote around too for travel.