On October 16, 1923, brothers Walt and Roy O. Disney founded the Walt Disney Company, then known as The Disney Brothers Cartoon Studios. It all started with a Mouse and a steamboat–but from there, the vision grew. Today, Disney is responsible for hundreds of family-oriented films, television shows, and various franchises. What began as Mickey, Minnie, Donald, Daisy, and Goofy, has since grown into a family so large, it's home to thousands of characters.
Disney movies and cartoons often focus on themes and messages that appeal to and are important to children. Friendship, family, bravery, selflessness, acceptance, and a strong moral compass are some of the subjects that often play loudly in Disney stories. Frequently both funny and touching at various turns, these stories help children learn about themselves, those around them, and the world at large through the eyes of dynamic, lovable characters. When kids can't get enough of their heroes and best pals on the screen, give them a way to take them home with them. Quality Disney toys are all over. We've compiled some of our favorites into a top 10 list, all lauded by other users as well. Whether your little one is looking for The Mouse himself, or keen to brush their favorite princess' hair, we think you'll find plenty of stellar choices for your family to sort through.
The Best Disney Toys & Games for Kids Reviewed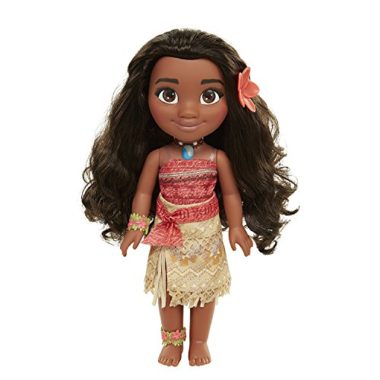 Hasbro Candy Land Board Game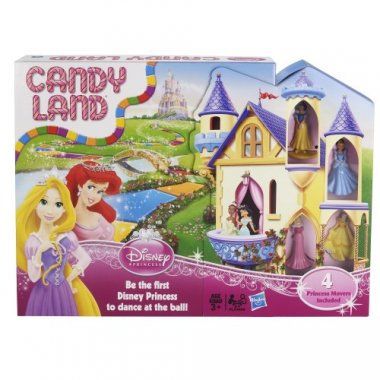 Doc McStuffins Hospital Care Cart
Wonder Forge Enchanted Cupcake Game
The First Years Baby Bath Squirt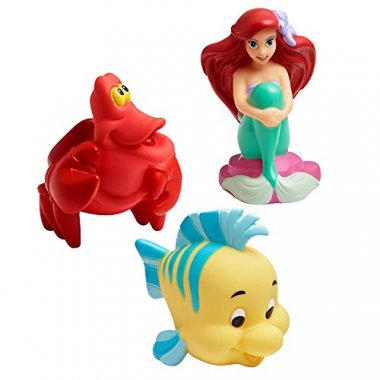 Mr. Potato Head Toy Story 3
Wonder Forge Found It Board Game
Hasbro Princess Pop-Up Magic Game
Fisher-Price Minnie Mouse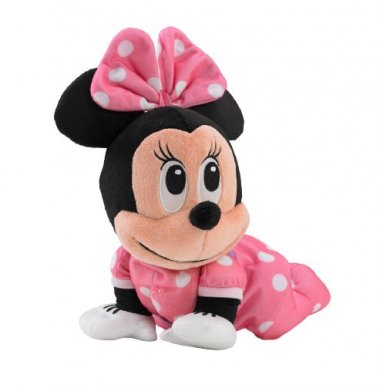 Criteria Used in the Evaluation of the Best Disney Toys and Games
Appropriate Age 
Most of the toys on this page are intended for toddlers and young kids. The ideal age range would be from 3 to 12 years old because younger children may be harmed by small parts if swallowed. All age ranges are given when they were provided by the manufacturer for easy reference. Toys that are not advanced enough for a kid's age will bore them and not stimulate the development intended by the manufacturer. If children are too young for toys that they get, they will not understand them and not be interested in playing with them. It is most important to match the best we can the toy with the appropriate age level of the child for the maximum benefit of skill building and time allocation.
Learning/Enjoyment for Child
Every toy here profits children in one or many ways to advance their skills and get them ready for the next level of learning. Even the simplest of toys, such as the plush Slinky Dog, have their place in the scheme of things by being a huggable friend and companion for trips and bedtime. Other items ripen skills such as cognitive, motor, memory, and imagination abilities. Toys such as board games and card games exercise the fine-motor skills of kids, while the gross-motor skills are put to the test with items like the Plush Minnie Mouse Touch 'n Crawl. Playing is learning. We learn from acting out what our brains are constantly creating. With imaginative toys, children can expand their horizons and think outside the box. They need to see what has been discovered already, so they can move forward to become the next inspired inventors and developers.
Disney Products with Disney Characters
All toys Disney should all have Disney personalities involved. The ever-popular Mickey and Minnie Mouse along with their friends personally embellish each and every item we list of these Disney games and toys. Whether it is the Disney princesses like Snow White, Belle, Aurora, or Ariel or characters from Toy Story, all of these top-rated toys are personally enhanced by at least one of them. Even the well-known games of Candy Land and Pictopia have the Disney characters featured on these instead of the original personalities. Disney movies and theme parks have been the symbols of magical experiences for decades, as Walt Disney intended, so Disney toys impart their own magic personally for each and every child who is lucky enough to own one.
FAQ
Frequently Asked Questions
Q: For the Disney Cupcake Party Game, what are the pieces made of and are they durable? Also, do the cupcakes stay together well once assembled?
A: The pieces are made of rubber so they are bendable, and it would take a lot to break them. They do stay together well. Maybe a bit hard to put together but if they are twisted a little they go together very well.
Q: What is the difference in the original Mr. Potato Head and this Toy Story version of the toy? Are the parts compatible?
A: The Toy Story Mr. Potato Head has fewer holes to put the parts on the head. Yes, the parts are compatible and fit both versions of the toy.
Q: Which princesses are included in the Disney Candy Land Game? How big are the figure play pieces?
A: The four princesses are Belle, Aurora, Cinderella, and Snow White. The pieces are about 3 inches tall.
Q: Does the Minnie Mouse Touch 'n Crawl work well on carpets? Does the child play with it after they learn how to crawl well?
A: Yes, this toy crawls very well on most surfaces, even on plush carpets. Yes, babies love to play with this toy well after they learn how to crawl. It makes a wonderful snuggle toy for bed and nap time. It is small enough to tote around too for travel.