10 Best Handheld Games Reviewed & Rated in 2019
last updated
Sep 10, 2019
Ever since the creation of the Nintendo Switch and the upgrade of the DS, it seems like handheld games are coming back in full swing. So what exactly is the allure of beating down a boss on one of these tiny game systems? You might think that because the screen is smaller and the controls are not in traditional controller form that it's far less fun.
However, judging by the affinity that the current generation has with them, you'd be surprised to know that gaming is going back to its roots a bit -- And handheld gaming is all part of that! When faced with so many great systems, you might be looking for a little extra help -- And if there's one thing we love doing, it's nerding-out in order to provide you with the best options out there for your skilled gamer.
In a Hurry? The test winner after 18 hrs of research
Nintendo Switch
Why is it better?
High-quality graphics
Best handheld console on the market right now
Can be used in a variety of modes
Plenty of popular games to choose from
Comes in several different themes
In a
Hurry? Editors choice:
Test Winner: Nintendo Switch
25
Researched Sources
18
Hours Researching
21
Products Evaluated
Entertainment Value
Value
Design
By Default
10 Best Handheld Games Reviewed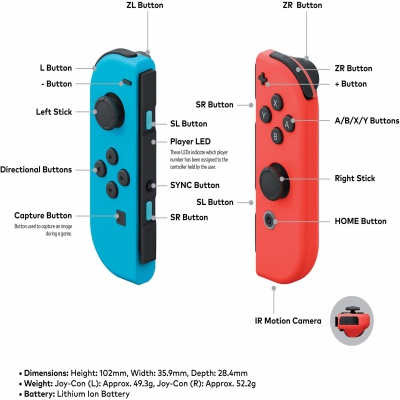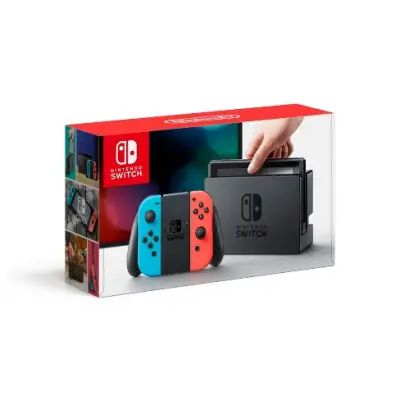 High-quality graphics
Best handheld console on the market right now
Can be used in a variety of modes
Plenty of popular games to choose from
Comes in several different themes
The joy-con occasionally faces a "drift" issue
Everyone has heard of the Nintendo Switch before and the reason is that it really is just that high-quality. There are games being created and ported to this system on a regular basis, meaning your child will never run out of dynamic things to play.
Read more
Entertainment Value
This console premiered at a great time since the PlayStation 5 isn't set to come out anytime soon and the hype from the Xbox One was just dying down. Nintendo seemingly made a comeback with their gaming system that could be used as a portable, handheld device and also as a stationary game console. After years of perfecting the GameBoy, which is what they've been known for over the last decade, they were finally able to create a system that was high-quality, top of the line, and able to keep up with its competitors.
What makes the Switch so great are the methods of gameplay this console provides; your child has the option of splitting the controller in half and playing single-player games with one separate controller for each hand or engaging in multiplayer gameplay, a stationary option in which the console itself remains unmoved in its dock, or portable gameplay. What we're really interested in, however, is the third option -- This console allows the main dock to be left stationary while the actual motherboard can be pulled out, connected to the controller, and used as a handheld game. The concept behind this system is nothing short of genius with its unanimously excellent reception. With access to popular games such as Breath of the Wild and the recent Square Enix ports, your child will have a blast showing this thing off to his or her friends.
Value
This console is all-encompassing as far as gameplay goes. You can easily switch back and forth between portable and console play without missing a beat. The ability to transition back and forth allows for freedom and versatility.
Design
The quality of the graphics never seems to lack even though you're switching between two game modes. Nintendo has always been slightly behind with their consoles and quality, which is why the Switch is bringing their reputation up and gaining the attention of game developers.
Large game library
Backward compatible
Slim and easy to store
Long battery life
High-quality graphics
Does not come with an AC adaptor
The days of GameBoys have been easily replaced with the 3DS and the XL is the most updated model of that. Its dual-screen gaming makes it fun, versatile, and simple to use.
Read more
Entertainment Value
You'd think that Nintendo was reigning supreme when it comes to consoles and that's not completely inaccurate. The 3DS is what essentially replaced the GameBoy and features a dual-screen feature that's helpful when opening multiple menus, exchanging in-game dialogue, etc. The New 3DS has been upgraded to look sleeker and feature much more high-quality images and gameplay.
The processing power has also been increased for much smoother gaming quality that's noticeable when compared to earlier models. Facial tracking has been added as well as a C-stick which is helpful for more exact game mechanics. All the previous games created for the 3DS are also backward compatible with this system so you won't have to worry about purchasing an entirely new game library for your child. It's a great option for gaming on the go when trips can be boring or monotonous.
Value
While previous models produced complaints as far as gameplay and system glitches go, the New 3DS is living up to its name. It's the most modern system you can get right now as far as portable games go and it has an overwhelming number of games to choose from.
Design
This game system is super slim, allowing it to easily slide into a backpack or carrier bag with no problems whatsoever. It doesn't take long to start up or shut down and its increased processing power adds a smoothness that other handheld games often lack.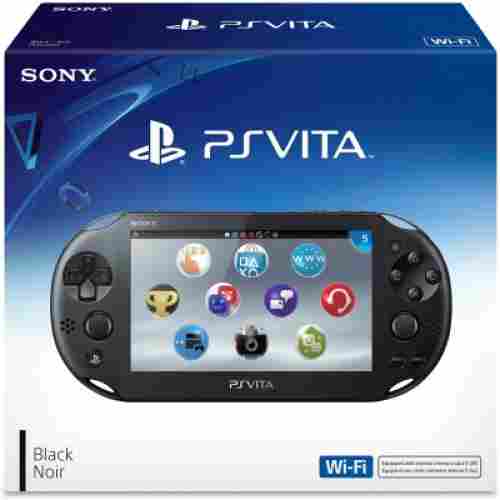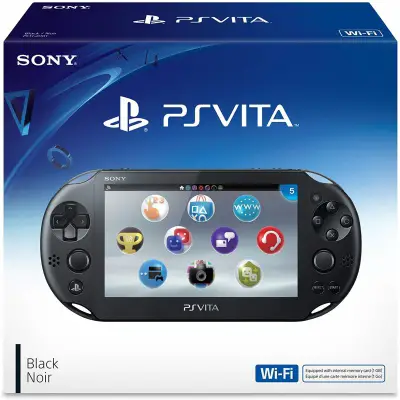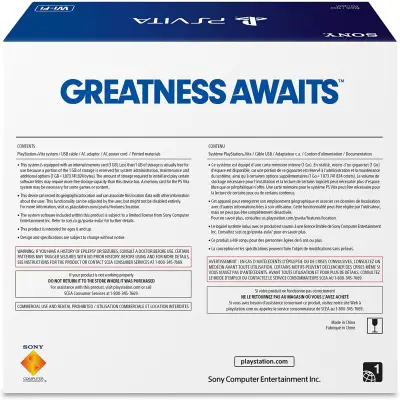 Very high-quality graphics
Can be used as a tablet
Allows for game streaming
Backward compatibility with PlayStation 3 games
Comfortable design that fits perfectly in the user's hands
It does not come with a memory card and has no internal memory
The Vita is a portable gaming system for the PlayStation 3 and 4 and also functions as a full tablet. It's the perfect all-in-one for any kid who's old enough to know how to use it.
Read more
Entertainment Value
Perhaps your child is a fan of PlayStation game and desires something that he or she can just take on the go with them. The Vita was the answer to that and gamers everywhere often opt for this on road trips over anything else. With the same high quality that goes into producing the PlayStation, Sony produced the Vita with the capacity to handle many of the same games that you'll find on the PlayStation Network. This is great news for those who might not be all about stationary, traditional console gameplay and thoroughly enjoy being able to bring their gameplay along with them. This edition of the Vita even allows kids to stream their PlayStation 4 games straight to their device when they're not at home, making it a very similar system to the Nintendo Switch. Recently, over 150 games from the PlayStation 3 have also been added to the Vita library, allowing it to be somewhat backward compatible as well. That's not all this device does, though, if you can believe it -- It also functions as a full tablet, allowing your child to download apps and use the internet for social media purposes, music, watching shows and movies, etc.
Value
The fact that streaming is now a feature on this device is what sets it apart from any other portable gaming device out there. Kids can now go back and forth between their PlayStation 3 and 4 games and their Vita, allowing the utmost freedom and versatility when it comes to game systems.
Design
Where the Switch remains as just a gaming device, the PlayStation Vita goes so far beyond what you'd expect. It's essentially a tablet that allows for portable PlayStation gaming which is a great attribute to have for kids who are always on the move.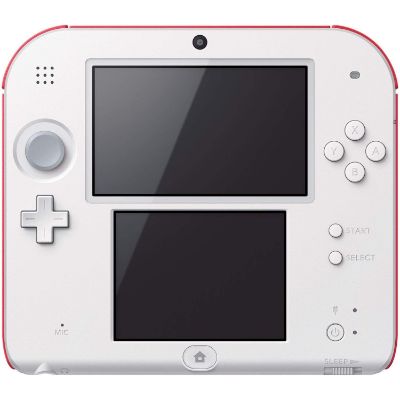 Lots of games to choose from
Super Mario comes pre-installed
Can play both 2DS and 3DS games on this system
Good graphics
Cheaper than new iterations
Doesn't fold down
The ports are a little delicate
It's-a Mario! This special edition Nintendo 2DS comes with Super Mario Brothers pre-installed. The 2DS is capable of playing all 2DS and 3DS games (though obviously, the latter will not feature 3D graphics). It can connect to friends and other players using Wifi and is designed with natural controls reminiscent of Nintendo's larger consoles.
Read more
Entertainment Value
Nintendo offers a wide variety of games to choose from and the 2DS can support the whole bunch. Super Mario is a classic and a great starter for beginning gamers. This system is perfect for kids and adults alike. It's just the right size for any age to be able to handle pretty easily and since you can sync up with other players, it's not a bad way to help kids be more social!
Value
With Nintendo games spitting out new handheld gaming systems every few years, some of the old iterations are a little more price-friendly. The 2DS is still compatible with 3DS games so you won't be hunting for outdated cartridges or anything like that, either. It's not a cheap toy but for all of the entertainment it provides, we think it's pretty reasonably priced and a nice alternative to some of the newer and thus more expensive systems.
Design
The blessing and the curse of the 2DS is that it doesn't fold down. This makes it a little clunkier during travel and transportation but it also means there aren't extra screw and weak structural points that might fall prey to excited, rough little hands. The graphics are great, there's an option to control sound, and it's still pretty easy to tote around with you!
Compatible with most DS generation games
Easy, enhanced controllers and buttons
Hooks up to wifi
Easy to download games
Folds for easy travel
Some customers felt the screen quality could have been better
If you like the layout and concept of the 2DS but want a handheld device that folds up into something a little more compact, the 2DS XL might just be your design! Contrary to what you might think the 'XL' stands for, this system actually is smaller and easier to carry than the 2DS. It can play most games from the DS through to the 3DS system and comes with Mario Kart pre-installed.
Read more
Entertainment Value
This might be the sweet spot for games. It can operate most of the DS games, as well as 2DS and 3DS games. There's a web browser option and you can buy games right off the Nintendo store and download them instead of going out to look for cartridges every time your child finishes a game and is in the market for a new adventure.
Value
This is a solid median as far as price goes. It's more expensive than some of the simpler handheld games but it's also more complex and versatile. It's pretty modern as far as generations of technology go, but it's not the 3DS so it's still cheaper than the most current systems out there.
Design
The 3DS features zoom options as well as a C stick control for enhanced gameplay. The graphics are good, the screens are bright, and it folds up nice and easy. You can choose from 3 different color schemes: orange/white, black/turquoise, or purple/silver.
6

. SEGA Ultimate Portable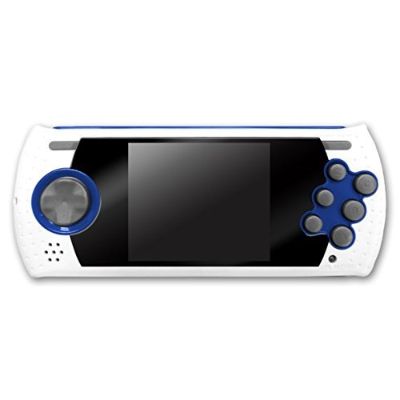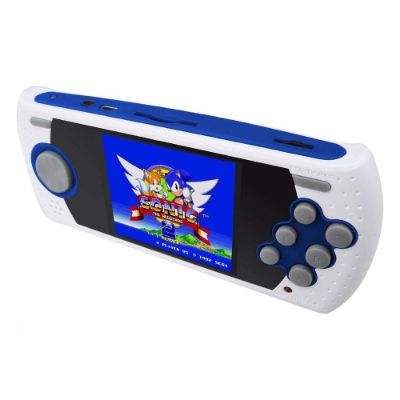 85 games to choose from
Great graphics
Buttons work well
Can save game progress on SD card
Rechargeable battery
Some quality control issues with malfunctioning products
Speakers aren't great
Responsible for many of the classic characters we've seen throughout gaming history, SEGA still stands tall even in today's market! The SEGA Ultimate Portable is a 2.8" LCD screen embedded in a portable console that's easy to operate. There are a total of 85 included games and with the help of an SD card, you can even manage in-game saving so you don't lose your progress every time you power down.
Read more
Entertainment Value
With the new Sonic the Hedgehog movie set to premiere within the next year or so, SEGA's getting some renewed publicity. This system includes 85 total games, many of them classics, from Pacman to Sonic to Virtue Fighter.
Value
Given that this is a 2017 model, it's a more price-friendly option. The technology is still up-to-date and the quality of the software is great. It's a lightweight option that rarely glitches or bugs out in terms of loading and playing games. And with so many options, kids will stay entertained for hours.
Design
This portable gaming center can easily be carried in a purse or backpack. It's small, light, and the graphics and screen quality are surprisingly high for something so inexpensive insofar as games go. Some customers complained about the speaker quality and a few got lemons but customer service replaced those units quickly.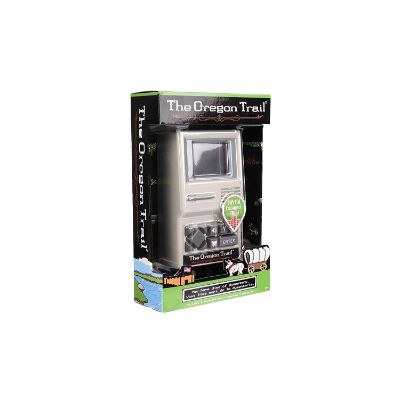 Original gameplay
80's graphics and sound
Fun retro console design
Easy to understand the rules and goals
Helps teach about historic times
Screen is tiny
Navigation is a little hard during hunting scenes
It's time to break out the ol' wagons: the Oregon Trail is back! This handheld homage to the original computer game can be a nostalgic gift for adults or a fun introduction for kids. Retro graphics, sound, and gameplay are reminiscent of the 80's version. Players set out from Independence, Missouri with the goal of reaching Oregon's Willamette Valley but there are rivers to cross, supplies to keep, and diseases to avoid along the way.
Read more
Entertainment Value
The goal of the game is to keep your party as alive and healthy as possible as you make your way across the Oregon Trail in 1848. This game is a fun strategic challenge and requires logical thinking as well as some imagination and role-playing. Kids and adults alike will love the fun graphics and easy-to-understand structure.
Value
This game is on the low end in terms of price. It isn't a console that allows you to play multiple games, but the one game it does offer is classic and pretty fun. Pop culture reveres The Oregon Trail for a reason, so show your family exactly what they've been missing out on!
Design
From the design of the console to the graphics, sound, and gameplay, we love that no one's tried to update this game. Part of its charm is its nostalgia. Though it's a little clunkier than some of its competition, we appreciate the aesthetic choice and it's still a lightweight, easily portable unit.
8

. Rose Gold Nintendo DS Lite
Can be used with Game Boy Advanced Game Paks
Connects to Wifi so you can play with other DS owners
Folds neatly for easy travel
Include stylus
Good graphics and volume control
Some users received damaged products; if buying used, check the seller's reviews
Can't play newer games built for 2DS and 3DS
We know there are a few DS generations out there but the DS Lite has some serious perks you might not know about. Not only does this system play DS games, but it also has the option to connect a port that allows players to utilize Gameboy Advance games! It connects to wifi and allows you to battle and chat with other DS players like later generations do, plus this one folds nice and neat so you can carry it easily with you wherever you go.
Read more
Entertainment Value
We love that there's an option to play Game Boy Game Paks on newer systems. That opens up tons of options when it comes to choosing games and even helps take down the price of some of those games pretty significantly since they're technically for an older console. The stylus is a nice addition and we think the metallic pink cover is a neat, unique choice too.
Value
At around a quarter of the price of the 3DS XL, the Nintendo DS Lite might be the right system for you, especially if you have young children you're introducing to games. We know they lose things, break things, get bored quickly, etc. Start with a smaller investment to see if they like it and then work your way up as they're older and more capable of handling expensive toys!
Design
These pocket-sized gaming systems are roughly the size of some of the larger phones out there now. The DS Lite is easy to travel with. It's slim, chic, and compact. Both LCD screens are bright and the lower one is even touchpad enabled.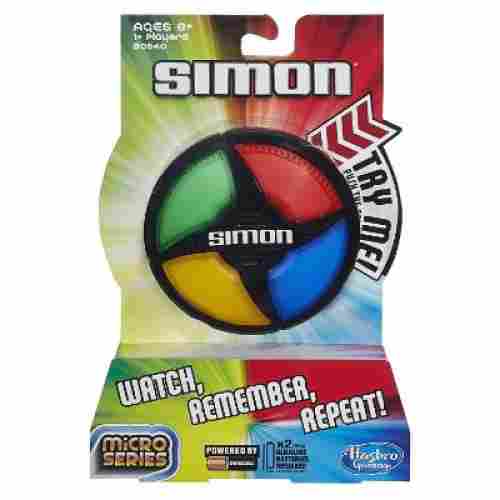 Challenges memory skills
Multiplayer and single player modes
Children can level up
Some patterns require you to press multiple buttons at once
Not a continuous pattern like the original
No volume control
Remember Simon Says? The mini is a new take on an old classic. Players are challenged to repeat the sequence of colors until they no longer can. It's played a little differently than its predecessor so keep looking if you're a diehard and want the original. But it's a fun game, especially for young children looking to challenge their memory skills. We recommend this for children ages 4-7.
Read more
Entertainment Value
In this new version of Simon, players level up by following a sequence of colors. It isn't a continuous string of patterns like it used to be; you'll first have to repeat three colors, then four, and so on, and the game restarts between each level so you aren't just building onto the pattern you already know. You can press two or three colors at once, however, which is an interesting twist and provides a challenge for developing motor skills.
Value
This is easily one of the less expensive options as far as handheld games go. It's simpler than its competition but it does provide both solo mode and multiplayer mode in which you pass the console between players and take turns.
Design
This is light, small, and great for car rides. It doesn't have a silent option or volume control, so consider whether you'll be using this in public frequently. But it's an easy game structure that young kids will enjoy.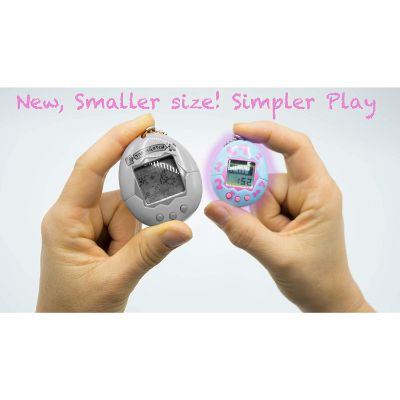 Helps teach responsibility
Easily fits in a pocket or on a keychain
Cute little digital pet to take care of
Modeled after the original Tamagotchi
Fewer activities than the original
Some users had battery troubles
We know it's a throwback, but we also think the Tamagotchi stands the test of time. This little egg houses a digital pet for players to take care of! It's maintained it's 90's/early 2000's design in this 20th-anniversary edition, but now the whole thing is even smaller! Feed your little pet and clean up after it to watch it grow up happy and healthy!
Read more
Entertainment Value
These are nostalgic for many of us but they're cute, simple little accessories even for newcomers to the Tamagotchi world. Kids love pets and role-playing care-taking games. The Tamagotchi Mini allows them to do all that and slip the egg right back into their pocket when they're ready to move on! This version has fewer games and activities than the one many of us are used to but it's a cute throwback and great for kids ages eight and up.
Value
One of the more inexpensive options out there, this is a fun and cute toy. It isn't super versatile, so maybe use it as a stocking stuffer or small gift. It's adorable and will bring back lots of fun memories for the older crowd, though!
Design
Literally small enough to fit in the palm of your hand (with room to spare), this little game is a great accessory to put on a keychain or clip to a backpack! When you have downtime, ditch the phone and the social media scrolling and check in on your cute Tamagotchi egg instead.
Criteria Used for Evaluation
Entertainment Value
It doesn't take someone with the mental caliber of Einstein to realize that gaming is filled with benefits that can help increase logic, critical thinking, and coordination. While they've often been blamed for things such as laziness and the dumbing down of society, in recent years, gaming has proved to be wildly efficient in improving mental capacity. Whether it's due to the fact that we have access to more advanced research techniques now or just simply that we've loosened the "pariah" status on game companies, is unclear.
What we do know is that playing games can significantly improve memory, cognition, creativity, and focus. Skill sets aside, we also wanted these systems to be fun! There's nothing worse than receiving a gaming system for your birthday or a holiday and having it be something that's boring, mundane, and doesn't hold its replay value. It's these factors that drove us in our research and while we have included incredibly popular modern game systems, we've also included some that provide a delightfully fun nod to retro gaming as well.
We had to base our research on many reviews, both parent and teen feedback, as well as how age-friendly and operable these games would be. By finding a balance between an attractive storyline, detailed graphics, and wholesome yet challenging gameplay, we've come up with what we believe to be the best Top Ten list for handheld gaming devices.
Value
Many of these portable devices are very budget-friendly when it comes to gaming. Since there's no need to purchase controllers, a console, or games that range anywhere from $20 to $60, it can often be a good choice for those on a budget. If your child isn't a serious gamer and is only interested in something to pass the time, they provide the perfect option without breaking the bank. With all the modern advances in the gaming world, we're seeing more and more systems at an affordable rate, with all the high quality of some more expensive systems.
Design
It goes without being said but we're going to say it all anyway. Handheld systems are unique in the sense that they can be taken anywhere that they'll fit. They're small enough to pack into a bag and some even come with their own carrying cases. This makes them ideal for bringing on long school trips, road trips, plane rides, buses, etc.
It's a great source of entertainment that will keep kids occupied but also engaged in what they're doing. Portable games also allow for a bit more freedom as far as life goes in general; they won't be glued to the couch and stuck in place with a controller in hand that's wirelessly connected to a stationary console. This allows kids to involve their family and friends as well as look up from the screen without worrying about needing all eyes on a giant television screen.
Most Important Criteria
(According to our experts opinion)
Experts Opinion
Editors Opinion
Users Opinion
By Default

Parents, Did you Know?
Taking these handheld games with you while you wait for the bus, the plane or train can relax you and take your mind off any stressful situation.
Parents, Did you Know?
If you're into gaming, maybe you should consider buying a portable battery pack, because the battery of some handheld systems doesn't last long.
Other Factors to Consider

Ease of Use
One of the typical things you probably wouldn't think about when seeking out a game system for your child is the versatility of the game controls. While games vary in difficulty levels, it's really the controls that support a hefty portion of that weight. If the controls aren't spaced evenly, are placed in an awkward position, or just don't make sense in conjunction with their abilities, a game can easily be fouled. This is especially important with handheld systems, as their ability to be, well, held in one's hand, determines their level of comfort and playability.
Frequently Asked Questions
q:

How long will the battery last on this game?

a:

Each system is different but most should last for several hours at least. Depending on the brightness setting and how long your child is idling their game for, the battery power might fluctuate. All of these systems feature a battery level so that your child will know when it's time to give them a charge.
q:

Are these appropriate for preteens as well?

a:

Of course! Handheld systems really have no age limit because they're specific to the types of games your child is playing on them. You can control the game content; the system itself is age-friendly.
q:

Do any games come on this system?

a:

Yes. Some do include games such as the retro game systems, while others must be purchased in order to play.
q:

Can they be multiplayer?

a:

Excluding the Nintendo Switch which features two game controllers for specific games, all of these are single player only.
q:

Could these be hooked up to a USB as well in order to charge?

a:

Systems such as the Vita, 3DS, and Switch have the capacity to be used in conjunction with a USB. The other retro gaming and simplified consoles have their own specific chargers or take batteries.
q:

Can the volume be controlled?

a:

Yes. There should be a volume control either in the "settings" menu or featured on the side of each gaming system.