In a world where everything is already run on computers and technology, it should not come as a surprise if your kids would be very happy to open their Christmas Day presents and see their favourite video games. We cannot discount the fact that many computer games can provide benefits to children especially in terms of their cognition and psychomotor coordination. That's why, with Black Friday just knocking around the corner, we're sharing with you our 20 best PS4 games for kids this year 2018.
Our Top 3 Picks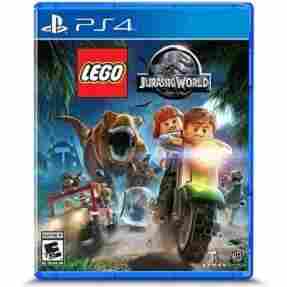 LEGO Jurassic World

Our rating
20 Different Dinosaurs
Price:

See Here

Minecraft-PlayStation

Our rating
Enhanced Draw Distance
Price:

See Here

Ratchet & Clank

Our rating
Completely New Graphics
Price:

See Here

Our Picks Of The Best PS4 Games For Kids:
TrackMania Turbo – PlayStation 4
Pac-Man Championship Edition 2 + Arcade Game Series
LEGO Worlds – PlayStation 4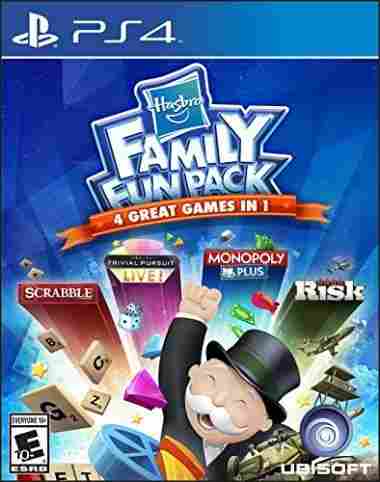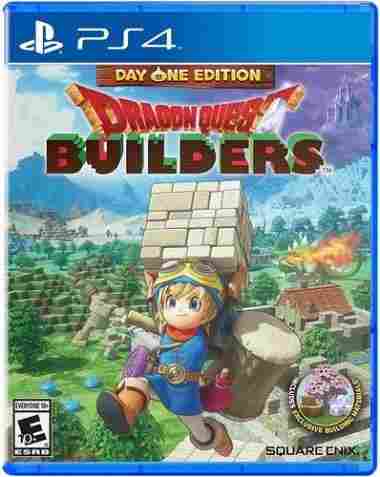 MLB The Show 17 – Standard Edition
NBA 2K17 Standard Edition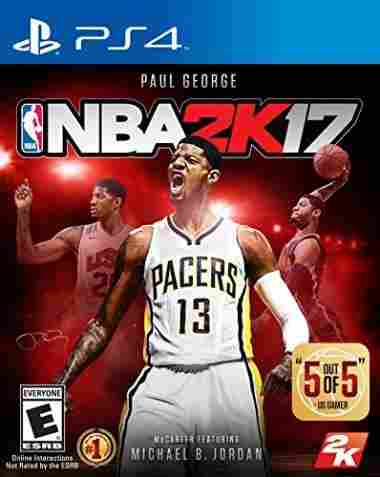 Jurassic World – PlayStation 4 Standard Edition
Age range : At least 10 years old
Minecraft – PlayStation 4
Age range : At least 10 years old
Rayman Legends – PlayStation 4 Standard Edition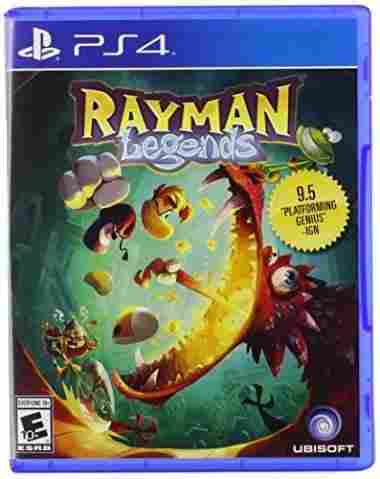 Age range : At least 10 years old
LEGO Batman 3: Beyond Gotham
Age range : At least 10 years old
Age range : At least 10 years old
Madden NFL 17 – Standard Edition – PlayStation 4
Age range : At least 10 years old
Trials Fusion – PlayStation 4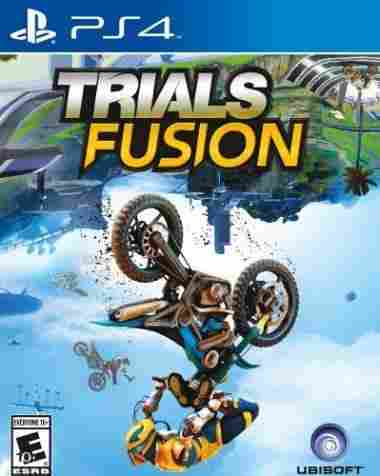 Age range : At least 10 years old
Rocket League: Collector's Edition – PlayStation 4
Age range : At least 8 years old
Age range : At least 10 years old
Age range : At least 5 years old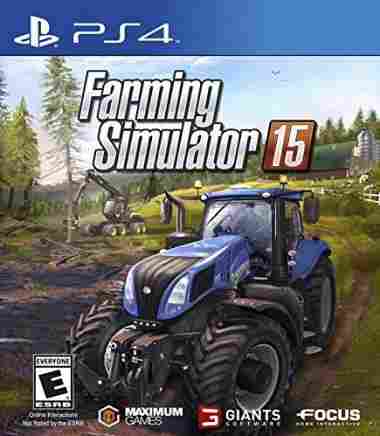 Criteria Used to Evaluate The Best PS4 Games for Kids
How to choose Video Games For Kids
Choosing video games for children is no different from choosing toys and gifts for children. Interests, personal taste, age range, and developmental needs play as much a role in video game selection as it does in toy and gift selection. There is, however, a few particular caveats for video games that are not applicable to toy and gift choosing. In the following paragraphs, you'll learn the criteria one can use to judge with when choosing video games for kids.
Interest and Variety
Common knowledge states that once a child receives a toy for Christmas, the child will lose the interest of that toy within three months. The same can possibly be said for video games as well. Since video games can be finished with quicker than your average toy, it's imperative to choose video games that can hold a child's interest. You wouldn't want a child to play the video game one time only because of boredom. So choosing a video game that speaks to a child's personal interest (sports, arts, or puzzles for example) can help supplement playtime and possibly extend that interest into a real-life hobby. Variety is important as well! Choosing a combination of video games from educational to pure enjoyment can give a child a well-rounded range of fun and playtime. Video games just for fun can give your child a chance to play with their imagination and use their creativity while in a relaxed state and video games for education can help enhance their current learning. Balance is key!
Age appropriateness
Video games are no longer the domain of children. Plenty of video games are being played by adults, even parents themselves! Due to the wide range of ages playing video games, there is a wide range of video games made for those ages. It is imperative, therefore, to choose video games that are age appropriate for your kid. When choosing an age-appropriate video game, your first go to should be the Entertainment Software Rating Board (ESRB) age rating. This rating is just a guideline, however, so it's still up to the parent to make the best judgment. From there, another way to determine age appropriateness is the content in the video game itself. What kind of content is in the game? Could the fantasy be too indulgent? Is the realism too intense? Is the action too rough and harsh? What's good for a ten-year-old in video games might not be good for a six-year-old in video games.
Skill Development
A video game that teaches painting by numbers might be fun for a bit, but it could possibly turn boring for a child. Video games that provide skill development for a child can not only be fun but also help supplement a child's development. Puzzles, strategies, and tactics that are in video games are perfect for a child's critical thinking and problem-solving skills. Likewise, video games that have action in them and are first-person-focused can help develop a child's fine motor skills. The right video games can teach intangible skills such as patience, perseverance, and even empathy. Tangible skills such as programming, dancing, and even engineering can be taught by video games as well. Of course, video games should never become the sole focus of skill and personal development and should only be used as a supplement.
Parental Reviews
Word of mouth is still a great option to discover the next best thing and video games are no different! Reviews of video games can help you make an informative and educated decision when choosing PS4 games for children. The best reviews come from parents who will give a no-nonsense and honest review. You can discover information such as the quality of the video game, the ease or difficulty playing, what kind of content the game has if the game is boring or entertaining and so on. The possibilities are endless! Of course, there are reviews from legitimate websites and blogs that focus on video game reviews and such reviews can give a very detailed, thorough response. There is an issue, however, of such reviews being paid for which could result in a not so honest assessment. Your best bet is to stick with parental reviews and a great starting point are the PS4 video game reviews at Amazon that are offered by parents who are verified purchasers.
How We Chose the Top PS4 Games in Our List
When we embarked on our mission of bringing you the world's top 10 PlayStation 4 games, we were not really sure how to make the shortlist. Perhaps because we have already outgrown our fondness and passion for such games. As such, we knew we had to modify our approach and look at our list from the viewpoint of children. Well, they're the ones who're going to play with it, right? So we had to make sure that the games are fun and with just the right levels of difficulty or challenges to help motivate our kids to really think and strategize. Too easy and they get bored; too difficult and they might give up entirely. To assist us with this, we had to consider the recommended age of the PS4 game and compare that to the developmental abilities of children of that particular age. Is it appropriate for the child's age? Will it be enough to stimulate the establishment, if not the enhancement, of the child's developmental needs? We had to look at the gameplay features and try to determine the specific developmental benefit it can provide to children of a particular age group.
Obviously, we also had to consider the feedback as well as reviews of fellow parents and other consumers. We didn't particularly give weight to the reviews of serious gamers as not all parents have the technical proficiency of a serious gamer. We, nevertheless, took into account the different themes contained in these feedbacks, comments, and reviews to gain an understanding of how the kids PS4 game is accepted by ordinary parents, not avid gamers.
With this 3-point system we devised, we were able to define our top 20 PlayStation 4 games we're sure every kid will love.
Minimizing the Impact of Computer Games on Children's Development
While computer games can definitely benefit children especially in terms of their motor reflexes, cognitive abilities, social relationship skills, and even logical, strategic, and critical thinking abilities, there is a great divide regarding the use of these kinds of games among children. On one end of the spectrum are those blaming computer games for the sedentary lifestyle seen among many children of today. On the other end are those claiming cognitive, social, and emotional benefits.
Sitting in front of the computer for how many hours with very few chances of physical activity has been often cited as one of the culprits for the growing number of children who are obese. While faulty eating habits can also be blamed, being glued to the screen can definitely contribute to a sedentary lifestyle. Here's how we can minimize the impact of such games in the development of our kids.
Provide a limit to your kid's use of computer games. Unfortunately, there are no clear-cut rules on how much time in front of computer games can be considered safe. Like any playtime activity, playing video games should also have its time limit. Two hours is usually a safe bet.
Make sure to provide other toys for your child to play with. Video games can help develop certain aspects of children's development. These can also be provided by other toys.
Establish an agreement with your child to play only video games at certain days of the week and for a certain length of time. You can offer other forms of rewards if he or she can keep your agreement.
Choose video games that involve whole body movements. This is where sports- and dance-themed games are highly beneficial. The movement will help your kid get the physical activity he or she needs.
The Bottom Line
Video games can definitely have their pros and cons in terms of kids' development. Our role as parents is to reinforce the positive ones and minimize the impact of the negatives. With our top 20 PS4 games for kids, you're now much closer to providing a more holistic development for your kid.
FAQ
Frequently Asked Questions
Q: How much do PS4 video games cost?
A: The average price of a PS4 video game can cost up to $60. The games on our list, however, are quite affordable and if there is a game that isn't on our list but is close to the $60 range, check for a downloadable option which is usually cheaper than the physical option. What determines the price of a PS4 video game various. PS4 video games that are in higher demand, have cutting edge graphics and technology, and are geared towards an older crowd can be costlier. PS4 video games that are lower competition, have more basic graphics and technology, and are geared towards a younger crowd can be cheaper. Of course, these are all guidelines and some children's PS4 video games could be more costly depending on various factors such as demand and technology. What you can afford is determined by what you are willing to pay for.
Q: What are the Electronic Systems Rating Board (ESRB) ratings?
A: The ratings are as followed:
Early Childhood (EC)
Ages three and older with no inappropriate material.
Everyone (E)
Ages six and older with minor violence and suggestive content.
Teen (T)
Ages 13 and older with mild violence and suggestive content.
Mature (M)
Ages 17 and older with mature and intense violence and suggestive content.
Adults Only (AO)
Ages 18 and older with very graphic and extreme violence and suggestive content.
Ratings Pending (RP)
Awaiting rating from ESRB and to proceed with caution.
Q: Why do video game age ratings matter?
A: It's imperative to make sure your child is playing PS4 video games that are appropriate for them? While there is a growing body of evidence that violence and suggestive themes in video games do not cause real-life violence or other moral issues, exposing your child to a video game with violence or inappropriate material can still have negative effects such as psychological trauma, emotional disturbance, or even nightmares. Children are usually not emotionally or psychologically ready to handle themes with extreme violence or highly suggestive material. So, it's best for their development to stick with PS4 video games that are age appropriate with little to no violence and suggestive themes.
Q: How can I prevent my child from becoming addicted to video games?
A: Playing PS4 video games are like any other hobby that your child might partake in. Just like other hobbies, video games can create a deep passion for your child which can have positive results or negative results. If you want to prevent video game addiction in your child, here are some guidelines to follow:
Use parental controls.
Can help restrict time played and limit access to the internet.
Incorporate breaks.
5-15 minutes break from continuous gaming can help your child's body.
Play with your child.
Adult supervision can help curbside excessive usage and one way is by playing PS4 family games with them.
Keep games in the family room.
If video games are kept in the child's room, it might give them more incentive to play.
Q: Where can I discover even more PS4 video games?
A: If you desire more than what the top 20 list had to offer, there are a few options you can take. You can start with the top 20 list itself: Click on the link of the PS4 video game that interests you and when you arrive at the Amazon page for the PS4 video game, scroll down to the "Customers Who Viewed This Item Also Viewed" OR "Customers Who Bought This Brand Also Shopped For" lists. Those two lists can give you a great starting point in more PS4 video game discovery! Also, the "Frequently Bought Together" section on an Amazon product page can help too. There are a variety of blogs, content sites, and even stores that can help you in discovering PS4 video games and making an educated and inform decision why buying one for a child. While there are too many to list here, one great start can be a simple Google search such as "Where can I buy video games?" or "How to choose video games?". Thanks to Google's elite search algorithm, you'll be given results that will lead you in the right direction.
Q: Which games are recommended for very young kids such as under six years old?
A: Some of the best games for young kids are LEGO Worlds, Pac-Man, Just Dance, and Little Big Planet. They are all easy to understand and will hold the interest of a young child.
Q: I want to get a PlayStation game for a girl. Which ones would interest a girl in general?
A: The age of the child and her interests would greatly influence this decision. Find out if she is interested in sports or just general games. All PlayStation games are for girls and boys unless specified, as they can be interested in all sorts of things. Girls like football, soccer, and basketball among other sports, so do not rule these sports games out just because your intended user is a girl.
Q: Is the internet required to play these games?
A: No, for most of the games, if not all of them, the internet is required to play the games.
You May Also Like
10 Best Wii Games For Kids
10 Best Xbox One Games For Kids