Is Giada a household name with your family? How about Gordon Ramsay? Guy Fieri? With the Food Network and many similar channels available, cooking has become a popular pastime. Or rather, watching people cook has become a popular pastime. Actually applying those skills within the confines of your own kitchen might be a different story, but learning to cook is a valuable talent that can be applied for the rest of your life and is downright necessary. Some kids flock to the kitchen naturally. Others are reluctant to prepare the food they inevitably have to eat. There are lots of ways to engage your child in the culinary world, the simplest and most-tested of which, is to get them a good cookbook to work through together.
There are cookbooks for all ages available, and some very clever thematic ones. Most contain fun illustrations or clean, clear photos of the steps involves, or at the very least, the finished product. Endow your children with a lifelong skill, and a joy for the meals they make. We've arranged an array of options from toddler-friendly recipes to mystical Harry Potter dishes. You and your family are bound to bond and learn from these various cookbooks–and when all is said and done, you get to eat some delicious food! What could be better than that?
Our Top 3 Picks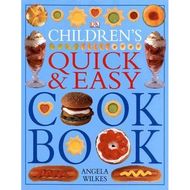 Children's Quick and Easy Cookbook

Our rating
60 Easy Recipes
Price:

See Here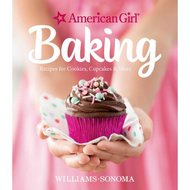 American Girl Baking

Our rating
Easy to Follow Recipes
Price:

See Here
Pretend Soup and Other Real Recipes

Our rating
Suitable for Preschoolers
Price:

See Here
The Unofficial Harry Potter Recipe Collection
Age Range: 5 - 8 years old
American Girl Baking: Recipes for Cookies, Cupcakes & More
Age Range: 3 to 12 years old
The Disney Princess Cookbook
Age Range: 3 - 7 years old
New Junior Cook Book by Better Homes and Gardens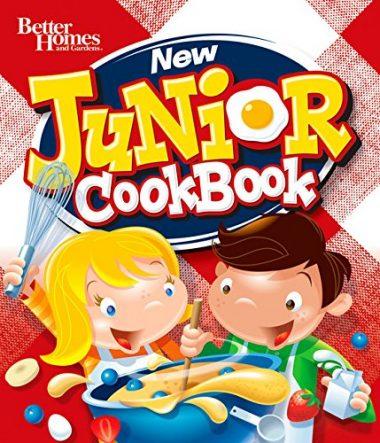 Age Range: 5 to 12 years old
Kid Chef: The Foodie Kids Cookbook by Melina Hammer
Age Range: 8 to 12 years old
The Everything Kids' Cookbook by Sandra K. Nissenberg
Age Range: 7 to 12 years old
The Cookbook for Kids: Great Recipes for Kids Who Love to Cook
Age Range: 8 to 12 years old
Complete Children's Cookbook
Age Range: 7 - 10 years old
Cooking Class by Deanna F. Cook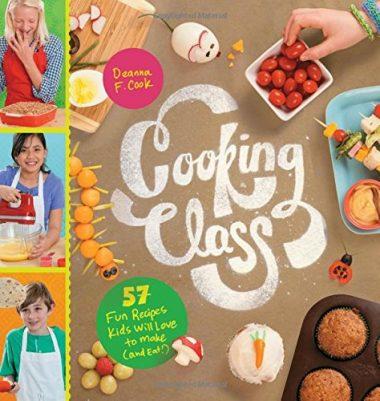 Age Range: 6 to 12 years old
Kids' Fun and Healthy Cookbook
Age Range: 7 - 10 years old
Criteria Used in Evaluation of the Best Cookbooks for Kids
The obesity epidemic in America is still on the rise, and it starts with our children. According to the CDC (Centers for Disease Control and Prevention), the percentage of kids who are overweight in the United States has tripled and grown since the 1970s. Currently, 1 in 5 children (ages 6 to 19) is overweight. Let's help fight this problem by teaching them healthy eating habits in the kitchen at an early age. When you help a child create something healthy in the kitchen and teach them how to make it themselves, there is a better chance they will be more willing to try the healthy things that they create.
Basic Research
All of the children's cookbooks listed above had top reviews by verified buyers. We kept healthy eating in mind when reviewing these products, as well as kitchen safety. There are healthy recipes in every book listed above along with instructions on kitchen basics and safety to get your child the early start in the kitchen they need.
What Determined the Best Kids Cookbook on Our List
It was quite a challenge coming up with a list of the best cookbooks for kids partly because, like any other genre of literature, the choice is always a reflection of personal preferences. This was actually the case in our search as we read through the different feedback of parents and other consumers who have already bought the recipe book. We did strive for a minimum customer satisfaction rating for each of these cookbooks. However, major emphasis was on the pros and cons of the different products that we have initially listed. In cases where the cons far outweigh the pros, it was automatically scrapped off the list. There was simply no point including something that many people do not seriously think as worthy of their 5 stars. When the pros and cons were established and carefully analyzed, we then proceeded to dissect the book's qualities a bit further.
First on our list of priorities was the appropriateness of the reading material to the age of the reader. Younger readers will typically rely on a lot of illustrations or images to help in the understanding of the different steps and principles inherent in the preparation and cooking of a particular recipe. Older kids can already understand textual information but it should still be written in such a way as to facilitate easier understanding. Tweens and teens will also require a different writing style to appeal more to their highly individualistic nature. It was imperative that the manner in which the recipes or the topics in the cookbook were presented followed a very logical and systematic organization that is appropriate to the developmental level of the reader.
Additionally, we also looked for added value in the print. For example, hints, tricks, and tips can often provide a more fun way for kids to do certain things. This also helps eliminate the boredom that is often associated with the prolonged reading of such material especially among younger children who may not have the patience yet for lengthy reads.
Why Kids Should Learn How to Cook
In a world where everything can be obtained in an instant such as fast-food burgers, fries, and instant noodles, as well as many other quick-prep or purchase food items, many parents are actually wondering if there is ever a reason for kids should learn to cook. For the most part, many believe that advances in technology have clearly eliminated the need to toil over the preparation of a meal that one can readily obtain from companies or firms that provide such meals. So, why should kids learn how to cook, right? As it turns out, there are many reasons for children of today to strive to learn the basic skills of cooking. Here are some of them.
It's a very important life skill. Your family may not always have access to instant food all the time and there will always be situations when personally cooked meals are called for.
It teaches kids to appreciate real food. Only real foods have all the right nutrients that our bodies need. Compared to heavily processed foods, natural food items are healthier as they don't contain harmful artificial ingredients.
It's a great way to manage picky eaters. Toddlers and preschoolers are known to be finicky. By giving them the power to cook their own food, they will be more than obliged to eat what they have prepared.
It helps to enhance the motor skills of kids. Stirring, measuring, rolling, or even sprinkling spices over the cooked food requires motor skills and good control of muscle coordination.
It encourages children to practice their reading skills. Reading through the various recipes becomes a training session for kids to hone their reading skills.
The Bottom Line
If eating together brings families closer together, then cooking with your kids can definitely strengthen your bond as well. Our best cookbooks for kids in 2019 should help you establish this relationship with your kid and pave the way for a more effective life skill set for them.
FAQs
Frequently Asked Questions
Q: What is the difference between simmering and boiling?
A: Simmer is when the little bubbles on top start to surface of the water and boiling is when there are full big bubbles coming to the top of the pot.
Q: What are the most common mistakes made when it comes to food safety?
A: The most common mistakes are not washing your hands frequently, improper food storage, cooking to proper temperatures, and storing food promptly after hitting 40 degrees F.
Q: Which kind of cutting board is best to use, plastic, or wood?
A: It doesn't matter what material your cutting board is made of, as long as you wash it with hot and soapy water after you're done with it.
Q: How do I make healthy choices when I shop at the grocery store?
A: Check the labels and avoid center isles where all of the junk/temptation food is located.
Q: How do I know if my eggs are still fresh?
A: Bad eggs float in water, fresh eggs won't.
Q: What are the best ways to measure your food when baking?
A: Do not pack down whatever you are measuring. Use a flat knife to level it off at the top.