It is no wonder that people always buy Lego play sets as gifts for birthdays, holidays, or any other special occasion. It is one of the most developmentally beneficial types of toys in the world. And for the past 6 decades or so, Lego has been instrumental in many of the world's brilliant young minds because of what it can do for the realization of a child's optimum psychomotor, emotional, cognitive, and social development. So, if you are on the search for the best gift you can give a young boy, you don't have to think long – just think Lego.
Unfortunately, choosing the best Lego set is not easy. Nevertheless, we are here to help you make the correct choice in the top Lego set you can ever give to your young boy.
Our Top 3 Picks
LEGO Chain Reactions

Our rating
Basic Physics Concepts
Price:

See Here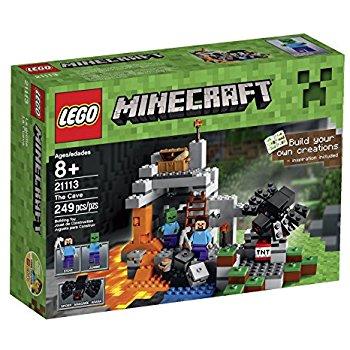 LEGO Minecraft The Cave

Our rating
249 Piece Set
Price:

See Here

LEGO Police Unit

Our rating
3 Mini-Figures
Price:

See Here

With careful consideration, we were able to finally come up with the 20 top Lego sets for boys this 2017.
Our Picks Of The Best Lego Sets for Boys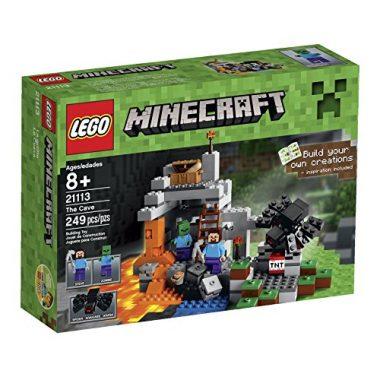 Age Range: At least 8 years old
LEGO City Police Mobile Unit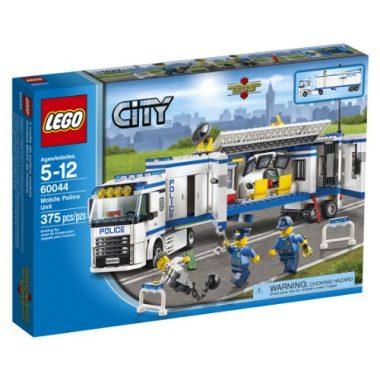 Age Range: 5 to 12 years old
LEGO Star Wars Microfighters Series 2 Snowspeeder
Age Range: 6 to 12 years old
LEGO Classic Large Creative Brick Box
Age Range: 4 to 9 years old
LEGO Superheroes Avengers Hydra Showdown
Age Range: 6 to 12 years old
Age Range: 7 to 12 years old
LEGO Super Heroes The Hulk Buster Smash
Age Range: 7 to 14 years old
LEGO Superheroes Batman: Man-Bat Attack
Age Range: 6 to 12 years old
LEGO Creator Cargo Heliplane
Age Range: 6 to 12 years old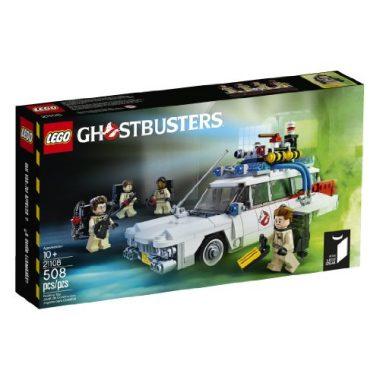 Age Range: At least 10 years old
LEGO Jurassic World Raptor Rampage Building Kit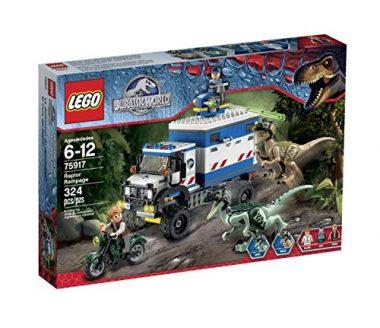 Age Range: 6 to 12 years old
LEGO Ideas The Big Bang Theory Building Kit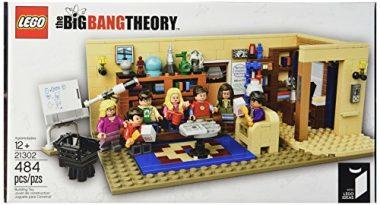 Age Range: At least 12 years old
LEGO Architecture White House
Age Range: At least 12 years old
LEGO Star Wars TIE Advanced Prototype Toy
Age Range: 8 to 14 years old
LEGO Creator Rainforest Animals
Age Range: 6 to 12 years old
LEGO Education Community Minifigures Set
Age Range: At least 4 years old
LEGO City Space Port Building Kit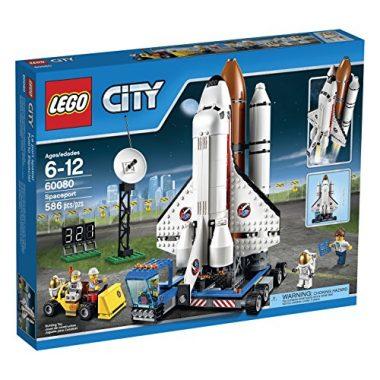 Age Range: 6 to 12 years old
LEGO DUPLO Creative Play All-in-One-Box-of-Fun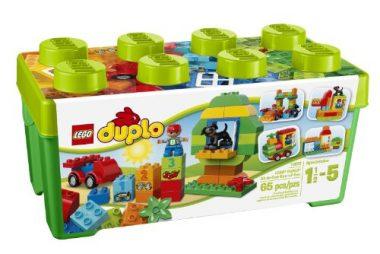 Age Range: 18 months to 5 years old
LEGO Juniors Construction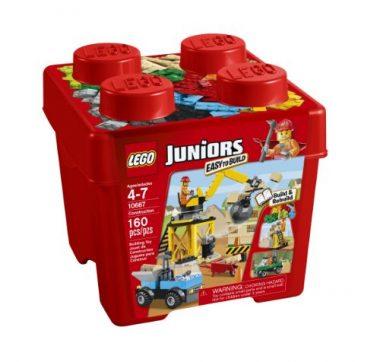 Age Range: 4 to 7 years old
Criteria Used In Evaluation of The Best LEGO Sets for Boys
Learning Different Educational Skills
Although you want your son to have fun, it is best for them to learn different skills while they are entertained. Learning and entertainment go good together because it is easier for them to learn new skills while growing up, when they are having fun at the same time. Let them enjoy themselves and the learning will come naturally and more enjoyable for them.
Entertainment
Learning new skills might be the main thing you want for your children when it comes to choosing the best LEGO set for their skill level and age but you want them to be able to have fun at the same time. Like mentioned above, these two very important things in life go hand-in-hand and come by easier when learning and entertainment are linked together. Let them let loose and have fun and you will be entertained as well just by watching them play and build with their LEGO sets.
Learning Social Skills
Making friends is another form of entertainment that you want your children to learn to do. When they invite friends over to play with their LEGO set, they are learning good social skills that they will need s they get older. We all want our children to have good social skills and the LEGO toys for boys featured here will help with that. They can keep current friends and even make new ones.
Learning to Share
Sharing is another thing you want your child to learn because it is nice to share with their friends. After all, you don't want them growing up thinking everything they have is theirs and theirs only, right? Right! You want your child to learn to share their toys and games with their friends because it goes along with social skills and it is just plain old-fashioned fun to share with their friends.
Choosing the best LEGO kit
 As we have said above, choosing the right Lego set is very challenging. Why? For starters, our usual parameter of looking at the developmental appropriateness of the toy is already nullified. Lego toys are already proven to be excellent toys when it comes to ensuring a child's physical, mental, cognitive, social, and emotional development. Technically, you can just pick any Lego playset and you will never go wrong.
Unfortunately, we still have to provide you with a list of our 20 top Lego sets for boys. As such, we have to look at the overall design of the toy including its appeal and value to young boys. Additionally, we also have to look at the feedback and positive reviews of consumers.
Lego Bricks and Play Sets and Children's Development
One of the most important benefits of Lego bricks, or any building toy for that matter, is in the development of the psychomotor skills of children. This requires the intricate integration of the nervous system as it processes information from the senses and transmits these to the corresponding muscle groups with pinpoint accuracy. That is why you can pick up even a thin piece of needle on the floor simply because your brain is telling your muscles the amount of force it needs to apply to pick up the needle. In like manner, playing with Lego bricks trains the brain to take full control of the different muscles of the young child. It teaches the muscles how to contract so that the Lego piece won't fall off. It also tells the muscles just how much tension it needs to apply when pushing down on the Lego piece to interlock it with other pieces. Moreover, the brain is constantly computing the distances between spaces in the brick's grooves and slots. This gives rise to the development of spatial intelligence, hand-eye coordination, and, of course, balance.
And since we are already talking about brain power, Lego is particularly beneficial in enhancing many of the cognitive process of children including creativity, imagination, spatial reasoning, memory processing and recall, creative thinking, logical reasoning, critical thinking, and divergent problem solving skills. In fact, several studies show that, compared with toys that foster convergent problem solving skills, toys that allow for the development of divergent problem solving skills led to the development of more critical thinking processes. This helps children understand the basis of scientific problem solving. To put it simply, given a particular problem, they can think of a hundred different ways of solving it. This is why sometimes, some kids are way smarter than some adults because they see solutions that are not otherwise thought of by adults. That's the power of divergent thinking. And Lego toys and other building toys have been shown to be particularly good at developing.
Legos for boys can also be used to develop or enhance the social and emotional skills of children. This is especially true when they begin sharing their bricks with others to build a particular model or structure. This helps build relationships. And, to help kids interact socially, they will need to develop or enhance their language and communication skills. Technically, cooperative playing with building toys helps children expand their vocabulary while at the same time enhancing their self-esteem. This also helps boost their self-confidence which can further enhance their social interactions and language development.
It's true that Lego has been helping kids master their developmental tasks for almost 7 decades. Lego has provided kids of all ages the correct instruments and tools to develop their psychomotor, cognitive, social, and emotional skills to the fullest. We believe our 20 top Lego sets for boys will empower you to help your boy grow and develop to his full potential, too.
FAQ
Frequently Asked Questions
Q: Is the LEGO Minecraft the Cave appropriate for a teenager to play as well?
A: LEGO Minecraft the Cave is good for the whole family to enjoy together.
Q: Who has LEGOS on sale for Black Friday?
A: There are many stores online and offline where you can find LEGOS on sale for Black Friday. When shopping online or even in the physical store, you can try Walmart.com and the store itself. You can also try Target, both online, and offline, and ToysRUs is a good one too, both online and offline. Don't forget about Amazon. They have many deals available for LEGO sets on Black Friday.
Q: Which LEGOS are the collectable ones?
A:There are many old and even new LEGO sets that are rare and worth money. The ones worth the most money are, of course, the Star Wars themed ones, Cafe Corner, Taj Mahal, Death Star Two, which is part of the Star Wars collection, Imperial Star Destroyer, another Star Wars collection, and many more. Most of the Star Wars themes are collectable and worth money. Make sure to keep them in their case so that one day you can sell them, if you want to that is. Or, you can also hand them down to your younger family members and let them keep them or sell them.
Q: Who invented LEGOS?
A: Ole Kirk Christiansen invented the very first LEGO set back in 1934. He started making hi first wooden toys in 1932 and then, in 1934, he started calling his toy company, LEGO. The reason he started calling them LEGOS is because LEGO stands for the Danish phrase, Leg Godt which in English it means, "play well." How cool is that?
Q: What LEGO sets have already been retired?
A: Some LEGO sets have already retired and some are retiring soon. Here are some of the sets that have already retired:
Temple of Airjitzu
Aqaud
Gobbol
4X4 Crawler Exclusive Edition
Mining 4X4
Loader and Tipper
Mining Truck
Construction Crew
Cargo Plane
Here are some that are retiring soon:
Palace Cinema retiring in 2017
Star Wars Story Sets: Lego Rogue One retiring in 2017
LEGO Beatles may be retiring in 2017
Q:What New LEGO Sets are Coming Out Soon?
A: Although there are some great LEGO sets that are retiring this year, and we will miss playing with them, there are some awesome new ones coming out. Here are some of them:
NINJAGO City
London Bus
Winter Village Station
Lloyd
Master Wu
6X6 All Terrain Tow Truck
Extreme Adventure
Destiny's Bounty
First Order Star Destroyer
…..Many More coming soon!