One of the most fascinating products of Danish toymaker LEGO is their Technic line of play sets. Compared to the more traditional LEGO building sets, the Technic series provides a rare chance for kids to create and build something that is close to the real thing. It's more like model building in which they get to assemble something that they often see in the real world, complete with realistic parts and mechanisms. If your kid already has several sets of LEGO, maybe it's time he or she graduates to the more technically challenging yet equally fun and thrilling technology-inspired LEGO Technic. If so, then our 10 best LEGO Technic sets should help you find something specifically for your child.
Our Top 3 Picks
WHACK! Building Kit

Our rating
Enhances Logic Skills
Price:

See Here
Tracked Racer

Our rating
2 in 1 Model
Price:

See Here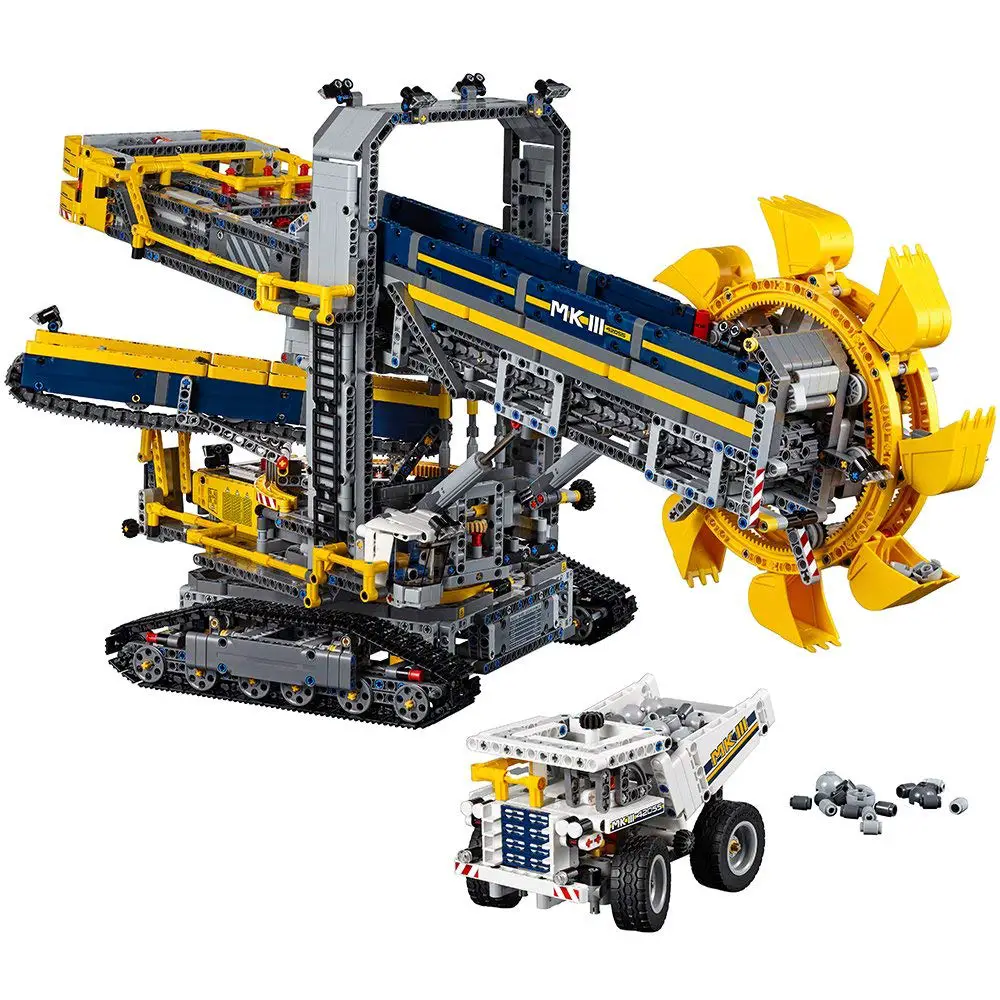 Bucket Wheel Excavator

Our rating
Introduction to Aerodynamics
Price:

See Here
Age Range: 9 to 16 years old
LEGO Technic RC Tracked Racer Kit
Age Range: 7 to 14 years old
LEGO Technic Bucket Wheel Excavator
Age Range: 7 to 14 years old
Age Range: 8 to 14 years old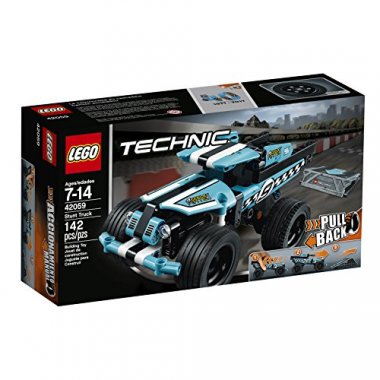 Age Range: 7 to 14 years old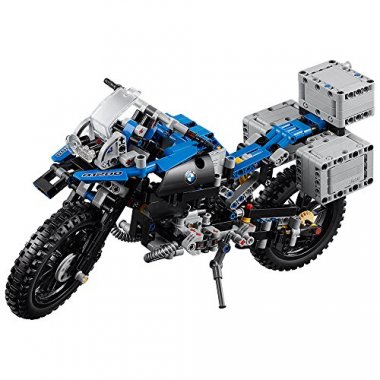 Age Range: 7 to 14 years old
LEGO Technic 42029 Customized Pick Up Truck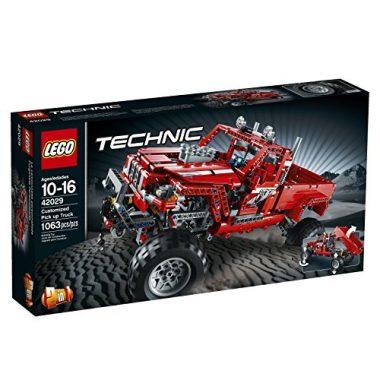 Age Range: 10 to 16 years old
42026 Black Champion Racer Model Kit
Age Range: 9 to 16 years old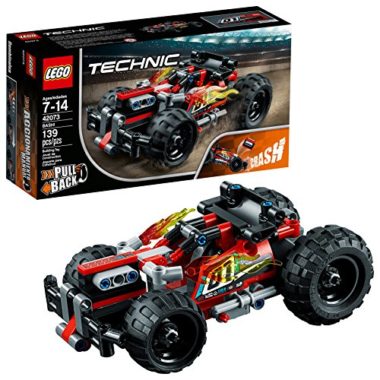 Age Range: 10 to 16 years old
LEGO Technic Power Function Accessory box
Age Range: 9 to 16 years old
Criteria Used in Evaluation of The Best LEGO Technic Sets
The range of Building Difficulty
It was important that our list of LEGO Technic sets offer a wide range of challenges in the building process. When purchasing a toy for your child, always look for one that will not only entertain but also boost their cognitive development and critical-thinking skills. This can easily be achieved by choosing a LEGO Technic set that falls within the appropriate age range of your child. Each set is designed to offer just the right amount of challenge to the builder, while also stimulating their investigative nature. Some of these sets have significantly more pieces than others–the Crawler Crane, for instance, has a total of 1,401 pieces, the largest set on the list. The Stunt Truck, in contrast, is a quick and easy build at only 142 pieces. Depending on your child's age, their experience with LEGO Technics, and the number of pieces, you can confidently choose a set that will be perfect in every way for your little builder.
Usability
Every single LEGO Technic set on our list had to pass a critical usability test; none of these LEGO sets are meant to just sit on a shelf for display. Unlike some other regular LEGO sets, these Technic models are all designed with the final result of play as the ultimate goal. After the time-consuming building process and reading instructions, every child wants to experience the full extent of their creations first-hand through play, which for them is the best reward. Each Technic set on our list was examined for maneuverability and hardiness; they can be pushed, "flown" through the air, rotated, bent or tilted in different directions, and wound up and released to race across the floor at high speeds. We also wanted each one to be sturdy enough to withstand getting banged around or dropped, which is pretty much guaranteed to happen during rough or exciting play. These Technic sets have a reputation for remaining intact despite some tough abuse, which means you'll really get your money's worth!
True to Life Design
To make sure your child gets the most beneficial learning experience possible, it was also important that each set closely resembled the real thing. From cranes to pick-up trucks and helicopters, these Technic sets were closely examined for realistic details in their design that take the play experience to a new level of engagement. Thankfully, the design engineers at LEGO take this issue just as seriously, which is why each item on our list boasts a myriad of mechanical features that rival most other build-it-yourself toys. Adjustable gears, flashing lights, moving pistons, and breakneck speeds are just some of the many capabilities of these Technic sets. It's common knowledge that children learn by doing; they gain a unique understanding and appreciation for how something works when they are able to analyze it for themselves. The regular LEGO sets don't offer this kind of intimate experience with engineering details, which is why we highly recommend these models.
Visual Appeal
From a child's point of view, having a toy that is visually stimulating and looks enticing is a huge part of the overall experience. Without cool graphics and colors, a child's interest in a particular toy can quickly fade. Knowing this, the experts at LEGO have stepped it up a notch with these Technic sets. Almost all of them feature realistic decals that mimic the industry standards. The Fire Plane, Racer, and Stunt Truck, for example, all display symbols relevant to the job at hand, such as traditional stripping, colors, and numbers, specific to the industry. These seemingly unnecessary additions to the toy's appearance are essential to a child's long-term interest. Color is just one element, however; the shape and form of the toy is no less important. And that's the great thing about our list–all of these Technic sets have dynamic, compelling silhouettes that inspire active play. The last thing any child wants is a toy that is bland, rigid, and immobile. Not so with these fantastic models!
What Determined the Most Amazing LEGO Technics in Our List
Since the Technic line of LEGOs is designed with the basic premise of representing real-life objects or things, we knew we had to make this as our primary consideration in choosing which among the hundreds of models will be included in the final list. While there are some models that may not have an equivalent in real life, we still had to look at just how real the final assembled model will look.
We also had to consider the current standings of these products. As much as possible, we only included those products that have at least 4.5 stars. Our thinking is that if other people have a lot of positive things to say about a particular LEGO Technic, then there is a greater likelihood that your child will also love it.
Unlike our other product reviews, we no longer looked at the developmental appropriateness of these toys as LEGO has proven, time and again, that it does know its way around kids. Nevertheless, we did evaluate the level of difficulty in the assembly of these models and compared it to the recommended age. At least, we can assure you that if you give this to your kid, he or she will be able to build it.
Benefits of Building and Construction Toys for Children
Building and construction play sets are beneficial for children's optimum development. Numerous studies have already shown the importance of encouraging children to play with these types of toys if we want them to grow up as more well-rounded individuals. In case you're wondering, here are some of the more common benefits of building and construction toys for the children of today.
It enhances the mastery of their fine-motor skills as they have to piece together different blocks to create a larger form. This also aids in the enhancement of their visual and motor coordination as they attempt to combine different blocks.
It helps them develop their math skills, particularly in the area of geometry. They also get to learn the concepts of area, sorting, equivalents, and sizes. This can become an excellent foundation for the development of engineering skills.
It stimulates their creative-thinking potential. While LEGOs come with complete instructions on how to build a certain model, the unique design of the building bricks allow for the creation of an entirely different form of model. Children learn to experiment which is a fundamental requirement for effective problem-solving.
It teaches them about certain scientific principles such as the effects of gravity, the achievement of balance, and the establishment of cause-and-effect relationships. Experimentation with a variety of forms or models can also be an important scientific principle that kids can learn from playing with these kits.
It improves their social relationship skills by giving them the opportunity to narrate the things that they are creating or building. They can also play scenarios while in the process of building things.
The Bottom Line
If you want your kid to really harness his or her true cognitive potential, you'd better get him or her a LEGO Technic. Our selection of the 10 best LEGO Technic sets in 2019 should help you choose which one to give to your child.
You May Also Like
20 Awesome Lego Toys For Boys
20 Awesome Lego Toys For Girls
15 Best Lego Star Wars Sets
10 Cool Lego Sets This Year
You can also see more great LEGO products in our building category here.
FAQs
Frequently Asked Questions
Q: How do I know which Technic sets are compatible with the power function motor?
A: Many parents are eager to know which Technic sets are capable of being motorized for added enjoyment. Unfortunately, not all of the Technic sets are designed for this accessory. For most of the Technic sets on our list, it is fairly easy to see if it has room for the motor function by closely examining the toy. Other reviewers of this product have come to this same conclusion only after looking over the product. If there is no obvious place for a battery to be installed, then you can be certain that it will not be compatible with the power function motor. The LEGO website is also a great resource, where you can look up a toy by its product number for more details.
Q: How do I know if I can attach a regular LEGO to the Technic set?
A: In order for a regular LEGO to attach to one of the more modern Technic sets, there must be a peg connection located somewhere on the Technic set. Unlike regular LEGOs which have an attachment feature for easy connection to other pieces, the Technic line was created to be its own independent entity with unique features and details. For this reason, it's highly unlikely that the Technic sets can attach to a regular LEGO unless there is an obvious peg connection. By reading Amazon reviews, you can also find the answer to this question regarding a specific Technic set you are considering.
Q: Can I buy my younger child a Technic set that is meant for older kids?
A: This will depend entirely on the individual child and your observations of their abilities. In some cases, a 6 year old has no problem building a set designated for 7 to 14 year olds, although it may take them a little longer. However, some parents on Amazon have reported that even their 8 year old has trouble deciphering the directions, so you'll want to take this into account when making a decision. To make sure your child enjoys building their Technic set and to avoid frustration, it may be best to stick to the age guidelines recommended by LEGO. A set that contains hundreds of small parts could quickly overwhelm a younger builder, especially if it's their first encounter with the Technic line.
Q: Do all Technic sets come with an instruction booklet?
A: Yes, all new LEGO Technic sets come with an instruction booklet personalized for each model. In some cases, such as the two-in-one designs, the instruction booklet will only include the directions for the original build; directions for the second optional build can be found on LEGO's website. Several parents on Amazon have asked whether the instruction booklet includes details about attaching the power motor function. This depends on whether the model is compatible with this function, and the best place to find this out is the LEGO website.
Q: Which LEGO Technic sets will provide the best learning opportunities?
A: All Technic products offer ample opportunities for learning and education. But in terms of which ones offer the best learning possibilities, consider choosing one that will bring a new and unexplored dimension to your child's play routine. Does he/she know everything there is to know about cars and how they're built? Then why not buy them the Fire Plane Building Kit or the Motorcycle, which will give them something new to explore? Likewise, if it's become clear that your child has advanced through less-complicated Technic sets with leaps and bounds, it may be time to challenge them a bit more with a set that has a higher number of pieces and functions.
Q: How long do the Technic sets usually take to build?
A: The time it takes a child to build a Technic set can range anywhere from just a couple of hours to days. There are several factors that influence how long the building process will be; whether the child is an experienced Technic builder or not, their age, the number of pieces, and how much the parents assist in the assembly. You can generally expect even a somewhat experienced child to take at least an hour or two to build a model, as this seems to be a common report in Amazon reviews. For younger or first-time Technic builders, the process can sometimes take four hours or more.