From the very start, LEGO has made a name for themselves in the toy market and for a very good reason. First, because kids love building with them and second because parents love toys that bring them back to their childhood. LEGOs provide kids with a lot of open-end play time and the opportunity to develop creative skills.
Then there are the specialty sets. These sets are geared towards a certain focused audience. Our list is geared toward the sets that are the best LEGOs for girls. These sets feature characters from movies to sets of LEGOs for open-ended building fun. These are the most popular sets for girls on the market.
Our Top 3 Picks
LEGO Friends Amusement Park

Our rating
Large 1124 pcs. Set
Price:

See Here
LEGO Sparkling Ice Castle

Our rating
Decorative Stickers
Price:

See Here
LEGO Friends Olivia's House

Our rating
Mini Doll Figures
Price:

See Here
Our Picks of the Top LEGO Sets for Girls
Friends Heartlake Summer Pool
Disney Princess Ariel and The Magical Spell
Age range: 6 to 12 years old
LEGO Friends Olivia's House
Age range: 6 to 12 years old
Disney Princess Belle's Enchanted Castle 41067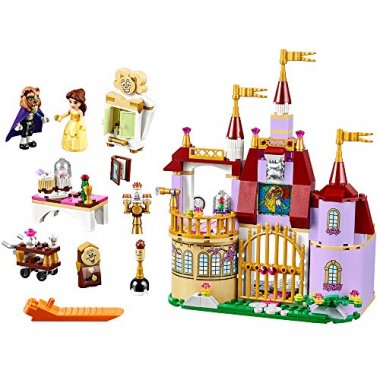 Age range: At least 4 years old
LEGO Disney Princess Moana's Ocean Voyage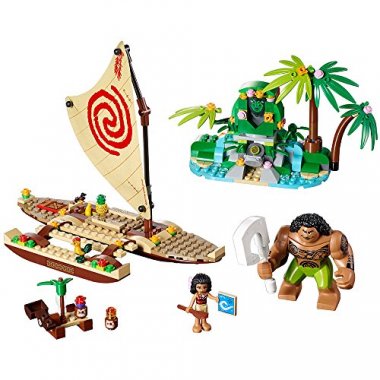 Age range: 6 to 12 years old
LEGO MINDSTORMS EV3 31313 Robot Kit for Kids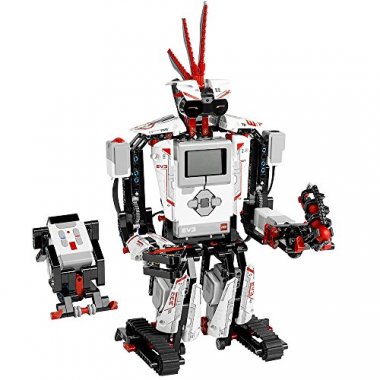 Age range: 6 to 12 years old
Friends Heartlake Lighthouse
Age range: 6 to 12 years old
Friends Heartlake Puppy Daycare 41124
Age range: 7 to 12 years old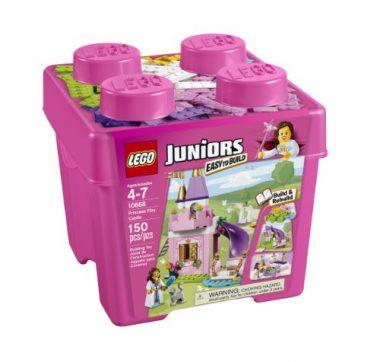 Age range: 4 to 7 years old
LEGO Friends Amusement Park Space Ride 41128
Age range: 7 to 12 years old
Choosing The Top LEGOs for Our List
Choosing the top LEGO sets for girls should be easy but we can tell you it's not. Every playset that comes out of LEGO has been designed for a specific purpose and everything is guaranteed to stimulate the optimum growth and development of children specific to their age. As such, we had to research carefully about other aspects of each of these LEOG sets. We also had to rely on customer reviews and feedback as one of the bases for our choice. Ultimately, we had to carefully consider its appeal to young girls as they will be the ones who play with it.
Coming with a shortlist of the top LEGOs for girls has been very challenging but very fulfilling because we know you, too, will agree with the LEGO+ sets in our list.
Criteria Used in Evaluation of the Best LEGO Sets for Girls
A bit about child development
As children grow, they go through various changes on their way to becoming adults. They grow physically as well as mentally and emotionally, solving problems, making friends, learning give and take, and right and wrong.
Children change year by year in their ability to move in a coordinated manner, manipulate small objects with their fingers, and coordinate their movements with their eyes.
Kids grow emotionally as they age. They develop self-confidence, the ability to control their emotions, like anger, happiness, or sadness. They may laugh uncontrollably or shed tears over a lost toy. Kids also learn how to play nicely with family members and other kids in their age group, or not. Toddlers who are 2 years old are just starting to explore this area, which can often lead to tantrums during "the terrible twos." Older children begin to master their emotions and form friendships.
Learning how to think–cognition–is the reason we send our little ones off to school, but they start learning how to view their world and how to figure things out at a much earlier age. Babies just start learning about their senses and how they perceive the world around them, but even then, they figure out that if they cry, they get what they need. Tiny tots absorb everything.
As children grow older, they start to solve much more complex life problems and develop creativity. Their brains develop at a rapid rate. They learn how to view the world, themselves as individuals, and their relationships with others.
Girls and boys start learning math skills by learning how old they are and counting on their fingers. As they grow and their brains develop, they begin to think spatially, add and subtract, and learn how thoughts, like numbers, relate to the real world.
How does LEGO help a child grow?
In the very young years, say ages 1-5, kids are sponges. They can't get enough information, whether sensory or cognitive. They engage in play like we adults engage in work. It's what they are supposed to do. We could just let them free play all of the time, which is fun and enhances creativity, but we would miss some great opportunities for learning.
LEGO building blocks are just that–opportunities for learning. And little ones can do free, open-ended play with LEGO blocks. Kids can just think of ideas for constructing anything they want and are able to come up with very imaginative ideas. They can mix colors, build palaces, rivers, or mountains, experiment with different sized pieces, and add animal or doll figure playmates. They can just be a kid.
An alternative is for parents to give their child a pattern that they can copy by grouping colors and shapes then following a guide. Using LEGO bricks in this kind of play allows the child to learn how to think and solve problems. Most LEGO playsets have either one or two instruction books that show kids how they can engage in brick construction by following the patterns. They don't even have to be able to read. They just follow the patterns. This is called structured block play.
In structured block play, your youngster follows the pattern to build what is there. It gives her the experience of building without having to be creative, but to be able to problem-solve. How does this block fit the pattern? Is this the right color? How many of the blocks do I need to create this building?
The same LEGO set can be used for your little one to engage in open-ended play. Just withhold the instructions and tell them to go for it. She'll come up with something. Young children are naturally better at creative thinking than older kids or adults. As adults, many of us have to retrain ourselves to be creative.
Girls play differently with LEGOs than boys do
Traditionally, girls and boys have been given different toys to play with. Girls get toys like kitchen utensils, pots and pans, hair bows, and homemaking tools. Boys get "boy stuff" like horses, boats, and bow and arrow sets. And, of course, building blocks.
Soon, people realized that girls like to build things too. But when girls build with LEGOs, they are more focused on what they can do inside the building. Can they brush their hair, take a nap, feed the dog, or cook a meal? Where is all the detailed stuff that boys aren't into?
Boys, on the other hand, like to play combat games or ride their horses, play sports games. They look for the cows and horses or the basketball court. Boys ram each other with cars, girls are more careful when they play. Boys tend to be rough and tumble.
So, LEGO has made many new sets for girls that are more focused on the details, forming relationships, building environments rather than single buildings. There are many boys and girls, though, who play with any set they can get their little hands on.
We base our recommendations on these principles. Does the toy help kids to learn how to think and develop problem-solving skills? Does the LEGO set allow for strengthening muscles in the hands and fingers, engendering fine-motor control? Does it encourage children to be creative and imaginative, to tell stories, predict outcomes and learn from their mistakes? Do LEGO kits help children become more confident in their skills, their thinking, and building relationships?
Our LEGO toy recommendations are based on these questions and more. As a whole, LEGO blocks help kids develop in so many areas of their lives, it's hard to count them. And, the blocks are so much fun that kids just lose themselves in what they are doing. That's the magic of LEGO.
LEGO and Children's Development
Millions of children have played with more than 600 billion LEGO bricks and building parts and have been instrumental in the generation of a growing popular subculture. LEGO is not just a toy for kids. It's also a wonderful outlet for adults as well to remain as creative and imaginative as they possibly can.
LEGO and its iconic bricks have been instrumental in the development of many a child's creativity and imagination. The ability to put interlocking pieces together to create something new requires cognitive abilities such as problem-solving, spatial reasoning, logical reasoning, memory, creative thinking, and critical thinking. Of particular importance is the development of divergent problem-solving skills where children are able to think of as many creative ways as possible to solve a particular problem. For example, an ordinary-looking milk bottle can be seen as just another bottle. But to a divergent thinker, there can be more than 101 ways this milk bottle can be transformed into other uses. Such is the power of divergent thinking that children who are exposed to learning and playing with construction and building toys have been known to be more divergent thinkers-– creative thinkers-–by the time they are adults.
While most LEGO toys are designed to be built independently, LEGO toy sets-–those that provide multiple scenarios or situations-–are best played cooperatively. This helps encourage social interaction and help in the development of kids' language and communication skills. They learn to interact with other children their age and use this interaction to hone their own communication skills. More importantly, however, is the fact that the interaction can ultimately lead to healthier social relationships such as the establishment of childhood friendships. This, in turn, can make the child feel a lot happier, a lot better about herself. This leads to healthier emotions.
One of the most often overlooked benefits of LEGO toys, or any other construction and building toy for that matter, is the psychomotor development it gives to children. Holding a piece of a 4 x 2-inch LEGO brick requires control of the different small muscles of the fingers. The brain has to command these muscles to exert just enough pressure on the brick so that it won't fall from the rest of the bricks. It should also not be so tight that it already causes pain on the young child's fingers. All of these physiological processes occur in a fraction of a second. Unfortunately, we don't really care much about how the brain controls the different movements of the body. Additionally, the brain will also have to make sure that the different muscle groups have the correct tension so they maintain balance and establish hand-eye coordination. The brain must also be able to make accurate assessments of the spaces between and among bricks and building pieces so that the different muscle groups can be directed to interlock a brick to the rest of the building model. This is why they call it psychomotor development. And LEGO is one of the top toys for making sure children develop and gain mastery of this.
LEGO has been around for almost 70 years. It has provided children of all ages the tools with which their psychomotor, cognitive, social, and emotional skills can be developed to their optimum. With our 10 top LEGO toys for girls, we are confident that you too, will be more than empowered to give your girl the best toy to help with her continuing development.
FAQs
Frequently Asked Questions
Q: How will my daughter benefit from building with LEGO?
A: Building with blocks and bricks is developmentally beneficial for both boys and girls. Many girls enjoy building in its own right. Your daughter can have a ball telling stories, learning about the world around her, and growing as a person. You can be her best cheerleader when she finishes what she is building, improving her confidence. Plus, construction bricks can help her with fine-motor skills.
Q: Do instructions come with these sets?
A: Yes, all of the sets come with a colorful booklet with instructions and building ideas. Alternatively, you can download instructions. See the link below.
https://www.lego.com/en-us/service/buildinginstructions/search?initialsearch=41062#?text=41062
Q: Are LEGO blocks safe for all ages?
A: In a manner of speaking. The Duplo sets are safe for all ages because the pieces are large enough that they can't be swallowed. Classic-style sets are not safe for toddlers 3 and under because of the small pieces. All of the bricks and blocks are made of food-grade plastic that is BPA-free.
Q: Why are there variations in the shades of certain colors? This happens in many of the sets, not just one.
A: In an effort to be eco-friendly and save on your cost, LEGO sometimes recycles plastic pieces from other batches into new batches. Thus, there may be some shading differences in some colors. If you are unhappy with your LEGO set for any reason, you can call customer service and we can tell you how to replace any bricks that are not satisfactory.
Q: My set is missing bricks or I need replacement parts. How do I get them?
A: You can find out all about parts at this link on the lego.com website: https://www.lego.com/en-us/service/help/bricks-building/replacement-parts.
Q: How can playing with LEGO construction kits affect my daughter's social skills?
A: Very positively! Your daughter could learn conversation skills by talking to her mini-dolls, inviting friends over and having a themed party with the play sets, and learning cooperation while building together. Younger kids often build their own object while sitting together. Older kids a could learn how to give and take directions, become leaders or followers (we need followers too), or even become introduced to teaching. How fun!
Q: Are all LEGO sets compatible?
A: Yes. All LEGOs work well with each other. And the Duplos can interconnect with the classic-style bricks. Your child can build huge skyscrapers or build out a cozy environment by combining sets.
Q: Are the mini-figures interchangeable for the regular sets?
A: Yes, the mini-figures will work with all of the basic sets. Your daughter can have loads of fun playing with all of the little dolls from the sets together. They can make friends and have tea parties or even become the builders of the buildings. The sets and mini dolls work together.
Q: My set came with an orange wedge-shaped piece. What is it?
A: You are probably talking about the brick separator. Sometimes bricks are hard to take apart, especially if they are small. This tool can help. Not all of the sets are equipped with the separators. Most of the sets with storage boxes have them. This orange tool works with all of the bricks.