Bookworms come in all shapes and sizes. Those first few years of grade school are a wonderful time for little learners, as they start to branch out and become more comfortable reading on their own. But this age also presents a problem for some parents: what are appropriate books for my child, now? Certain picture books are now too simple to keep them captivated, but plenty of longer books can be intimidating, have vocabulary too challenging for their reading level, or contain content that they might not understand or feel good about. Don't panic; there are hundreds of thousands of books out there that your child can get lost in. If you're unsure of where to point them, start by asking your little one what sorts of books have been their favorites in the past and why. Do they like books with characters like themselves? To they prefer stories with fantasy elements? Are they keen on mysteries? Once you have a good idea of where your child's interests lie, take a look at the books and series we've collected below. From time-tested classics to new-books-on-the-block, there's something for everyone.
Our Top 3 Picks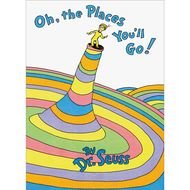 Oh, the Places You'll Go!

Our rating
Dr. Seuss Classic
Price:

See Here

Charlotte's Web

Our rating
Kids' Bestseller
Price:

See Here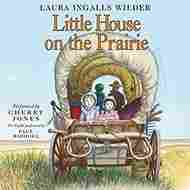 Little House on the Prairie

Our rating
From the Award-Winning Series
Price:

See Here

Oh, the Places You'll Go! By Dr. Seuss
Charlotte's Web by E. B. White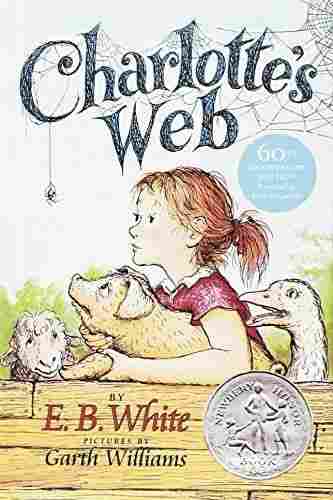 Little House on the Prairie by Laura Ingalls Wilder
The Boxcar Children Books 1-4
Ivy & Bean (Book 1) by Annie Barrows
Charlie and the Chocolate Factory
The Lion, the Witch and the Wardrobe by C. S. Lewis
5,000 Awesome Facts (About Everything!)
The Adventures of Pippi Longstocking by Astrid Lindgren
Criteria Used in Evaluation of the Best Books for 7 Year Olds
Important Life Lessons
The challenges a 7 year old must face are very different from adult challenges, but they can be just as stressful. This means that teaching children how to be brave and persevere must be done in a way that is unique to their understanding and life stage. At this age, kids are more responsive to visual stimulus and storytelling which gives them a way to interpret the world around them. This is why the books on our list are the perfect tools to begin familiarizing your 7 year old with the realities of life's ups and downs. The magic of these stories is that the life lessons gained from them have the potential to stay with your child well into adulthood.
Timeless Classics
Children's literature is an ever-growing niche, with hundreds of new books being published every year. It can be overwhelming to try and wade through all the titles, not knowing which ones are worthwhile. The result is that many parents have chosen to go back to some of the classics from their own childhood, that have been around for decades and are still cherished by thousands of families. We wanted to highlight those books that have a timeless quality, whose message continues to be relevant despite our modern lifestyles. The books on our list have a reputation for enduring storytelling, and they will continue to inspire generations to come.
Positive Role Models
Another important criteria for our list was finding books that had inspiring main characters. For children to get the most out of storytime, books should present protagonists that they can look up to and admire, who not only amuse them but also encourage them to be better people. The books on our list can inspire your 7-year-old to become a more active community member and to think critically about the effects their actions have on others. When they become engaged in the story and are given an example of how to deal with a troubling scenario, children are more likely to practice those positive traits in their own lives.
Caring & Sharing
Learning to be generous and share what you have can sometimes be a challenge for most kids, especially in their younger years. We knew it was important to find books that emphasized the benefits of sharing, and how it can enrich your life through new relationships. Several of the books on our list feature characters who demonstrate acts of benevolence towards others less fortunate, and this can set a powerful example for your 7-year-old.
Tips to Choosing the Right Books for 7-Year-Old Kids
As we have already said, choosing the right and the best pieces of literature that is ideal for 7-year-old kids is never easy. However, in our ongoing commitment to provide you with a more meaningful selection, we knew that we had to share with you tips on how you can choose the right books for your seven-year-old kid.
Understand your kid's developmental level
It is important to reflect on your understanding of the developmental milestones of your seven-year-old kid. Like toys, it is imperative that the literature is written in a manner that is easy to understand at the cognitive level of children of this particular age. The idea is to make sure that your child will be able to read the book by himself or herself and will not have any issues understanding most of the words used. We do recognize the fact that different kids have different cognitive and language development skills. That is why it is critical that you make an accurate assessment of your child's language abilities particularly his or her reading, comprehension, and grammar skills, among others.
Always look at what interests your child the most
You may know your kid's level of language and cognitive skills, but do you know what really interests him or her? It should already be a given that you truly understand what your child really wants as opposed to what you think he or she needs. Sometimes, we push our kids into liking something that they obviously don't have any interests on. This can result in friction in our relationship with our kids. Instead, we can guide them in choosing interests that are largely beneficial for them. Regarding books, you can try learning about the most common genres of books that the average 7-year-old reads. You can then compare these with the interests of your child so you will have an idea of what book to get.
Learn the different genres of books that are ideal for 7-year-olds
There are many genres of books that are considered 'appropriate' for 7-year-olds. We had to highlight the term 'appropriate' since there are no clear-cut guidelines as to what genre will suit any specific age group. This is due to the fact that children grow as individual entities, uniquely their own. Some may find picture books to be particularly interesting while others may find it boring. Nevertheless, you may want to try considering the following different genres of books that may suit your 7-year-old.
Picture storybooks – Illustrations or graphics are used to complement and mirror the plot of the story. Typically, the pictures or illustrations provide a more dramatic effect to the reading experience.
Traditional literature – These can include folktales, fairy tales, fables, myths, and legends which are stories that are often handed down across generations. These are invaluable bridges that connect the distant past with what we have today and the near future.
Historical fiction ­– Stories that portray a particular time period, often to create interest and drama that is based on actual events, are typically called historical fiction.
Modern fantasy – This is a very broad category of books that is often characterized by storylines and elements that are purely imaginative. Examples of these include Willie Wonka and the Chocolate Factory and Charlotte's Web, among others.
Realistic fiction – These are almost similar to historical fiction except that the stories generally allude to current events.
Informational ­– These types of books are otherwise known as non-fiction and provide invaluable information for children. Generally, these are used to aid in academic learning.
Drama and poetry – You may not like poetry and drama but these are important in teaching kids about writing styles, symbolism, metaphors, analogies, rhythm, literary devices, verse, and prose.
Biography – Kids love reading about the story of another person as it provides them the opportunity to learn from the individual how choices, challenges, and opportunities can shape a person in real life.
Before you raise your eyebrows regarding these types or genres of books for seven-year-olds, we have to reiterate that, while these are also found in most adult books, the manner in which the content is written is critical. It should closely match the developmental skills of your child. These should have the following characteristics:
It should be written specifically for children to read on their own.
The sentences must be short and simple; although advanced readers can benefit from longer sentences.
The content should not be very lengthy; typically between 4,000 and 12,000 words is sufficient.
It can include fantasy settings or even real-life settings.
It includes a plot complete with setbacks; may include minor subplots.
It should also be worth noting that kids of this age are very fond of mystery, humor, and adventure.
Choose one that provides an invaluable life lesson
It is equally important that children will be able to learn something from the story that they are reading. Books are inherently gateways to a variety of adventures that children may not necessarily have the chance to experience in the real world. These valuable lessons may or may not be readily apparent but, we're hoping that you will also be guiding your kids in the identification of life values ingrained in the stories contained in these books. Life lessons such as the value of friendship, establishing and maintaining social relationships, the importance of family, and the idea of love, compassion, independence, freedom, humility, industry, and many more, are best taught to kids when they appreciate the way these are integrated into the fabric of the story.
Consider books that provide ample illustrations
It makes perfect sense if you're going to choose a book that contains graphics or illustrations to aid in the understanding of the material. Sometimes, there are storylines that may seem complex to kids of this age. Providing illustrations will somehow drive home the point that the literary piece is aiming for. Besides, illustrations and graphics help reinforce your child's object recognition, color awareness, and divergent thinking skills.
Letting 7-year-old kids read rich, vivid, and highly detailed stories that are written for their age is crucial for the continuing development of their language, social, and cognitive skills. By choosing carefully reading materials that are appropriate in content and the manner of delivery, you can feel more at ease about your kid's future as an avid reader and as a better person.
You May Also Like
Books For 2 Year Olds
Books For 3 Year Olds
Books For 5 Year Olds
Books For Teenagers
FAQ
Frequently Asked Questions
Q: Will my 7-year-old boy still like the book if the main character is a girl?
A: Definitely! Although there is always a small chance that your child may not completely identify with the main character, whether they are a boy or girl will become irrelevant once they become invested in the story. The conflicts the characters must face, the illustrations and the author's engaging writing style will all be more than enough to keep your 7 years old interested.
Q: I'm worried some of the more serious subject matter like death will scare my child.
A: This is a common concern for most parents, and for good reason; the topic of death and dying is a controversial issue in the children's literature community. However, there is a growing consensus among authors, parents, and teachers that breaking the ice on the subject is necessary for a child's emotional maturity. The books on our list that do deal with this topic, such as "The Lion, the Witch and the Wardrobe" present death in a way that is restrained and softened in order to minimize any reader distress.
Q: Will my 7 years old be able to understand the lessons in the book?
A: Most 7-year-olds will be able to comprehend, at least to some degree, the main message of these books. The author's expert storytelling and use of language ensure that the themes and plot will not be too complex for a child to understand. If your 7-year-old is confused on some points after reading the book, it is always beneficial to discuss the book with them in detail. Not only does this help clarify the crucial message of the story, but it's also a great way to bond with your child.
Q: Which book will my child enjoy the most?
A: This will mainly depend on the personality of your child, as well as your observations of their likes and dislikes. Do they love animals? Read them "Charlotte's Web". Are they more interested in the illustrations with minimal text? Then any of the Dr. Seuss books on our list would be perfect. Likewise, if your 7-year-old is fascinated by castles and far away lands, then try "The Lion, the Witch, and the Wardrobe". The great thing about our list is that no matter what book you choose, your child is bound to find something about it they enjoy.
Q: Which book is the most realistic?
A: If you are looking for a story that is more concrete and will give your child a true sense of the outside world, then out of all the books on our list, "Little House on the Prairie" is your best bet. The fact that it is based on true events and narrated from a child's point of view are the two things that make this book not only compelling but a lesson in history as well. No fantasy here; the real struggles of a family as they try to make a life for themselves in a new land are told with an honesty that immediately draws you in.
Q: Which book has the most colorful illustrations?
A: If you're not so worried about the message of the book or its central theme, and you're just after the whimsical and amusing pictures, there are several excellent options on our list. Again, any of the Dr. Seuss books are guaranteed to delight and intrigue with their vibrant colors. "Charlie and the Chocolate Factory" is another attractive choice because of its strange and fantastical images that enhance the story. The illustrations in "How the Grinch Stole Christmas" are always funny because of their cartoon-like appearance, something that any 7 years old can appreciate.