We know that getting your child to read isn't always easy to do. Parents often want to give their child something that's not only beneficial and educational as well. Reading can be so beneficial to your child as you can provide them with brightly colored books or with books that have textures to help with sensory, by doing this it will help not only encourage learning for your children but will also give them a love for reading as well.
Researches also show that by reading or talking to your children at a young age is extremely important for their language and developmental skills. When you read to your little one as young as they are in a newborn stage it will help your child learn how to speak, read and even socialize as they grow older.
Our Top 3 Picks
Kumon My Book of Easy Mazes

Our rating
Builds Fine Motor Control
Price:

See Here
Piano K Piano Game

Our rating
Self-Teaching
Price:

See Here
Trace Numbers (Big Skills for Little Hands)

Our rating
Includes Numbers 0-25
Price:

See Here
The Best Kids Educational Books for Kids
Piano-K. Self-Teaching Piano Game
Lots and Lots of Letter Tracing Practice!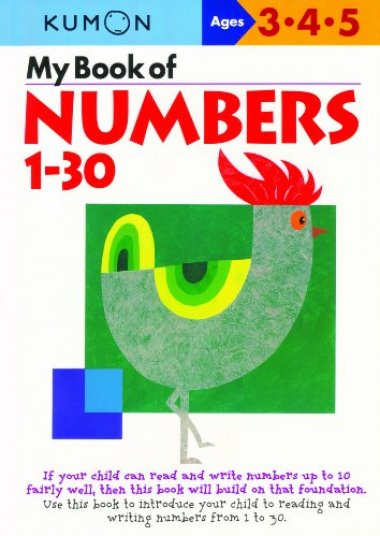 National Geographic Little Kids First Big Book of the World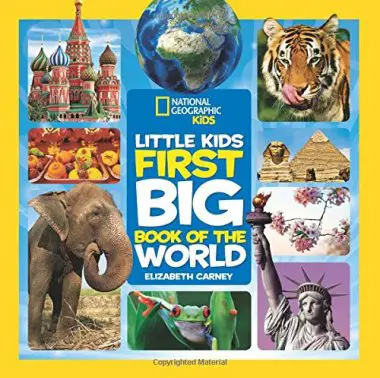 Get Ready for School: Pre-K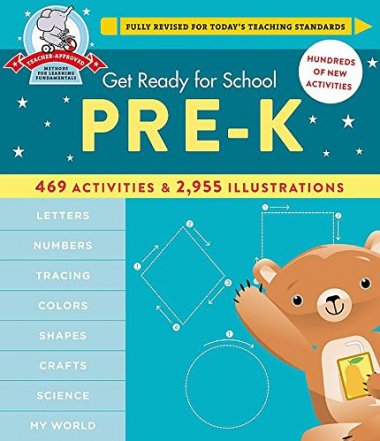 Brain Quest Workbook: Pre-K
Phonics for Kindergarten Grade K
School Zone Preschool Scholar Deluxe Edition
Criteria Used in Evaluation of the Best Kids Educational & Learning Books
When coming up with our top ten list of educational books for children we knew that it wasn't easy. Our focus was to make sure that each book on our list matched our list of criteria as there were numerous books, we could have chosen that's in today's market. We looked at everything from reviews, highest ratings, to books that were age appropriate for your children. We're sure whatever kind of educational book you are looking for to help your child, you will find it on our list above.
Educational and Fun
With the ten books that we came up with on our list as the best learning books for preschoolers and older, we knew that it was important to look for books that established a positive connection with learning and enjoyment. We wanted to make sure we included books on our list that would make it fun for your child to learn and develop a love for learning. Each book on our list is fun and encourages your child with activities and exercises while also having them gain some knowledge.
Research-Based for Age Appropriateness & Learning Techniques
It's extremely important to make sure that you find a book that is age appropriate for your child. However, you also have to not only include your child's age but have to think of their developmental age as well. Developmental milestones mark skills and tasks that a majority of children can do at a specific age range. There are some books on our list of course that would not be appropriate for a child around the age of 3 but would be appropriate for a child older. We also have books on our list that are age appropriate for children around the age of three this is important for parents to pay attention to because each book that is on our list has activities that's suitable for that age range.
Learning Material
Knowledge is wonderful. The books on our top ten list above cover a huge range of subjects. Some of course on our list are meant for subjects on a specific topic while others cover various subjects. Books that have one topic is extremely ideal for children to obtain information as it's not scattered, and they won't feel overwhelmed with what they are learning. However, there are children who obtain knowledge better when learning various subjects especially if they become passionate about a certain topic. These workbooks are also wonderful if your child is homeschooled as they cover subjects just as a child would learn them in school.
Having a workbook is also a wonderful preparation if your child is about to enter kindergarten. While nobody wants to do work over the summer it can be wonderful practice and get your little one excited about their very first day of school. Every book on our list is age appropriate and foundational and a wonderful learning tool for whatever subject your child is passionate about.
Successful Learning Tools
The books above on our top ten list are also wonderful ways for your children to develop new skills and learn new information. Each book on our list had the highest rating and recommendations from parents and educators as well. We know that every child is different which means that every style of learning is different however we believe that with these learning books will help your child no matter what style of learning they partake in. Each of the books on our list incorporates different types of activities as well. When you include various ways of teaching, the success rate for your child to obtain new ideas, information and skills is far greater as we're finding what way of learning works for them.
FAQ
Frequently Asked Questions
Q: What age should my child start to use learning books like these?
A: Learning books specify the age range appropriate for the subject matter and level of difficulty. Each book has a different recommendation, but typically children become ready for learning with workbooks around the age of 3 years.
Q: Is it better to buy a comprehensive workbook or a learning book that focuses on one topic?
A: It truly depends on your child. The comprehensive workbooks cover many subjects, while other workbooks zoom in and teach your child all about one subject. Buying a comprehensive book makes it so you only need to make one purchase for a variety of information, while a single-subject book can help your child learn a skill or concept they enjoy or maybe have difficulty with.
Q: Are these learning books textbooks?
A: No. These learning books are not traditional textbooks describing information. These learning books all involve activities and exercises for your child to actively participate in learning. Most are workbooks that provide spaces for your child to fill in responses.
Q: Where can I purchase these learning books?
A: Every item on the list has a link that connects you to Amazon where the book can be purchased online. If you prefer to buy a book in person, check your local bookstores to see if they carry the book you are interested in.
Q: Can my child use these learning books alone or do I need to help?
A: It depends on the book and on your child's individual level of development. Most of the books on this list are targeted for young children between the ages of 3 and 6 years. That being said, many kids will need assistance in reading instructions or in understanding how to use the book properly.
Q: Educational books versus storybooks, what's better for my child's mental growth?
A: This is a question without a definitive answer. Both styles of books are beneficial to your child's ability to learn. Storybooks present an opportunity to stir your child's imagination, to spark their creativity and their drive to learn by allowing them to emphasize and experience a fantastical world that is different yet similar to their own. Educational books or workbooks provide different learning opportunities geared more toward a specific developmental skill that they may be struggling with, such as addition or writing.
Q: Will educational books help encourage my child to read?
A: The short answer is yes. Any books, all books, will encourage your child to read. The more you read to your little one and with your little one, they more insight they gain into language, culture, social skills, creativity, the list goes on. Educational books may help your child overcome specific adversities that may be holding them back from their true potential. If your child is struggling with reading because they don't recognize all of the letters, or perhaps because they are having difficulty with specific sounds or shapes or colors, this can be frustrating and may damage their self-esteem. Providing them with an educational book that focuses on this problem area can help improve their confidence and lead them back to the joys of reading.