Theodore "Dr. Seuss" Geisel penned and illustrated more than 60 children's books in his lifetime. His books are some of the best-selling works on the market and have been since they hit the shelves. Dr. Seuss was adamant that he never started a story with a moral in mind, claiming that kids could "smell a moral a mile off," but many of his stories did teach lessons about compassion, self-confidence, diversity, and peace. Some of his most famous works include The Lorax, a colorful story about a small creature trying to save his home, despite companies wanting to cut all the trees down. Oh, the Places You'll Go is a popular graduation present, as it details all of the wonderful possibilities lying ahead of the reader, and celebrates all of who they are and how far they've come.
Dr. Seuss' signature rhyme scheme and zany characters won over millions of children, and continue to do so today. Whether your little ones want to read about the mischievous Cat in the Hat, are contemplating whether they might like to dine on Green Eggs and Ham, or are keen to help the baby bird find his mother, we've collected 10 of Dr. Seuss' most popular and beloved works below. These books are bound to help your child improve their reading skills, sound recognition, and basic numbers and colors. You'll have just as much fun reading along, so snuggle up and hop to it!
Our Top 3 Picks
Oh, the Places You'll Go!

Our rating
Best Seller
Price:

See Here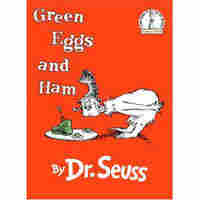 Green Eggs and Ham

Our rating
Funny and Imaginative
Price:

See Here

One Fish Two Fish Red Fish Blue Fish

Our rating
Learn to Count!
Price:

See Here

The Best Dr. Seuss Books and Stories for Kids in 2018
Oh, the Places You'll Go!
One Fish Two Fish Red Fish Blue Fish
Oh, the Thinks You Can Think!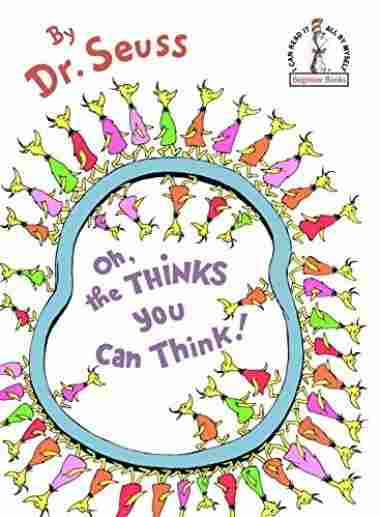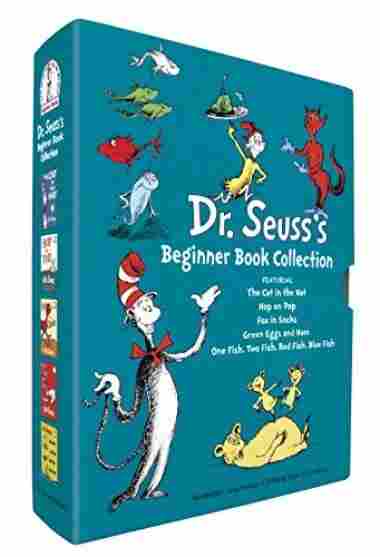 Mr. Brown Can Moo, Can You: Dr. Seuss's Book of Wonderful Noises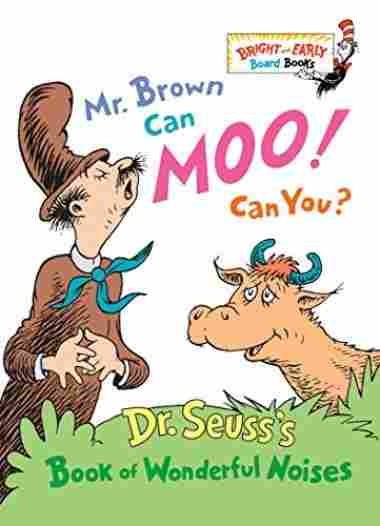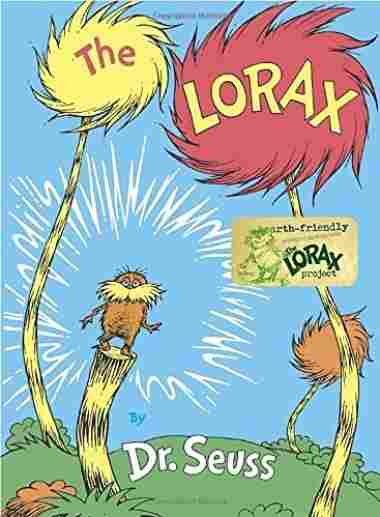 Criteria Used in Evaluation of the Best Dr. Seuss Books & Stories for Kids
Levels of Dr. Seuss Reading Books
There are six levels of the Dr. Seuss Book series. They are Hardcover Classics, Beginner Books, The Cat in the Hat's Learning Library, Bright & Early Books, Bright & Early Board Books, and Dr. Seuss Nursery Collection. The stories are sorted based on the age level of the reader. Each is different in word choice, sentence structure, and story length. As children gain reading skills with Dr. Seuss stories, their confidence levels increase because they are aware of their success in reading by themselves. Vocabulary increases and then full sentences are read in their entirety. The illustrations are not just to decorate the books either. They add immensely to the child's understanding of the written words, so they can visualize the action of the plot.
Age Appropriateness / Skills Learned or Developed
Each level of the different books graduates kids to the next reading odyssey of skills to master. At the highest stage of the books, the Hardcover Classics, children should be reading independently to themselves or to others. Kids 6 to 9 years of age are most comfortable with these Classic books. The Beginner Books and the Cat in the Hat's Learning Library stories are most-suited to children who are 5 to 8 years old. This is where the confidence to read learned words self-sufficiently starts. Ages 3 to 6 can fully enjoy the Bright & Early Books because matching the verbal sounds of words and the printed words happens in the stage. The books at this level are best read by an older person to the child as they look at the words and the fantastic color pictures. The Bright & Early Board Books and the Nursery Collection are to be read to children in the age range of birth to 3 years old. They enjoy the gorgeous pictures and the verbal, rhyming delight of the words as the stories are read numerous times. The pages of the board books are thicker than regular book pages to entice kids to turn the pages themselves. Thus, teaching with the physical book demonstrates exactly how a story is read from cover to cover.
Moral / Life Lesson in Every Story
Every single Dr. Seuss book and story has at least one moral or life lesson in it that makes it a unique teaching tool. Abilities such as independent thought, determination, self-actualization, perseverance, and responsibility are expressed in the timeless, written treasures of Dr. Seuss. Along the path of learning through his books, kids are at the same time developing great reading skills and partaking of the exquisite drawings that explain the rhyming, fun phrases to young readers. Dr. Seuss believed that reading should not only be educational but most of all enjoyable. Some wise words the author left for all to understand, "Children want the same things we want. To laugh, to be challenged, to be entertained, and delighted," are a credit to his monumental literary legacy.
FAQ
Frequently Asked Questions
Q: Which Dr. Seuss book should I give for a present to a child who is 6 years old?
A: All of the Dr. Seuss books are divided into categories for different age levels. For a 6-year-old, look for books on any of the levels except the Bright & Early Board Books and the Nursery Collection. Those are for infants to 3-year-old kids.
Q: Why do the Dr. Seuss books contain words that are made up and not in dictionaries? This could be confusing for kids just learning words in the English language.
A: The invented words of Dr. Seuss should not be a problem for kids just learning how to read. Most of the words are spelled exactly how they sound, so they encourage children to sound out words they do not know. It is a brilliant teaching mechanism that kids can utilize throughout their reading lives. Besides, those unique words make the stories what they are and the reason they have been so popular with parents and kids since the 1950s.
Q: Did Dr. Seuss illustrate the books himself as well as write them too?
A: Yes, he wrote the stories and drew the graphics for all of his books, except for one. That story is My Book About Me. Dr. Seuss was a truly gifted educator of small people.
Q: Which of all the Dr. Seuss books was the very first one he wrote and published?
A: The first book that Dr. Seuss wrote was The Cat in the Hat, which was publicly printed in 1957. It contained 236 words that are suitable for first graders to be able to read comfortably by themselves. The story was a breakthrough in reading material for kids.
Q: Which Dr. Seuss books will improve the vocabulary of a child who is reading already?
A: Any of the Dr. Seuss Hardcover Classics, such as McElligot's Pool or what Pet Should I Get, has challenging words for the ages 6 to 9 years of age. The stories tend to push the young reader to accept harder material in order to increase overall reading abilities.
Q: Which book would be a good book to give for a newborn baby? I want to start their child's library with a really good book the parents can read to the infant.
A: Any book in the Bright & Early Board Books, such as Are You My Mother? or the Nursery Collection would make great choices.