It should be no surprise that your child will need to know how to read in order to succeed in life. Almost everything we do involves some form of reading. If your little one is too young to read, you can foster a love of books in them by reading to them. Their imaginations will soar with every page turned. Reading will allow your child to visit mystical lands and enjoy wild adventures from the comfort of their bedroom. They will learn about places and people. Their vocabulary will increase whether they are reading or being read to. Children who are encouraged to read at a young age can better comprehend the world around them. Reading to or with your child provides a great family bonding experience. You can talk about the story as you move through the pages or after you're done reading it. The list of pros for encouraging your child to read is endless. Since we've already provided you with several benefits, we'll let you move on to our list of the 10 best books for 3 year olds. The messages and plots vary from book to book but we're confident your child will enjoy each and every one that is listed.
Our Top 3 Picks
Giraffes Can't Dance Board Book

Our rating
Light-Footed Rhymes
Price:

See Here
Little Kids First Big Book of Why

Our rating
Prepare Kids for School
Price:

See Here
The Monster at the End of This Book

Our rating
A Classic Must-Read
Price:

See Here
[/vc_column_text][/vc_column][/vc_row]
The Wonderful Things You Will Be
The Monster at the End of this Book by Jon Stone
Where Do Diggers Sleep at Night? By Brianna Caplan Sayres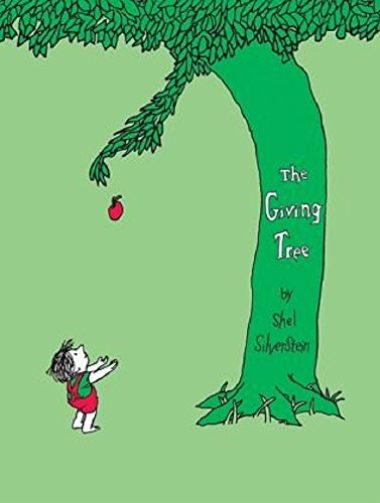 Dragons Love Tacos by Adam Rubin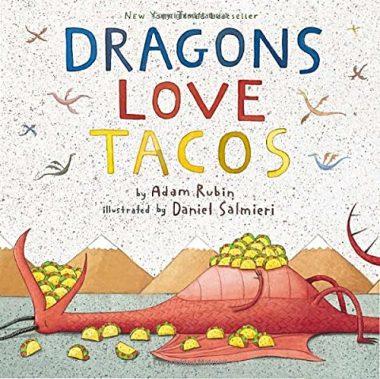 Brown Bear, Brown Bear, What Do You See?
The Going-To-Bed Book by Sandra Boynton
Press Here by HerveTullet
Criteria Used in Evaluation of The 10 Best Books for 3 Year Olds
Literacy is crucial to the process of cognition for your child: it will be the simplest way for them to obtain their own information and form their own opinions and conclusions in the future. Knowing this, it is of the utmost importance that we do everything we can to teach our children to read at a competent level at the soonest possible date. Children can actually learn to speak and read very quickly in some circumstances, and there are even signal languages that can be used to communicate with infants before they can actually form the necessary muscles and coordination to speak.
We've selected from some of the most interesting and engaging children's books available on the market, choosing for vivid artwork and simplistic story mechanics that are perfect for the attention span and learning capacities of a 3 year old. We've selected some classic literature from our own childhoods and added in some more recent pieces as well, selecting the most engaging children's literature available for your child.
How We Chose the Books for 3 Year Olds on Our List
Just like our section on the best books for 2 year olds, choosing a book for a child who doesn't have the faculties for reading yet was especially challenging. For the most part, we relied on the developmental appropriateness of the book wherein we had to make sure that its content is best-suited for the cognitive skills of children of this age. The good thing about children who are already in their third year is that their vocabulary is already rapidly expanding. They already know quite a lot of words and their rudimentary meanings. While they may not yet be able to fully read what is written, we can nonetheless read to them. Because of their more-developed cognition compared to a 2 year old, they can now begin to have a clear understanding of the essence of the story.
Additionally, we also had to look at the features of the book. For the most part, illustrations, drawings, images, and other visuals can help convey a particular message. We took these to heart. If the item is able to provide other benefits, then we included this, too.
Bestsellers, as well as children's books that are well-received by parents, were included. Of course, the comments and reviews of parents, as well as other notable critics, were factored into the equation to come up with a more comprehensive evaluation of the titles we have on this list.
The Value of Reading to Our Young Kids
Three year olds cannot be expected to read on their own, not yet anyway. That is why it is imperative that we read to them to help them prepare for this very important developmental task. There are many benefits of reading especially to young toddlers and preschoolers. Chief of these is the bond that is built and nurtured especially when you cuddle your child or even sit beside him or her. This is particularly beneficial for 3-year-old kids as they begin to shed their negativistic attitude and begin forming closer and stronger relationships with their parents. Trust is nurtured, if not reestablished, which can become the foundation for your kid's social development later in his or her life.
Additionally, reading to our young children helps them develop their own language and speech skills. They learn the correct pronunciation of words as well as the meaning of such words in the story that you are reading to them. Three year olds are naturally curious. Whenever they hear a word that is particularly new to them, they will ask you to explain it to them in very simple words that they understand. This is how they grow their vocabulary which ultimately forms the foundation of their language development.
By reading to our young children, we are also introducing to them the different human emotions. Unfortunately, this only works if we are able to deliver the story in such a way that we're reading it from the heart and not some monotonous babble. This can help build the foundation for emotional well-being among our kids.
The Bottom Line
Three year olds may not be able to read yet but this doesn't mean we cannot read to them. We can use very simple sentences to introduce them to the joys of reading. With the help of our 10 best books for 3 year olds, you now can start building your kid's reading skills.
FAQ
Frequently Asked Questions
Q: How does reading affect developing kids?
A: Reading stimulates brain activity. When children are read to, specific areas in the brain are activated. These areas are involved in understanding concepts, memory and discovering the meaning of words.
Q: How soon should parents start reading to their kids?
A: According to the American Academy of Pediatrics, parents should start reading to their kids as soon as they are born. Kids who are exposed to reading at an early age do better in several categories. Children become more attentive in their studies, are better at critical thinking problems and can get through kindergarten easier.
Q: Why is it important to learn to read?
A: Reading is an important part of daily living. Reading is used to fill out job applications, reading road hazard signs, reading medicine bottles, the list goes on. Several adults never grasped the concept of reading. As a result, they struggle to live a normal life. Reading also helps develop the mind. Teaching children to read helps them develop their language skills and learn to listen.
Q: Why is it important for young children to read books?
A: Parents who want to give their children the best chance in life will help them learn valuable skills. One of those priceless skills is reading. Children who read have a much higher success rate in almost all aspects of life, such as graduating from school and career success. Reading helps stimulate intellectual development and expand their vocabulary.
Q: What are other benefits to reading aloud to children?
A: When parents read aloud to their kids, it strengthens their bond. Reading aloud also helps encourage kids to learn to love books and reading. Reading aloud to children also helps to minimize the amount of time they spend in front of a computer monitor and other electronic devices as they get older.
Q: Do kids benefit from picture books?
A: Yes, kids benefit from picture books. Picture books engage conversations between the reader and child. Kids will start to ask questions like what is happening in the story and who are the characters in the pages. These types of books stimulate visual thinking skills and help children become better listeners as they develop.
You May Also Like
Best Books For 2 Year Olds
Books For 7 Year Olds
Best Books For Teenagers