For young children, books are like windows to a wonderful world of fantasy where everything is possible and dreaming is a must. While most two year old boys or girls still have quite a very limited vocabulary and speech and language skills, they can still benefit from children's books that are specifically designed for them. To help you determine which one to get for your toddler, we are presenting here ten of the best books that you can ever read to a two year old.
Dear Zoo: A Lift-the-Flap Book by Rod Campbell
Giraffes Can't Dance by Giles Andreae
If Animals Kissed Good Night by Ann Whitford Paul
Collection of Stories for 2 Year Olds by Parragon Books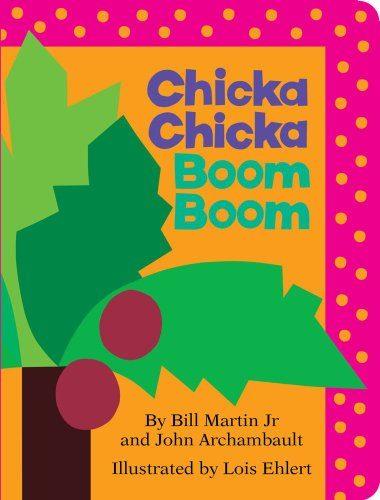 Little Hands My First Scribble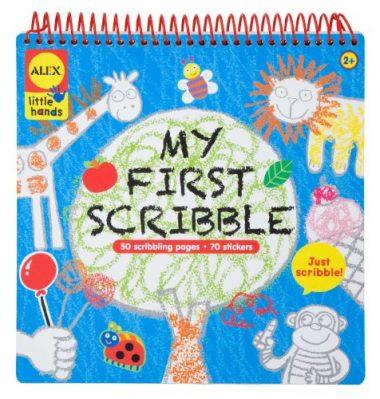 First 100 Numbers, Colors, Shapes
The Pout-Pout Fish by Deborah Diesen
Stories for 2 Year Olds by EwaLipniacka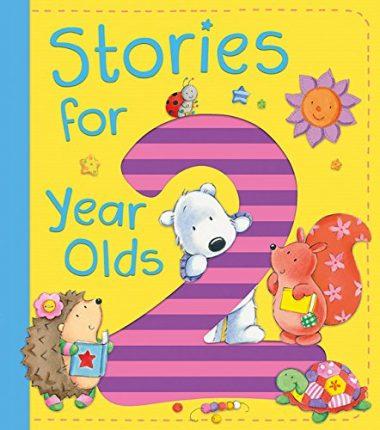 First 100 Animals by Roger Priddy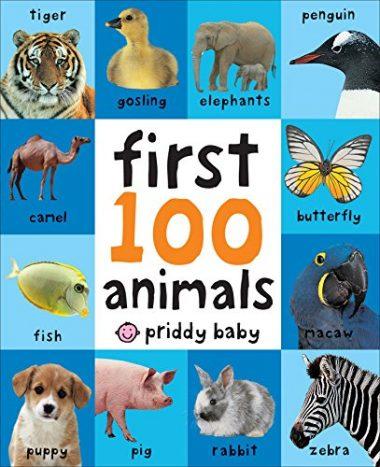 Criteria Used to Evaluate The Best Books for Two Year Olds
Developmental skills learned by reading to a two-year-old
Reading to a two-year-old help them reach developmental milestones. Cognitive and language milestone are most often the biggest milestones that benefit from reading. Cognitive milestones of a two-year-old are started by them learning a new way of thinking and new techniques for solving problems. Reading to them helps them reach these new milestones. It also helps with the development of learning of remembering things that happen in the past. Like asking questions about a book you read last night. This is another important cognitive development that books help with. Cognitive and language milestones for a two-year-old make huge strides during the year.
Language developmental milestones are a big step for a two-year-old. They go from just listening to a story and looking at the pictures to understanding what the story is about and answering simple questions. Reading helps inspire "why" and "what is that" questions. The developmental skills learned by reading to children not always seen right away. Reading and listening is a great time to spend with children.
Books that are included on the 10 best books for two-year-olds
Books that are included in the 10 best book for two years focus on the interaction between the adult and the child. Because children usually do not read at two years old making sure that the pre-reading skills were there was not a focus. We wanted to make sure that the book focused on the interaction and was exciting for young readers. The interaction between adults and children at two years old is important and making sure that the books listed were an excellent tool for this was one of biggest focuses. Once the list was composed of the best interactive books our panel of experts could find then we looked at the excitement level of the book.
The excitement level of the book because we want to make sure that it is not only exciting but adds value to reading. When children get excited about a story it allows them to learn more from the story and also shows that they understand it as well. The panel of experts took all this into consideration and created the list of the best books that displayed both interaction and excitement. We hope that everyone will find a book they love on this list.
Benefits of reading books to two years old
Reading to a two year benefits their development. It is very important to read to a child because it helps them prepare to learn to read on their own and it boosts cognitive development. When you read to a two years old they may be able to read every word that you are reading, but it helps them start to pick up on rhythm and tones of your voice. The more words that they are exposed to and the more they are read to the easier reading themselves will be. Preparing them to read on their own is one of the best benefits of reading to them, but boosting their cognitive development is also a great benefit as well.
Studies show that two-year-olds that are read to have a larger vocabulary, display more advanced math skills, and speak at a younger age than their peers. They can link directly a child's language skills to a number of words a child is exposed to. So, the more words children hear and see means the more words they are able to say and understand. Preparing children to learn to read and boosting their cognitive development are two of the best benefits of ready to a two-year-old.
Reading to two years old encouraged
Reading to a two-year-old is encouraged because plays a critical role in their language development and encourages adults to spend time with children. Language development of a two-year-old is important. Some of the most important milestones at the age of two are language development milestones. Reading to a child helps them have larger vocabularies and are able to speak better than their peers. It is also a great way to spend time with a child.
Reading is a great adult-child interactive activity. It is never too early to start to read to a child, but when they reach the age of two it is encouraged to help them with healthy development. When children spend positive time with an adult reading helps them develop the love of reading and learning. This will benefit them through their entire life and is a great way to bond.
What Determined the Top Ten Toddlers' Books in Our List
It was quite a challenge coming up with a selection of the best children's books for 2 year old kids. This is because 2 year olds are not really known for having the faculty to read. The pre-reading skills typically occur much later at around 4 to 5 years of age. Of course, there are child protégés whereby at a very young age they could easily be reading verses from a Shakespearean play but this is a rarity. As such, we were left with choosing books that were easy to understand when read by mom or dad and of course, full of graphic illustrations to help drive home the point.
If the book offered some learning interaction with kids, then we evaluated just how much of a kid's development is impacted by these features. For instance, book pages that function like peek-a-boos are generally regarded as excellent tools for stimulating children's curiosity while also enhancing their intellectual and cognitive abilities. Textured pages can also provide for a more sensory experience. Add to these a variety of colors, forms, and shapes and you've got for your kid a really superb learning resource. These are the things that we have to carefully examine in coming up with our list.
We also looked at the bestseller status of such children's books as we believe, if a title fared pretty well in the world market, then it should be an excellent choice for our young readers. We also took into consideration what other parents think about these young children's books. It is imperative for us to understand just how well these pieces of kiddie literature were received not only by parents but, more importantly, by the very kids that these books were designed for. While we cannot say with absolute certainty that everyone will love the books in our top ten list, at least a great majority of you will.
It is the combination of developmental appropriateness, sensory functionality, and customer reception that formed the bases of our selection process.
Why Reading to Infants and Toddlers is Encouraged
In a meta-analysis conducted by the Center for Early Literacy Learning, it was found that numerous studies have already shown the many benefits of reading to young children especially infants and toddlers. These studies show that reading to our kids at a young age can help in the development of the expressive and receptive language skills. In other words, by reading to our young kids, they are able to develop their own way of communicating as well as refine their skill of understanding or comprehending what is being communicated to them.
It is in reading to our kids that we are able to provide them with the foundation for their speech, language, and communication skills. When we pronounce a word, they instinctively learn that this is how it's supposed to be pronounced. That is why when we tell a story to our kids we always do so at a much slower pace so they will be able to pick up the correct pronunciation. More importantly, the manner in which we tell the stories will somehow create an impression on them as to the different emotions inherent in the story. For instance, if we make our voice gloomier than usual, they will gain an understanding of what sadness sounds like.
Perhaps more than just enhancing their communication skills, reading to our young children further strengthens our bond with them. As we cuddle up close, they will feel the warmth of our care and affection and this builds the trust that exists between a parent and his or her child.
The Bottom Line
There are many benefits of reading to our young children. While some parents may not agree with what we have in our list solely because of the content of the books, it should be worth remembering that these are for 2 year old girls or boys.
FAQ
Frequently Asked Questions
Q: Where can I find the books on this list in a physical store?
A:  You can find the books on this list at a physical store by searching the internet for the title. Using a search engine to type the title of the book in and displaying the results will show you both places online that carry the book and physical stores around you as well. Checking to make sure they have it in stock or giving them a call is best before heading over to the store.
Q: What kind of books are the best for two-year-olds?
A: The kind of books that are the best for two-year-olds at short stories with rhymes that include colorful illustrations. Children will often share the pictures as the adult reads so you want to make sure they are able to see the pictures and the pictures tell the story as well. Interactive books with flaps, sounds, and moving parts are always a fun way to get them learning as well.
Q: Are there any safety concerns for books for two-year-olds?
A: There are only a few safety concerns for books for two-year-olds. You always want to review the book and make sure there are no loose materials or accessories that have come apart. You want to make sure there are no choking hazards that could come from the book materials. So making sure there are no choking hazards and also make sure the book is constructed of safe materials as well. The dyed and paints used in the book could cause health concerns. Always check to make sure the book is constructed of safe materials as well. You never know when they would like to put the book in their mouth.
Q: Why are there so many benefits to reading to children?
A: Reading to child benefits them in so many ways because it is a crucial part of development during their childhood. Reading to children helps them become better readers as they grow up, it helps to increase their vocabulary, teaches them about the world around them, and creates a positive child-adult interaction. All these benefits help create children that want to learn and enjoy learning new things.
Q: When should my children be able to start reading?
A: Children should start to read by the age of 6 or 7 years old. Early readers will start reading around 4 or 5 years old. Reading books to children out loud is one of the best ways to help them learn to read. Anyways make sure that the experience is fun and rewarding. This ensures healthily literacy development skills are created and they will enjoy reading themselves.
Q: Does reading to a two-year-old teach them about the world around them?
A: Yes, reading to a two-year-old teaches them about the world around them. To make sure they are getting the most out of the experience make sure to read a large variety of different kinds of books. Picking books to read that include information about different people and cultures, along with places and events outside the home is the best way for them to learn about the world around them.
You May Also Like
Books For 3 Year Olds
Books For 7 Year Olds
15 Best Books For Teens