American Girl Dolls first appeared in 1986, under the auspices of the Pleasant Company. The dolls are meant to imitate the likenesses of children between the ages of 8 and 11. The original line of American Girl Dolls featured young women from a variety of different cultures and time periods, with accompanying outfits, books, and accessories. The books educated children on the differences of other eras and cultural backgrounds. In recent years, the company has expanded to include young boys as well, and each year they feature a doll and novel starring a real little girl in today's day and age, focusing on her accomplishments and attributes.
American Girl Dolls give little ones a toy that is both like them and quite different from them. The American Girl stories often center around learning important lessons or coping with big life events. Many of the characters deal with grief and hardship, but always in ways that are instructive and healthy. The books' characters are solid role models for children and the corresponding dolls are surprisingly durable.
Whether you're a lifetime fan or purchasing your very first American Girl Doll, we know there's a lot to sort through. Here, you'll find 10 of the best dolls available on the current market. Dolls often cycle through, and can disappear quickly, so keep an eye out! If you're looking for a specific doll and she's not available presently, she might make a comeback soon!
Best American Girl Dolls for Girls Reviewed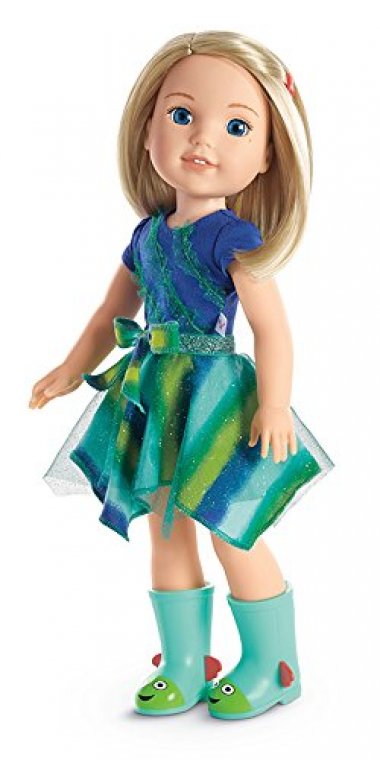 BeForever Samantha Parkington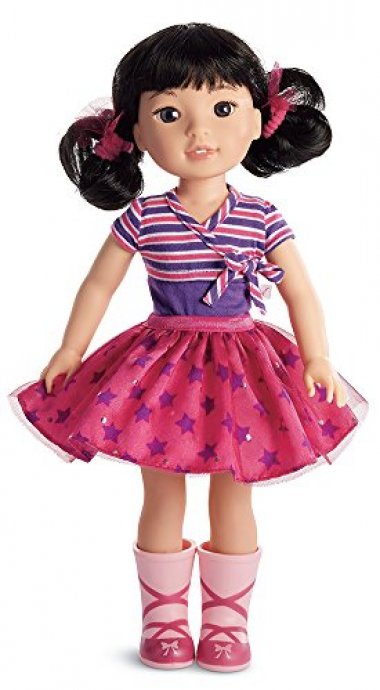 BeForever Josefina Montoya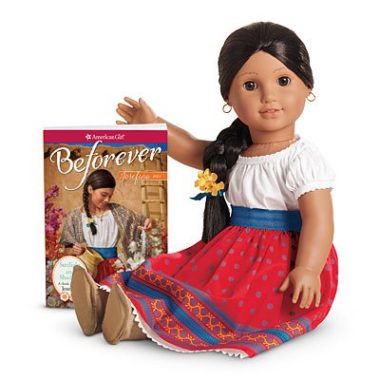 Luciana Vega – 2018 Winner
Criteria Used in Evaluation of the Best American Girl Dolls
The dolls on our list are all from the American Girl Doll collection. The company has produced many different dolls since they first started in 1986. Our list includes the best from the plethora of options from their most popular lines. These truly are top-of-the-line dolls appropriate for older children. All of them have gorgeous hair that is shiny and easy to manage. They all come with one starter outfit, with many more options easily found online.
Not all dolls are the same because they each have their own unique stories and backgrounds. There is a doll that appeals to just about every different type of American girl. There is a ballerina, director, actress, inventor, animal lover and a girl who loves the ocean, to name just a few.
Each doll exemplifies a different type of personality, showing the wide range that exists within the American culture. Many little girls don't know what they want to be when they grow up, but these dolls help them dream and wonder what it would be like to be her doll. What happens to a girl who learns to love animals? We hope they become veterinarians or do something that involves animals like own a pet shop. Girls who grow up with Willa, the doll that loves animals, might become inspired to love animals too and take up a career in that field.
Some girls will probably grow up with more than one doll, and that means they have more to dream about. Girls can play with a whole community of dolls and never be bored with them. They can imagine all sorts of adventures that their dolls can have. And when they do get a little tired of trying to come up with new stories, they can sit back and brush their doll's hair. Or decide what clothes their doll should wear next.
Girls learning how to dress their doll and how they should wear their hair and play out their professions are all important life skills that girls need to learn. While girls play with their dolls, they are practicing how to take care of themselves.
FAQ
Frequently Asked Questions
Q: Is the American Girl franchise here to stay?
A: After 30 years of making history with their popular line of dolls, they're numbers show that they are here to stay. Their line of 18-inch tall dolls earned them $645 million in gross sales last year.
Q: What makes these dolls so popular?
A: Girls around the age of 8 love these dolls. Each doll is exclusive and personal to each girl. And parents who grew up reading the American Girl novels want their little girls to share in their experiences.
Q: What are a few fun facts about the American Girl dolls?
A: The creator of these dolls was inspired by a trip to the toy store in 1984. Pleasant Rowland was with her husband on one of his business trips when she saw that she loved the entire doll line up. She enjoyed the homes, the costumes, their accessories, etc. And she wished that schools did a better job of teaching history. So she put the two together and created her American Girl product line.
Q: How are the American Girl dolls better than Barbie?
A: American Girl dolls have novels that correspond with the dolls and teach life lessons, Barbie does not. American Girls dolls look realistic and not like idealized girls. They are also diverse and teach about real historical hardships. These are serious dolls and girls appreciate that.
Q: What are Wellie Wishers?
A: Wellie Wishers is a line of dolls from the American Girl collection. They are designed for girls who are too old for the Bitty collection but too young for the full 18-inch tall American Girl doll. Wellie Wishers are for girls who are not ready to take care of a $100 doll. Their vinyl bodies make them easier to clean and their eyes don't close like the taller dolls. But they do have the same type of gorgeous hair.
Q: Why are parents so upset about the new change they made to the dolls?
A: The American Girl company decided to sell their dolls with permanent panties. Meaning that their undies are no longer replaceable because they are permanently sewn on. This upset many parents because they believe that the company should have left it alone.
Q: What is the BeForever collection?
A: The BeForever collection used to be called The American Girls Collection. They are released yearly with facts about an American period they represent. They are created with several books that follow the viewpoint of the doll's character.
Q: Can these dolls only wear American Girl designs?
A: No, they can wear DIY designs. There are plenty of people online who enjoy sharing their creations. One of the American Girl fans made her doll a dress with the Eiffel Tower print. It looks well-made and there are many more like that online.