Basketball was invented in 1891 by James Naismith who was a newly appointed physical education teacher at the YMCA training school in Springfield, Massachusetts. He was given the challenge of creating a game that could be played indoors during the incredibly cold New England winters. Since its inception more than 100 years ago, the game has become a national pastime in the United States and has spread across the world to the point where almost every major nation has some form of a professional basketball team.
This sport was originally created to benefit athletes by providing a winter workout and it remains today one of the most physically demanding sports around. Playing basketball allows you to simultaneously work out several muscles groups in both your upper and lower body. It is a great cardiovascular workout that can highly benefit anyone trying to lose or maintain weight as an hour of play translates into approximately 700 burned calories.
Almost every child is exposed to basketball at some point in their childhood. Most schools have a basketball team and also use it as a tool in physical education classes. It has become so ingrained in the fabric of the community and home life in the US that more than 400 million sales of basketball hoops and related equipment were sold in 2017 alone.
Encouraging your child to play basketball either recreationally or professionally can provide them with a slew of health benefits. Running and jumping enhance leg and ankle muscles, improving tone and increasing endurance. Dribbling and throwing the ball works out your little one's deltoids, triceps, biceps, and forearms while improving grip strength and building gross-motor skills. Since it is such an efficient way to burn calories, it can even help reduce the likelihood of your child developing childhood diabetes or obesity.
Whether your little one has played the game before or wants to check it for the very first time, there are a few things that they will need in order to play. A basketball hoop of some kind is required and there are many versions available for both at home and social play. Regardless of the location, having a hoop is no good without a ball! We have searched the internet far and wide and gathered a list of some of the best basketballs available today. We hope that one of our Top 10 Best Basketballs for Kids will be the best fit for your little one and may even be the ball that starts the career of the next Michael Jordan!
Our Top 3 Picks
SKLZ Pro Mini Swish Foam Ball

Our rating
For Young Kids
Price:

See Here

Mini Basketball Kids Game Ball

Our rating
Indoor/Outdoor/Pool use
Price:

See Here

Franklin Sports Junior Basketball

Our rating
Polyester Winding
Price:

See Here

The Best Basketballs for Kid's In 2018
Dunnrite Pool/Water 8 inch
Baden SkilCoach Heavy Trainer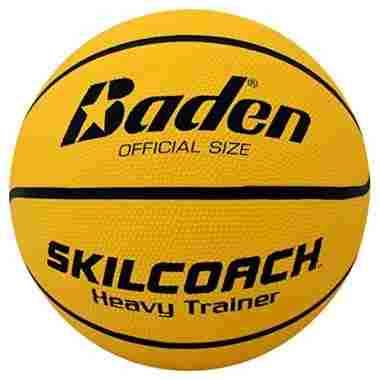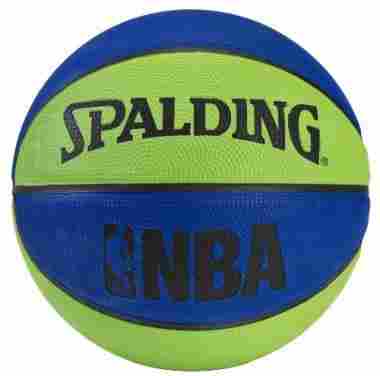 Mikasa BX1008 Junior Size
SportimeMax Hands-On Ball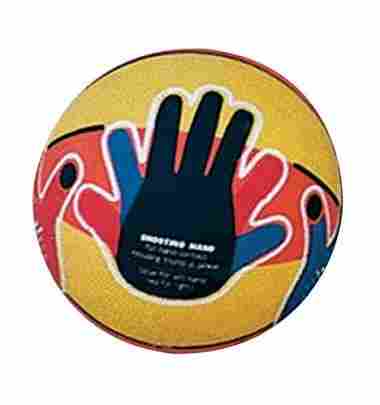 Little Tikes Toddler Replacement Ball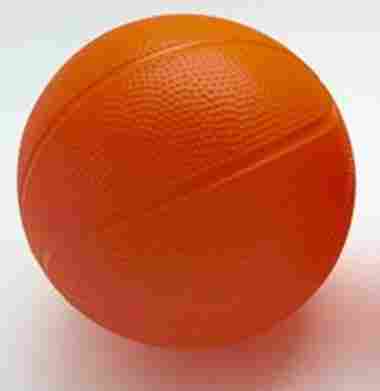 Criteria Used In Evaluation of Best Basketball Toys For Kids
Basketball is a popular game that can be played by children of almost any age. To play basketball, children need a ball. To evaluate the best basketballs for kids, there were a few criteria to keep in mind. The balls should be durable and hold up to multiple games. They should be smaller and lightweight, and appropriate to the child's age and size. The balls should have good bounce, otherwise, they aren't suitable for playing basketball. The balls should be grippy, allowing children to hold them and learn to shoot, pass, and dribble. Finally, the balls should be safe for play.
Durability is important for any children's toy, and it's especially important for a ball. If it's not durable, it won't stay inflated, and inflation is critical for proper bounce, dribbling, shooting, and rebounding. It is normal over the life of a basketball for it to need inflation, though, so if you're investing in a rubber ball, you should also invest in an air pump. Balls for very young children are typically made of foam, though, and don't require inflation. They are softer and vulnerable to being chewed on, so they should be kept out of the reach of pets if you want them to last.
Basketballs designed for children are smaller than regulation balls. The smallest balls, also referred to as micro-mini or mini-balls, are typically around 5 inches in diameter and made of foam. This keeps them light and easy for small hands to handle, giving them a chance to start learning the basics of the game. Youth balls are larger, typically 27.5 inches in circumference. This gives them the feel of a "real" basketball, while still being lighter and smaller. This gives children the chance to learn the skills needed to succeed in the game without having to manage a heavy ball they can't properly grip.
Bouncing is a central element of the game of basketball. If a ball doesn't have good bounce, your child won't be able to learn to dribble or rebound. The balls included on this list have good bounce, making them excellent for learning essential basketball skills. For maximum bounce, rubber balls may need to have additional air added after shipping and may need to be reinflated from time to time.
Grip is also essential, particularly for younger players who are still developing manual dexterity. The balls on this list have a textured surface for maximum grip. Without a good grip, the balls slip easily and children will have more difficulty in learning to shoot, pass, and dribble. The texture varies depending on the type of ball. Foam balls feel a bit different than rubber balls, for example, but all have textured surfaces so little fingers can get a good hold while playing.
Most importantly, the balls included on this list are safe. The balls designed for toddlers and young children are made of foam, which is softer than rubber. If the ball happens to hit your child while playing, it's much less likely to cause any sort of injury. Foam balls are also better for indoor play, as they're less likely to make noise and break household items. Rubber balls for youth are smaller and lighter, making them less likely to cause injury as well.
FAQs
Frequently Asked Questions
Q: Which basketballs are best for young children?
A: Foam balls are typically best for young children. These tend to be smaller (around 5 inches in diameter). The small size and light weight make them easier for little hands to grip and bounce. Foam balls on this list are the SKLZ Pro Mini Swish Foam Ball and the Pro Mini Basketball, Chastep, 6 Inch Foam Ball.
Q: Which basketballs are best for girls?
A: Any basketball may appeal to girls. The best guideline is to find a ball that's suited for her hand size. A mini ball would be appropriate for a toddler, while a size 5, or "youth," basketball would be appropriate if she is a bit older. Size 6 balls are good for girls aged 12 and older and are used by women's college and professional teams. Some balls have extra touches that might provide extra appeal for girls. The Pro Mini Basketball, Chastep, 6 Inch Foam Ball, for example, is available in a fun blue and pink color combination.
Q: Which basketballs are best for older children?
A: Older children will benefit from playing with "youth" balls. These balls are typically 27.5 inches in circumference, making them large enough to help children master the game, but small and light enough to be handled by growing children. Youth balls on this list include the Spalding Rookie Gear Indoor/Outdoor Composite 27.5 Youth Basketball, the Mikasa Junior Size Rubber Basketball, the light-up basketball and the Sportime Max Hands-On basketball.
Q: Does it come inflated?
A: Foam basketballs don't require inflation, so they are shipped ready to play. Rubber balls vary, but even when they are shipped "inflated," they may require additional air for maximum bounce. It's good practice to have an air pump, as basketballs lose air over time and require inflation for continued play.
Q: What material are the basketballs made of?
A: Basketballs are made from a variety of materials. Mini basketballs for very young children are typically made from foam to make them safe and easy to grip. Larger balls are made from rubber for grip and bounce.
Q: What size is the basketball?
A: The smallest basketballs are 5 to 6 inches in diameter and designed for toddlers and very young children. Larger basketballs come in standard sizes. The smallest size is size 1, which is 16 inches in circumference and designed for ages 2 to 4. The next size is size 3, which is 22 inches in circumference and suited for children ages 4 to 8. Size 4 balls are 25.5 inches are suitable for ages 5 to 8. Size 5 balls are 27.5 inches are suited for children ages 9 to 11. Size 6 balls are 28.5 inches and ideal for boys ages 12 to 14 and girls and women ages 12 and above. Size 7 balls are 29.5 inches and ideal for boys ages 15 and above.