When the summer heat hits, swimming pool activities are truly the best way to cool off and still enjoy being outside! Simply swimming in the pool without any toys or accessories can be a thrilling experience for children. When you incorporate awesome inflatable pool floats, water guns, noodles, and more to the pool, it amplifies the fun and can even help kids get better at various swimming skills. We decided to research and evaluate 20 pool toys and accessories we find are ideal for toddlers and kids in terms of safety, fun, durability, and development! Just because these toys are for pool time doesn't mean that they can't teach kids important skills and promote healthy growth.
There are thousands of inflatable rafts available for sale, sometimes it can be hard to pick which one will last long without popping or that won't degrade in the sun. Unfortunately, many plastic pool toys also contain harmful chemicals such as BPA, PVC, vinyl, and phthalates that we are not comfortable recommending your child be exposed to. We did the research for you, compiling this list with toys that are only made with high-quality non toxic materials and fun inherent functions for kids of all different ages.
Our Top 3 Picks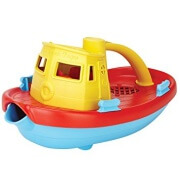 Green Toys My First Tugboat

Our rating
Navigate Wading Pool
Price:

See Here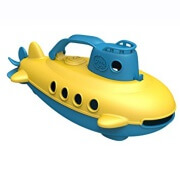 Green Toys Submarine

Our rating
Phthalate & BPA Free
Price:

See Here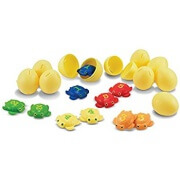 Melissa & Doug Sunny Patch

Our rating
10 Turtles & Eggs
Price:

See Here
The Best Pools Toys for Kids
Green Toys Yellow Submarine
Melissa & Doug Sunny Patch Undersea Treasure Hunt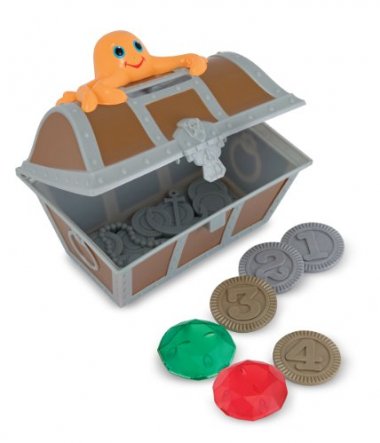 UNDERWATER PLAY STICKS by INTEX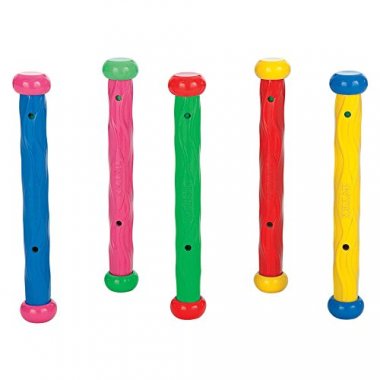 Disney Finding Dory Dive Characters
Sunny Patch Dolphin and Shark Kickboards
Sunny Patch Spark Shark Fish Hunt Game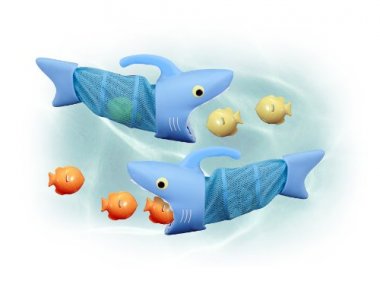 Best Kids Pool Frisbee Rings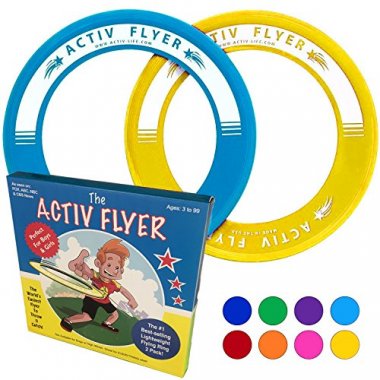 Oodles of Noodles Deluxe Foam Noodles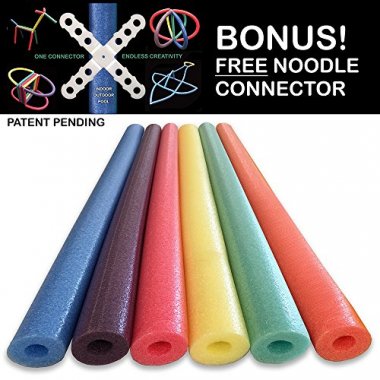 AZ-18 Quick Fill Water Bazooka
Intex Pool Volleyball Game
SwimWays Gobble Gobble Guppies
Fin Fun Mermaid Tail, Reinforced Tips, Monofin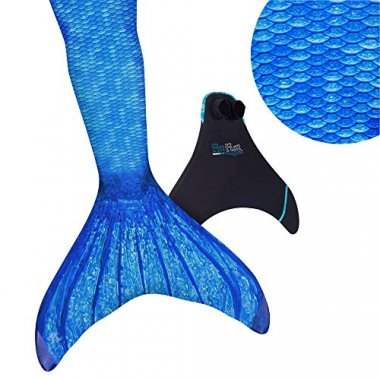 Intex Explorer 200, 2-Person Inflatable Boat
SUPERSOAKER Nerf Super Soaker Freezefire Blaster
Swimline Giant Sea Dragon Inflatable Pool Toy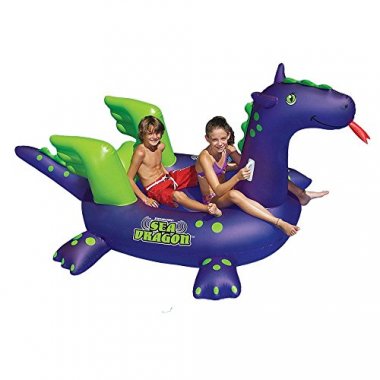 Criteria Used to Evaluate The Best Pool Toy's for Kid's in 2018
Safety
The swimming pool toys we selected come with a variety of functions for kids of all different ages to enjoy, but one essential priority for each featured toy is that it is safe for children. Pool toys are often made with plastic materials or foam. Many plastic and foam toys actually contain harmful chemicals such as BPA and other phthalates that can seep through the plastic, exposing children and others. All of the pool toys on this list have been thoroughly checked over for any harmful materials, and we made sure that each one is safe in that regard for your kids.
Additionally, safety in the pool can be tied in with toy design. When it comes to smaller plastic toys for toddlers, we make sure to recommend toys that don't have any rough edges or sharp corners. Floating toys such as noodles and rafts can be made with a variety of materials with different qualities of buoyancy and durability. We only selected toys that can support children and stay afloat given each product's weight capacity and sturdiness of the materials used. Although many of the toys do provide assistance in staying above water, none of them are designed to be life-saving floatation devices.
Developmental Benefits
All of the pool toys we included provide a range of developmental benefits for kids. For example, most of the toys on our list encourage physical activity through swimming, jumping, catching and throwing, and more. Physical activities in the pool help kids develop strong, healthy bodies and encourages an active lifestyle. In an age where many children prefer screen-time activities such as using the computer or playing video games, it is always excellent to find activities and toys such as these pool toys to encourage exercise and physical skill building.
Gender Neutral
All of the toys we included on the list are gender neutral, which means that they are not decorated or designed to target boys or girls specifically. Gender neutral toys are not marketed for specifically one gender or the other. Many toys are marketed for boys or for girls by including "feminine" or "masculine" colors and designs, and using only boys or only girls for advertising purposes. This sends the message to children that they are "supposed" to have certain interests based on gender-based stereotypes, and might even limit a child's exploration of the world. Instead, gender neutral toys send the message to children that they can play with whatever toys they want and they can be whoever they want to be.
Hygienic
All pool accessories get wet in one way or another when used, whether it be a huge inflatable floating raft or a small floating tugboat for toddlers. That means that pool toys tend to be at higher risk for mildew or mold, or rusting over time. We tried to select swimming pool toys that are relatively easy to dry out and clean, such as not having too many small unreachable parts. We even selected a couple items that are dishwasher safe, providing the opportunity for a deep clean and drying as a preventative against mold or bacteria build up.
The larger floating toys such as the noodles, inflatable unicorn raft, and kick board are all made with non toxic materials that can be placed in the sun to dry out before storing. As with all toys and products, they will uphold quality best over time with proper care. This includes not leaving pool toys in the pool when they aren't in use. These types of precautions ensure longevity of your pool toys, and we made sure that the toys on this list aren't high-maintenance in terms of promoting cleanliness.
FAQ
Frequently Asked Questions
Q: Do any of the plastic pool toys contain BPA?
A: Absolutely not. None of the toys included on this list contain any BPA, a chemical which has been shown to be harmful when exposed to children. We always pick toys with safety and health in mind.
Q: Do these toys require parental supervision?
A: Although the toys are considered safe for children, it is important that there is always a responsible adult, parent, or lifeguard supervising kids in the pool.
Q: Can I leave the toys in the pool when my kids aren't using them?
A: Leaving water toys in the pool, usually in chlorine water and in the sun, can degrade the pool toys at a faster rate than storing them in a dry, shady place.
Q: Is swimming considered a physical activity?
A: Swimming is absolutely a physical activity in that involves movements of the entire body and changes the heart rate. The level of intensity of physical activity depends on what a child is doing in the pool, but it is absolutely a great activity to promote exercise and a healthy lifestyle.
Q: Does the inflatable pool toy I want come with a pump to blow it up?
A: The only toy on this list that comes with an air pump to blow it up is the Dimple Floating Basketball and Soccer Goal Set. The air pump is included to blow up the inflatable basketball and soccer balls.
Q: Do the toys by Green Toys degrade over time since they are made of recycled milk jugs?
A: Nope. The milk jugs are recycled and then processed into a durable material called high-density polyethylene that displays the same sturdiness as other similar hard plastic toys.