Every sport has its own particular equipment that is required, not just for maximum enjoyment, but to play the game well and without unnecessary injury. Basketball is no different. It requires well-built shoes for the athlete who intends to play well. Children just learning basketball should start off with the right shoes made specifically for this sport known for high injuries.
It is so rough on the body with quick turns, pivots, jumps, and fast running. Quality shoes cannot prevent all the ills of basketball, but they can provide maximum comfort for the feet and great support for ankles, soles, knees, and the spine during all basketball activities. Leading suppliers of basketball shoes such as Adidas, Reebok, and Nike have all created kids' shoes specifically for basketball that will help them be comfortable and safe, while they relish learning and playing the sport. Even though most name-brand basketball shoes command a high price, they are well worth it when it comes to protecting the feet and having high-quality, resilient shoes that will last.
Our Top 3 Picks
Nike Jordan Kids Air Jordan 1

Our rating
Premium Quality Shoes
Price:

See Here

Jordan Nike Kids Jumpman Pro

Our rating
Amazing Traction
Price:

See Here

Nike Men's Air Force 1 Mid

Our rating
Air-Sole technologyHeel
Price:

See Here

To better understand exactly what makes an excellent shoe for basketball, a little information on the parts of basketball shoes is necessary in order to choose the best shoes for your child. Basketball shoes consist of three main parts: the upper portion, the midsole section, and the outsole area.
All three sections contribute different qualities for ultimate performance and endurance. The upper of the shoe can be high-top or low-top depending on how high the shoe protects and supports the ankle. Naturally, high-tops will give more support and cushion to the ankle than the low-tops will.
This part of the shoe is generally constructed of mesh and lightweight leather materials to aid in the breathability of the shoe. The midsole section gives arch support to the bottom of the sole by means of cushioning to absorb shock from jumps and leaps. This area alone is very important for player performance levels.
Rubber is the main material of the outsole of the basketball shoe, where the shoe actually comes into contact with the floor surface. This area can have added traction in the form of zigzag patterns for better agility and foot stability. These three shoe areas of basketball shoes are specially designed for the many rigors to which players subject them. Here are our choices for the best basketball shoes for your child.
The Best Basketball Shoes for Kids in 2018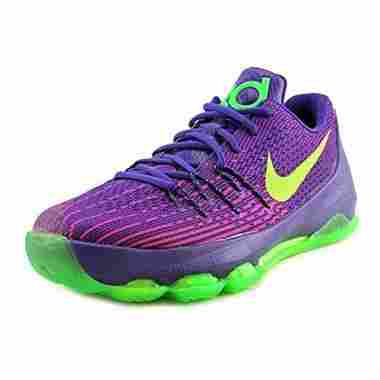 Adidas Kids' Cloudfoam Ilation
Adidas Originals Superstar Foundation Toddler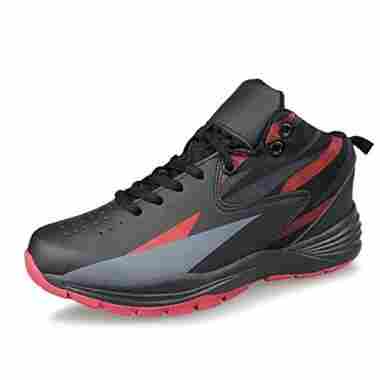 Adidas Performance D Rose 5 Boost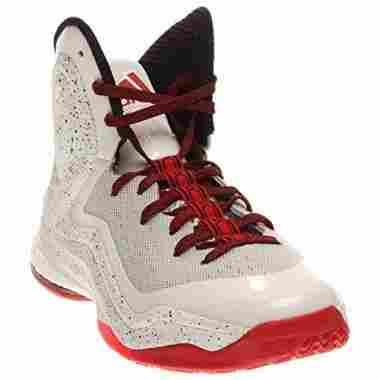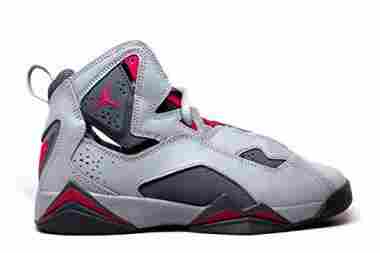 Champion Grey Boys' Inferno
Criteria Used in Evaluation of the Best Basketball Shoes for Kids
Kids, Little Kids, and Big Kids Sizes
The biggest concern with any item of clothing, especially for children, is the size. With shoes made especially for kids, the sizes are specified as Little Kid, Big Kid, or simply Kid. A few of the named shoes offered some Youth sizes too. The sizes generally run true to regular shoe sizes for kids, so it is best to purchase the size that the child normally wears. The Little Kids sizes run from 10.5 to 13.5 and then from 1 to 3. The Big Kids sizes go from 3.5 to 7. Most, if not all, of the shoes here have these size choices available in abundance.
Material Quality
Because these shoes are all made by well-known suppliers, the materials used in the creation are of the best. Most are made of leather, mesh, and rubber materials to produce the quality shoe that parents can trust for their kids. Added support padding in the areas of the ankle and heel help make the basketball footwear the best it can be and most definitely the most comfortable. The superb stitching of all of the shoes listed can be seen in the photos along with the strong durable laces. These models are the best that the great athletic brands have to offer your little one for all of his or her basketball endeavors.
Basic Requirements of Basketball Shoes
Basketball shoes are required for proper play in the sport. Simple running shoes are okay for playing and running, but basketball is more than just running. Basic requirements of good shoes for this sport are:
Good fit – Shoes should fit your child as perfect as they can. Shoes too big or too small will cause injury to the feet. Even if frequent purchases are necessary every few months, it is worth having the shoes that properly fit your child.
Strong support – Good basketball footwear can handle the many pivots, twists, and jumps that happen in this sport. Great ankle support is necessary from the cushioning provided by basketball shoe manufacturers. Basketball shoes must absorb plenty of shock to prevent injuries to the ankles and foot soles. This added support is not provided in regular running sneakers.
Breathable materials – Sweaty shoes are not good for a couple of reasons. Moisture build-up causes fungus and disease of the feet if the shoes don't dry out quickly. Sweat can make feet uncomfortable during activities and cause injury if the feet slide in the shoes. Make sure the shoes are made from lightweight materials that can breathe well, such as mesh.
Reputable, Dependable Brands
Most basketball shoes, especially ones for children, are made by well-known companies like Nike, Adidas, Under Armour and FILA. These are names that consumers can depend on for quality and durability. They do command higher prices than unknown brands, but you do get what you pay for in the long run. These quality basketball shoes will not fall apart, come unstitched, or be a hindrance to your child during their activities. They are safe products that can be trusted and adored.
FAQs
Frequently Asked Questions
Q: What does the Big Kids' size mean? Is it for little kids or adults?
A: Big Kids' size generally means 8 to 12 years old. In other words, they are not for toddlers or pre-kindergarten children.
Q: The sizes for children's shoes are very difficult to understand, especially since some manufacturers have different size measures. What is a general guide for kids' shoes when they say big kids' and little kids' sizes?
A: In general, little kids sizes for the United States standard run from sizes 10.5 to 13.5 and then from sizes 1 to 3. Big kids size run from 3.5 to 7. For all of the featured basketball shoes here, we specify for which size type the shoes were intended.
Q: Are these basketball shoes for girls or boys, or when it says "boys'" does it means that they are only for boys to wear?
A: All of the shoes listed can be worn by girls if the sole shape is contoured for their generally smaller feet. Girls usually have more slender feet than boys do, so that has to be kept in mind when purchasing boys shoes for girls. Their feet might move around in the shoe too much because it would be bigger than a girls' shoe. Several girls' basketball shoes are listed here as well. Naturally, all of the boys' shoes can be worn by boys. The girls' shoes would most certainly not be a good fit for a boy because of the foot shape and size.
Q: Do the shoes listed come in any other colors than what is pictured?
A: Usuall, they do. Some parents ordered shoes thinking they were getting the colors pictured, but a few received colors that were not listed. It is best to check with the manufacturer to see what is available before you buy if a certain color is needed. Make sure to look at all the thumbnail pictures, as all shoes featured had at least more than one color choice, but you must hover over the pictures to see them or click on each.
Q: Do most of the children's athletic shoe sizes run true to regular shoe sizes?
A: Yes, the sizes more often than not run true to regular shoe sizes.
Q: Have there been any known complaints of the kids' basketball shoes featured coming apart, either the soles coming off or the stitching popping open? I really need dependable shoes that will at least last until my child has a chance to grow out of them first.
A: No, all of these basketball shoes are known for their quality materials and superior stitching. They are all products of the top athletic name brands which are reputable for excellence. All of these models should still be in good shape (with moderate, usual wear) when the child has outgrown them.