It's more than just fun and games with these HABA and HABA-inspired sets (although it is also both of those things). Board games help players to develop their critical thinking skills, strategic skills, and problem-solving skills. They also promote bonding and social skills, since most games require at least two or more players to function. HABA has been around for over 80 years, and continues to produce games that adults support and kids love! Check out our ten favorite picks of HABA and HABA-inspired board games below!
Our Top 3 Picks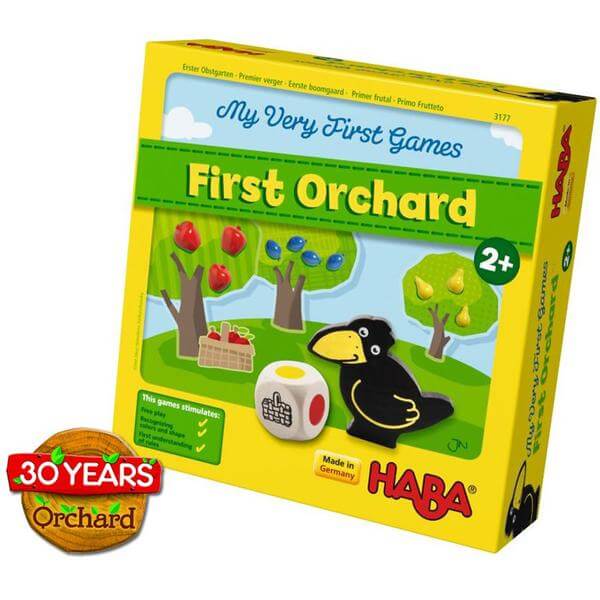 HABA First Orchard

Our rating
All Time Classic Game
Price:

See Here
HABA Rhino Hero Stacking Cards

Our rating
Improves fine motor skills
Price:

See Here
Melissa & Doug Catch and Count

Our rating
2 Magnetic Rods
Price:

See Here
First Orchard Classic Cooperative Game
Rhino Hero Stacking Cards
Catch & Count Wooden Fishing Game With 2 Magnetic Rods
Hoot Owl Hoot Award Winning Game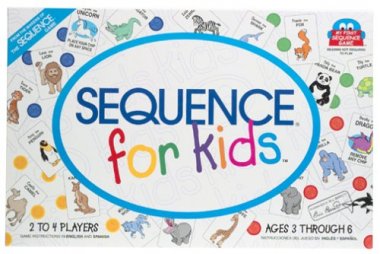 Asmodee Spot It! Jr. Animals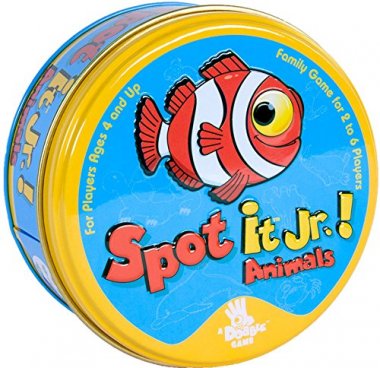 Educational Insights The Sneaky, Snacky Squirrel Game
Animal Upon Animal Stacking Contest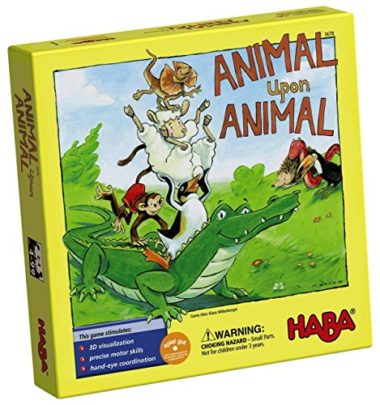 Monza: Beginner's Car Racing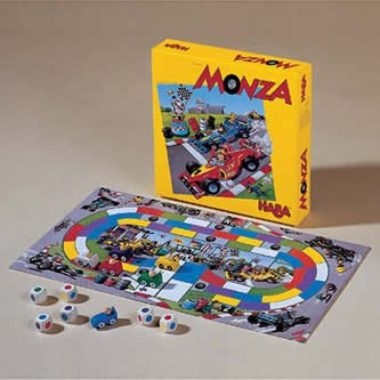 Criteria Used in Evaluation of the Best HABA Board Games
When the games were chosen for the 10 Best HABA Board Game Toys for Toddlers list they are selected because HABA is a company that offers top-quality toys and each of their products meet all safety concerns of our experts. Along with HABA being a reliable company for great quality games, they also tailor their games to fit the age-appropriate category that meet the developmental needs of toddlers. The games both offer mental and physical benefits and provide a fun learning experience without the pressure of a learning environment. Each of the games on the 10 Best HABA Board Game Toys for Toddlers meets the criteria from the panel of our experts and parents.
When games offer a fun learning experience for toddlers while also engaging other members of the family like parents and siblings, it is a rewarding experience for toddlers. Each of the games on the list displays great quality and safety, but are also great family games for a game night. We chose the games on the list to make sure that every family has a great selection of games to engage in.
Developmental benefits of playing board game with toddlers
The developmental benefits of playing board games with toddlers are both mental and physical. The mental benefits include number and shape recognition, promoting of turn-taking, and stimulating the development of early language skills. These benefits are not only be used academically but are also great developmental milestones as well. Helping children achieve mental developmental milestones through an educational game is a fun and easy way to encourage them. They not only have great mental benefits, but the physical benefits are easily practiced as well.
The physical benefits of playing board games with toddlers include boosting hand-eye coordination and promoting fine- and gross-motor-skills development. These skills are easily used and engaged in board games as they help practice using their hands and body to complete a task. When they complete the task, the skill is used over and over, encouraging muscle memory to complete the task making it easier and easier each time. Board games offer fun and excitement for toddlers while learning skills that will last them a lifetime.
Understanding the concept of winning a game
When toddlers are playing a game they may not understand the concept of winning or how to win. It is important for parents to guide them through this process. When parents guide them through the process, it allows them to feel the sadness of loss and the pride of winning. It is important to guide the process and help balance out the pleasure and pressure of playing board games with both family and friends.
As toddlers play board games more and more often, it will become important to them to master the skills to win the game and by the age of 6, they should be able to engage in a game with rules and play fairly. It is important to demonstrate "good sportsmanship" to your toddler when playing. This teaches them by example and helps them develop those skills as they mature. Playing board games with toddlers is a fun way for them to learn and develop game-playing skills.
Choosing the right game for toddlers
When you are deciding on the right game for your toddler it is important to pick a game that teaches developmental skills that are challenging, but yet achievable. You want them to be able to master the skills of the game without them becoming frustrated and wanting to walk away. The goal of a board game for a toddler should be to help them learn while having some fun and teaching them some self-confidence skills. You can play the game with rules or use a "free play" game that allows you to play with your toddler without a goal of winning.
The goal of picking the right game for your toddler will allow them to learn and have fun while doing it. The HABA learning games series is a great way to introduce playing games and turn-taking for a toddler. These are both skills they will need to be able to master before moving on to more complex games. When a toddler becomes engaged and is able to have fun playing the game, you know you have picked the right one.
FAQs
Frequently Asked Questions
Q: What do toddlers learn from board games?
A: Toddlers are able to learn both mental and physical developmental skills from board games. Depending on the board game, they can learn a variety of different skills all at one time. It also allows a fun time for them to engage with others while learning. They encourage toddlers to develop hand-eye coordination; they often promote fine-motor skills, and boost number and shape recognition, to name a few.
Q: Are all the games listed on the 10 Best HABA Board Game Toys for Toddlers safe for my 2 year old?
A: All the games listed on the 10 Best HABA Board Game Toys for Toddlers are safe for a 2 year old to play. All the games listed on the list are picked because they are made of great quality materials and also are age-appropriate for the toddler audience (2 years old and up.)
Q: Where can the games on the 10 Best HABA Board Game Toys for Toddlers list be purchased?
A: The game on the 10 Best HABA Board Game Toys for Toddlers can be purchased on Amazon by clicking the link below the product picture. This link will take you directly to Amazon to allow you to purchase the product online and have it delivered to a location of your choice.
Q: Are all games meant for a family game?
A: All the of the games listed on the 10 Best HABA Board Game Toys for Toddlers can be used for a family game night where the audience includes younger players (2 years old or older.) They will not be challenging enough to offer an only-older audience a good gameplay night.
Q: How do you engage toddlers to learn to take turns?
A: Taking turns is a learned activity. Toddlers have to learn how to take turns to know when and how to make it happen. Playing board games with them is a good way to for them to learn the skill. It is not something that happens naturally and will take some time to understand. It is important to be patient and demonstrate good game playing rules when engaging with them.
Q: What is a HABA game and where do they come from?
A: HABA is a German company that makes kids' games and toys all over the world. They have been making and designing children's games and toys for ore than 72 years. They have many divisions all over the world with one located in New York. They are a company that favors making toys and games materials from the beech wood. The beech wood comes from a forest timbers out of Germany. All there toys are nontoxic and safe for children of all ages.