With companies continually producing more and more creative ways to engage kids in STEM fields, science and math are quickly becoming "cool" school subjects. Children love learning about the world around them, and especially the magical functions behind why things happen in the ways that they do. Myth and lore were once the basis for explaining our existence. Literature and the arts have always been and continue to be ways for us to explore our relation to the world. Philosophy asks the 'why' questions. And our sciences explain the 'how.'
There are lots of fun chemistry sets available to pique young interest: soap-making kits, "magic" potion sets, nature and biology studying kits. But once your child is engaged, they will likely keep asking the probing questions that helped to hook them in the first place.
Not every parent has a science degree, or even remembers much of biology class. But there are loads of guides, tutorials, and fun reference books out there to help families grow and learn together. From books with lots of colorful pictures and photos of the natural world, to activity-based guides that help with hands-on learning, these are the top picks available for little Einsteins and their families, the whole world over.
Our Top 3 Picks
Little Kids First Big Book of Why

Our rating
Perfect First Science Book
Price:

See Here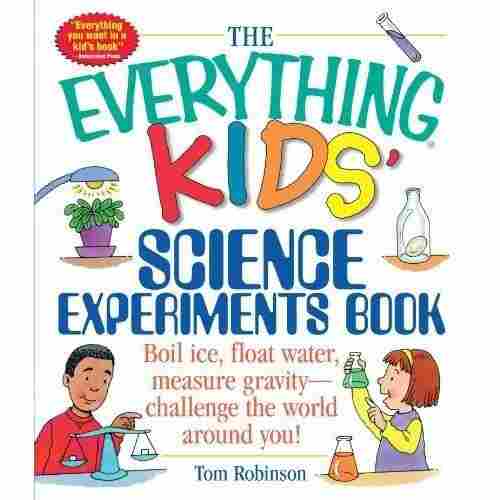 The Everything Kids' Science Experiments

Our rating
Tons of Fun Kids' Experiments
Price:

See Here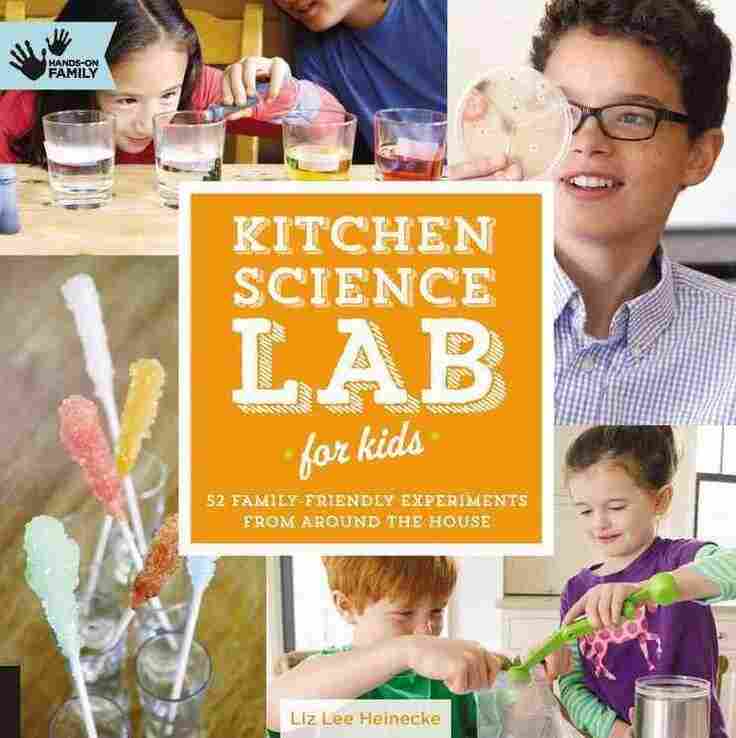 Kitchen Science Lab for Kids

Our rating
Experiments with Pantry Ingredients
Price:

See Here

National Geographic Little Kids First Big Book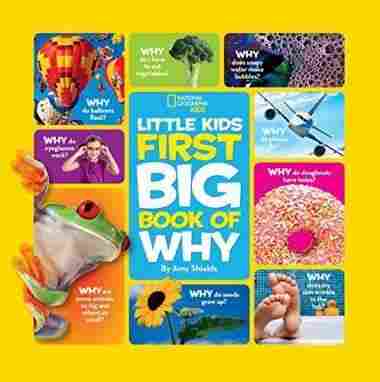 Age Range: 3 to 7 years old
National Geographic Kids Why?: Over 1,111 Answers to Everything
Age Range: 7 to 12 years old
Kitchen Science Lab for Kids
Age Range: 8 to 12 years old
Age Range: 6 to 10 years old
The Curious Kid's Science Book: 100+ Creative Hands-On Activities for Ages 4-8
Age Range: 4 to 8 years old
National Geographic Kids Everything Rocks and Minerals
Age Range: 8 to 12 years old
101 Great Science Experiments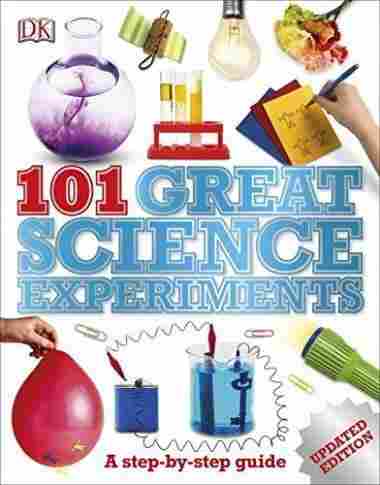 Age Range: 8 to 12 years old
National Geographic Kids Brain Games
Age Range: 8 to 12 years old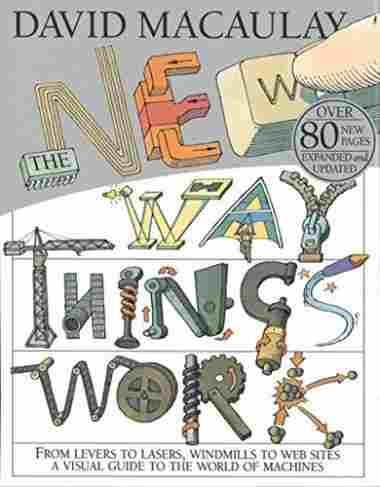 Age Range: 8 to 12 years old
Maker Lab: 28 Super Cool Projects
Age Range: 4 to 10 years old
Criteria Used in Evaluation of The Best Children's Science Books
Most people have a very strong opinion when you mention math or science. They either love or hate it, there isn't usually an in between. No matter how we feel about it, they seem to be a constant theme in our everyday lives. Finding a perfect solution may not be realistic, but this list provides you some great options. To help you find a creative way to accomplish whatever needs you may have in the STEM studies we've compiled a list of some of the highest-rated books available. If you have a child who hates the concepts but knowing they are unavoidable, your desperate to find a fun way to keep them engaged or if you have a child who can't get enough you are sure to find the perfect book to keep your little one enthralled.
We are constantly being told the outdoors and fresh air are good for us. Nowadays, there are so many reasons to stay inside it can be hard to motivate your family to get out and moving. While there are a few books that will actually promote your child to be outdoors, most of these books simply explain the wonders the outdoors has to offer. You could argue that these books may motivate to stay indoors because all their questions can be answered in a book. On the other hand, they do provide great rainy day activities that will inspire curiosity for the outdoors that can only be quenched by going out to explore.
Children often only ever believe what they see. Most of the time they are so literal it can be hard to explain concepts to them that can't be visualized. These books provide stunning visuals to help reinforce their concepts making them much easier to explain. A child can ask what feels like hundreds of questions in a day. These books cover a number of topics to provide you with helpful tips to answering all those overwhelming questions.
The topics covered in these books range from geology to outer space, with so many in between. Our world provides us with so much to be explored. These books provide your children with various games, activites, experiments and fun facts. They offer a great and fun way to nurture your child's curiosity and help expose them to the exciting mysteries of the world. Some concepts incorporate arts and crafts with these concepts to increase the fun and help make the memorization of these concepts a breeze. True, these are children's books so they are not throughout in depth for each topic they cover. Alternatively, they do offer a solid foundation for understanding more complex concepts in the future.
With fun and interactive experiments and projects, these books are versatile in that they support both socialization and independence. There are many activities that can be performed solo which helps to reinforce confidence and independence. However if you are looking for something that will promote family time, there are activities meant to promote those irreplaceable memories. Spending time together as a family, being stuck indoors together on a rainy day, trying to encourage team spirit, these all require the right tools to help inspire fun and provide an engaging activity. The books listed here are great use in a number of settings so you can be sure you will find something everyone will love.
These books provide some really informative explanations and promote forward thinking. Science can be really fun and exciting and the more you explore the more you realize there are so many amazing functions that occur. From your brain and digestive function to the composition of soil there are so many components that surround us everyday. Without a second thought they can seem really simple or unimportant concepts. Sometimes it can seem there are so many things to learn, it can be overwhelming to try and learn them. These books offer a simple easy to read explanation and step by step instructions to accompany the activities. This paired with the visual appeal and fun factor guarantees you are sure to find a winning option to inspire those inquisitive little minds that need constant stimulation.
What Determined the Best Children's Science Books on Our List
Picking the right science books that are especially written for kids was particularly challenging since there are a lot of titles that need to be evaluated. Each of these had their own strengths and weaknesses and as such, we had to focus most of our attention on those that can provide the best value for kids' learning of fundamental concepts in science. This was closely related to the recommended age of children for which these reading materials were intended. It was imperative that the learning materials be congruent to the cognitive abilities of children for which these were written for. Otherwise, either kids will have difficulty understanding the material or children will grow bored of its oversimplified nature. We thus, read a lot of reviews as well as feedbacks from customers, noting their experiences, their thoughts, and their general acceptance of such reading materials. While there were negative comments, we did try to evaluate these within the context upon which the issues were raised. We then came up with a more comprehensive understanding of the overall usefulness of such books in developing and advancing the learning abilities of children related to science subjects.
Why Children Need to Learn Science
Education leaders and child psychologists are one in saying that early childhood science education is vital. We all know that science has always been and will continue to be at the core of our progress. In fact, to say that science is an important part of modern life is gross understatement. Many of the facets of life today are based on some or all of the principles that make up the hundreds of branches of science. Children need to understand this right from the very start. And if in case you're wondering why kids should learn science, here are some of the reasons.
Builds the foundation for the generation of knowledge– The things we know and understand to be true today may already be false tomorrow or we may generate an entirely new meaning to the things we know. Such is the nature of knowledge. And one of the most important reasons why there is science is to grow and expand this knowledge. Kids who are exposed to such materials can begin to lay the foundation for the continuing growth of knowledge.
Helps kids develop perseverance and patience– Performing experiments require tons of patience. You may not obtain the results that you desire at first, but eventually it will. Kids learn the value of patience and perseverance through the performance of different experiments. They also know that performing trial and error types of tests may not always lead to what is expected. So, they have to push and persevere.
Aids in the development of healthy skepticism– It pays to be a little skeptic sometimes because not everything that is seen by the naked eyes is true. As such, with their knowledge of the scientific problem solving process, they can put to test these things that they are skeptic about and find the truth.
Teaches about how the world works– We already said that science is around us. By letting children learn of scientific principles and concepts they can begin formulating their own understanding of the world.
Careers in Science
For many, science is a fun hobby. People enjoy learning in their spare time about the world, its mechanics, and what we have yet to discover. For others, the process of experimentation, theorizing, and analysis is so stimulating, it becomes a lifelong passion they turn into a vocation. Scientists are often represented as socially disconnected adults in lab coats. But the truth is there are hundreds of thousands of jobs available in STEM fields with all kinds of varied responsibilities and required skill sets.
Engineers are all technically scientists. Physical engineers are well-versed in structural sciences and help to create safe, sound buildings for our communities. The video games your child plays? The coding is all accomplished by computer engineers well-versed in algorithms and computational sciences. Astronauts are scientists. Electricians are scientists. Doctors are scientists. Criminal investigators often consult forensic scientists.
Help your child escape the notion that learning has to be boring and sedentary. Talk to them about the many people in their life who practice some form of science regularly, and take great pleasure in it. Whether your child wants to dive deep with the creepy critters of ocean floors, or dig for fossils, there are tons of hands-on fields for them to explore. And whether they intend to pursue science within their career, or simply love it and wish to keep it as a steady part of their life and hobbies, giving them the tools when they're young to explore and learn is central to their happiness and success.
Science books for children are very important in advancing not only their academic competencies but also in aiding them to understand their unique world. These 10 best science books for kids were all carefully selected based on the fact that children will best learn by doing things and by augmenting their activities with appropriate reading materials. For some great product ideas for science related educational gifts, also make sure you read our post on the top science toys for kids.
FAQ
Frequently Asked Questions
Q: What topics are covered in these books?
A: They all touch one a range of science concepts such as physics, chemistry and earth science. There are some books that include concepts from all the STEM studies.
Q: What is the age range for these books?
A: When experimenting is involved it is highly recommended to have adult supervision but these activities are simple enough for a range of ages to participate in. They all start with a minimum age recommendation of around four. They go up to a range of ages from eight to around twelve.
Q: How many pages are there in the books?
A: They all contain at least 50 pages, while there are a couple one here that have more than 200 pages. The average is probably around 100 pages.
Q: Are the experiments time consuming?
A: While some do have an instant reaction, there are some activities in the books that may take some extra time for preparation or to perform.
Q: Are there "ingredients" that may be a choking hazard?
A: Yes, it is possible to choke on some items required for these activities but with proper care and the right amount of adult supervision there should be nothing to worry about. If it is a huge concern for you, there are a couple of books that are not as hands on/interactive as others.
Q: Can these books be used for children in school?
A: The books do suit that age range. There some books that are great to use in a classroom. It is not recommended to use all in a class setting. This is because there are a number of experiments require use of ingredients that aren't typically found in a classroom.
Q: Are there other book available for purchase that are similar to these?
A: There are many great books available that are similar to these or even manufactured from the same company.