Why Having a Pen Friend is Good for your Child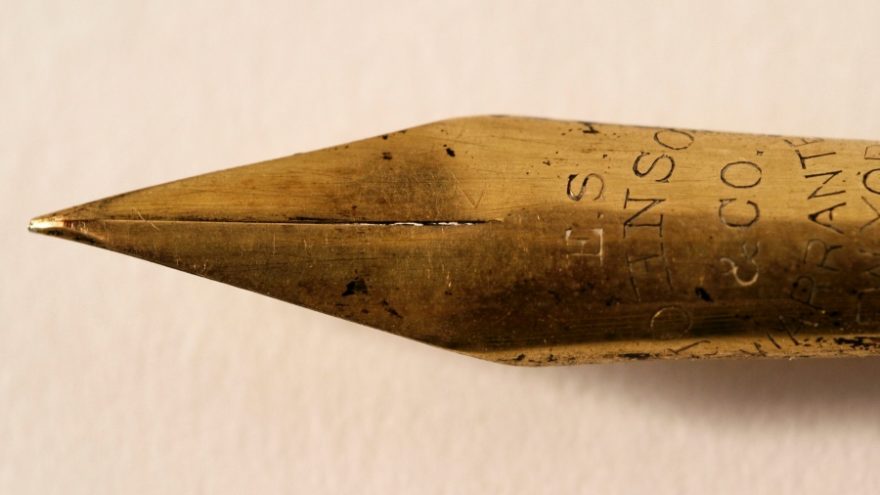 Your child has reached an age where he or she enjoys writing and receiving mail.
Summer can be long at times so what better time to suggest having a pen pal for your child to write to. Every child should have a pen pal when they are young. The pen pal might live a few hundred miles away, or a few thousand miles away and this is a good way for both children to learn about each other's lives. Social media takes away all the fun of sending cards and handwriting letters and invitations. Your child might be too young for social media so they can practice their spelling and penmanship by writing a letter to a new pen pal.
It seems like writing letters is becoming obsolete as we are almost into the second decade of the 21st century. Years ago, people and children used to wait for the mail to see if their pen pal answered them or even a good friend that they only saw a few times a year. Pen pals have great benefits because your child can learn about different environments and other parts of their state or their country. Kids learn to practice their spelling, use grammar properly and develop good skills in letter writing. This also helps kids to be able to practice their reading while learning to understand what they are writing.
Writing to a pen pal is good communication and it seems like these days communication is becoming lost in new technology. Therefore, it's great fun getting letters delivered to your child in the mail. Another plus of having a pen pal is they learn about having a new friend and use their imagination while they are reading and writing. If your child's pen pal is describing life on a farm, your child can picture the animals, the clear blue skies, learn about different chores and wonder how large a farmhouse is. In turn, your child can write about city life and all the benefits of living in a city where everything is close and their pen pal can use their imagination to picture what a real city looks like.
Pen pals also have another benefit, children end up enjoying each other by finding out who they are and not by passing judgment on how they look. They learn patience because they learn they have to wait for something in life that is special. Kids live in a world as parents do, everything is instant gratification and if they have to wait a few weeks for a return letter, then they have something to get excited about and wait for.
Your child can also go to the library and find a book about the life and the area that their pen pal lives in so this can be a great learning experience for both pen pals. If you are wondering where you can find a penpal for your child, ask some family or friends if they know someone who is your child's age that might want to write and be a penpal. There are also Facebook groups that help connect pen-pals together. Homeschooling parents often encourage writing to pen pals as well.
Sometimes you end up meeting nice people with a family on vacations and this is another way your child can meet a penpal. If your family enjoys camping and your children meet some friends, it's a good idea to exchange addresses and encourage them to write to each other. They already have one thing in common and that is camping in the outdoors. Some kids meet at camp and become pen-pals for life.
There are many websites if you want your child to write to a penpal from another country. This is also a great learning experience because maybe someday they can become foreign exchange students and each of them can do a semester in each other's country. This will also help them if they learn a new language so they can communicate with each other. There are so many academic benefits for children to have a penpal.
Parents should make sure the person your child is writing to is a child and not someone posing as a child. Make sure you speak to the other child's parents to see if it's ok for both children to communicate with each other. Once you have established the safety boundaries then it's ok for your child to write. There are many young children that have come to the United States from foreign countries as a teenager and they end up being stranded in a large city because they didn't investigate the family well enough. This is sad but true so make sure if there are going to be any visits that you know the family well before you make the journey or your young teen does.
All children need a penpal to develop their writing skills.
Don't force the issue if your child isn't interested but if you have a child that loves to write your child will benefit greatly from having a penpal. They will learn patience, become more interested in social studies, and learn to appreciate others who live a different life than they do. In addition, this is another way for your child to learn about social interaction.  
Most parents can honestly say that they had a pen pal or two when they were growing up. You might have had a good friend that moved away and decided to write to each other and you still might have that friend in your life. The positive benefits of having a penpal are not only academic, but they might also be a good friend for life. A friend you have been able to count on and talk to about the different challenges you have faced in life. They probably felt the same way about you as well. Wouldn't you want your child to have a chance at this experience?
Most Read