Reading comprehension skills provide important, lifelong benefits. Learning to read, write, and spell can be challenging though, especially at first. If you're looking for a game that will improve your child's vocabulary and spelling abilities, we applaud you! Games are a fun, far less-stressful way to help children develop many of the academic skills with which they struggle. Below, we've collected ten of our favorite spelling and word games for you and your little ones to enjoy together!
Our Top 3 Picks
Bananagrams

Our rating
Fun for the Whole Family
Price:

See Here
Quiddler Card Game

Our rating
Educational Card Game
Price:

See Here
Rory's Story Cubes

Our rating
Promotes Creative Thinking
Price:

See Here
The Best Word Games for Kids Reviewed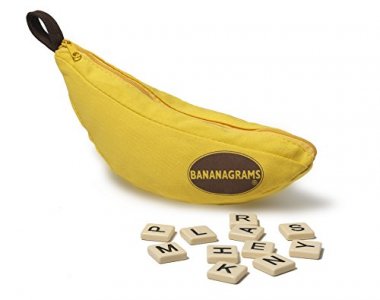 Gamewright Rory's Story Cubes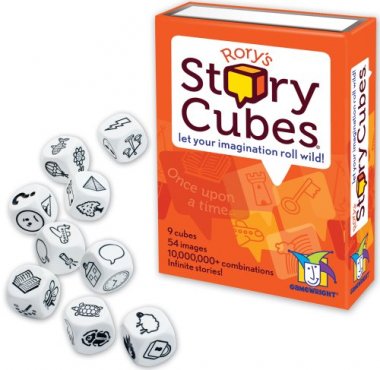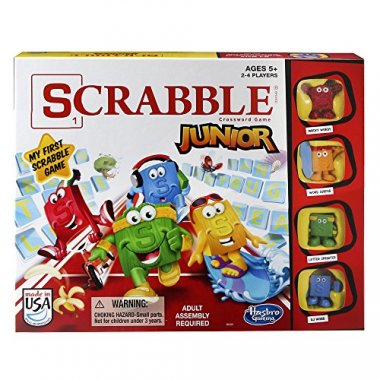 Not Parent Approved: A Hilarious Card Game
Trend Enterprises Inc Level A
Learning Resources Pop For Sight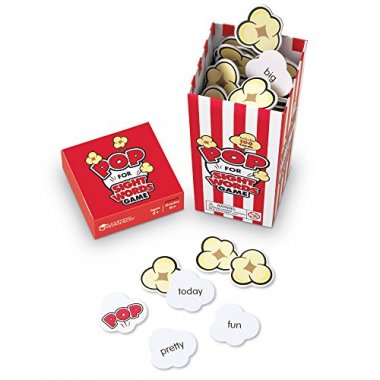 Little Treasures Matching
Criteria Used in Evaluation of the Best Word & Spelling Games for Kids
Fun and educational are the primary criteria for all of these games. We want kids to learn, but we know it can get a bit boring and difficult. After that, we considered simplicity balanced out with the game's longevity. Easy to learn is good but it isn't perfect if the game is the same after the 10th playthrough.
Learning is such a breeze when kids are enjoying themselves and isn't it just THE WORST when it is boring? All of these games are educational and fun. For instance, sight words are essential to learning for reading but they are just plain tough. Many are non-phonetic which means they cannot be sounded out in order to be spelled properly. Several games we found magically make these tricky terms fun to memorize.
While a few games here don't have many or any rules, others have a lot to make the gameplay rewarding. There is no wrong way to go here. We believe children need both open-ended games to exercise those rambunctious imaginations and stricter rule sets to keep things fair in a competitive context. Games like Tapple and Bananagrams have a lot of replay value making them fun time and time again. But other games are really specific to early ages like preschoolers. Either way, people rave about kids loving all of these games from the simplest to most advanced.
You can't beat simplicity. Even for adult games, a simpler game can often be the first choice among many possibilities. Junior games always do that work for you. Every great game balances luck and skill and we took those factors into consideration too. Rolling dice is simple, but it is not really skillful. Always look for a game's age category and total play time. Most games print them right on the box.
FAQ
Frequently Asked Questions
Q: Is this game going to be fun for my child?
A: The secret of making games fun for individuals is making new rules. A lot of game designers are happy about such game modifications. Sometimes they include different game modes in the rulebook. Other times, families and even kids themselves make up rules to keep things more balanced or moving quickly. Feel free to experiment! A boring game can become amazing with a few simple changes.
Q: How do I play this game? Are we playing it right?
A: Games come in many forms. Some simple toddler or pre-K word games don't come with many rules. With these, the plan is to really tailor it to your child. It may take several tries before kids master the concept of turns, plays, points, or word orders. You may have to wait before your child reaches the appropriate maturity and try introducing it to them again. When in doubt, consult the manufacturer's website, game blogs or online videos. Watching is always the easiest way to learn from our experience.
Q: What age level is this for? Is that a requirement?
A: Not at all. Almost all games include an age requirement because of the reading and math skills required to play. But those are just guidelines. Does your child read a year ahead of her age? Then she might be able to play it earlier.
Q: How many people can play at a time?
A: This really depends on the game. Some games are very strict about the number of players because it changes to core mechanics of the game. For other games, it really doesn't matter, that would include any that say 1+ without an upper limit. On rare occasions, the stated number of player can be overly optimistic. Things can get really unwieldy around the dinner table with more than six players.
Q: How long does this game last?
A: In terms of the longevity of the pieces, that all depends on specifics for each game. But developers know kids are harder on games than adults. In terms of the number of playthroughs for a game, it depends on what the game was designed for. Sight word games might only last kids a few years before they advance beyond them. You can always add more rules to keep it fresh. Many games include modified rules for changing things up. Beyond that, check for game expansions packs or new sets.
Q: What about electronic word games? My kids are always on their phones!
A: Any form of word and spelling game can have a positive effect on your child's language and spelling skills. There are many games available for free for both Android and Apple smart devices such as phones and tablets that can give your child an opportunity to learn in environments where traditional games may be difficult to play such as the in the car. The downside to electronic games is that they are typically designed only for a single player and remove the important social aspects that come with playing together. For this reason, screen time should be limited to no more than two hours per day and only used when other multiplayer formats would not be possible.
Q: We finished the game and now my kids are bored. Where do we go from here?
A: The fun thing about the word and spelling games is that they never really end. Many of the games on this list have expansions or add-ons available that can add high skill levels or extra challenges. Adult word games like the popular Cards Against Humanity are also on the rise and can keep the fun going while past your children's school age. Some adult-themed games can be easily modified to suit children by simply changing a rule or removing a few pieces but make sure to check the instructions and reviews to determine if a game is suitable for your child prior to purchase.
Contributed/Written by Collin Pointon