Trivia nights have hugely become popular with adults at local venues and restaurants. There are even trivia leagues that have been created because of this recent craze. Across the country, adults are falling in love with trivia so why not get the kids involved at home? It is easy to find questions with answers all over the internet, but why do that when there are so many great trivia games and quizzes already on the market. These games and resources are already kid-friendly and age-appropriate, then packaged and designed to deliver right to kids. Each of games, books, or challenges has been created to deliver information and ask questions to kids. These games and quizzes help improve their cognitive development, increase their memory recall, and present targeted information to them in a question-and-answer format that allows them to stream the information in a more fluid way.
Presenting information and challenging our kids with trivia games and quizzes is a great way to test their intellectual processes and allow them to demonstrate how much knowledge they already have through a concept that appears to them as a hobby-like friendly game. These methods are extremely revolutionary and based on the aspect that they truly help children learn and also engage them in behavior that allows them to demonstrate what they already know. This tests their recall memory and also stimulates their cognitive development, allowing them to learn more and be open to new concepts.
Unleashing the power of trivia games and quizzes for kids is easy. We have created a list of the best ones on the market. These will unlock the power of the mind and unleash the influence of fun right in your own home.
The Best Trivia Games for Kids Reviewed
Hasbro Trivial Pursuit Family Edition
Professor Noggin's Outset Media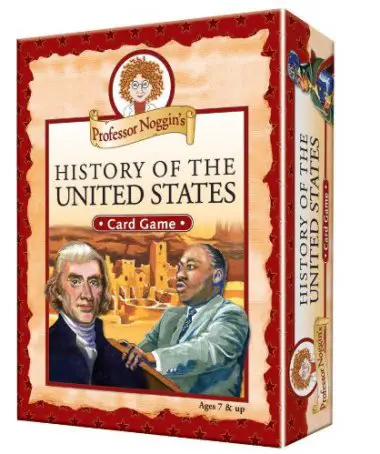 Everything Kids' Giant Book of Jokes, Riddles, & Brain Teasers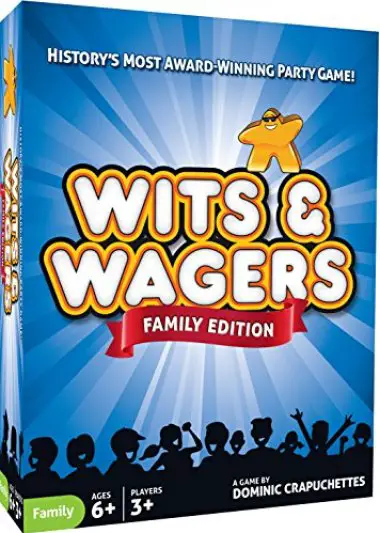 Melissa & Doug Smarty Pants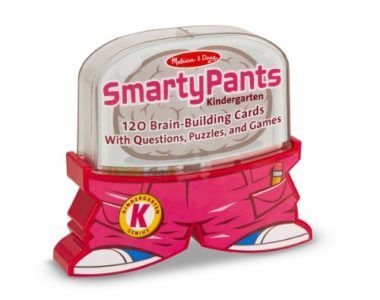 World of Harry Potter Edition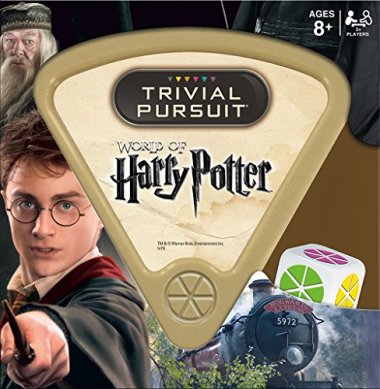 National Geographic Quiz Whiz
The Wonder Forge Pictopia Disney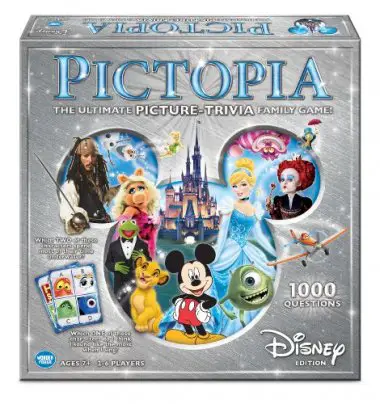 Criteria Used in Evaluation of the Best Trivia Games & Quizzes for Kids
Since trivia is such a beneficial learning tool, as well as being an engaging recreation, we wanted to find games that would pique kids' interest and keep their attention. We found some wonderful examples which incorporate colorful games that are fast-paced and not too long. There are also a lot of excellent trivia games featuring some of their iconic shows and subjects.
Having cards that contain difficult and easy levels is extremely attractive in these trivia games. Siblings of varying age groups are able to challenge each other and have questions designed for their level. Having games that are portable is a nice feature as well since there are so many opportunities to use them. You can have fun during long car rides, at the laundromat, in the doctor's waiting room, or over a meal.
It is also nice to have a game that is interesting for teenagers since sometimes they can be harder to engage. If you have games with different levels, they might enjoy playing with a younger sibling or challenging mom and dad for some good quality family time. Games that focus on their interests like Star Wars or Harry Potter might be more likely to grab their attention as well.
As we mentioned before, trivia is a superb exercise for your child's developing brain and thought processes. These games encourage them to be hungry for learning, seeing how fun it is without even realizing it. When they get a question right, their self-confidence grows and they get a rush or neuro-reward. It is very satisfying and can help increase their self-esteem.
Playing trivia games can improve memory. It also improves cognition, the process you use for knowledge and comprehension. The games can be relaxing and relieve stress. It can also help your brain learn to perform under pressure. Trivia games are good for parents too because they exercise the frontal cortex which is the first thing to wear out with age if you don't use it.
Have fun expanding your knowledge and instill a healthy love of trivia at an early age. Kids can learn to put their phones down and interact. It will increase their ability to focus. Trivia also helps your brain practice cross training because you have to focus on all the different subjects which can help mental agility.
Kids trivia games encourage social interaction, healthy entertainment and just getting back to having family game nights or fun with friends. Playing games together as a family has so many benefits. It increases family cohesion and helps family members to get to know each other better and develop closer relationships. Children will feel happier and healthier being connected to a group and being part of a bonded family.
Playing the games exercises their problem-solving and decision-making skills. It can teach them teamwork. They learn patience and focus as they learn to wait their turn. They practice good communication and learn to follow instructions and rules. These kids trivia games and quizzes can be an invaluable teaching tool and a fantastic way to create some lasting family memories.
FAQ
Frequently Asked Questions
Q: What are the benefits to kids' trivia games?
A: Your brain is a muscle and trivia exercises it, so that makes trivia especially good for young brains.
Q: Where does the word trivia come from?
A: It comes from a Latin word which basically means "crossroads," hinting at something that can be found anywhere. That led to the modern meaning of the word which basically means "of no real importance."
Q: Would middle schoolers enjoy the Professor Noggins games?
A: They can enjoy these games too. Just use the harder category questions.
Q: For the Smarty Pants games, if my child is super smart should I get them a grade level ahead?
A: Getting a grade ahead would definitely make it more challenging for them. The game will last longer and you can spend time going slower through the questions and discussing them.
Q: Is the Matter of Fact game only for older kids?
A: They are saying this game is more difficult so it would probably be better for around high school age kids.