10 Best Power Wheels for Kids and Toddlers Reviewed in 2023
last updated
Jun 28, 2019
Spring and summer are just around the corner! With those warm days coming, it's time to think of outdoor activities for your little one! With power wheel cars your little one will be able to cruise around the yard without having parents worry about running into anything! Battery powered vehicles will get your child excited and boost their creativity through using their imagination with pretend play. We came up with a list of the 10-best battery-powered vehicles that the market has to offer! We're sure you'll find the perfect one for your little one to cruise away in!
In a Hurry? The test winner after 26 hrs of research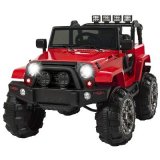 Best Choice Car Truck w/ Remote
Why is it better?
Easy to assemble
Come with adjustable seatbelt
Has music tunes / aux cord included
Parents can control
Recommended for 3 & up
In a
Hurry? Editors choice: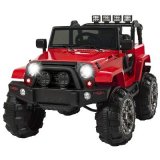 Test Winner: Best Choice Car Truck w/ Remote
24
Researched Sources
26
Hours Researching
17
Products Evaluated
Safety
Design
Entertainment Value
By Default
10 Best Powerwheels Reviewed
Criteria Used for Evaluation
Safety
This is our most important criteria for motorized toy vehicles like Power Wheels. Safety measures differ based on the target age group, but overall, we looked for features that provided a safe driving experience with supervision from an adult. Many features figure into a Power Wheels' safety, including solid construction, securely closing doors, slow-speed settings, high-speed lock-out, and power lock brakes.
Design
A motorized car has to function as a car in order to be truly fun for a child. Of course, we don't expect Power Wheels vehicles to operate exactly like standard race cars, Jeeps, ATVs, etc. But they should offer kid-appropriate features that replicate the sensation of driving. What's appropriate, however, differs based on the age range. For example, we'd expect models for kids 3 years and up to have higher speeds and greater traction for tackling all types of terrain. We'd expect those cars to have wide turn radiuses and the ability to go forward and backward. Additional features like play radios, lights, and sound effects also enhance the driving experience.
Entertainment Value
Imaginative play can be provided through so many features, ranging from the colors and designs to functional elements like roll bars and storage compartments. That's because the imaginative play is a combination of fantasy and reality, with greater emphasis on reality. Hence, imaginative play typically involves role-playing real situations likes going to the market, hosting a tea party or driving a car. In that sense, we wanted to find Power Wheels and battery-powered vehicles that replicated a wide range of real vehicles like motorcycles, quads and fire trucks.
Most Important Criteria
(According to our experts opinion)
Experts Opinion
Editors Opinion
Users Opinion
By Default

Parents, Did You Know?
High-speed lock-out is particularly important since children tend to have a "lead foot" approach to driving. Parents can use the lock-out feature to keep the speed at the slower setting, no matter how hard their kids push down on the pedals. When children are ready to go faster, they can disable the lock-out feature simply by removing a screw. Power-lock brakes, which immediately brakes the motor, i.e, stops the car, is another essential feature. Beginners certainly need it while they're getting used to the car, but advanced riders can sometimes get out of control, in which case, the would need to stop the car immediately. For Lil' Quads, starting and stopping is even easier with the push-button control, which we would expect in a vehicle made for toddlers.
Parents, Did You Know?
We don't expect quite as much functionality from the under 3 category of vehicles since they're made for kids as young as 1 year old. In that case, we mainly expect solid, stable vehicles that drive in one direction. Some steering is fun, but it should be limited since children this age lack the fine-motor skills necessary for full radius steering. Toddler Power Wheels should also be downsized to accommodate their small bodies, which is we why looked for features like lower seats and shorter handlebar columns.
Other Factors to Consider
Creativity
On the other hand, add-ons like cool graphics, especially of recognizable characters like Elsa from Frozen, are also effective ways to inspire imaginative play. Pretending to be these characters and acting out scenes from these shows helps kids make sense of their own lives. They can also create whole new situations and storylines when they have exciting, interactive toys like moving vehicles. This is a level of play and critical thinking that they would not be able to achieve just from watching the movie or show on TV.
Frequently Asked Questions
q:

Are the Lil' Quads really safe for 1-year-olds?

a:

The Lil' Quads are generally safe for 1-year-olds because of their small size and toddler-friendly features. These features include low seats and small handlebars. The footrests help keep them stabilized by placing the legs and feet in the correct positions. Having said that, toy vehicles may not be safe for toddlers with certain physical or neurological impairments. If you have any concerns, we recommend checking with your pediatrician, who can recommend proper safety measures. At the very least, we recommend safety gear such as a bike helmet since there are no seatbelts in these vehicles.

We also want to stress that these are safe with supervision by a responsible adult. They go slow enough for adults to walk along with the child, but this may not be necessary for small spaces, like a playroom or a fenced-in yard. Plus, these only go forward with limited turn radiuses, so there's virtually no risk of out-of-control driving. However, the push button feature makes it easy for you or your toddler to stop the vehicle instantly in case of emergencies.
q:

How long does a battery charge last on average?

a:

It depends on the specific model, and other factors such as speed and the type of terrain it's driven on. First, it's important to note that Lil' Quads run on six-volt batteries, while most other Power Wheels run on 12 volts. Ideally,12-volt batteries run about one to three hours on a full charge, meaning the battery's been charged for at least 18 hours, but no more than 30 hours. However, vehicles with higher speeds and specialized features will drain the battery faster. If the vehicle's driven over challenging terrain like wet grass, that can certainly have an effect on battery life. As for the battery's overall lifespan, you should expect a battery to last one to three years on average, but this is dependent on the total number of hours the battery is used.
q:

Do I have to purchase replacement parts from an authorized service center?

a:

We highly recommend you do so for at least the first year since you would be covered under the bumper-to-bumper warranty. That means most replacement parts and repairs are free, but only if you go through an authorized service center. It's important you check with your local service center to see what services they offer, and what parts can be ordered online. While most parts can be ordered and sent directly to your home, some parts must be picked up in person from the service center. In addition, certain electrical components cannot be sold directly to the customer for safety reasons. Thus, some repairs, like installing new gearboxes and PC boards must be done by the service center.

Once your warranty expires, you can certainly choose to buy eligible replacement parts from other online sellers. The downside here is that you may not always be certain which part you need to buy, especially if it's a part that's specific to a particular model. There's also no guarantee that you're getting the correct part with many of these sellers, so it can be a bit risky. That's why many parents continue to purchase from an authorized service center, where they can be sure of exactly what they're getting.
q:

Will the tires damage my hardwood floors?

a:

Because Power Wheels tires are plastic, not rubber, there's a high risk of damage to hardwood floors. We know many parents allow their kids to use these indoors, especially the Lil' Quads, which are about the size of a standard tricycle. However, these parents typically have carpet or tile floors that are not slick or coated. Hence, concrete floors in the basement are usually fine, but linoleum or other slippery tiles generally don't offer enough traction.

Even if your hardwood floors are made from very solid wood, like oak or walnut, chances are they're stained with layers of varnish and wood polish. The ruts and grooves on the plastic wheels can definitely scratch through these layers, which would look unsightly even without damage to the wood. That's why Power Wheels operate much better outside, where the wheels can dig in without causing serious damage.
q:

Can I really put these together by myself?

a:

The short answer is yes, even for the mechanically challenged. The long answer is, it may take longer than you'd like, so it's always better to have helped it at all possible. A good amount of time to set aside is two hours for the full-size car models and at least one hour for the Lil' Quads. Most models include one or two specialty tools for steps like tightening the lock nuts. One of the most challenging aspects is going through all the pre-assembly steps, like properly removing the battery and positioning the frame correctly in order to fit in all the parts securely. This is where a partner is helpful, but plenty of parents have put these together on their own.

Believe it or not, the most difficult step for most parents are the decals. We should stress that the vehicles work perfectly fine without the stickers, but they certainly look better with them, especially ones like the Paw Patrol and Disney Frozen cars. We recommend setting aside time to do these which can be laid on crooked if you're in a rush. You could even do them a few at a time so that you don't get frustrated. A final tip concerning assembly: remember that it takes about 18 or more hours to charge these batteries. That's why we recommend hooking it up to the charger before you do anything else.
q:

Do the batteries last longer in the cold?

a:

This is a persistent myth, possibly due to cell phone manuals that tell you to store batteries in the fridge if you won't be using your phone for weeks or months. The logic here is that batteries lose their charge slower in cold temps, thus prolonging the battery's overall lifespan. This doesn't work for Power Wheels batteries, however, which should never be exposed to extreme heat or cold. Doing so will damage the battery or dramatically slow down its ability to charge. That's why Power Wheels recommends storing the vehicles indoors under a protective cover during snow or rain.

Here are some other helpful tips for extending battery life: 1) Don't take the battery off the charger until it's fully charged; 2) Unplug the charger when it's not in use; and 3) Charge the battery to full capacity and put it away in a dry, room-temperature location before storing the vehicle for long periods of time.