If our home helps us feel a lot more secure and safer in our environment, your babies will surely feel the same way if they have their own "home"; in this case, their baby crib. It thus, becomes very essential that you choose only the best, safest, and highest quality baby crib, crib mattress, and baby cot for your precious little one.
So, let us help you shop for the best crib for your baby this 2017.
Our Picks For The Top Baby Cribs:
DaVinci Kalani 4-in-1 Convertible Crib with Toddler Rail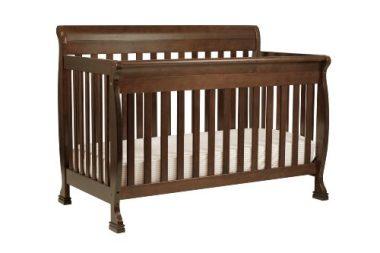 Dream On Me Classic 3 in 1 Convertible Crib
Union 3-in-1 Convertible Crib
Stork Craft Portofino 4-in-1 Fixed Side Convertible Crib and Changer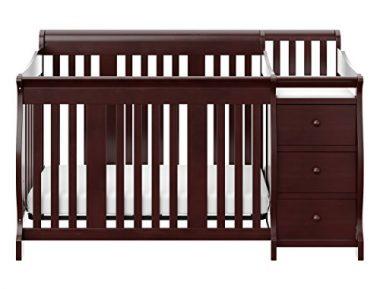 Stork Craft Tuscany 4-in-1 Convertible Crib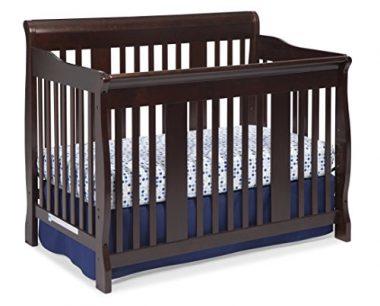 Athena Naomi 4 in 1 Crib with Toddler Rail
Delta Children Canton 4-in-1 Convertible Crib
Graco Bryson 4-in-1 Convertible Crib
Stork Craft Princess 4 in 1 Fixed Side Convertible Crib
Dream On Me 3 in 1 Aden Convertible Mini Crib
Criteria Used in Evaluation of The Best Baby Cribs
New studies have also found that it is important for babies to sleep in their own room starting after 4 months old. According to the article, "Babies Sleep Better In Their Own Room After 4 Months, Study Finds" written by Tara Haelle, Ian Paul, the lead author of the new study in Pediatrics, found that babies sleep for longer periods of time when they sleep in their own room after 4 months of age.
If you are starting the littles out at 4 months old, why not make it a lasting purchase? That is why a lot of cribs we research are convertible. We try to help you find not only the best crib, but the best bed they will have throughout all growth stages of their life.
This is why Davinci Kalani 4 in 1 convertible was top on our list. It passes certified safety standards and is built solid for long term use. It is a great feeling when purchasing this item knowing it is safe and it is the last bed you will have to buy for them. We look for quality products safe for your baby, as well as what is the best purchase for your money and long term use.
Basic Research
When researching the 10 Best Baby Cribs For your infant in 2017 we think of safety first. Having a new baby can be stressful enough, so we do the research for you to insure you are getting safe as well as quality made products for long term use. All of the cribs listed are all non-toxic and have passed all required safety certified testing. All of the cribs featured are convertible in nature and have top rated reviews by consumers.
Let Us Help You Shop for the Most Popular
Buying a baby crib and mattress can be overwhelming and time-consuming because there are simply so many to choose from. We know how parents feel, especially first-time parents, and, as such, we have come up with our review of the 10 best baby cribs this 2016.
Our list of the best, well-loved, and highly popular cribs is the product of extensive research based on a review of all the client feedbacks as well as first-hand experiences of parents on the different baby cribs they have purchased. We also had to look at the reputation of the crib manufacturer as well as the overall design of the baby crib. Of particular importance is the quality workmanship of the crib as well as the different safety features either built-in into the crib itself or the choice of materials used in the design and production of the crib.
Babies and Their Little World
We all know that babies are at the most vulnerable stage in their lives. Their physiologic integrity is not yet that fully developed. As such, they are more susceptible to a lot of external influences that may undermine their optimum growth and development. And while we all agree that they need developmentally-appropriate toys for them to learn and optimize their brain and motor development, it is crucial to provide them with a more secure and safer environment to rest and play.
The baby crib is more than just an oversized bed for babies. For them, it is their home. It serves as their own little world. They feel more secure in it than outside it until such time that they are already able to explore the world outside their crib. For them, the crib is a place where they get warm hugs from their parents and other caregivers. It is the place where they eventually get fed most of the time. It is also the place where they see moving, colorful, and lighted objects. It is in the crib where they had their first encounter of music and sights other than those produced by Mom and Dad. It is in the crib where they learn to pull themselves up to, first, a sitting position, and then eventually, a standing position by holding onto the rails of the crib. It is in their beautiful crib that they have mastered their gross motor skills particularly their leg and arm muscles.
It is within the walls or sides of the crib that infants below 18 months of age feel safe and secure. They know nothing can harm them as long as they are inside their crib. This can aid in the development of a healthier emotional wellbeing later in life. The different features or attachments to the crib can also help enhance their emotional skills by providing babies something to play with.
Baby cribs are very important pieces of baby furniture. With our list of the 10 best-selling cribs, you can be sure it will be the last piece of baby furniture you will ever buy as many of these are designed and built for your growing kid. Even when they are already grownups, they can still use their precious crib.
You May Also Like
10 Best Bunk Beds For Kids
10 Best Beds For Toddlers
10 Top Rated Toddler Pillows
FAQ
Frequently Asked Questions
Q: Do the cribs come with the extension kits?
A: No, but you can order them online through the manufacturer or other websites.
Q: Are all the cribs listed GREENGUARD Gold certified?
A: No but all of the cribs are non-toxic and have been safety certified.
Q: What material are most cribs made from?
A: Most cribs are made from pinewood, cherrywood, and wood composites.
Q: Do any of the cribs come with a mattress?
A: Very few cribs come with the mattress, and if they do, it is generally thin in nature.
Q: Is it important to check dimensions when purchasing a mattress for my crib?
A: Yes. While most cribs will fit standard size crib mattresses, not all will be the same dimension. Check and make sure your dimensions of the crib and mattress are the same before you make a final purchase.
Q: How long does it take to assemble most cribs?
A: It takes anywhere from 20 to 60 minutes to assemble most cribs.