10 Best Pregnancy Skincare Products Reviewed for Safety
last updated
Sep 24, 2019
When you're carrying your little one to term, you deserve all of the pamperings you can get. Pregnancy can be a trying and uncomfortable period of time for your body. Between fluctuating hormones and bodily changes, things can get a little rough. Give your body the best care you can get, starting with your skin. The change in hormonal balance may cause your skin to become especially dry or oily and prone to acne breakouts. To combat this, spoil yourself with a few of our ten favorite skincare regimens for pregnant women!
In a Hurry? The test winner after 28 hrs of research
Thayers Alcohol-Free Hazel Toner
Why is it better?
Evens skin tone
Can help acne
Helps to remove makeup
Contains rose water and aloe vera
Very hydrating
In a
Hurry? Editors choice:
Test Winner: Thayers Alcohol-Free Hazel Toner
25
Researched Sources
28
Hours Researching
20
Products Evaluated
Ingredients
Comfort
Ease of Use
By Default
10 Best Pregnancy Skincare Products Reviewed
1

. Thayers Alcohol-Free Hazel Toner
Evens skin tone
Can help acne
Helps to remove makeup
Contains rose water and aloe vera
Very hydrating
It can make severe acne or rosacea worse
Witch hazel has a reputation for being somewhat of a skincare miracle and this one, in particular, is the most well-known. It also packs a punch of moisture with aloe vera, making it twice as effective.
Read more
Ingredients
Witch hazel is known as a miracle skincare remedy and it has recently seen a comeback because it's all-natural and easily found. Thayers is the original when it comes to this magic in a bottle and it's a name you might recognize. Decades later, they're still producing the same great product that's good for so many uses: evening out skin tone, removing makeup, spot-treating acne, and redness, adding a boost of hydration, and even nipping flaky skin in the bud. Many women have turned to this as a natural alternative to heavier products rather than using several formulas for various skin care problems. We know that treating your skin can be challenging when you're suffering from a multitude of irritations which is why witch hazel had to be on our list. This product is safe to use during pregnancy and can help treat all the aforementioned ailments without making your skin feel heavy, oily, or drier than when you started.
Comfort
Thayers witch hazel is formulated with rose water and aloe vera, making it a powerful two-in-one combination when it comes to fighting dryness and irritation. The last thing we want for you while you're pregnant is frustration over the state of your skin and this might be the product to try if you're dealing with unruly facial chemistry.
Ease of Use
While it should be used in moderation, witch hazel can be used every day to help remove makeup and naturally treat minor acne irritations and breakouts. It's not a replacement for your daily facial cleanser but it can help to alleviate some of the irritation that comes along with acne or dark spots.
2

. Burt's Bees Mama Bee Oil
Pleasant scent
Free of harmful chemicals
An all-natural essential oil blend
Long-lasting hydration
Softens skin and provides a natural glow
Doesn't absorb as well as Palmer's
Not meant to help with stretch marks
100% natural, this Mama Bee Oil is made for mothers to be to help to revitalize and hydrate your skin. It's a lightweight oil that also provides soothing relief and helps to enhance your natural glow.
Read more
Ingredients
A blend of sweet almond oil, lemon oil, and vitamin E will leave you feeling silky soft and looking positively radiant. Apply it directly after you shower or bathe for a deeply hydrating treatment that locks in moisture and lasts all day. This oil is safe for expectant mothers and free from phthalates, parabens, petrolatum, and SLS. Skip the multi-step lotion regimens and go straight to the source; hydrate with distilled oils meant to butter you up and leave you feeling pampered. You have enough on your hands as it is; keep them ultra soft with Mama Bee Oil.
Comfort
Some women find their skin to be extra oily and prone to breakouts during pregnancy. Still, others find that suddenly their skin is incredibly dry, cracked, and flaky. If you're dealing with the latter, you don't have to keep suffering through it. This mix of essential oils will have you hydrated and glowing in no time at all!
Ease of Use
There are lots of blends of oils out there claiming to serve multiple purposes. You've likely seen ones promising it all. Mama Bee isn't that; it's an oil with a specific purpose and it serves that purpose and serves it well. You'll luxuriate in long-lasting moisture when you apply this directly to your skin. Let it sit and enjoy!
3

. Honeyskin Organics Moisturizer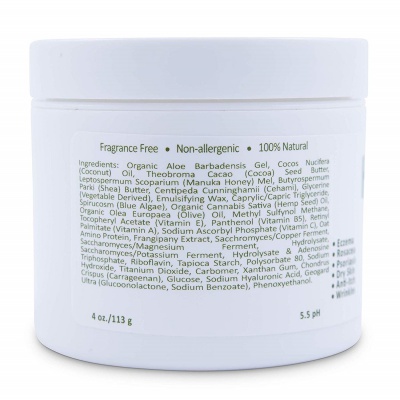 Contains ten natural skin brighteners and moisturizers
Organic and all-natural ingredients
Free of parabens and fragrance
Can be used on the face or body
Naturally treats 18 skin conditions
Hasn't been proven to work for every skin type with rosacea
We might as well call this the "good for everything" cream. With ten super herbs and plant-based products, there doesn't seem to be much that this product won't help.
Read more
Ingredients
There are skin care products and then there's magic in a tub. This face and body cream contains not one, not two, but ten ingredients that are powerful for skin irritation and completely organic. With a combination of manuka honey, coconut oil, Australian Cehami, MSM, hempseed oil, cocoa butter, shea butter, aloe vera, blue-green algae, and plumeria, you've got a strong concoction that's ready to take on nearly any skin surprise that pregnancy throws your way. It's suitable to treat irritations from rosacea and eczema yet gentle enough to be used every day for a boost of moisture. This dynamic formula also helps to encourage skin cell regeneration which is great for aging skin. As we get older, our skin tends to become a bit more rough, patchy, and unevenly toned, which is why creams such as this, free of parabens and non-allergenic, are so wonderful.
Comfort
There's nothing on this list of ingredients that will irritate your skin or be conducive to worsening any existing skin condition. It's organic to start which means everything comes from nature, but it also makes use of specific ingredients that are designed to tackle a variety of skin ailments.
Ease of Use
There are 18 different skin conditions that Honeyskin claims to naturally remedy with their face and body cream, one of which includes scarring. Pregnancy can stretch your body in strange ways and we're applauding the fact that this cream can be used nearly anywhere, for just about anything you can think of. With ten proactive ingredients, there's bound to be something that will treat the problem you're facing.
4

. Biore Deep Pore Charcoal Cleanser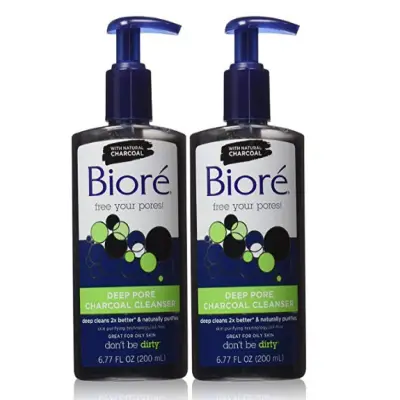 Pulls out impurities
No need for scrubbing
Deep-cleans and minimizes the look of pores
Good for clearing up blackheads
Gentle formula for everyday use
It can dry out drier skin types
Charcoal is a trend but it's also highly effective in pulling out impurities. Anyone who has had blackheads knows how much of a pain that can be, especially when you're dealing with a ton of hormonal changes.
Read more
Ingredients
The main ingredient in this cleanser is the Charcoal. Found in nature, charcoal works to draw out the impurities from your skin. In fact, it pulls out and traps 2 times more dirt from your skin than a basic cleanser.
Comfort
Blackheads are stubborn and are the beginnings of what causes acne. Oil buildup can be a tough thing to tackle but Biore's mission is to "fight smarter, not harder". Without damaging facial scrubs and strong exfoliants, this cleanser descends on pores for a deep-down clean that pulls out impurities easily.
Ease of Use
This product is intended for oily skin but could also be versatile for combination skin as well. It will leave your skin feeling fresh and clean and if you do notice dryness, a vitamin E oil or light moisturizer would be great when used in conjunction with this cleanser.
5

. Weleda Stretch Mark Oil
Contains arnica for fast healing
Reduces the appearance and color of scars
Formulated to help soothe and relax
Softens skin
All-natural formula
Does not always work for cellulite marks
Don't let anyone tell you that you're not a strong woman because of your stretch marks. However, if they're just a bit too bold for your liking, this Weleda oil can help minimize their appearance.
Read more
Ingredients
Weleda is a brand that's known for its natural ingredients which have been certified as all-natural and good for you. One thing you might notice more than anything else during pregnancy are the stretch marks it leaves. These aren't something you should be self-conscious about! Gaining stretch marks from pregnancy is a reminder that you're a warrior and have done something that makes you a strong, courageous woman. You can help to reduce this scarring, however, if you so choose -- And it's as easy as purchasing a natural blend of oils. This Weleda Pregnancy Body Oil has been designed specifically for the treatment of skin-stretching during pregnancy. The main ingredient in this oil is arnica, which contains more than 150 active ingredients that have helped it gain a reputation among those who have used it. This oil will help to reduce, even out, and soften your skin texture to visibly reduce the appearance of deep stretch marks.
Comfort
Not only is this oil helpful in reducing the appearance of your warrior lines, but it's also a great way to relax and take a breather. This oil has been formulated to provide soothing qualities which work through aromatherapy to lessen stress and relieve anxieties.
Ease of Use
This pregnancy oil certainly has a reputation that precedes it and we trust the fact that it's been used by people of all walks of life, including athletes. Its versatility is a testament to how well it works and how gentle it is for new moms.
6

. Neutrogena Facial Moisturizer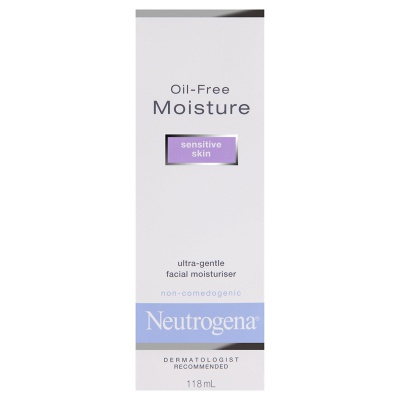 Lightweight formula
Hypoallergenic
Non-comedogenic
Provides a light layer of hydration
Softens and smooths skin
A little goes a very long way and can become too oily quickly
When you're pregnant, it seems that everything needs to be done in a much more gentle way, including your skincare. This moisturizer is lightweight and won't clog pores, making it perfect for those struggling with dry skin after washing your face.
Read more
Ingredients
We've all had those days when our face feels a bit more sensitive than it normally does. When you're pregnant, this feeling is even more common which is why you need a moisturizer that's designed to feel like it's not even there. Neutrogena has a golden reputation for leading skincare for sensitive skin and most of their products are lightweight and oil-free, such as this daily moisturizer. In typical Neutrogena fashion, this formula is hypoallergenic, non-comedogenic, and free of unnatural fragrances. It's perfect for use in the morning underneath your makeup or at night after you've washed your face since it won't clog pores or feel unusually heavy. The oil is formulated to be naturally absorbed into the skin so that it leaves no residue and won't make you look greasy -- You'll sweat enough during labor, so you need something that won't add an extra sheen to your naturally beautiful face!
Comfort
The lightweight feeling of this moisturizing oil is revolutionary. Normally, when you think of oil, it's already been assumed that it will feel heavy and weigh your face down. This is light enough to wear after you've cleansed your face and underneath makeup for all-day hydration.
Ease of Use
There's no reason you should take a chance in experimenting with products that might irritate your face and might not. Neutrogena is a trusted brand with a proven reputation and their products are intended for sensitive skin, which is ideal during pregnancy.
7

. Belli Beauty Facial Wash
Great for use during pregnancy and after
Formulated with an acne-fighting trio
Belli Beauty certifies "peace of mind"
Won't cause irritation
Tested and approved by doctors
It doesn't lather up like other face washes
Blemishes: The bane of nearly every woman's existence. Belli Beauty knows that and also wants you to be safe which is why they've had this approved by doctors as well as pregnant moms.
Read more
Ingredients
Why go with a normal face wash when you can choose one that has actually been tested by dermatologists as well as OB/GYNs? That's right, Belli Beauty has raised the bar and changed the game when it comes to face wash that's worthy of being in your bathroom cabinet. This face wash was created without the use of parabens or artificial fragrances. In fact, it's all-natural formula only includes three ingredients. Lactic Acid, Cucumber extract, and green tea work together to help hydrate and cool your skin. The combination of these ingredients creates a gentle formula that is effective against blemishes.
Comfort
Being fragrance-free, you can wear comfortably use this wash to cleanse your face. The all-natural ingredients provide a cooling relief to skin that may be dry or irritated. Designed for hormonal skin you can use this wash daily.
Ease of Use
We love that Belli Beauty has produced a product that was intended to give you "peace of mind" while using it. It has been shown to improve acne conditions and the fact that you can continue to use postpartum makes it a winner in our book.
Easy Application
Nongreasy formula
Improves the appearance of scars, stretch marks, and skin.
Recommended by dermatologists
Some reviewers did not like the scent
Bio-Oil is not only recommended by dermatologists but has also won over 200 skincare awards.
Read more
Ingredients
Amongst the ingredients is Purcellin oil, which helps with the formula's consistency. Purcellin makes this oil easily absorbed by reducing the thickness level. This oil does not contain fluoride, paraben, sulfate, or formaldehyde.
Comfort
The formula is nongreasy, hypoallergenic, and won't clog your pores. This gentle formula is great for all skin types especially those with sensitive skin.
Ease of Use
Applying the oil is very easy. Simply apply the oil in a circular motion on the scar. You should do this twice a day for at least three months. The oil works to improve the appearance of uneven skin tone, stretch marks, aging skin, and scars.
9

. e.l.f. Hydrating Bubble Mask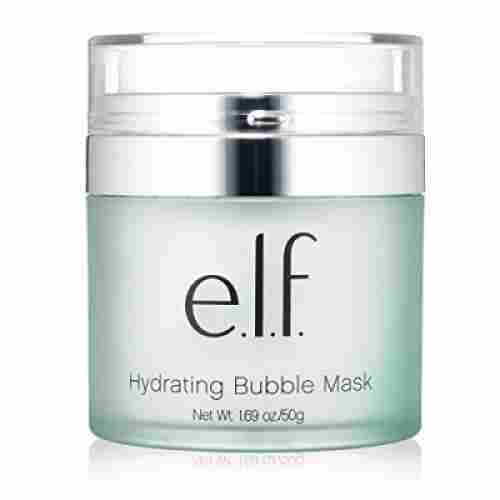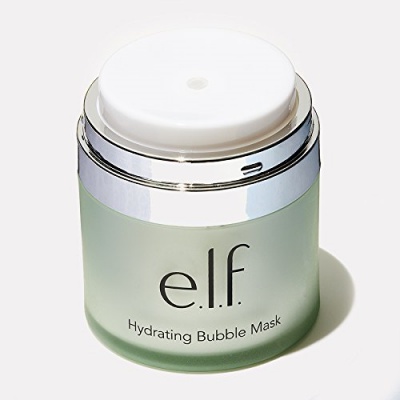 Very affordable
Water-based
Fizzing helps to clean pores
Can be used up to three times a week
Vegan and cruelty-free
It's not intended for very dry skin
Bravo to e.l.f. for introducing a stellar skincare line that's water-based, affordable, and completely vegan. This face mask is perfect for bubbling oil and grime right out of your pores in the most satisfying way possible.
Read more
Ingredients
e.l.f. is a brand that we all know and absolutely love for their affordable, high-quality makeup. They recently released a skincare line that includes water-based products that help cleanse, hydrate, and brighten skin. Their hydrating bubble mask is one of those products and it's one that we've taken a liking to and not just because it bubbles up! However, it is this effect that helps to penetrate, rinse clean, and leave your pores feeling refreshed. It's as easy to use as any other facial cleanser and bubbles with the addition of water, so you can decide how much or how little to add. It's great to remove makeup and dig deep down in order to remove buildup, dirt, and grime. Additionally, this mask is gentle enough for weekly use and can be used up to three times a week as a treatment for days when you feel that your hormones are taking over a bit too much.
Comfort
All of e.l.f.'s products are vegan and cruelty-free which will put you at ease when using them. They won't cause irritation and are gentle enough for everyday use without you having to worry about what's going on your face while you're pregnant.
Ease of Use
The bubbling effect is something we haven't yet added this list and it's an interesting concept when it comes to flushing out your pores. The fizzing of the cleanser helps to reach tough to hit spots and pushes out dirt to reveal clean, empty pores underneath.
10

. The Ordinary Azelaic Acid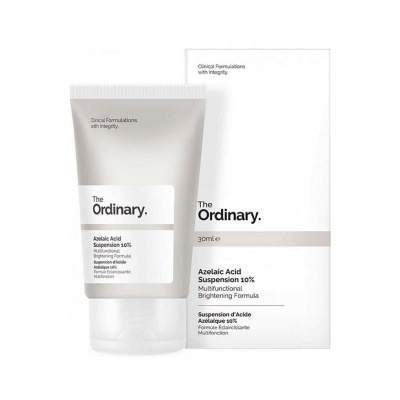 Evens skin tone
Helpful for redness
Gentle formula
Can be used after washing your face
Takes the place of a moisturizer
Can interfere with other cosmetic products
You might notice some places where your skin pigmentation is changing when you're going through pregnancy. This is due to hormones and it's completely natural, and we know one product that can help even out your texture and tone despite it.
Read more
Ingredients
If you've ever stepped into a Sephora store, you might have noticed a brand called The Ordinary. This product is now available online only but we've got good news: You can find it right here as well! This azelaic acid suspension formula is intended for use in brightening skin tone, which is something you might have noticed changing when you became pregnant. Pregnancy can alter many things both in and outside of your body and your skin chemistry is one of them. You might notice dark spots and uneven textures which is where this formula comes in to save the day. The Ordinary makes use of azelaic acid in combination with dimethicone in order to add hydration and help to brighten your skin tone.
Comfort
This gel can take the place of a moisturizer easily and it's light enough to use after washing your face, nightly, or first thing in the morning. It won't contribute to breakouts and helps to even out your tone while encouraging hydration.
Ease of Use
Uneven skin tones can often include things such as redness which can be tough to cover up with makeup or soothe with moisturizers. This formula helps to address that redness in order to calm skin and encourage normal coloring.
Criteria Used for Evaluation
Comfort
Your skin will inevitably go through plenty of changes during your pregnancy. It's not until somewhere around the second trimester that you'll have that natural "glow" that many new moms notice as their pregnancy progresses, and you might notice some other things in between. Your skin might begin to show more varicose veins, can change in tone and become slightly uneven, and you might even notice breakouts or become more prone to acne -- Even if you haven't had it since puberty. These things are nothing to be ashamed of and are all part of the natural process and we're here to reassure you that there are products out there intended for use by you. Before we dive into how pregnancy affects your skin directly, let us first explain how we came up with the products on this list.
Ease of Use
Since acne is a common side effect of pregnancy, we sought formulas that weren't heavy and would not contribute to blocking pores. Blocked pores hold dirt and oil within them that can lead to breakouts and is commonly the first sign of acne. Instead, we found products that would be absorbed into the skin and contained all-natural ingredients that would help as they hydrate, without clogging pores in any way. This led us to a list of facial cleansers and creams, all of which have proven successful when it comes to women who are pregnant. Caring for a newborn is a lot of work. In fact, your skincare may be put on the back burner. However, with the products on our list, it doesn't have to. When compiling this list finding products that are easy to use was highly important to us. We wanted products that were easy to apply, meaning application took little to no time. In hopes of not causing your skin to break out, we included products that would not block your pores. Products that were lightweight and easily absorbed into the skin were a huge plus.
Ingredients
In making sure that the products were easy to use and comfortable on the skin, we paid close attention to the ingredients. With these products going directly on your skin, we stayed away from brands that included harmful chemicals in the formula. Products that were formulated with natural ingredients became top contenders, especially if their ingredients have been proven to be effective. Using products that are mostly or all-natural will help reduce the chances of your skin becoming irritated. While all of the products on our list aren't all-natural, they have been proven to be tremendously beneficial to skin health.
Most Important Criteria
(According to our experts opinion)
Experts Opinion
Editors Opinion
Users Opinion
By Default
Frequently Asked Questions
q:

Can these moisturizers and oils be used underneath makeup as a primer?

a:

All of them except The Ordinary (used for evening out skin tone) can be used underneath makeup. Depending on the base of your foundation or concealer, you might notice that some products are not compatible. It's a trial and error process to see what works but as long as you apply a light layer to start, there shouldn't be a problem.
q:

Can these be used after pregnancy as well?

a:

Yes, all of these products are perfectly safe for use after pregnancy in addition to using while pregnant. In fact, they're a great option for all women -- Not just those who are pregnant.
q:

How long should these oils be used for reducing the appearance of stretch marks?

a:

Ideally, applying daily until you begin to notice a reduction in appearance is the most common practice. Your skin will absorb these oils naturally so it's up to you how long you use them and how often. Stretch marks might not fully disappear but they should look a bit toned.
q:

Can these cleansers be used twice daily?

a:

Recommended use is once daily to keep from drying your skin out. Give it a week or so and if you still don't notice an improvement, speak to your doctor before increasing the usage to twice a week. You can also use a moisturizer or oil to hydrate your skin in between cleansing.
q:

How do I know which products to choose without knowing how my skin will respond?

a:

Everyone's skin chemistry is different which is why it can be challenging to find a product that works for you. It is a bit of trial and error, but we hope that we've included a descriptive enough summary to make your decision a bit easier.
q:

How many times a day can witch hazel be used?

a:

It does have the potential to cause irritation so we'd recommend using once a day. It's helpful when used at the end of the day to remove makeup and help prepare skin for your nighttime routine.