Common Marriage Problems Couples Face after Having a Baby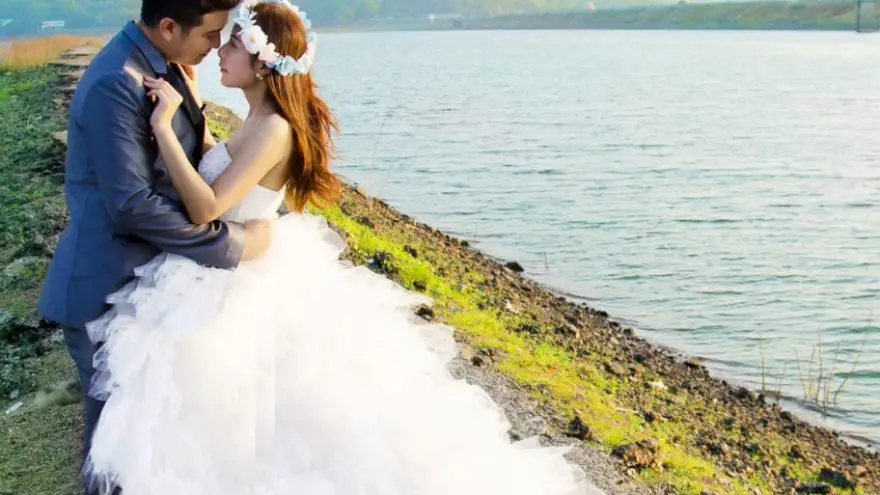 Intimacy is probably the number one problem that couples face after they have a child. The baby needs them every waking moment and parents aren't really prepared with their first child like they are when they have a few more children. Money gets tighter so some couples might feel strapped for cash if they don't have an emergency fund put away. This might put some more strain on their marriage. Some couples both work and feel they should both pitch in evenly with the care of the baby. Sometimes, that doesn't work so well if one spouse is working longer hours than the other spouse. One spouse might be a stay at home parent and when the other spouse gets home from work, they feel they need some space, however; the working spouse is tired from a long day so emotions can run high after couples have a child.
The fact is both couples are very exhausted the first few months after the arrival of a child. They have to get up quite frequently until their child is on a schedule and depending on the child, that could take awhile. Babies that are born weighing over 8 pounds, tend to sleep longer because they have more body fat to sustain them through long periods of sleep. Every so often, a baby is colicky and they are up all night and parents try everything, but sometimes nothing seems to work. This is very exhausting for parents who already have gone back to work and still are waking up constantly with a cranky baby.
If you both find yourselves falling apart and anxious with each other, find a family member and ask them to help out so you both can get some rest. Sometimes it's nice to be able to go out for a while and regroup and talk about your frustrations together. If you feel comfortable enough with grandma and grandpa keeping your child overnight, then stay home and catch up on some well-needed rest and create a bond of intimacy again that you might feel has begun to wan a bit since the birth of your child. Plan some of these outings regularly because all marriages and relationships require quite a bit of work. You have to remember that before you could come and go and watch your favorite sports and go to the gym when you wanted. Now things have changed. None of this is impossible, but you just have to plan differently.
Many gyms have daycares so you can usually bring in your child when they are around 6 weeks. Your husband and you could both plan some time to work out together, providing your doctor gives you the go ahead. Plan a nice walk together after work and take your child, nothing is better than fresh air for your baby. They will sleep much better if they get a bit of fresh air on a daily basis. You can also plan other outings with moms that have small children and stay at home so you don't feel overwhelmed by being in the house all day. This is hard on new mother's because their hormones are changing back so rapidly and they go through many emotions. Sometimes, your spouse feels the brunt of the emotions you are going through.
There are also some classes you can take for new parents and meet other parents and see if they are facing the same struggles as you are. A baby is a huge responsibility, and newborns are very unpredictable. All they do is cry, eat and sleep and really don't have a personality yet until that day comes when they give you and your spouse that fabulous smile that will light up your world and make everything ok again. It takes teamwork to make a good couple and love and understanding. These are the vows you took when you got married to love, honor and obey and be there in sickness and in health. These vows are sacred and a little child might cause a little bit of a rocky road but nothing as hard as ending your marriage. This is what you planned for together was a family and this is what you have to work towards, the love and bonding of a child with their parent's. Don't forget, many of your relatives and other family and friends were all excited when you were carrying this child so don't be afraid to take anyone up on their offer of help.  If you find you need a mother's helper a few hours a week, by all means, hire one so you can keep up on your work and your relationship with your spouse.
If you find you would rather hire a cleaning lady that helps with the laundry and other chores you find yourself falling behind on, hire a housekeeper. The main point is you are learning to be a good mother and you both are learning to understand each other as couples. There are many fun things you can do with your child as a couple and just by yourselves. Look online and find some fun things young families can do. Grab a camera and take a bunch of pictures, so you will always have wonderful memories of you and your spouse and you, your spouse and your child. Take a walk and get an ice cream cone or bike with a biking stroller on the back of your bike. Getting those endorphins up is a good way to alleviate depression. You feel like you accomplished something and created a routine.
Routines are very important in the lives of a family so they know what is expected. Somedays routines go out of the window but the important thing is to keep yourself busy and keep learning. Read a book if you feel like relaxing, surf the web and make something exciting for dinner. Take your spouse with you when you start going to the grocery store, the first few times after the baby is born. Parents need to gain confidence in themselves with this new feat of having a newborn and once they have mastered the challenge, they will feel a strong bond. Love and laughter are always important in a family.
Most Read