If you are going to read a parenting book then you totally want it to be worth your time. The book should be able to provide you with tools that are effective and ideas that you can use. It could leave you feeling better than you did before you read it, but not left feeling like the plan is too complex. Parenting books should be designed to make you feel good about what parenting style that you have and how to improve on that. This list does just that. It is a list of great parenting books that guide parents through every type of challenge they may experience. These books are some of the best on the market.
Our Top 3 Picks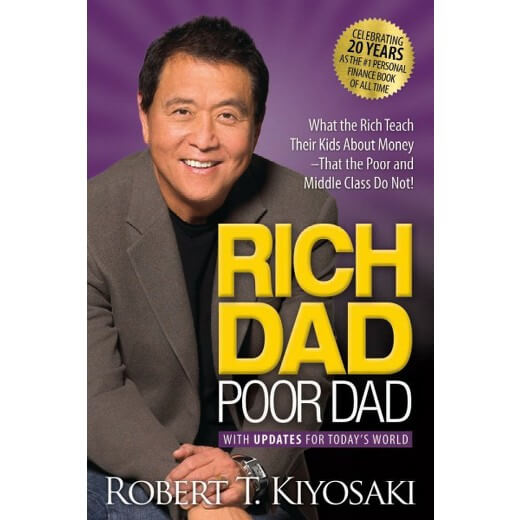 Rich Dad Poor Dad

Our rating
Financial Tips for Parents
Price:

See Here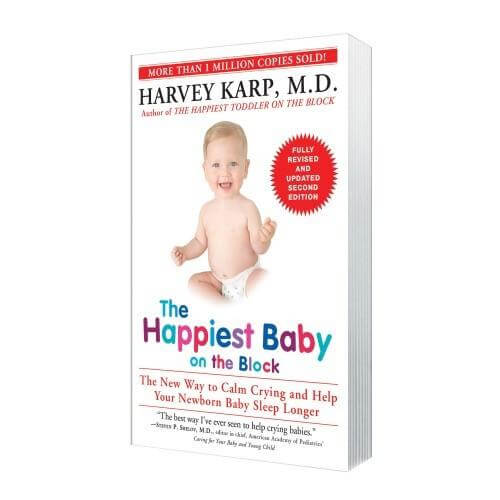 The Happiest Baby on the Block

Our rating
An Essential for New Parents
Price:

See Here
Teach Your Child to Read

Our rating
100 Easy Reading Lessons
Price:

See Here
The Best Parenting Books Reviewed
If I Have to Tell You One More Time…
The Happiest Baby on the Block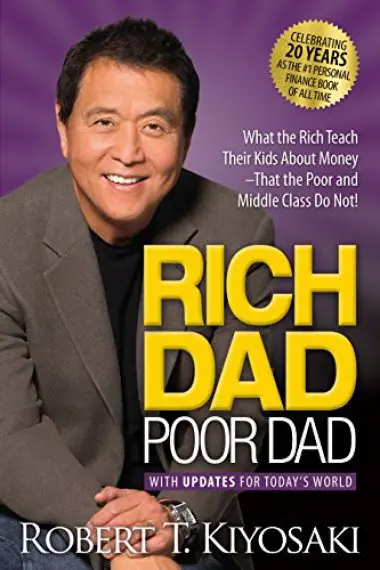 No-Drama Discipline: The Whole-Brain Way to Calm the Chaos and Nurture Your Child's Developing Mind
Parenting With Love And Logic
How to Talk So Kids Will Listen & Listen So Kids Will Talk
The 5 Love Languages of Children
Criteria Used in Evaluation of the Best Parenting Books
Books are a bit different than toys because the end user is you, the parent. Books are repositories of information, and you need this information to answer your questions about parenting and provide sources of verification so you have the comfort of feeling you are doing what is right for your child.
So, we can't really analyze safety because everyone's problems and questions are different. And the worst a book can do to you is give you a paper cut. And we are not here to judge the safety of the information found in these books. That is the job of the readers and critics.
We wanted to make sure everyone can read the books on our list, so we included books that people can pick up and read easily. We also made sure that there is a Kindle version of most of the books. Many people have eye problems, so we wanted to make sure people could read on Kindle where the print size is adjustable. There are diabetics and others out there with blurry vision, and sometimes bigger print helps. Or they may have dry eye or other conditions that obscure vision, we want that option for those readers.
We have chosen top-rated books from buyer sources and considered the ratings and the comments. We chose the highest ratings and the most comments as our guide. We tried to choose from a variety of topics from finances to how to take care of a baby to how to relate to teenagers. We also tried to choose proven researchers from the author pool. There is no shortage of parenting books out there, but our list can only be so long without getting confusing. So readers need to choose their topic from their largest need and just absorb the info. Read the information to your baby. They like to hear your voice and you learn something. It's called multitasking.
How books help kids 
All parents know that their babies will grow and develop. Most parents are interested in how this is accomplished. The best source you have may be your pediatrician or pediatric nurse, but you can easily supplement or reinforce this information by reading books. The effort parents put into reading books, taking advice, and then implementing it is what helps kids. All of the information you read as a parent about taking care of your kids relates back to how children develop as they grow. The whys and wherefores of child development will help you understand why your child is doing what she's doing, and then you can be a little more understanding when you talk to her.
Kids grow from birth up to adulthood in three different areas: cognitive, physical, and emotional. In all of these areas, they grow from being completely dependent on adults for their survival to becoming independent. There are stages they voyage through as they grow, and you are on that voyage with them. All children go through these stages, but some grow faster than others, and they may grow faster or slower in each area. Kids are individuals, and even if you know what stage they are in, there may be different advice from professionals based on your child's personality.
FAQ
Frequently Asked Questions
Q: Where can I find large-print books?
A: Amazon's version of large-print books is their Kindle device. There are some books on Amazon that are large print, but these are generally from third-party sellers, and you have to Google them to find them. If you don't want the Kindle, your best bet is your local library. See if they can borrow the book from another library if your local library doesn't have the book you are looking for.
Q: I want to raise my baby right so she has the best chance of success. But I don't have a great deal of time to read. How can I get the information without having to read it?
A: Your best option, in this case, would probably be to listen to an audible version of the book. Amazon Audible is a great resource. You can also add the audible version to your purchase of a Kindle book. Then when you hear something you want to remember, you can just highlight it in the book. It won't take as much time to find it later.
Q: How can I easily find specific information in parenting books?
A: Obviously, reading the book and taking notes is not helpful if you need the information fast, so start in the table of contents. Many tables of contents are extensive and you will easily find what you are looking for. Find the closest topic to your issue. Most non-fiction books also have an index. There, the words/topics are listed in alphabetical order. Once you find your topic, you may find it is divided into subtopics, so pick what is closest to your issue and go to that page in the book.
Q: There are so many different parenting theories, how do I know which is right?
A: Yes, it seems there are so many choices. There are two main styles of parenting, a permissive style, and the authoritative style. Permissive is more of a freedom-based style. The authoritarian style is more rigid, implementing rules that must be followed. The uninvolved style means you are less involved in your child's life. (Not recommended.) So choose one of the styles by either making your own decision, consulting with your partner, ask the community, or continue your research. Think about what kind of person you want your child to grow up to be.
Most experts agree that the authoritarian style produces the most successful kids. It's not as harsh at it sounds. It mainly means that parents set boundaries.
Q: My baby cries so much. What should I do?
A: First, check with your pediatrician and make sure it's not a physical problem. Then, try the five S's in "The Happiest Baby on the Block" as reviewed above in our list of the best parenting books. Try swaddling first.
Q: How do I know which book will answer my questions?
A: All of these best parenting books have excellent information. Choose the book that discusses your topic then check out the table of contents to see if it may meet your needs. Most of the books have the "Look Inside" feature on Amazon. Read it to see if it's got a narrative that speaks to you. Then the only thing you can do is read it. If it doesn't meet your needs, you will just have to discover another book. Use our page here as a guide.