When expecting a newborn, mothers from all around will give you advice on baby products. One of those products will be swaddling blankets. The idea of tightly wrapping your baby in a blanket doesn't exactly seem comfortable, but after many months closely wrapped up in your womb, babies are comforted by this technique. Most parents will tell you that when they used swaddles, their babies cried less, slept more, and were much happier overall.
The concept is really simple. A swaddle blanket is either a specially designed wrap or a lightweight oversized blanket that can be used with a special technique to wrap the baby in. The key to swaddling is to make sure that the baby is wrapped tightly enough that they can't wiggle out, but are safe.
Babies are generally swaddled from newborn to 3 to 4 months old. So, make sure that when creating your baby registry, you select a couple different kinds to see what works best for your newborn and also a couple of different sizes. They grow quickly and it is important to make sure that they fit properly to ensure the safest position is being used.
We research and reviewed all the swaddles available on the market. We reviewed what babies liked best and what parents had to say about how easy they were to use. These are the top swaddles based on our research and insight from reviews. The guesswork has been done, now just review and select.
Our Top 3 Picks
Aden+Anais Swaddles

Our rating
100% Cotton
Price:

See Here

HALO SleepSack Swaddle

Our rating
3-way Adjustable
Price:

See Here

Love To Dream Swaddle UP

Our rating
Dual Zipper
Price:

See Here

Our Picks of the Best Baby Swaddle Blankets in 2018
Aden By Aden + Anais for Target 4 pack
HALO SleepSack 100% Cotton
Love To Dream Swaddle Up Original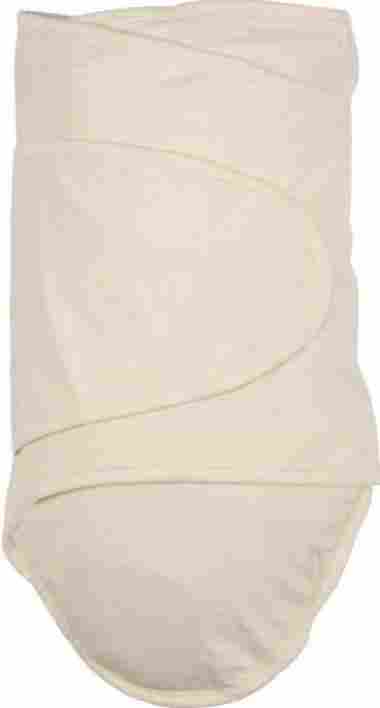 Hudson Baby Muslin, Foxes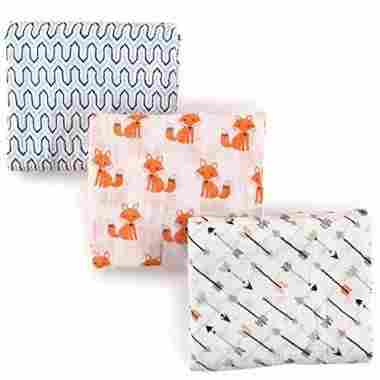 SwaddleMe Original 3 Pack
SwaddleMe PeaPods (NB), 2 pack
Kadut Kids™ Soft Midnight Magic Blue 3 Pack Muslin
Carter's Baby 2-Pack Cotton Sleepbag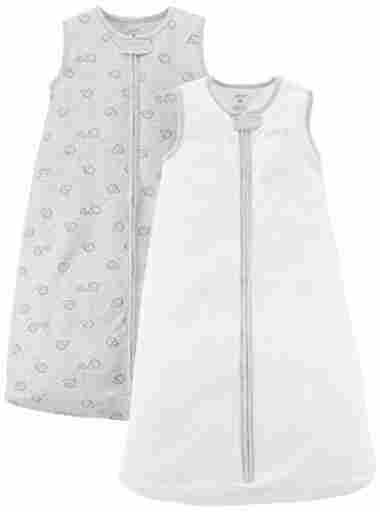 Criteria Used in Evaluation of the Best Baby Swaddle Blankets
Effective at Improving Sleep
In order for a baby to sleep comfortably, they need to feel secure and be warm. In the first couple of months, experts agree that the best way to do that is by swaddling baby in the breathable material. Though this list does include a variety of shapes and features, they are all made to fulfill those basic needs. If they didn't help baby sleep at night then they'd be more suitable for a list of baby pajamas than swaddlers.
At about the 4-month mark, the need to calm the startle reflex isn't as high a priority. That's why you'll notice that there are entries on this list that don't offer the kind of compression that helps with that. Instead, baby's primary need is to have their hands free for self-soothing and to be able to stay warm. Since developmentally they're near rolling over, anything with extra flaps of material could quickly become unsafe.
Simple Care Instructions
Parents don't need any additional tasks on their to-do lists. That's why the products on this list were chosen because they can be washed at home. Babies are messy and diaper blowouts are the norm especially that first couple of months.
During those days when baby's laundry is done so frequently, having a swaddler that needs special care would be incredibly impractical. These products are meant to be used every single night which means they will get dirty, quickly. So rest assured these all come with very reasonable cleaning instructions and are meant to be heavily used.
Ease of Use
We believe that the benefits of swaddling are worth the effort necessary to learn some basic techniques. Even so, we know that not everyone wants to use a newborn baby blanket for swaddling and would rather have the aid of fasteners. That's why this list was created to provide a variety of swaddlers. We know that any baby product that's hard to use will quickly be abandoned to the bottom of the dresser drawer.
So instead we set out to find newborn swaddlers that have the kind of features that a tired parent will appreciate during those middle-of-the-night diaper changes. We know that every moment of sleep is so precious that parents will do almost anything to avoid disturbing a sleeping baby. So those swaddlers with features that make diaper changes easier were highlighted. Overall, we want parents to find a swaddler on the list that makes it easier for both them and baby to rest well.
Safe for Baby
The top priority of baby products is that they are safe for use. In America, the industry is regulated and every item is tested to ensure that it meets minimum standards. These standards were designed to mimic use in a variety of ways and place products in circumstances that may cause a negative action.
These rigorous tests make it possible for parents to shop for items without having to research each item extensively. Each item on this list has met or exceeded those standards. They are safe to use by following the instructions and safe sleeping guidelines as determined by the American Academy of Pediatrics.
FAQs
Frequently Asked Questions
Q: How do I choose the best swaddle material?
A: We suggest that you consider the average temperature of your home and also read up on the different fabrics on this list.
Q: Can these swaddlers be used as blankets?
A: The ones without structure and closures can be.
Q: Do the fasteners on these lose strength?
A: That depends on the fastener. The hook-and-loop ones on this list should be in the "attached" position when washing so that the process doesn't weaken them.
Q: What is the best way to clean a swaddler?
A: Follow the care instructions on the label. All swaddlers on this list can be cared for in a home laundry room.
Q: If I swaddle, won't my baby be too warm?
A: No. Babies need help maintaining their temperature and a lightweight fabric swaddle is a perfect way to do so safely.
Q: How do I know if my baby is too old for swaddling?
A: The general guideline is that once baby can roll over they shouldn't be swaddled traditionally. That's a great time to transition to the sleeveless products in this list.