20 Super Unique Middle Names for Boys (+ Their Meanings!)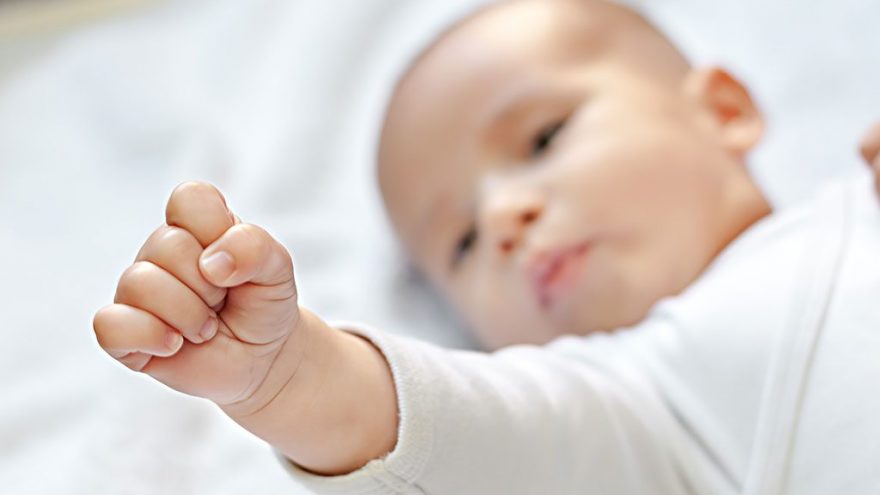 One of the many exciting decisions that you get to make when you are having a baby is picking a name! Your baby's name is a really big decision (no pressure) and for many parents is equal parts scary and exciting. The truth is, you will, of course, come up with the perfect name for your baby. You just need to get there. A lot of attention is given to a child's first name, but what about their middle name? That's an important one too. If you are in the process of selecting some good middle names for boys, we are rounding up some of our favorite names that are super unique and that make for a perfect middle name. 
These names aren't just unique, they have wonderful meanings as well. That combination makes these names so special. If you are in need of some inspiration, hopefully, this list will give you some great name ideas to consider for your new bundle of joy!  
Why Choose a Middle Name for Boys?
More parents are making the decision to not give their baby a middle name. While that is your choice and you have every right to do that if you want, there are a lot of great reasons to choose a middle name for your child! Here are some of our favorite reasons for giving a child a middle name: 
✓ Honor someone: A great purpose for a middle name is to honor a family member, friend, or even a beloved public figure. You could choose their actual name or select one that is similar that reminds you of that person. It is a great way to keep their memory alive and share their life with the child as they get older. You could also choose to give two middle names – one that is the person's actual name plus another one. The choice is yours! 
✓ To be unique: Simply put, you can get more creative with a middle name since it is less 'visible' than a first name! If you have a certain quirky name that you really love, but that you aren't sure fits as a first name, the middle name is the perfect place for it. If your child loves it, they could always choose to go by it as they get older! 
✓ Compliment the first name: No matter which name you choose, you want it to sound nice when saying the baby's full name. A lot of people choose a middle name based on how it sounds with the first name. For that reason, a lot of one-syllable middle names are popular that sound really nice after a longer first name. 
✓ For discipline: No, really! Think back to being a kid. If you got in trouble and your parents screamed your first and middle name, didn't you immediately recognize you were in serious trouble? Using a child's first and middle name can help distinguish the level of anger, and that can actually help teach a child which actions they really need to stay away from. If you just have a first name, that becomes a bit harder to do! 
What are Cute Boy Middle Names?
Okay, now for some inspiration! To start off with we are going to share our top picks for unique middle names for boys that are also cute. Which on this list is your favorite? 
1. Abel
Origin: Hebrew
Meaning: A breath. This is a unique boy name that is also a Biblical name, something that is important for many parents. If you are looking for a more unique Biblical name, Abel is a great one to consider. 
2. Briar
Origin: English
Meaning: Small tree. Briar is actually considered a gender-neutral name, so if you are looking for a name that is both unique and gender-neutral, this is a perfect option. If you also like names that are inspired by nature, Briar is a great choice! 
3. Cooper
Origin: English
Meaning: Barrel maker. We like this name because it has traditionally been more of a last name, but more people are choosing to select it as a first or a middle name. It is also fairly gender-neutral. A great unique option that is gaining some popularity but is still very unique!   
4. Earnest
Origin: English
Meaning: Truthful. This is a super cute and unique middle name for a boy. If you want a really positive-sounding name, you can't go wrong with Earnest! It has a traditional quality to it while still being modern and unique. 
5. Kai
Origin: Hawaiian
Meaning: Strong and unbreakable, or ocean. If you like the idea of a one-syllable middle name for boys, Kai is a great and unique option. We think it is a strong name while still being soft and cute and has a great meaning. 
6. Leif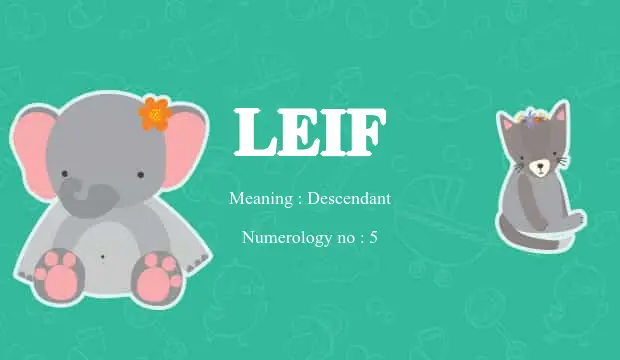 Origin: Scandanavian
Meaning: Heir. This is a really unique name that you do not see often but is another great one-syllable option to consider. It has a soft, nature-oriented focus while still being strong and unique. 
7. Leo
Origin: Italian
Meaning: Lion. This made our list of cute middle names but is certainly also a very strong name option to consider! Think strong, bold, and fierce, like a lion! It is a name with a strong origin that is still soft in terms of the name itself – it strikes a great balance and is perfect for a middle name. 
8. Ollie
Origin: English
Meaning: Elf army. This is an incredibly cute name that is just perfect for a middle name. In fact, we think Ollie is a great name for a baby, you might even call your baby by his middle name for a while until he gets a bit older! 
9. Rhett
Origin: English
Meaning: Advice. This is another unique one-syllable middle name for boys that we think is equal parts cute and cool! Plus, if you happen to love the fictional character Rhett Butler from Gone With the Wind, why not select his name for your child's middle name? The middle name is the perfect place to do so! 
10. Theo
Origin: Greek
Meaning: Divine gift. We couldn't think of a more perfect name meaning for a child than divine gift! This is a beautiful, unique name with a wonderful meaning. It is also a unique take on the more traditional name, Theodore. 
What are Some Cool Middle Names?
Looking for something that feels a little less 'cute' and a little more 'cool'? We got it covered! Here are some equally unique names that are just plain cool:
11. Atticus
Origin: Latin
Meaning: Of Attica. Atticus is a really cool middle name for boys and is a great option if you love literary characters, such as Atticus Finch from "To Kill a Mockingbird." 
12. Axel
Origin: Scandanavian
Meaning: My Father is Peace. We love that the meaning of this name is so peaceful, but let's face it, the name itself is just so cool! This is a really edgy, unique name that we love for a middle name. It is also close to the name Axl, who is of course the lead singer of Guns 'n' Roses, and what could be cooler than that? 
13. Beck
Origin: English
Meaning: From a brook. This is another short one-syllable name that has a nice, calming meaning but a cool outward sounding name. This is perfect if you want a "cool" name but appreciate a soft meaning. It is also a modern take on a more traditional name, Beckham. 
14. Bowie
Origin: Irish
Meaning: Yellow-haired. If you love music, you can't go wrong with selecting the middle name Bowie. This is a great, unique name that is also traditionally a last name but that more people are selecting as a first or middle name. 
15. Cade
Origin: English
Meaning: Sturdy. We love the sound of this name and think it's a great option for a unique, strong sounding name. It's one syllable and packs a punch! It is also a gender-neutral name, something to keep in mind if that is important to you. 
16. Dean
Origin: English
Meaning: From the Valley. Looking for an older name that is unique and cool? Dean is a great option! Perhaps given the connection to some Hollywood icons like Dean Cain or James Dean, the name has a modern feel with a deep history. 
17. Jax
Origin: Modern
Meaning: Son of Jack. Jack is an incredibly popular middle name for boys. If you like the name but want something more unique, why not go with the more modern name, Jax? This has become a popular way to turn more traditional names into more modern sounding names, and it is a great option for a middle name! This is a great option if you want to honor a family member but still want something unique. 
18. Memphis
Origin: Greek
Meaning: Established and beautiful. This is a great unique name that is gender-neutral and based on the name of a city! City names are gaining popularity while still being very unique. This is a great option for a middle name and a great way to honor a city you love. 
19. Xavier
Origin: Basque
Meaning: New house. We think that any name starting with the letter X is pretty cool and pretty unique, especially Xavier. There is something so strong about this name, we think it is a perfect middle name for any boy! 
20. Zane
Origin: American/Arabic
Meaning: God is Gracious. The name origin depends on the spelling – Zane is a more American spelling, whereas versions like Zayne, Zain, or Zayn are Arabic. Either way, the name is incredibly cool and has a wonderful meaning as well. We think this makes for a great middle name.
It is unique but also rising in popularity (in part thanks to singer Zayn Malik). Because there are so many variations it is easy to select one that is less common if you are still looking for something unique but want to retain the meaning of the name! 
Wrapping Up
Choosing a boys middle name for your child is incredibly exciting. But don't just stop once you've picked a first name! A middle name is still incredibly important and a chance to really select a unique name that you and your child will love and appreciate. Whether you select a name based on a family member or pick something totally unique, you are sure to end up with a name that is just right.
We hope this list of unique middle names for boys and their meanings have inspired you to select the perfect middle name for your baby boy! Which name on this list is your favorite? Let us know!