Benefits of Skiing for Kids
Parents that love to go skiing can start taking their preschoolers out on the slope by the age of four. Almost all ski resorts offer lessons for tots that are age four and up. If you like a ski lodge for a vacation, then bring the kids along. This is an excellent sport for kids but first, they have to learn how to safely ski and use their kids ski helmets.
Skiing can be dangerous if people aren't taught correctly. Teach them to always wear protective headgear and ski jackets when they begin to graduate from the bunny slope. If you decide to ski later in the season, there are some very good rates for families and children. The last day of skiing is usually when they let kids ski for free and if the slopes are getting wet because of the warmer sun, then adults usually ski free the last day of the season in some areas.
The Benefits of Skiing
Ski holidays are great for families to celebrate Christmas together as a group because group rates are offered and the rentals are very lovely in the mountains for large groups. Most cabins will sleep more than 10 and are kid-friendly as well. Check out the skis for kids packages and ski goggles. It's better to rent toddler skis because they grow out of them so quickly.
If you have a toddler who isn't ready to ski but you plan a family ski holiday, all ski resorts have daycares and kids usually can see the skiers coming down from the mountains from the window. The staff will keep toddlers very busy and take good care of your kids while you are skiing.
Skiing is important for kids because it helps their cardiovascular system and teaches them to balance and builds strong muscles. Winter months can be hard on everyone because many suffer from the seasonal affective disorder (SAD) from lack of sun. Skiing helps get kids outside to build their endorphins to help release and it's a fact that they have the same endorphins parents do as adults.
Skiing Builds Confidence
Kids learn a lot when they learn how to ski including movement. When a child can ski down the slope without falling, or are born naturals, this is a great way to build their confidence. This is how they learn how to gain courage when trying something as daring as downhill skiing.
Family Bonding
Families that teach their children how to ski and go on skiing holiday so they can enjoy in a lot of winter activities together build lasting memories and good bonding. This is something the whole family can look forward to and do together. There is nothing better than seeing your kids learn something new and become successful at this sport. This is something they will enjoy for life and as you look back in time, you will also have the opportunity to see how close your family has grown.
Skiing Improves Cognitive Skills and Agility
Kids with poor motor skills also lack in academic areas. Kids who have good motor skills show much higher academic progress. Kids who are too sedentary are not motivated individuals and are afraid to try new things. This also affects their studying and social interaction skills. Sedentary kids have low to moderate physical activity and struggle during the first years they are in school.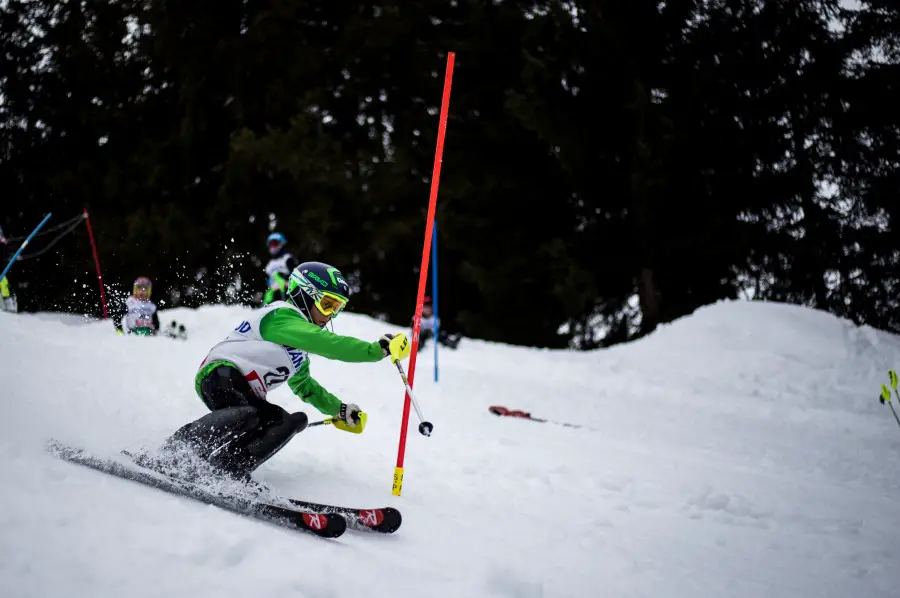 Researchers have said that exercise for kids are on a regular basis will improve their cognitive abilities and performance in school. This is why it's important to combine physical activity with learning in children. People that take their kids on skiing vacations learn to teach their kids about math.
This is done by having them learn how to figure out different angles that they are going to use on the slopes to keep them from falling. This also teaches them about speed and velocity. Kids that take skiing lessons are more likely to retain this information, long after the lessons are over.
Skiing Helps Kids Become Healthier as Adults
When kids are small, they learn how to walk and run on their own. They also learn how to play, but someone has to teach them these things. This is the same for exercise. When a family is athletic, their kids are more likely to become active in some kind of sport and remain active long into their adult years. If you teach your kids not to be afraid of being adventurous, they are more likely to want to learn how to ski and not be fearful of the sport.
Teaching kids how to ski is a good way to teach them how to be adventurous. Researchers have found that kids that exercise when they are young, are more likely to exercise for the rest of their life. Parents can choose any sport and teach their child how to learn it, but skiing is good because of the fresh air, the confidence they build in balance and coordination, and the probability of them being successful academically.
Make Time for a Skiing Trip
If you have a vacation day coming and need a mental health day, then check with your child's teacher and see if they are doing anything super important that day. If they are not, treat yourself and your child to a day of hookey and take them skiing. If you don't like letting your kids miss school, then take them skiing on the weekends.
Whenever you take your child on a ski trip, try to include things that are age-appropriate for them to learn as you two bond and hit the slopes. When kids learn as they go and are participating in moderate to vigorous activities, this is how they learn how to have a sense of adventure. A sense of adventure is just as important as a good imagination! This is what will help your child grow up into healthy and successful parents and adults!
If you want to go skiing and want to find somewhere close to your home, look online and you will find all the ski slopes in your area. There are many deals at certain times of the year. If your child is a beginner, have them take a few lessons and try the bunny hill because it's not so intimidating.
Conclusion
Once your child has that mastered, then let them try a larger hill and make sure they have protective headgear. If you have more than one child, pick a day for each of them and spend some quality time together and turn them onto skiing. All kids look forward to being number one for the day and it's a good way to get to know your kids and spend some quality time together. Happy Trails!
Most Read