If only we could bottle the energy of children, we would all be billionaires! This is a sentiment that almost every sometimes-exasperated parent thinks as they watch their little one take their 12th flying leap off the couch. Kids are literally full of energy. Children's bodies are much more efficient at manufacturing energy from the food that they eat. Their metabolism is significantly higher than the average adult and that translates directly into their energy levels. Children are also more likely to be exposed to high levels of sugar as well, whether from cookies at grandma and grandpa's or because of the chocolate bar they smuggled out of their Halloween candy and ate when you weren't looking. This can all equal up to a little one who is literally bouncing off the walls while we parents scramble to try to keep them from getting hurt!
Despite it being a bit frustrating for the adults in their lives, your child being energetic is actually a good thing…if properly channeled. Too much screen time and a sedentary lifestyle can have a huge negative impact on your little one's health. Sitting around all day can cause a variety of physical ailments from vein disorders, lower muscle tone, weaker brain function, and can even increase the risks of certain cancers! Emotionally, a lack of proper exercise can lead to behavioral problems, mood swings, and temper tantrums.
The Center for Disease Control recommends that everyone, not just children, engage in at least 150 minutes of moderate exercise every day to help stave off some of these medical concerns that can come with just sitting around too much. Childhood obesity is also a big concern with the number of kids that fall into this category nearly triple what it was in 1970. Children who are obese are 80 percent more likely to remain obese as adults!
In a perfect world, we would take our kids to the park every single day and let them run around and burn off energy to their heart's content. Sadly, this just isn't possible for everyone. Poor weather conditions, unsafe playground locations and equipment, and a lack of low-cost and free play programs across the country keep a lot of kids indoors or at home during much of the year. Purchasing gym and exercise equipment for your little one to use at home may seem like a lot of money to invest but what you are really investing in are your child's health and future. Providing them the tools to play safely whenever they want can help improve their health, reduce behavioral issues, and give them a more well-rounded lease on life.
We have gathered a selection of exercise and gym equipment from across the Internet, specifically designed to provide your child with a fun and safe play environment. Whether you need specialized equipment to help with physical therapy or just need a way for your kiddo to burn off energy during the winter months, we hope that one of our 10 Best Kids Gym & Exercise Equipment products will be the right fit for your family.
Jungle Gym Kingdom 18″ Trapeze
Gym Dandy Teeter-Totter Home Seesaw
Flybar Foam Maverick Pogo Stick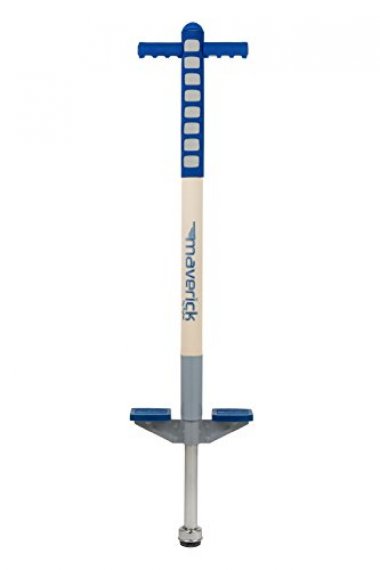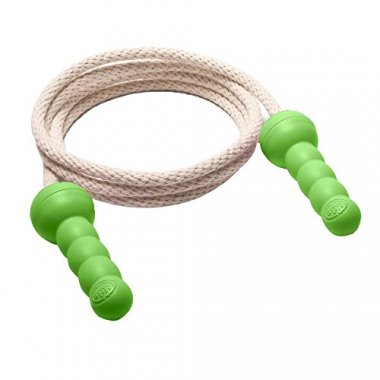 ETA hand2mind Plastic Scooter
Easy Outdoor Space Dome Climber
American Educational Products Cubes with Actions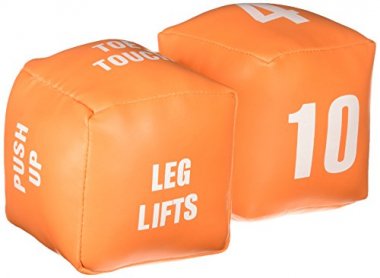 Nekdoodle Pool Float For Aqua Aerobics
ECR4Kids SoftZone Tumbling Mat
Fisher-Price Think & Learn Smart Cycle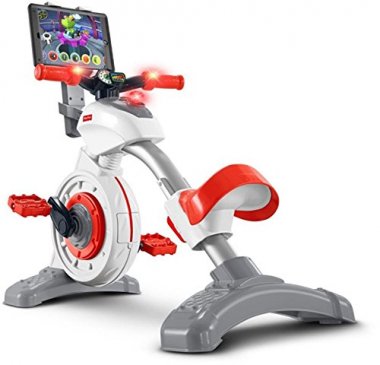 Criteria Used in Evaluation of the Best Kids' Gym and Exercise Equipment 
Kids already naturally have a lot of energy and a need to expend it, but today's technologically driven culture enforces easy, lazy habits. We are constantly inundated by media and easily accessed content. There's a whole world of movies, TV shows, and games for us to choose from without ever having to leave our couches. While compiling this list, we searched for products that will inspire your kids to get up and move and have fun doing it–so that they'll want to come back, time and again, for more.
There are three kinds of exercise your child should get throughout the week: aerobic, muscle-building, and bone strengthening. The Center for Disease Control's recommendation is that the majority of your child's 60 minutes of physical activity each day should be made up of aerobic work. Aerobic activity can be moderate or vigorous in intensity. (Toddlers clock in at needing about two hours of exercise per day.) You can gauge the level of your child's cardiovascular workout by how hard they're breathing. Moderate aerobic activities might include brisk walks whereas vigorous aerobic work involves pumping the heart rate up higher with activities such as running. Aerobic activity strengthens the heart and improves the body's ability to deliver oxygen to its cells. Your child should strive for roughly three days a week of vigorous aerobic activity, three days of muscle-strengthening (such as gymnastics or playing on the jungle gym), and three days of bone-strengthening exercises (jumping rope and running, for example). If you've been doing the math alongside all of the information, you've probably already guessed that there is a necessary crossover between types of exercise. Some activities, such as running, are both aerobic and bone-strengthening.
Physically active kids see a multitude of health benefits. Strong muscles and bones, decreased risks of injury and illness, increased mood, higher energy levels, and an ability to focus are among the known rewards for an active lifestyle. It stimulates your brain and leads to better memory and quicker learning. Exercise increases blood flow to the brain, and a protein called BDNF (brain-derived neurotrophic factor) helps to create new neurons while repairing and protecting old ones. A kick of endorphins produced by moderate to heavy physical activity may help some in battling depression and anxiety. A small study published in Science Advances also suggests that exercise helps slow down the aging process on a cellular level for humans.
Even knowing all that, we understand that it can feel overwhelming to come up with an hour's worth of physical activities each day–and especially exhausting to play alongside our little ones for that long. As such, we've tried to offer an assortment of equipment that children can use unsupervised and alone, as well as plenty of options that require a partner, giving you the chance to play and bond together.
We considered safety, ease of assembly and storage, and versatility in the many items available. We believe that you shouldn't need a giant yard or a gym membership to be able to be up and moving with your family. (Nor should you need an engineering degree to put your children's toys together.) The equipment offered here should span a broad range of ages to give options for all family members and be fun and safe above all else. With so many options available to you and your loved ones: get moving!
FAQ
Frequently Asked Questions
Q: How much exercise does my child need?
A: Doctors recommend roughly 90 or more minutes per day for toddlers, two hours or more for pre-schoolers, and an hour or more for school-aged children. This can be broken up into shorter spurts throughout the day, but aiming for longer sessions helps build endurance.
Q: Is the Liberty Imports Sports Boxing set for older kids too?
A: The Liberty Sports Boxing set is really only meant for younger children. Older children have more force behind their hooks and jabs, and the kit is meant to hold up under the assault of kids aged 3 to 6.
Q: Does the Easy Outdoor Space Dome Climber really hold up to 1,000 pounds?
A: Yes. Customers report it holding greater weight than that, but the manufacturer ensures that it will hold at least 1,000 pounds safely. It is meant for kids aged 3 to 10, but reviewers cited being able to use it alongside their children without a problem.
Q: Will the Flybar Foam Maverick Pogo Stick work outside on the grass?
A: Nope. The stick's tip will get stuck in the grass if it is even just reasonably soft. Flybar sells replacement tips but the shipping isn't cheap, and it's probably not super-safe for your child to be bouncing on a surface that isn't even and solid. Stick to hard, flat ground.
Q: Can the Betheaces Hover Soccer Ball Set be used outdoors?
A: Yes! Any firm, flat surface is fine. Concrete, tile, hardwood floor, and low-pile carpet are all suitable.
Q: What's the difference between the Gym Dandy TT-210 Model Teeter-Totter and the Gym Dandy Deluxe Teeter-Totter Model TT-320?
A: The products have a lot of the same features but the TT-320 is slightly more sophisticated. It holds 400 pounds, whereas the TT-210 only holds 300 pounds, for starters. And the TT-320 uses a pendulum technology to make the swinging momentum a little more seamless, while also featuring a safety lock to help ensure that your children cannot use it without supervision. Additionally, there are holes in the feet of the seesaw to allow you to secure it into the floor if you choose.