Is shopping for your five-year-old girl turning out to be more of a struggle than you thought? Are the cluttered pink toy aisles of your closest retail store overwhelming for you? Don't worry we're here to help. We have created a list of the ten best gifts for 5-year-old girls to make your next gift giving the experience a positive one. With your child no longer being a tot they are constantly looking for ways to express themselves. Toys that stimulate your child's imagination as well as their development are highly important. Luckily for you, every single toy on our list does exactly that. Browse through our list and shop til you drop!
Our Top 3 Picks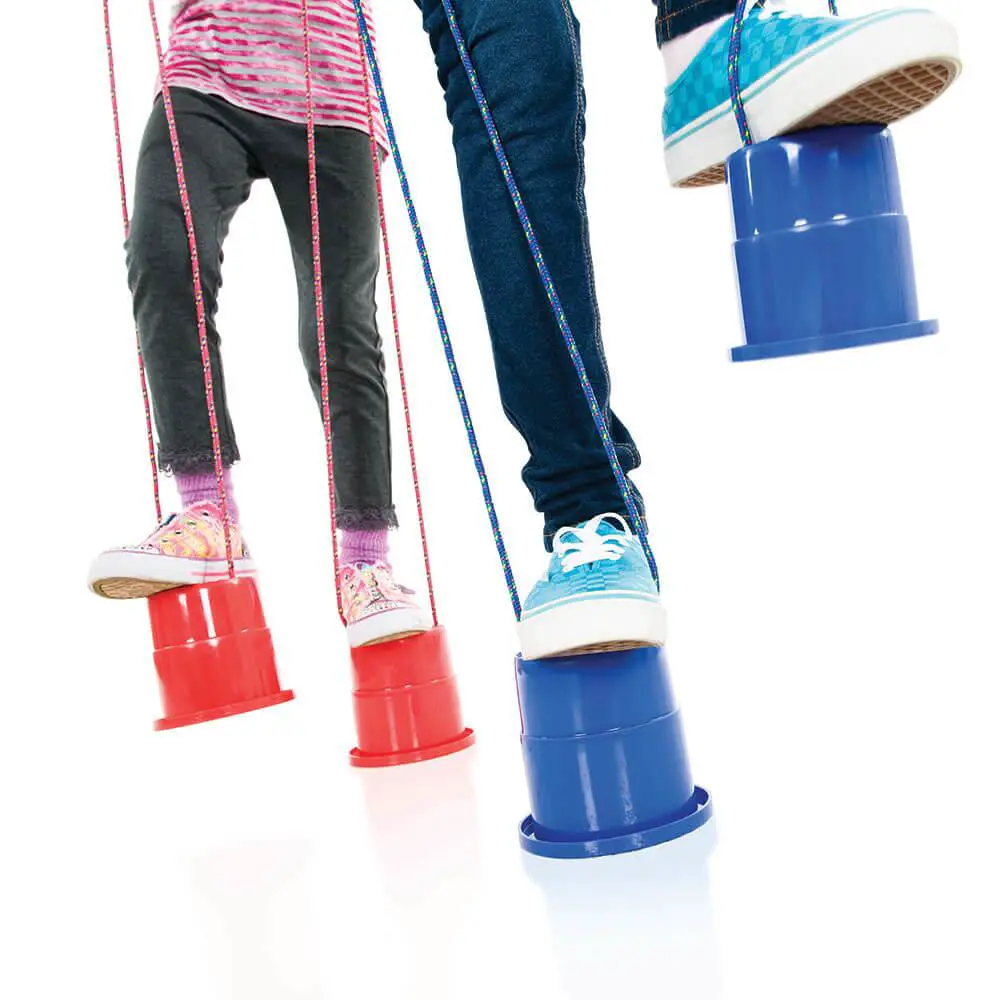 Stepper

Our rating
Improves Coordination
Price:

See Here
Perler Beads Bucket

Our rating
5,500 Beads
Price:

See Here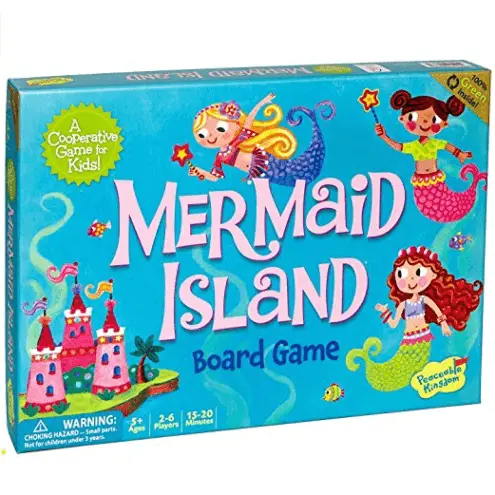 Mermaid Island Game

Our rating
For 2 to 6 players
Price:

See Here
Our Picks Of The Best Toys & Gift Ideas for 5 Year Old Girls
Criteria Used in Evaluating The Best Toys & Gifts for 5 Year Old Girls
Choosing a toy or gift for a 5 year old girl in 2019 is similar to choosing their clothing, meals, and other needs in their lives. You have to take in consideration their developmental needs, interests and even other factors such as safety. The following criteria details what to look for in toys.
Does The Toy Stimulate Creativity and The Imagination?
Five-year-old girls have entered a stage of development for their creativity and imagination. This is the age where the skill of problem-solving starts to develop and the best way for them to solve their problems is by using their creativity and imagination because it can help ignite a passion for learning. Creativity and imagination help to foster mental skills such as thinking, predicting, imagining, and creating, which are needed in learning and problem-solving. Since 5-year-old girls are in the preschool range, it's even more imperative that the toy stimulates their creativity and imagination because once they enter formal schooling, the creativity and imagination can start to decline due to the development of conformity social skills.
Does The Toy Encourage Social Development and Interaction?
Five-year-old girls start to develop language skills that include clearly pronounced words, speaking complex sentences, and a good vocabulary that continues to grow. This is also the developmental period where 5-year-old girls are ready to start initiating and holding conversations. Therefore, toys that not only help develop a 5-year-old girl's language skills but also help to foster relationships by way of communication is imperative when choosing a toy. Even better are toys that focus on storytelling because this is the age where creating and telling their own stories becomes a commonplace feature and allows the child to not only express themselves but to connect with others in a fun and entertaining way.
Does The Toy Encourage Physical Activity and Bodily Coordination Plus Control?
Five year old girls are at a very active stage in their lives where every location in and outside the home is a natural jungle gym to them. Not only do they want to touch everything, but they want to use objects with their hands and take objects on the go with them. Toys that incorporate physical activity, enhance motor skills and teach bodily coordination plus control are a plus for this particular age, which is super-curious of every environment they enter. Toys with physical activity and the enhancement of bodily coordination plus control help encourage their confidence and self-esteem due to the refinement of their physical skills. It can also teach them how to properly handle objects without damaging or breaking.
Does The Toy Help Enhance Curiosity and Expand Knowledge?
Five year old girls are absolutely curious about everything around them. This is the age where the non-stop "Why?" becomes a multiple-times-a-day question. Toys that satisfy the curiosity desire and expand important knowledge about the world at large help develop the child's learning skills such as simple investigations, information relay, and even knowing how to ask a question. This is also the time where 5 year old girls are starting to understand basic concepts such as time, basic math such as grouping, and basic grammar such as nouns.
Does The Toy Allow Minimum Adult Supervision and Maximum Safety?
Five year old girls are more than ready to assert their independence and know-how. This is the age where they distance themselves from babies and toddlers and want to be treated with the similar respect they see older children and adults have. Independence is critical to the emotional development of a 5-year-old girl because it can foster a healthy identity, teaching her that she can do anything and therefore, boost her confidence and self-esteem. Of course, independent toys require safety and not only do safe toys keep your 5 year old girl safe from potential hazards such as choking, they can also protect her development as well. Toys that are nontoxic, lead-free, washable (or can at least be disinfected), and flame-retardant/resistant (toys with fabric) can be the best gift for a 5 year old girl's growth.
5 Year Old Girls, Their Development, and Their Toys
The cognitive development of 5-year-old girls is characterized by investigative learning skills that are largely based on trial and error. This is magnified through playtime activities, especially toys that allow for their curiosity to flourish. This is one of the necessary stepping stones to the development of counterfactual reasoning whereby children will be able to find answers to their what-if questions. It is through trial-and-error methods that they learn which solutions work best for a particular situation.
While 5-year-old girls may already interact with others who may have different opinions or ideas, they may not necessarily understand yet the need for an objective understanding of these differences. For them, compromising on their own beliefs and opinions to accommodate the opinions of others is generally not them. It is, therefore, crucial to choose toys that will help your 5 years old establish her own ideas while allowing opportunities for learning that other people may have an entirely different opinion of a particular situation. This becomes the foundation for cooperative play later in their childhood.
The fine motor skills of 5-year-old girls continue to develop and, as such, toys that require and encourage dexterity and control over smaller groups of muscles are crucial. Arts and craft toys, as well as play dough toys, make excellent choices. Role-playing and imaginative play are still pretty much at the core of their playtime activities. Their bodies are also still rapidly growing and, as such, it is very important to encourage increased physical activity.
In terms of language and communication, 5-year-old girls already begin to expand their vocabulary, especially upon school entry. They may also show interest in writing as well as in talking especially when done in a make-believe manner. Toys that are relevant in this aspect include writing toys as well as playthings that allow them to develop and hone their language and communication skills. This can become an important stepping stone for them to enhance their social relationships while at the same time boosting their self-confidence.
Toys will remain important tools for children. It is with such optimism that our list of the 20 best toys for 5-year-old girls provided you with a much clearer understanding of which gifts you can give to these precious kids.
How We Chose The Most Popular Products
Determining what gifts to give 5 year old girls is quite challenging especially if you simply don't have the time to go through all the different toys in the market today. We understand this predicament and as such we performed an exhaustive research into the 20 best toys for 5 year old girls.
We took into consideration the developmental appropriateness of the toys, their design quality, the safety of the materials used, and the overall credibility of the toy maker. Lastly, we also had to consider every feedback and review by parents and other consumers to come up with a more holistic understanding of the overall value of the toy.
FAQs
Frequently Asked Questions
Q: Why should I buy toys for 5 year old girls?
A: While toys should never replace the play of human interaction (parent and child, child and siblings, child and classmates, etc.), toys can still be a great option for a child. A smart reason for you to buy toys for 5 year old girls is to help with their development; toys can help supplement a child's development and learning. This is the age at which children learn very fast and are very impressionable, so acquiring a toy that influences, encourages, and enhances the positive development of a 5 year old girl is quite critical.
Q: What is the best toy for 5 year old girls?
A: That is a question with an answer that has an endless supply of variables. What is the 5 year old girl's personal tastes, interests, or hobbies? What excites her? Gets her to talking and moving? Are there certain colors, shapes, or even textures that she might be more attracted to in a toy? While the questions can be endless, there are a some guidelines all can follow:
Does the child smile or frown at the toy?
Interest
Does the toy capture the attention and hold on to it?
Development
Is the toy applicable to the development of the skills, abilities, and talents?
Safety
Does the toy provide little to no hazards?
Following these basic guidelines can allow one to make a smart toy purchase for a 5 year old girl.
Q: Does the toy need to be for 5 year old girls only?
A: In general, no. Once again, depending on interests, hobbies, capabilities and even personal taste, a 5 year old girl is more than welcome to play with toys that might be deemed too young or much older for her. However, toys specifically for 5 year old girls are usually the best choice because much research and development has been used to create a toy that will cater to a 5 year old girl's needs. A toy for an younger age group might hinder the development of a 5 year old girl. A toy for an older age group might be too complex and possibly not age-appropriate for a 5 year old girl.
Q: Where can I purchase toys for 5 year old girls?
A: Virtually anyplace that sells toys also sells toy for 5 year old girls. Here are some popular places to choose from:
Wal-Mart
Best Buy
Amazon
Fat Brain Toys
Learning Express
These are not the only options. Take the time to discover local toy shops, indie toy brands, and even high-end toy stores as well. Of course, where you choose to purchase toys for 5 year old girls depends on other variables such as location, budget, and availability.
Q: How can I discover even more toys for 5 year old girls?
A: If you desire more than what the top 20 list had to offer, there are a few options you can take. You can start with the top 20 list itself: Click on a link of a toy that interests you from the list and when you arrive at the Amazon page for the toy, scroll down to the "Customers Who Viewed This Item Also Viewed" OR "Customers Who Bought This Brand Also Shopped For" lists. Those two lists can give you a great starting point in discovering other great toys for a 5-year-old girl.
Also, the "Frequently Bought Together" section on an Amazon product page can help too.
Another option is to speak with others, specifically parents, who have 5-year-old girls. Teachers (especially art and science teachers), babysitters, and even after-school program supervisors could possibly help in choosing some great toys for a 5-year-old girl.
Q: Which popular toys are good for traveling with my 5-year-old? Which are great for places we must do a lot of waiting from time to time like doctor's offices?
A: The VTech Tablet, Light-Up Tracing Pad, Shopkins Set, and IQ Challenge Set are all good toys for travel and waiting. They have very few parts and they can be enjoyed while sitting still with no interference to others nearby.
Q: Which toys are best for kids to play within a group and which are best for them to play with by themselves?
A: For group play, try the Beads Activity Bucket, Mermaid Board Game, Brain Flakes Discs, Princess Play Hut, Shopkins Café, Cupcake Party Game, and the Wooden Stamp Set.
These toys can all accommodate more than one child doing the activity and would be enjoyed better with a friend or two.
For kids to play alone, the IQ Challenge Set, Light Up Tracing Pad, Fairy Garden Craft Kit, Butterfly Necklaces, and the Beads Activity Bucket make wonderful activities.
Q: For teachers, which toys would make good science or art activities for the whole class to do?
A: For groups at school the Butterfly Necklaces, Beads Activity Bucket, and the Stepper would be great activities to keep small minds thinking and actively participating. More than one toy set would need to be purchased to supply the needed amount of materials for various class sizes.
Other Age Ranges
1 Years Old
2 Years Old
4 Years Old
5 Years Old
6 Years Old
7 Years Old
8 Years Old
9 Years Old
10 Years Old
11 Years Old
12 Years Old
13 Years Old