The Benefits of Electric Scooters for Kids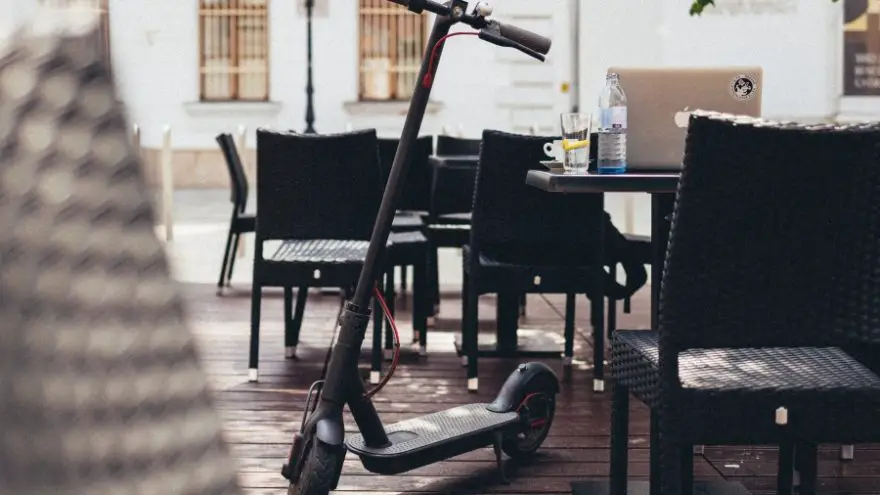 Your child is growing up and getting past the toddler stage and has learned how to ride a tricycle and a bicycle. Now they ask you for an electric scooter. Parents always want their children to have more than they did as each generation grows into adults and have their own children. You are probably fretting about the age of technology when it comes to electric toys for your kids. There is nothing to worry about except making sure that you feel your child is ready for an electric scooter. There are many pluses for children to be able to drive their new scooter in your neighborhood. There are also many safety issues you might want to discuss with your child first. In addition, if you are worried about cost, parents can always check out eBay, Craigslist and Buy, Sell and Trade on Facebook, in your community to see if they can find a good used electric scooter.
When children go to preschool and are between the ages of 5 to 10 years old, they don't have to keep studying constantly. This is the age where they like to find something new to take up some of their time. This is when they start school, learn how to read, and when they tire of that, they want something to do so they can chill out. Some start to play video games because this is a whole new world where they are the boss on a tiny monitor. This is why kids become addicted to playing video games. Parents start becoming frustrated, but there is something else that might solve the gaming problem and this is the electric scooter.
Kids Scooter
All children love scooters because they are fun to ride. They can push the scooter to gain some speed and they don't have to walk or run.  A scooter doesn't hurt their legs and if you explain to them that they don't have to walk or run anymore, they can go riding around now and check out the sights. Parents don't have to worry because kids scooters because they have a set speed and when the scooter goes to fast, the scooter will shake and your child will start feeling scared so they will start slowing down. Sounds like this could be fun, and maybe parents are still worrying, however; this is where you have to teach your children about the safety gear that goes with riding a scooter, so they stay safe.
Benefits
Scooters keep children moving and they see new things in a different light and they don't have to run to see new things. If their parents set boundaries, they may be able to go a little further. Maybe your child doesn't like running but they can always try a kick scooter because it's similar to running. Kids get better exercise by using scooters and they also have better circulation. They get to explore different places to help broaden their horizons and this keeps them away from the fantasy world of games. Scooters are a different kind of sport and they aren't bored for too long whether they ride an electric scooter or a kick scooter.
Types of Scooters
The market has different kinds of scooters for kids and some are for smaller kids and some are for both teens and kids that are younger. There are scooters that are made for adults but that is something adults can check out if they are interested.
There is something called the tri-wheel kick scooter, two-wheel kick scooter, electric scooter and scooters that are made to be street legal. The tri-wheel scooter is made for smaller kids between the ages of 4 to 6 years old. Kids by this age are usually able to control their balance. These scooters can be easily ridden because they have three wheels to help support children with their balance. The next one is the two-wheel scooter which is for kids who can control their balance just like they would riding an electric scooter. Electric scooters need batteries to run and also have an engine underneath the deck where the feet are placed.
When you decide to purchase an electric scooter for your child, this is no different than buying yourself a new car. The good thing is that scooters are less costly than a car and easier to fix.
5 Best Scooters for Kids
Electric scooters for kids are a hit in 2019. The best scooters are the Razor E100, Razor Ground Force Drifter, and many other brands that get your child where they wanna go. When you purchase a Razor scooter for your child, they will be right in style with the rest of the electric scooter riders in your area.
The Razor E100 Scooter is one of the greatest scooters on the market because it's simple and worth for the money. This scooter comes in six different colors so your child can choose their favorite one. The scooter runs on two batteries that you can recharge. The scooter can reach ten miles per hour and that is a perfect speed limit for children. This is not too fast for your child to hurt themselves, and yet still good enough for them to be happy while you watch their face smile with excitement. When the scooter is fully charged, this scooter will run for about forty minutes. Once the battery is dying, just roll it back to the charger.
The scooter also has a rear brake that is operated by hand and a twist grip accelerator so that the scooter is easier for children to control. The tire in the front is larger so kids can easily jump curbs, garbage and other things in their path. The scooter also has a kickstand so the scooter stands up when your child isn't using it. This also stores well in any garage. The quality of this scooter is considered great, and at an affordable price to make it one of the most quality scooters on the market.
Pulse Performance Scooter
This scooter is made for kids that are eight years old and above. This is an alternative to the Razor. This scooter comes in many different colors for your kids to choose from. This scooter is not as fast as the previous one but the motor is 80 watts and goes at least 8 miles per hour. This is great if your child is reckless sometimes. This scooter does not need as much energy to go 8 miles per hour, however; this does run longer and goes for 50 minutes without stopping. There is another difference as well between this scooter and the razor and this is the location of the brakes. The brake is on the back instead of being a hand operated brake which kids really like.
Razor Junior
If you have a smaller child that wants to do the same thing as their older sibling, the Razor Lil'E stops when the button is released. Lil'E is great for kids aged three and up and also supports 48 pounds and comes in blue and pink. This little scooter has great features to ensure the safety of your little ones.
The go button throttle is built with the Razor technology. In layman's terms, this means that the scooter goes a little faster until the button is no longer held by the child. It tops out at 2 miles per hour so no one can become seriously injured because this scooter doesn't go fast enough.
The scooter has a larger deck for kids to balance easier, grips made of foam. Rear wheels that are dual, so this all combines into a super child-friendly, safe and fun ride for your child.
Maxtra E120
Parents looking for a scooter with a seat might want to look at the Maxtra E100. It's similar to the Razor Pocket Mod Miniature Euro but this one costs less than one hundred dollars. This scooter resembles a standard scooter, while the Euro model is designed after the scooters in Europe. This is a good choice for kids that are 13 and older.
The regular Maxtra Scooter is also appropriate for kids between the ages of 6-14. The E120 runs at fourteen miles per hour and has a weight restriction of 177 pounds, and is safe for the mentioned age groups. If your child is above 6ft and 200 pounds, then don't buy this model. This scooter runs for 60 minutes before it needs a recharge and is recommended for nicely paved roads and isn't good for any off-roading racing. This scooter is CE and RoHS certified.
Razor E325
This scooter is a step ahead of the Razor E100 Electric Scooter because it has more spunk. The engine has a rugged 300W electric motor that has extra energy. This scooter is a cool one because it goes up to fifteen miles per hour and it runs for 45 minutes at a time. This scooter is suggested for kids that are older and teenagers. It certainly is a great suggestion as an electric scooter for kids that are 10 years old and above.
The Razor E325 comes in black, white and silver and looks really neat. This scooter has the Razor logo so it's a quality scooter that pays attention to all details. This scooter has wider tires which makes it very cool and the ten-inch tires give a gentle and stable ride over potholes in the roads and sidewalks. The scooter has different accelerations for speed, hand grips for control and a kickstand to make this a great idea for an electric scooter.
Thoughts about Electric scooters
Kids that have electric scooters are bound to find many hours of fun and enjoyment. The best thing about this is your child is outdoors and hanging out with other kids. It's easier to operate than a bicycle and your child can reach their destination quickly. A good scooter will last a long time as long as your child takes care of it. Make sure your child wears a helmet and make sure there are no other risks to their bodies, especially their brain. Yearly there are an estimated 300,000 children that go to the hospital because they don't wear a helmet. Some are casualties so make sure your child's head is protected whether they mope about it or not.
Most Read