Top 6 Hiking Tips for Hiking with Children
These days it's really hard to keep your family on track as far as health is concerned. There are so many options when it comes to food — is it Organic, is it USDA approved, is it Non-GMO? For a family on a budget, this can be nerve-wracking, as well. Between Whole Foods and Trader Joe's, there are some sketchy but worthwhile options at the local grocery store, too. We won't even get into a kid's love for candy and Junk Food!
In addition, there's the competition for attention from media and devices. It's more of a struggle to keep kids healthy. Parents can only do so much in verbal encouragement and possibly enrolling them into the usual Soccer and Martial Arts activities.
This brings us to our topic: what can busy parents do to get more involved in the health of their kids? What are some of the activities that can be done as a whole family — that keeps the whole family happy and healthy — that are beyond individual hobbies and mere pat-on-the-back-trophy-winning-encouragement?
One of the tried-and-true ways that people have been doing for as long as we can remember, is hiking! Just walking. It doesn't have to be a hill; doesn't have to be strenuous, just anything that can get the heart rate up a little, preferably in nature. In our current sedentary culture, it's almost anachronistic, an effort that must be made; something our grandparents and great-grandparents took for granted.
Again, it doesn't matter if it's a simple walk along the track on your local park or practice field, or a two day trek on the local mountain range, we're going to introduce you to six hiking hacks that can get the whole family involved! But, specifically, we want to focus on the kids, because when it comes to motivation and the right gear, it is a bit different for kids than with adults.
Leave the Devices at Home
Now, if you truly do it right, you will go trekking to a place that has absolutely no WIFI signal. That being said, even if it's a local park with people doing yoga or working on their laptops, don't give in to the temptation to bring your phone "just in case". Leave it at home! Or, leave it in the car. One of the main factors of this activity, besides getting exercise, is enjoying nature and its surroundings. Try to notice the birds, their songs, their uniqueness and variety. There are trees and plants too. Talk to each other, get to know your kids, what they think and how they feel about whatever might come up!
Be Unconcerned About Time
Don't make plans that will take away from your quality hiking time. Take a leisurely stroll. This is an extension of the first point. Part of being unplugged, is that you have all the time in the world. You could literally watch the grass grow. For long hikes, a whole day can be spent exploring. The only thing that should be your concern is getting to your goal — the end of the trail or the summit of the peak.
Get the Right Gear
Part of the adventure is in being prepared. We've all heard about the benefits of layering to the point that it's become a no-brainer. Keep a cute, fuzzy warm hat (both parent and kids). Go with the thermal underwear and if needed, proper hiking socks with boots. Then there are some finer details that need to be considered. For instance, what kind of shoes should your kid wear? There's the discretion of the parent of what kind of foot support they think is needed. With the advent of barefoot technology, there's more to be addressed when it comes to greater optimization of physical health, even while engaging in healthy activities. The line of hiking backpacks for kids is endless, as well, and the possible subject of an entirely different blog.
The point is, make sure your gear is the right gear for your endeavor. Of course, if hiking with small children, you're not going to be setting out to conquer Everest. Sometimes all that is needed in terms of gear is a baby carrier and some snacks, or some waterproof boots and a waterproof coat. Use your discretion but plan ahead! The worst thing is to be caught out in the wilderness without a flashlight when it gets dark or starving for food when you're miles into the wilderness!
When to Take Breaks
It may seem like I'm contradicting myself about being unconcerned with time and having no goal, but frequent breaks are one of the keys to success. It may seem like kids have an infinite amount of energy, and trust me they do when a sugary snack has been consumed! But, it's your responsibility as the parent to gauge the rest periods and set a boundary for when water and food needs to be consumed. Think about how crucial food and breaks can be when on a road trip with kids, and you'll understand how important it is to maintain energy levels and avoid crankiness or over exertion. Everyone will be grateful and happy with no extreme crashes once the destination is reached if enough breaks are implemented and healthy snacks are consumed!
The Value of Leadership
In the beginning stages, someone needs to start the trek, hold the map and the compass, scout out the area, and probably go online to pick out a place for the adventure! Maybe mom or dad starts off the hike, but at some point it's a great idea to let the kids takeover a leadership role. Could be from eldest to youngest, let everyone get a turn and take some ownership in the family dynamic. Maybe you get lost for a while, but that's okay because there's nowhere to be for a while and you're getting quality time with the ones you love.
This will help the kids feel a lot more involved and give them a sense of having special duties. Let them take you wherever, and encourage them to use their imagination. Are there bears youre running from? Are you in the military and searching for a crashed plane? Or are you pirates searching for lost treasure? Make it fun and entertaining!
Having Fun on The Journey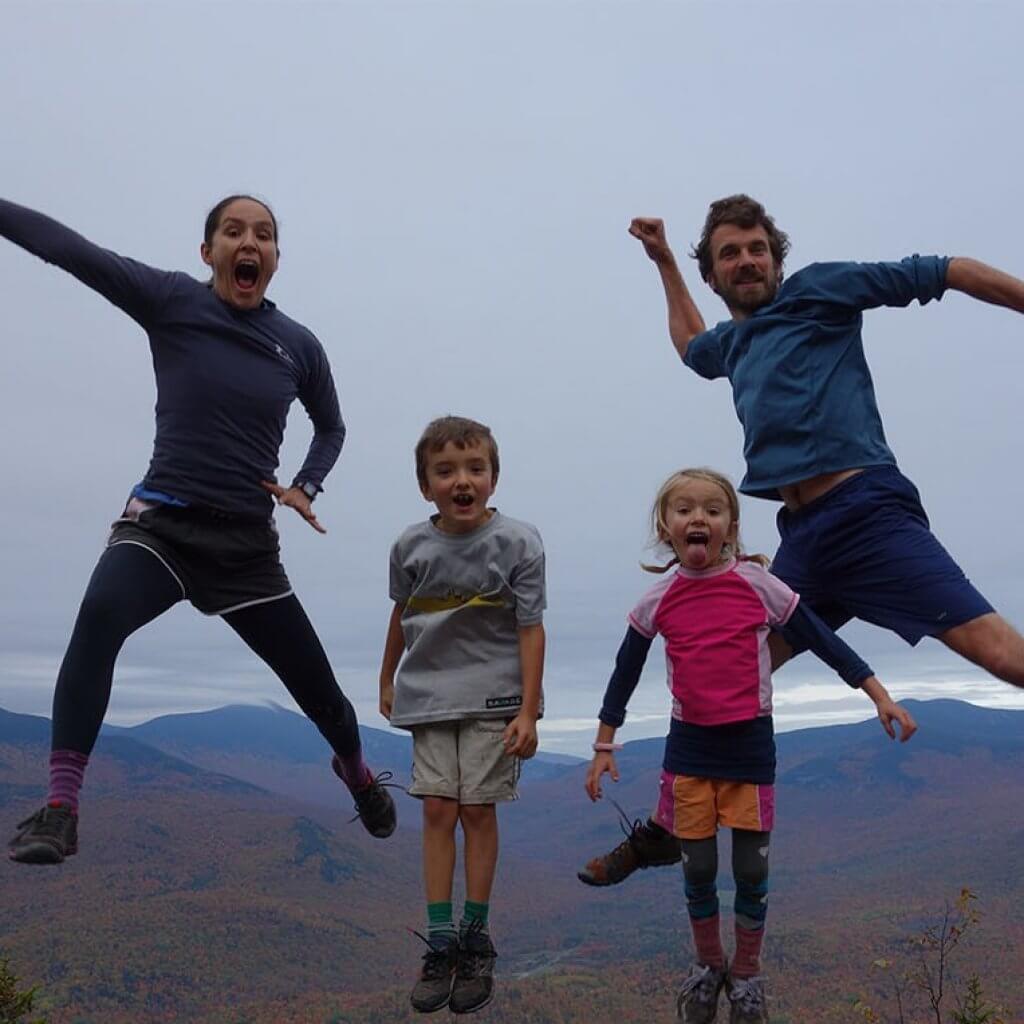 In the past we all had to make up games to keep us engaged. Maybe even from falling asleep! Well, it shouldn't be any different on a hike, like stated above. Earlier, we talked about observing wildlife, there can be preparation for that. Invest in a book on wildlife, birdwatching or plants and scout them out. Let your kids identify certain creatures or plants, just make sure they are safe.
Hiking is all about the journey. There is so much to be greatful for and a simple walk in nature can really show your kids a different aspect of life outside of the everyday hustle and bustle. This is a great opportunity to bond with your family and teach them valuable lessons. Just be sure to take into consideration our suggestions to make it a fun and engaging trip for everyone in the family!
Most Read