Bowling is a game that is mostly considered an American game, but the fact is that bowling did not start in America. It is a game that dates back to ancient Greece and Rome. These civilizations used the game as a sporting event. When it comes to America and bowlers, we host more than 3,000 bowling centers all over the country. One out of every four people in America bowl on a regular base or are in a league.
It is easy to see why bowling is one of the most-played sports among Americans. It is so easy to pick up. Everyone from children to older adults can engage in the game, plus it takes no formal training to be able to compete with others. Along with enjoyment, others find bowling to be a great sport and enjoy playing so much that they join teams and play on a league against others. It is a low-impact sport that everyone can enjoy.
Whether bowling is a hobby for you or something that you like to do as a family, it is a great sport for kids. It allows them to be able to enjoy a sport that does not involve a lot of gear and with some practice and some know how they can become pretty good at it.
Having kids who enjoy bowling is one thing; the other thing is finding the best gear for them. The only equipment really needed is a bowling ball and bowling shoes. It is important that both are just the right size for children. Bowling balls can be hard to find for kids, so we have done the research and created this list. Below are the best bowling balls for kids.
Our Top 3 Picks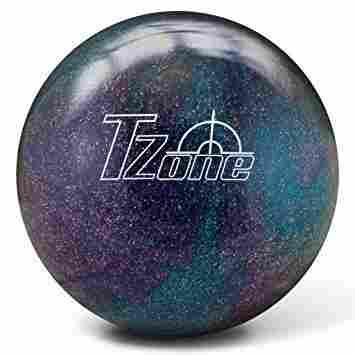 Brunswick Tzone

Our rating
Great Price
Price:

See Here

Pyramid Path Rising Pearl

Our rating
Best Choice for Beginners
Price:

See Here

Columbia 300 Nitrous

Our rating
Two-piece Nitrous Core
Price:

See Here

Bowling balls for beginners are almost always constructed of a plastic/polyester material. This ensures a ball that will easily skid and make a straight path for the pins on a lane. House balls at bowling alleys are made of this and so will most of the balls we feature here.
The Best Bowling Balls for Kids Reviewed in 2018
Brunswick Tzone Deep Space
Pyramid Path Rising Pearl
Brunswick Lizard Eye Glow Viz-a-Ball
Hammer Black Widow Gold, 16lbs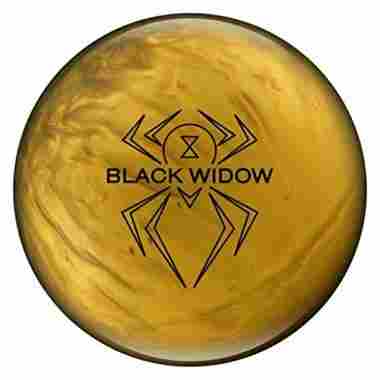 Ebonite Maxim, Cool Water
Brunswick T-Zone Patriot Blaze
Sportime UltraFoam Junior Bowling Ball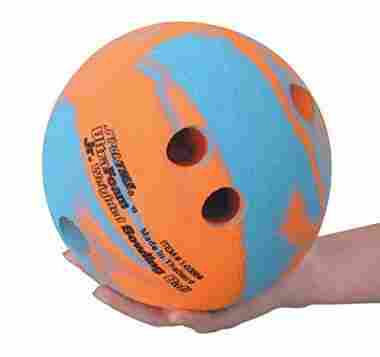 Criteria Used in Evaluation of the Best Bowling Balls on Our List
The Weight of Bowling Ball
All of the bowling balls we selected are available at weights just right for children and teens. Most of the choices come in a large selection of weights, so the proper equipment can be had in the chosen color scheme. Bowling balls in most bowling alleys are between 6 and 16 pounds, as are almost all of the featured balls here. The only ones that will not have a big selection of weights are the practice balls specifically intended for toddlers and first-timers to the sport. The weights for these are not as important as in a regular bowling ball. The beginner balls are very lightweight and are meant for the user to begin his or her appreciation of the sport. Beginner bowling balls are used to teach the child how to hold the ball with fingers in the holes, and then how to walk and release the ball to knock down the pins. It is the mechanics that are important with these balls that may not specify weight or give weight choices.
Appropriate Age
One of the most important concerns when purchasing a bowling ball for a child is which weight is the right weight. There are two general methods for choosing a ball for children based on their age or individual weight. The first method uses the age of the child to select the weight of the ball. The age and weight should be the same. For instance, if you need a bowling ball for a 7 year old kid, then get a ball that weighs 7 pounds and so forth. This is usually a great guide and one that is widely used. The other technique is to divide the weight of the child by 10 and choose a bowling ball that is the same as the answer. For example, if the child weighs 60 pounds, divide 60 by 10 to get the answer six. Thus, a 60-pound kid should use a ball that weighs six pounds. Both of these methods work well when choosing a ball, especially for beginners and those that are very young. It is always best to just try balls at the bowling alley first to see which your child can comfortably handle.
Materials
Because all of these balls are for recreational use or beginners, they are the most economical bowling balls available. They are mostly made of a polyester/plastic substance, which creates a ball that will have a very straight path down the lane. The plastic material allows the bowling ball to have less contact friction with the floor and therefore it slides better and in a straighter line. Once an individual's skill level increases, balls that will allow a hook throw can be purchased. Those upgraded bowling balls can be made of urethane or resin. However, to just start out with the sport, kids should use the plastic balls until they become more advanced with the movements and knowledge of bowling. The balls supplied in bowling alleys, known as house balls, are all made of plastic.
Designs and Color Patterns
Most of the balls featured have really exciting patterns that will entice kids to join in the fun of bowling. With color splashes, swirls, globe designs, and lizard eyeballs for decoration, these fashionable balls are just the equipment kids want to show off at the alley. New designs come out every day to satisfy an endless appetite for new and exciting bowling balls. Everyone wants to be the envy of the crowd, and with these bowling balls, your child can do that easily.
FAQs
Frequently Asked Questions
Q: What size (weight) ball should I buy for my child?
A: There are two general rules when selecting bowling balls for kids. One is to use their age for the weight of the ball. For example, a 7 year old child would use a 7-pound ball ideally. The other guideline is to measure each pound of the ball by every 10 pounds of the child. For example, a child that weighs 80 pounds would use an 8-pound ball (80/10 = 8).
Q: Bowling balls are not specific for boys or girls. Can a girl use any style of bowling ball?
A: Yes, girls use the same balls as boys. Just make sure that the weight of the ball is the proper amount for the child to be lifting and throwing.
Q: What should you use to clean bowling balls. Will certain soaps harm the lanes at the alleys?
A: Unless the bowling ball gets covered with something sticky or hard to get off, just wiping with a dry or slightly wet towel should clean it well. No soap should be necessary for just regular use.
Q: Are the holes already drilled into these bowling balls or do you have to get someone to do that for you when you get the bowling ball?
A: The finger holes are drilled to fit the user of the ball. The regular bowling balls do not come with pre-drilled finger holes. The two balls we feature as beginner bowling balls for toddlers and beginners do have the holes already drilled. These have several sizes in the ball to accommodate multiple size fingers. It is stated such for each product.
Q: If you purchase a bowling ball that has a design on it, will this design ever come off or wear off with extended use?
A: No. The patterns and designs on the bowling balls listed are embedded into the surface of the ball material. The outer layer protects the image for the life of the bowling ball.
Q: Can any of these bowling balls be used outdoors for kids to play with at a party or picnic?
A: Regular bowling balls cannot be used outside or on rough surfaces. These balls should only be used on a bowling alley lane. However, the practice balls that we feature as the beginner bowling balls are perfect for indoor or outdoor play. They are constructed of durable materials that can withstand the roughness of outside ground and floor surfaces.