10 Best Kids and Toddler Shoes Reviewed in 2019
last updated
Apr 08, 2019
The growth spurts are cute until you're on yet another trip to the store to size up on those tiny sneakers or boots. Somehow, little feet do not equate a long lifespan when it comes to shoes. Due to how quickly they're growing, some companies suggest checking every three to four months to ensure that your child is still wearing properly fitted footwear. If you have a little one burning through those rubber soles, you'll need to revisit new shoes often. For the active kiddos needing a good pair of boots or sneakers, check out some of our favorite footwear for kids and toddlers.
In a Hurry? The test winner after 42 hrs of research
Converse All Star Canvas Low Tops
Why is it better?
Rubber sole
Machine washable
Eleven different colors
Classic low top Chuck Taylor style
Lightweight and breathable
In a
Hurry? Editors choice:
Test Winner: Converse All Star Canvas Low Tops
52
Researched Sources
42
Hours Researching
15
Products Evaluated
Protection
Comfort
Durability
By Default
In depth review top 10
Converse All Star Canvas Low Tops
Stride Rite Soft Motion Kellen
French Toast Cole Oxford
Dream Pairs Mary Jane Rhinestone
Oakiwear Rubber Rain Easy-On
Ufatansy CPS Light up Wheels
Silver Lilly Animal Slippers
Hush Puppies Lexi Uniform Mary Jane
Adidas Samba Classic Leather
Northside Frosty Winter Boot
Table of contents
Criteria Used for Evaluation
Other Factors to Consider
Frequently Asked Questions
Sources
10 Best Kids & Toddler Shoes Reviewed
1

. Converse All Star Canvas Low Tops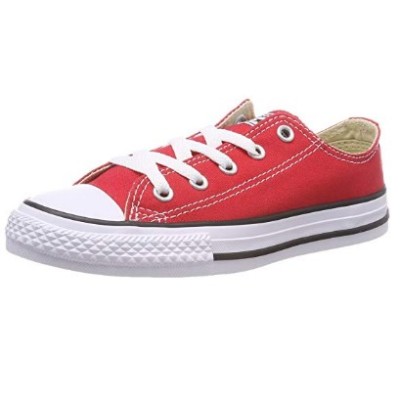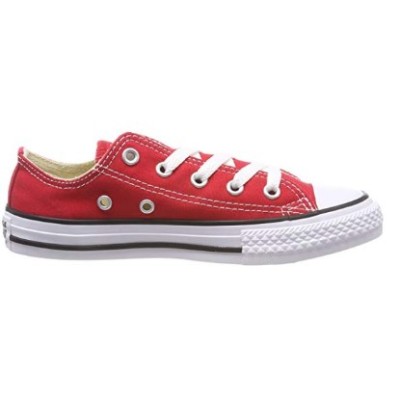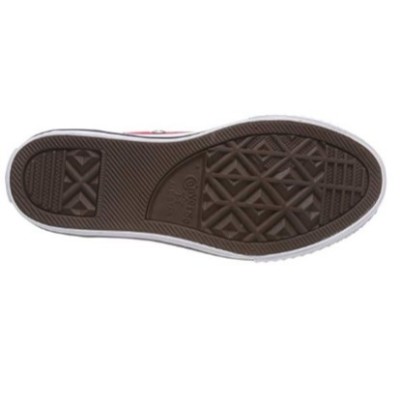 Rubber sole
Machine washable
Eleven different colors
Classic low top Chuck Taylor style
Lightweight and breathable
They run large, so read the other reviews to compare how much you want to size down
These little kicks are cool in a classic kind of way. Converse sneakers go with just about anything, and people of all ages still seem to enjoy them.
Read more
Protection
We know Chuck Taylor All Stars are a staple in many teens' and adults' closets--so why can't the little ones join in on the fun? These adorable low tops are a lace-up, lightweight sneaker. The rubber sole provides protection against the elements and any stray items on the floor that might result in crocodile tears once stepped on. The canvas is breathable, making these a good choice for little ones that are still highly attached to being barefoot.
Comfort
These shoes come in eleven different colors, from classic navy or red to a poppy pink. Kids love these kicks, from the way that they feel, to their sleek vintage look. They tend to run a little large, so make sure you size down accordingly, and they can be washed in cold water and machine dried on low heat to help break them in or remove future stains!
Durability
These shoes are supportive enough to keep kids' little toes safe outside, while also being breathable and lightweight. Plus, they look cool, and they come in bright colors that children will love!
2

. Stride Rite Soft Motion Kellen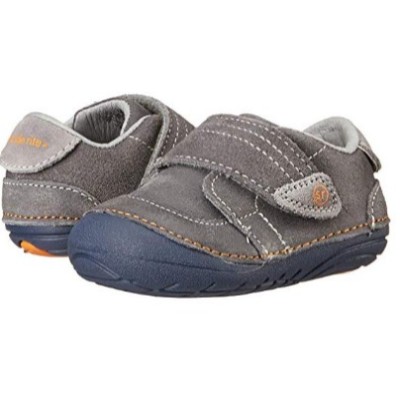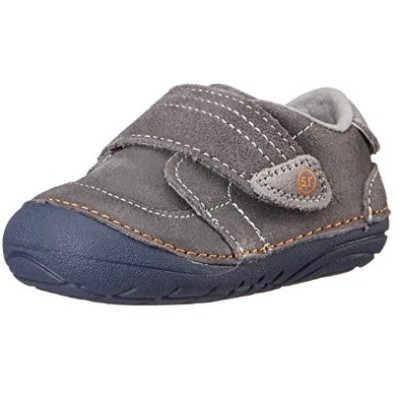 Features deep and flexible grooves to help your baby balance
Strong Velcro-style closure for quick and easy put-on/take-off
Available in wide and extra-wide sizes
The insole is made of memory foam for maximum comfort
The suede material may not stand up to wet conditions without ruining the fabric
The seams can fray easily over time, causing loose strings
Finding shoes for chubby, wide, or flat-footed babies can be extremely difficult and we love that these adorable shoes are available in wide sizes!
Read more
Protection
When your baby is still an infant, buying shoes is more about style and warmth than functionality. Once those little toes start walking, however, your little one will need much more support. The Stride Rite Soft Motion Kellen sneakers have been specifically designed to aid your new walker.
Comfort
These sneakers are made of a soft suede material that is gentle against your baby's skin. Deep grooves that flex as your child walks give your little one maximum traction without inhibiting their natural movement. About the same time your child starts to need proper shoes, they will start to stink up their shoes! Sweat, water, dirt, spilled food, potty accidents--all of these can leave your kiddo's kicks so smelly you may not even allow them in the house! Fortunately, Stride Rite has designed these sneakers with a special mesh lining. Not only does this improve the shoe's breathability but it has also been coated with an anti-microbial treatment that can kill off the bacteria that cause foot odor.
Durability
These shoes are some of the few options we have found that are available in wide sizes. This can be ideal if your child suffers from flat feet or simply has overly chubby toes! The tongue pulls the shoe open wide, allowing for simple and quick put off and take off that will encourage your little one's self-independence. The large hook-and-loop-style closure keeps the shoe tight against their foot while also allowing for adjustability as their foot grows. These sneakers also use a rounded-edge style to help decrease the likelihood that your little one will stumble or fall.
3

. French Toast Cole Oxford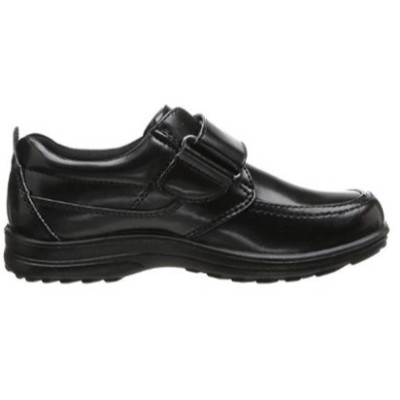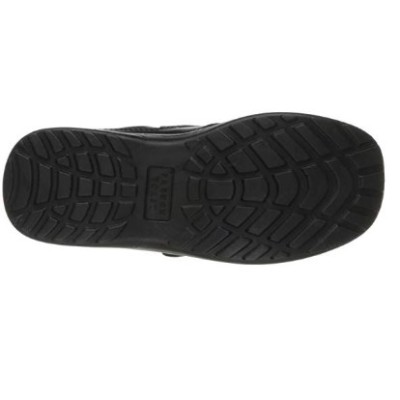 Quality manmade Oxford style design
Non-slip traction gripping sole with a half inch heel
Comfort and shock absorption
Velcro closure at monk strap to make it easy to slip on and off
Shoes will start to scuff up over time and are really not for daily use but only special occasions
Getting a boy to wear a dress shoe or the dress up can be a challenge. This shoe with it's comfort and easy to get on construction can help eliminate some of the battle of getting a boy to wear dressy shoes.
Read more
Protection
Every boy is going to need a good nice pair of dress shoes and that if what the French Toast Cole Oxford is. This shoe is not only dressy but will also provide a comfortable fit. The French Toast Cole Oxford shoe is the ideal shoe for a boy to wear for a wedding, a graduation or any other special occasion.
Comfort
The French Toast Cole Oxford are man-made and have classic Oxford shoe features. These include the fine tonal stitching and a hook loop strap. There is also a rubber sole and heel to help keep bounce in a boys step.
Durability
Let's face it boys don't really want to wear dress up shoes. They are more into sneakers and athletic type shoes mainly due to comfort. But that is the beauty of the French Toast Cole Oxford, these are a dressy shoe that provides comfort. With this shoe, even a boy will see the importance of having at least one pair of dress shoes for their wardrobe.
4

. Dream Pairs Mary Jane Rhinestone
Made from man-made sued that is available in stunning vibrant iridescent colors
Has a pretty bow accent at the top with studded with a rhinestone and pearls
Ballerina flat sole that makes them easy to walk in.
Ankle strap that is embellished with pearls and a rhinestone that is closed by velcro
The shoe is somewhat delicate and not really made to take a whole lot of abuse from kids, best worn for only special occasions
While there is a heel on the shoe, it is small enough that it won't hinder your child's ability to walk. Not only do the rhinestones look great but they have been attached securely so your little princess can enjoy countless outings in these flats.
Read more
Protection
While there is a heel on the shoe, it is small enough that it won't hinder your child's ability to walk
Comfort
Your little girl can feel like a princess every time she puts on her Mary Jane Ballerina Flats. The pearl suede material is accented with rhinestones that will have your child's feet glistening. The flats are available in black, gold, pink, red, and silver. Equipped with a strap closure, these flats will fit securely on your child's feet. The insole is padded which makes the shoes comfortable to wear.
Durability
The heel is age appropriate as it is only 0.2 inches tall. With the heel being so small, your child can easily walk without tripping. These adorable flats can easily be paired with both dressy and casual outfits. The rhinestones are securely attached to the flats which allow these shoes to still look great after several wears.
5

. Oakiwear Rubber Rain Easy-On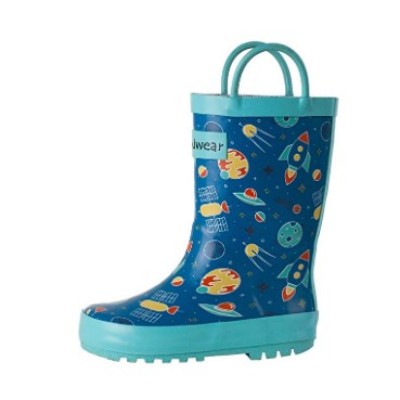 Side handles that make it easy to slip the boots on feet and come in handy when storing boots away
Made from rubber that makes them easy to clean off and maintain
Comes in a variety of colors and patterns that should appeal to any child
A quality sole that makes boot not only ideal for rainy weather but for fishing or camping as well
Can be a bit of a challenge getting the boots off feet since like other rain boots these don't have a zipper closure.
Rain gear is something that everyone needs, and rain boots are definitely important since water can damage standard shoes. These rain boot by Oakiwear have a reputation for being the best because of the high quality standards that makes the boots so versatile.
Read more
Protection
Rainy day weather is an inevitable part of life. So for any toddler and kid, a good pair of rain boots is an essential part of their wardrobe These rubber rain boots from Oakiwear are the ideal lightweight rain boots for a child. These boots will not only keep a child's feet dry but will also protect their other shoes from water damage.
Comfort
The shoes are made of quality rubber and have a clever feature of two handles on the side to make them easy to slip on. The soles of these rain boots also have good traction which is ideal to keep from slipping on the cold wet ground. These Rubber rain boots are ideal for toddlers and kids. Also, because these come in so many colors and patterns are ideal for both genders.
Durability
Rubber rain boots are a must-have for anyone who has to brave the stormy weather. These attractive cute rubber rain boots will certainly keep little feet protected and a kid's shoes as well. These rain boots will have bright colors and patterns kids will love, but also have a nonslip sole with good traction, no doubt something parents will love. Simple in design but effective to get the job done.
6

. Ufatansy CPS Light up Wheels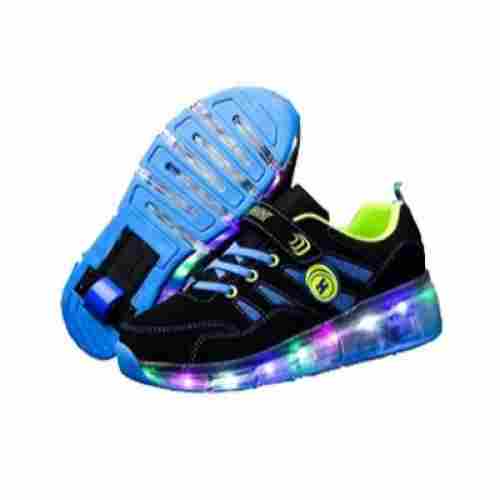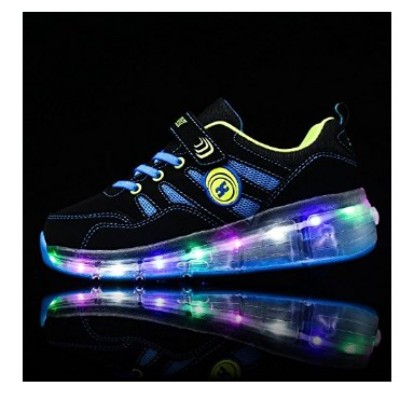 Features a mesh material upper body that provided maximum breathability
Bright LED lights line the base of the shoes and function through vibration
Wheelie-style shoes have a single wheel that pops out and function as roller skates
Velcro and lace-up styles available to meet a variety of needs
Lights are not rechargeable and only last for 10 to 30 days
The shoes can be very heavy and may be difficult for some children to walk in
These sneakers light up AND have wheels, they are the kid epitome of cool!
Read more
Protection
As parents, we want our children's shoes to have some amount of function over form. We want them to be sturdy, durable, and comfortable. Our children, on the other hand, want them to be cool. They have to look the part, not just act the part. Fortunately, CPS Kids Light Up Roller Wheel shoes fit all of these needs. These stylish sneakers use a comfortable mesh to provide a secure but airy upper.
Comfort
They utilize poly-synthetic leather, known as PU leather, which has been designed to look and feel like genuine leather but can withstand wet conditions and weather. These sneakers also combine two of the design features most requested by kids--lights and wheels. A row of multi-colored LED lights lines the base of the shoes and light up automatically as your child walks. If they get tired of walking, or maybe they are running late for class, simply pop out the single roller skate-style wheel at the heel and you will soon be zipping down the hallways!
Durability
Unlike many online shoes, these sneakers are very true to form and will provide an excellent fit for a variety of foot sizes. They are available in a plethora of color options to fit your child's unique style needs. They are available mainly in Velcro closure-style design to easily put on/take off, but some larger sizes also come with lace-up options for older children. The material is scuff- and scratch-resistant, preventing them from wearing down quickly and extending the life of the shoes.
7

. Silver Lilly Animal Slippers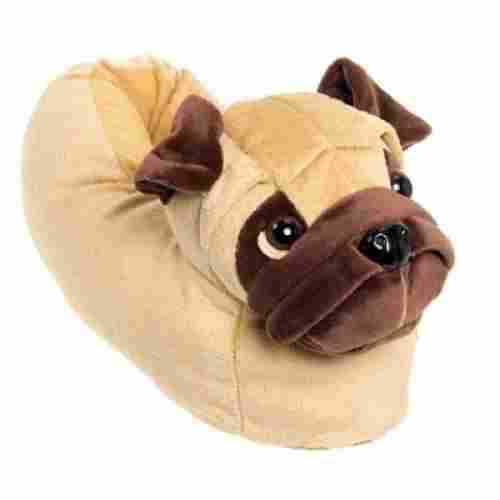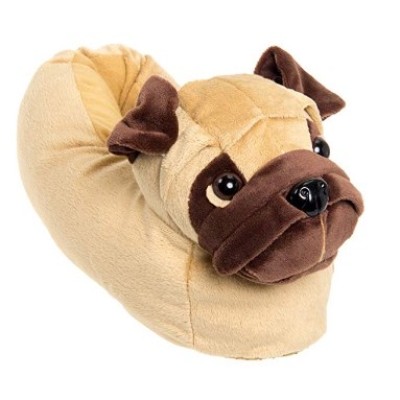 Padded and cushioned for extra comfort while walking with a good traction sole
Faux fur lined to keep the foot warm and to add more comfort
Cute animal head at front of slippers to add to the novelty and the fun
Comes in sizes for smaller kids all the way to adults
The stitching on the head of the dog especially around the nose area starts to come undone over time and wear.
Standard bedroom slippers may seem boring to younger kids. These precious little slippers with the adorable animal face will delight kid and make them a joy to wear.
Read more
Protection
A good pair of bedroom slippers to keep a child's feet warm and protected when they are ready for bed are another essential piece of footwear. Thanks to the Silver Lily Animal slippers, the bedroom slipper doesn't have to be mundane but fun and adorable, the type of slippers a child will want to wear. This pair features the adorable Plug pug dog whose cute little face seems to be smiling back at the child.
Comfort
No doubt will be a hit since these days animal slippers seem to be quite popular. The faux fur that the slippers are lined with will also add warmth and comfort. The sole of the slippers has good grip traction along with cushioning to add to the comfort. Not into pug dogs, not to worry these precious little slippers come in various types of cute animal characters and colors.
Durability
These cute little animal slipper by Silver lining are the type of slipper a child will no doubt love to wear. These are adorable and are also comfortable. These precious little slippers defy age and can be worn from toddler age on since they come in a variety of sizes. Roomy, comfortable, and offer a good solid sole bottom to protect the delicate bottom of the foot.
8

. Hush Puppies Lexi Uniform Mary Jane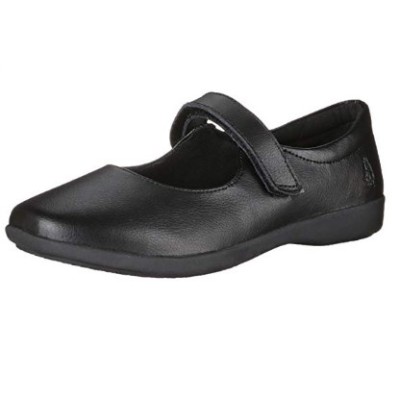 Made from genuine leather which will avoid scuff marks
Memory foam footbed with antimicrobial treatment technology within the shoe
Certified to be ideal for a school uniform.
Rubber sole bottom for shock absorption
The shoe is a bit narrow in design could be a bit of a problem when fitting a wider foot
The Mary Jane is one shoe that never seems to go out of style.This particular Mary Jane shoe is also perfect for the school uniform dress code that kids face these days.
Read more
Protection
No doubt when we think of the classic Mary Jane shoe this is the type of image that will spring to mind. The basic black leather flat shoe with the buckle strap that adds to support. These pair of Mary Janes may seem basic but there are a few features that put them on this list.
Comfort
First, there is the fact that these are put out by a trusted manufacturer of comfortable footwear Hush Puppies. Second, this particular pair of shoes has actually been certified to be worn with a school uniform. This is an important element since these days schools have gone to a dress code which requires certain clothing to be worn along with certain shoes.
Durability
Mary Janes have stood the test of time when it comes to being a part of a girls wardrobe. This pair of shoes also gives the girl the essential pair of shoes to wear with her school uniform. Not only are they are a basic black but also built to last. These shoes have officially past the test which makes them an essential element to a young girl's wardrobe.
9

. Adidas Samba Classic Leather
Three color options
Classic Adidas style
Rubber soled
Comfortable enough for all day, everyday use
Fits well, even on wider feet
A few earlier reviews claim that these are knock-offs but recent reviews seem happy with the product, so Amazon has likely addressed the issue
These are simple but classic and stylish. More importantly, kids claim that they're comfy. There's nothing more difficult than a child who is determined to not be wearing a vital part of his or her wardrobe. Skip the fuss, mess, and hassle--get them a pair of shoes they'll happily kick around in all day.
Read more
Protection
These Adidas kicks are sporty, stylish, and comfortable. Made from textile and synthetic materials, they feature a rubber sole that gives kids some traction without being so clunky or heavy as to trip them and weigh them down. They sport the usual Adidas logo and signature side stripes. The shoe is a rounder style and fit and could be classified as a soccer shoe
Comfort
These low top sneakers come in three different color schemes, all a combination of white and black. They're well-suited for wider feet, and are a heavier duty design than many mesh running shoes, without being clunky and awkward for kids. Little ones can live in these all day, and the dark colors tend not to show huge amounts of wear and tear so you can get by with them looking new for longer.
Durability
These shoes are great for active kids. They're supportive, well-fitted, and durable, while still being light and breathable.
10

. Northside Frosty Winter Boot
Has a durable rubber shell that goes over the foot that is waterproof
The upper part of the boot is nylon and is insulated to add to the warmth
Has easy to open and adjust closures
Rubber sole has good non-slip traction
Boots come in a large variety of colors and patterns
The seams of the boot can start to come on done over time.
Kids love to play in the snow and so it's important to make sure they have good snow boots to protect their feet from the ice. The Frosty is a snow boot that is designed to not only protect the feet for the wet cold weather but are also insulated to add extra comfort.
Read more
Protection
The Frosty Winter Snow boot by Northside is considered one of the most popular kids snow boots on the market today and with good reason. The snow boot consists of two parts, the rubber waterproof shell which cradles the foot and the nylon upper part with a thermal lining to keep the legs warm
Comfort
The snow boot has a sole that has good durable traction to help a child to maneuver in snowy weather. The Frosty is built to withstand the cold bitter weather and to protect a child's delicate feet from it.
Durability
In snowy weather, kids want to go out and play in the cold. This is where a good pair of snow boots such as the Frosty will come in handy. These boots are built to tackle the cold weather. These are also easy to get in and out of after the winter play is over.
Criteria Used for Evaluation
Protection
This is the main reason why all of us wear shoes. To protect our feet from the harsh elements of the outdoors. For a young child, this protection is vitally important since young feet can be quite delicate. So, finding shoes that will provide good protection, covering the entire foot and supporting the ankle is important. These components lead to a child having extra added support when walking and can help prevent falls.
Comfort
Iit's important to make sure that a shoe isn't causing friction on a child's foot which will lead to pain and even blisters or that the toes have enough room so they aren't pinching. In other words, not only is it a good idea to see how much cushioning the shoe has to offer to but to also make sure the shoes fit well since a good fit will also provide comfort while wearing the show. The comfort of a kid's shoe is an important factor otherwise a child may not want to wear the shoes and this could also be a problem since the parent invested in getting the footwear for the child.
Durability
Although it is important for a toddler and kids' shoes to be flexible to promote movement, it is also important that the shoe be well-made. A kid can be hard on their footwear and shoes that are built to take the hard knocks are essential to ensure that a shoe will withstand the wear and tear a kid puts it through. So, quality material that is durable enough to take whatever the youngster encounters during the day is important to look for.
Most Important Criteria
(According to our experts opinion)
Experts Opinion
Editors Opinion
Users Opinion
By Default

Parents, did you know?
There is no denying that some experts feel it's best to have a child's foot professionally sized. But unfortunately, we don't live in a perfect world where this is always financially possible. The best course of action though whenever possible is to at least take a child to the shoe store that specializes in kids footwear the first time to have their foot sized there.
Parents, did you know?
Parents also want shoes that are built to last. So, shoes can be a wardrobe in themselves, serving various needs. When creating this list, we wanted to not only address these components on our list but also find toddler and kid's shoes that will meet certain criteria as well.
Parents, did you know?
The comfort of a kid's shoe is an important factor otherwise a child may not want to wear the shoes and this could also be a problem since the parent invested in getting the footwear for the child.
Parents, did you know?
With a younger kid, Velcro is probably more desirable, but when a kid starts to mature, shoes with laces will also be a great idea. Just make sure that the child learns how to tie their laces themselves.
Other Factors to Consider

Breathability
When it comes to footwear no matter the age, this is the main thing we look for. We want a shoe that will not only fit well but also be comfortable. For a child, this is vitally important, because we want our kids to not have shoes that pinch them or hurt their feet in any way.
Design
This is perhaps the thing that a young girl wants in footwear--for the shoes to match her outfit. For a boy, it would be having the kind of cool shoes that their friends have. In other words, they want to make a fashion statement no matter what kind of shoes they have. So, finding shoes that fit this parameter will give a child a desire to wear shoes. For kids, beautiful, fun or cool shoes can be a key component in footwear.
Frequently Asked Questions
q:

Can kids shoes be purchased online, such as the ones on this list?

a:

There are many wonderful shoes for kids that can be found online, as we have illustrated here. But this option is only best when a child's shoe size is known and it hasn't changed due to growth. Online shopping is convenient but there are some things that can be challenging to purchase online and shoes are one of them. It is always a good idea to be able to try a shoe on first in a shoe store or athletic store, not just to ensure the fit, but to also ensure that the shoe is comfortable.
q:

Can a toddler's shoe be bought a bit bigger so they could grow into them?

a:

That would depend on whether the shoes were going to be put away till when the child properly fits in them. A common mistake that parents make is buying a shoe for their toddler that is a bit bigger than the child's actual foot size. There is a common misconception that kids need larger shoes for room to grow. Yes, footwear at a young age is challenging in the fact that a kids foot is still growing, but it's important that a shoe fits well. Safety wise, this isn't a good idea, because a child is more likely to trip or fall if a shoe is even just half a size bigger than their feet. Also, a kid could be prone to blisters and calluses if shoes are too big just as if a shoe is too small. So, when it comes to toddlers and even preschoolers, it's not a good idea to buy a pair of shoes that are bigger than the child's actual foot size. The only notable exception to this are shoes such as a few on this list that tends to run a bit small when the child's actual shoe size, which is quite common in boots.
q:

Is it possible to keep shoes a child outgrew and pass on to a younger sibling to wear?

a:

This is something that no doubt a parent will be tempted to do. With good reason, at a younger age a kid's foot can always be changing, so buying footwear can be a costly proposition. However, some experts feel that it's not a good idea to do this, because the pair of shoes has been conformed to the other child's foot. However, there are also experts who say it's alright to buy shoes that are second-hand. The best course of action is to see if the shoes actually fit the feet of the younger sibling and that they are comfortable on the child's foot.
q:

Isn't a stiffer shoe better for a toddler to protect their feet at this stage in development?

a:

Actually, a stiffer shoe isn't beneficial to a toddler's foot, in fact, it's just the opposite. A stiffer shoe actually weakens the muscles in a child's foot and can cause more accidents. So, even at a young age, a flexible, pliable shoe is more beneficial.
q:

When is it time to buy a kid a new pair of shoes?

a:

Sometimes a child will complain about the shoe hurting, maybe displaying blisters or red areas on their feet. This is a sign that kids need a new pair of shoes. Another thing to do if the child isn't complaining but you know some time has gone by since the shoes were bought is to look at the shape of the shoes. If they seem to be showing signs of wear and tear, then it could be time for a new pair.