When purchasing headgear for kids who are boxing, there are many things to consider. Some things matter more to others, while the only thing that is important is that your little boxer is protected. When wearing headgear, it is important to make sure that it feels right and that after wearing it for a long period of time that you head does not feel "weighed down." The benefits of wearing headgear far out way any mobility issues that it may cause.
There are a few things that are important to make sure to review when purchasing a new headgear piece. The comfortability of the piece is one the most important factors. If the piece does not feel right, then it will not provide the best protection. Boxing is such a stressful sport and ensuring that there are not any distractions is important. Once the comfort level has been addressed, it is then time to ensure that the fighter has the best field of vision possible. It helps them defend against punches and is crucial to allowing them to be able to protect themselves. Comfort, the field of vision, and lastly, the padding inside in the headgear piece are the three areas of focus. Padding absorbs the impact and helps protect the face and head from damage. This is super-important and should be considered as much as the other two categories.
With that all being addressed, it is now safe to say that you have the buying power and knowledge to select the best boxing headgear for your child. We have created the list below with the best headgear pieces on the market.
Our Top 3 Picks
RDX Maya

Our rating
Amazing Shock Absorption
Price:

See Here

Ringside Competition

Our rating
Face & Cheek Protection
Price:

See Here

Fairtex Headgear

Our rating
Jaw Padding
Price:

See Here

Our Picks of the Best Boxing Headgear for kids in 2018
Ringside Competition with Cheek Padding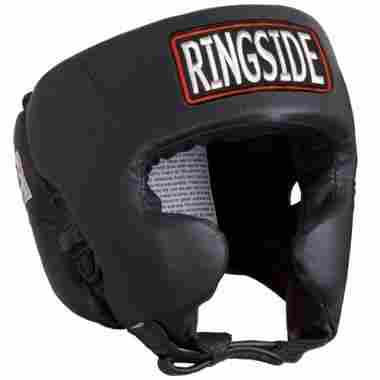 Everlast Everfresh, Black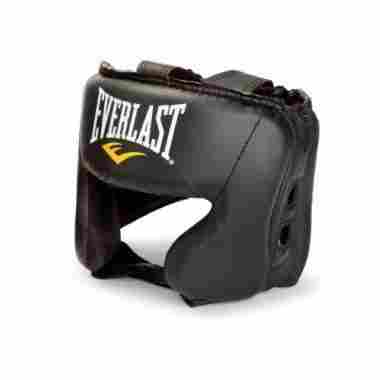 Ringside Head Protection with Cheek Padding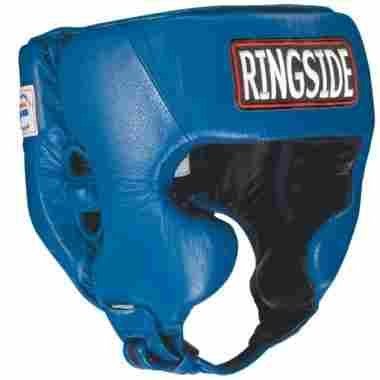 Elite Sports Head Protection – Black
Revgear Youth Combat Series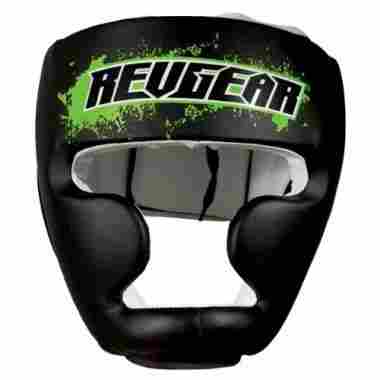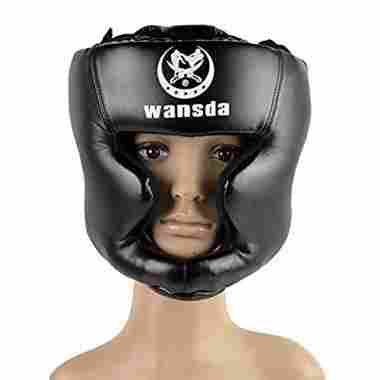 RDX Maya Hide Leather Kids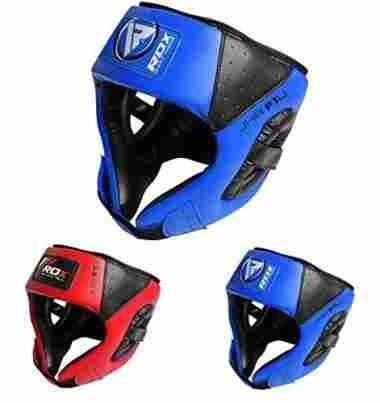 Meister Gel Full-Face Guard
Criteria Used in Evaluation of the Best Boxing Headgear for Kids
Safety
Boxing is a two-person contact sport involving throwing and defending against gloved punches. Although it can be intense, it is actually relatively safe as long as boxers wear protective gear. The headgear we selected as the best options for kids is all safe in terms of materials and in providing effective protection against impact. Each headgear on the list is constructed with some form of padding. Thick padding helps to disperse the force of any impact so the hit is not localized and intense. It is debatable whether or not headgear effectively protects against concussions, but it does protect from boxing-related skin scrapes and cuts.
The headgear featured on our list have different designs for the exposed facial opening. These variations in facial exposure are more about functions rather than differences in safety. Wearing safe headgear not only prevents injury but can actually help kids to feel more confident in their boxing skills. If they get punched in the head while wearing headgear, they very well might realize that they don't need to fear pain or being knocked out. Letting go of such fears will inevitably assist them in getting better at boxing and having more fun in the ring.
Comfortable
Comfort is an important criterion for headgear and other protective gear. Boxing involves a lot of physical activity and movement that could potentially cause issues with headgear if it is not comfortable nor fits well. All of the headgear on our list is designed to be comfortable specifically during boxing. A few of the headgear we featured are lined with a cloth material along the surface touching the head, which helps to prevent the helmet from moving around and rubbing. Additionally, the adjustable sizing of the majority of the gear on the list is essential in providing a secure fit. If kids were to wear headgear that irritates or discomforts any area of their head, they would undoubtedly feel less determined to continue boxing. No one enjoys wearing any item of clothing or accessory that causes them pain. That's why we were mindful of making sure the headgear we selected is comfortable for the wearer.
Functional
Headgear is actually a rather controversial subject in the professional world of boxing. Some boxers and enthusiasts argue that wearing headgear can be less safe than going helmet-less, while others state that it is absolutely safer to wear headgear than to box with a bare head. The arguments against the safety of headgear are about the designs impeding various functions such as peripheral vision. Headgear always involves some sort of face opening that allows the boxer to see. Some headgear is bulky and extends to the outer corners of the eyes, preventing the boxer from seeing their full field of vision. We made a point to select headgear designed with a face hole wide enough for kid boxers to see their typical range of vision. This is crucial in that full peripheral sight can help kids react and defend against punches coming in from the side or behind the head.
The majority of the headgear options include an adjustable mechanism such as Velcro or a belt strap. The ability to adjust the gear makes it more likely that the head guard will fit securely without moving around. Sliding gear is not only uncomfortable as mentioned before, but it also creates the necessity for manually shifting the headgear back in place. This is not only difficult while wearing boxing gloves, but also increases vulnerability to an attack. We believe that boxing while wearing headgear should enhance the experience rather than take away from it with unnecessary matters such as adjusting dysfunctional gear.
Gender Neutral
Boxing is a sport for all humans, no matter what gender a person identifies with. Something is considered gender-neutral if it is not intended or common for anyone specific gender. All of the headgear on this list are gender-neutral as they are not designed for use based on gender. None of the headgear options include gendered coloring or designs. They are simply designed for anyone who they may fit well.
FAQs
Frequently Asked Questions
Q: Will headgear protect my child from boxing-related injuries?
A: Wearing headgear will significantly reduce the risk of boxing-related head injuries, although there is no way to guarantee safety even with the highest-quality gear.
Q: How do I know which headgear will fit my child best?
A: There are many different sizes of headgear based on head circumference. If you measure your child's head around the widest point, you should be able to find an ideal match from our list. A lot of the gear is adjustable with Velcro, which can help to customize the perfect fit for your child.
Q: Is headgear necessary for boxing?
A: Headgear is not a requirement, but it is highly suggested for enhanced protection and safety for boxing.
Q: Why is synthetic leather or leather used for headgear?
A: Leather materials are able to withstand punches from boxing gloves with flexibility and stretchiness, and without ripping or tearing. Leather and synthetic leather are durable and also resistant to sweat or water.
Q: Is it safe for children to share headgear?
A: it is technically safe for more than one child to use the same headgear, although it may not be the most hygienic. We stand firmly in the importance of a secure fit, so if children must share the gear it should fit both heads well.
Q: Is there any headgear made in the USA?
A: All of the youth boxing headgear on our list are not made in the USA. There very well might be, we just didn't find any options based in the states.