The Importance of taking Kids to Museums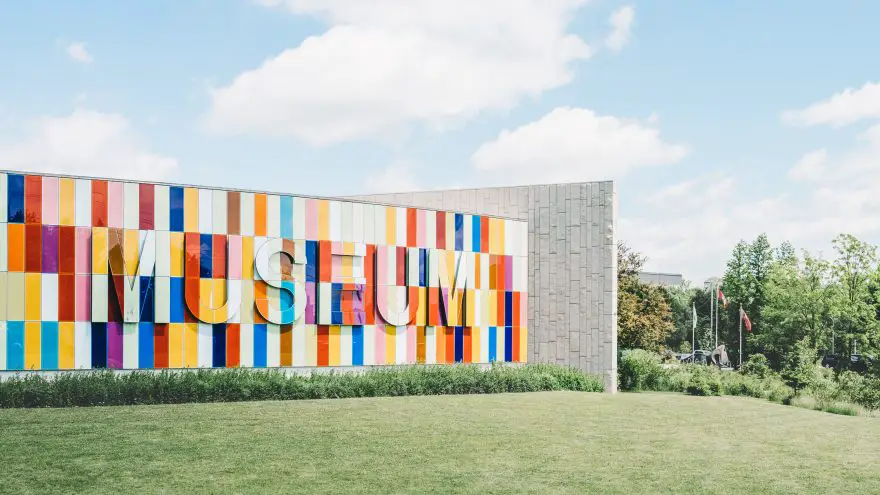 Museums are always an exciting place to plan an outing with your children.
 Museums teach people about history and culture from years ago. Once a child has been to a large museum in a larger city, they always are thrilled about going back again.  Schools and many organizations plan outings with children to go to museums and some kids are on the school bus for a few hours if the museum is located in a larger city away from their school.  Parents are always invited as chaperones when these field trips occur. Some museums give people and children a special group rate while other museums are free and ask for a donation. Some museums offer reduced prices to citizens of the county the museum is located and also children under age 3 might be free. When you decide to plan a trip to the museum to expose your child to the many wonders of the past, present and future, check to see what the museum offers that might interest your child. There are art museums as well for kids and some offer art lessons for children. There are museums of natural disasters in small cities and towns across America that are open during the spring through fall.  If you decide to travel, check out the area and see if there are any local museums for your family to see. Museums offer a wealth of knowledge about historical events that you might not have even been aware of. Children will find these events fascinating.
Museums are good at teaching your children how to use their critical thinking skills, feel empathy for those who perished along with a wealth of information and skill building. Kids become excited more about their schoolwork and projects when they take trips to a museum. Museums also teach children about specific subjects and also will expand the minds of children about the world in general.  Children reap cultural benefits and also expand their minds in general about the world they live in. Kids also reap cultural benefits and become so excited that they can talk to other people and get them interested in going to a museum if they have never been to one.
Parents should prepare for a visit to a museum if they want the trip to be stress-free and memorable.  You can start by reading your kids books that can teach them about what museums have to offer. Ask your children what interests them and what they would like to see when you take them to the museum so you can plan your trip and everyone can see what they are interested in.  If you are going to another country and decide on an art museum, find a book about the art that is displayed at the museum so your child will become familiar with the pictures. They might find something very fascinating and want to see a particular artist's work. Museums are very friendly to children.
You can always think about getting a tour guide as well.  Some museums offer free guides and some charge a small fee.  You can also hire a private guide and think about if this is what your family would need to be able to benefit more from their trip to the museum.  If you are going to a famous and historic museum, your family might benefit more from a guided tour because the guides have greater knowledge of the displays that might be centuries old, especially if they are paintings in the inside of cathedrals. Kids also enjoy talking to someone else besides their parents so a good guide would be able to gain the attention of your children and get them interested. A guide can also determine what your child likes so they might be more successful at holding your child's attention on something they are very intrigued with.
Parents should always set some rules and boundaries when they visit a public place, like a museum. Make sure if it's their first time visiting that they don't touch anything because museums have signs everywhere that tell people not to touch the displays. You might want to include that running and loud talking is not permissible and hands off the artwork. Most adults know the rules but you can't expect your children to if it's their first visit to a museum.
Wear comfortable shoes for walking and comfortable clothes for sitting because there will be quite a bit of walking in a museum if you choose to spend the day there and see everything the museum has to offer. Some museums have many floors of different exhibits. The last thing you want to hear is complaining because your child wore the wrong shoes and wants to sit all the time.
Don't overwhelm your children by wanting to run all over the place and see all the exhibits. Take your time and start with a few exhibits so they can focus on those and get the benefits of the exhibits they are seeing. You don't want anyone having a meltdown because they are taking in too much information or are being overly stimulated, so take your time with your children so they learn how to focus. This is why it's important to study what they want to see ahead of time so the children won't be disappointed because their parents took them off in too many different directions. Remember this event is about your children so if you and your spouse want to go by yourselves and view everything you find interesting, choose a different day and make it a date.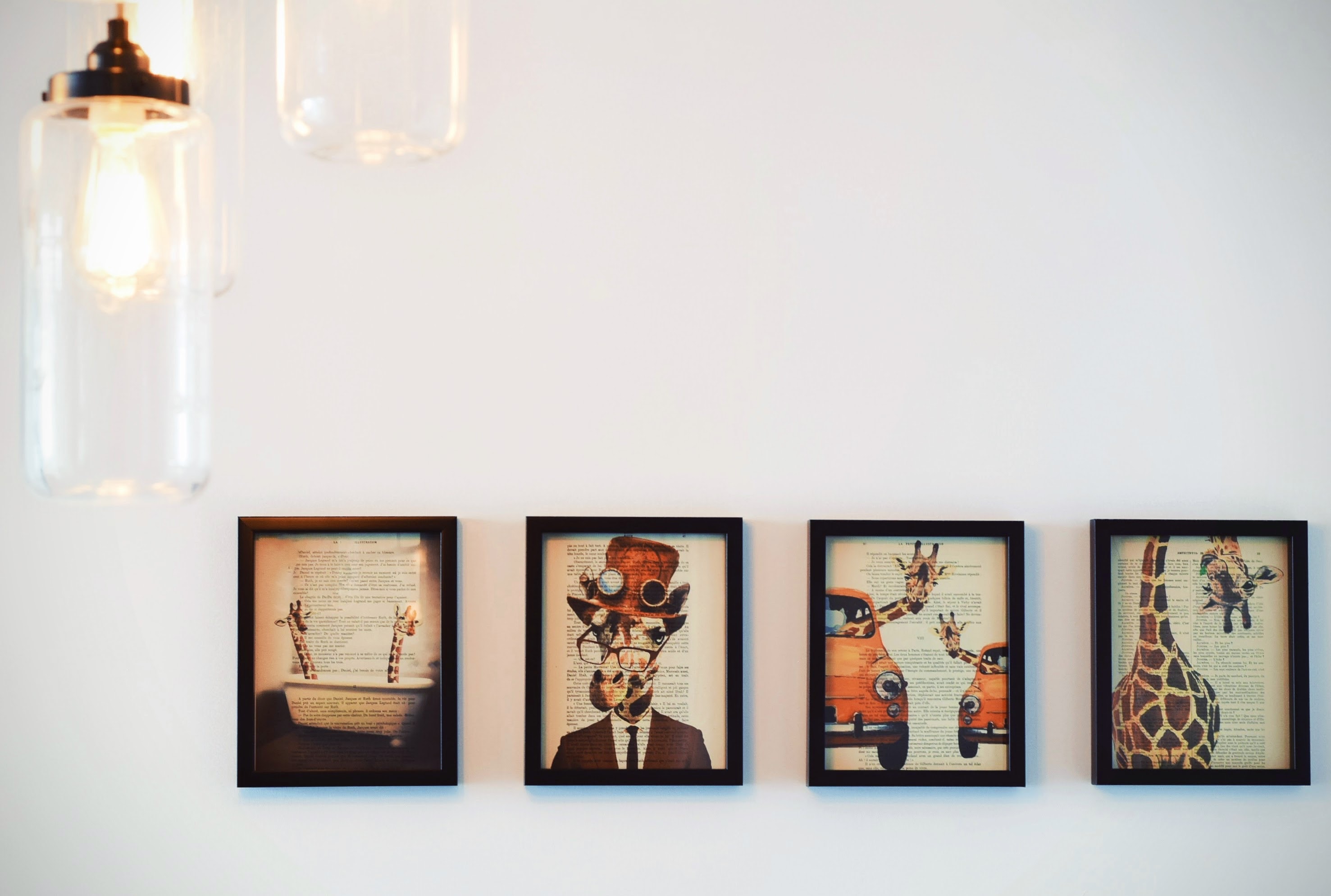 You can always be flexible and change the plan if your children are beginning to become distracted and start moaning.  Plans aren't always made in concrete so sometimes, the game plan may change. The exhibits might be too crowded and crowds can become very overwhelming for children and adults.  Find an area you all agree on and check it out and spend time there if the exhibit has only a few people around it. You don't want to end up carrying your children because you are worried that the crowds won't see them and stampede.  Adults don't always pay attention, nor do teenagers and smaller kids can get hurt easily in larger crowds. Even if you miss some of the things you came to see, when your kids start becoming anxious and you and your spouse are getting overwhelmed, it might not be worth the headaches staying in the crowd.
Set a time limit because if you arrive at 10 am and stay until 6 pm, the whole family is probably going to be cranky and tired.  If you only have younger children, just spend a few short hours at the museum. After 4 hours older children and parents start to lose interest because they are tired so plan the timing correctly if possible.  This is why it's good to find out what days the museum offers a reduced rate if you only plan to stay for a couple of hours because you have smaller children. This way it won't seem like you wasted your money for a few hours.
Check out the activities that the museum offers because this can be more fun for your family.  Museums always have a gift shop, so put this visit last on your list and let them get a cool souvenir saying something about their visit to the museum.  There are cool postcards as well in case they want to send one to a relative. Some museums have activities for kids at the end of the day so they can sit and unwind and you might want to see if your kids would be interested in this activity too. Whatever you choose to do, the museum is a great place to visit.