When a child has been diagnosed with ADHD, Attention Deficit Hyperactivity Disorder, they most often have a very hard time trying to focus on one task. So, when thinking about buying them toys it is very important that the toys keep them engaged, entertained, and builds a skill set. This allows them to hyper-focus on the task and plays with the toy interactively allowing them to find it enjoyable. We have created a list of the Awesome ADHA Toys that are on the market. The list has been created with toys that are engaging, entertaining, and skill building allowing them to get the most from the experience.
Our Top 3 Picks
Kinetic Sand

Our rating
Stimulates Creativity
Price:

See Here
Liquid Motion Bubbler

Our rating
Soothing Visual Effect
Price:

See Here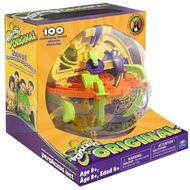 Perplexus Original

Our rating
100 Barriers to Master
Price:

See Here
Our Picks Of The Top ADHD Toys For Kids:
Kinetic Sand Squeezable Play Sand
Age Range: At least 3 years old
Fat Brain Toys Teeter Popper
Age Range: At least 3 years old
PlaSmart Perplexus Original
Age Range: At least 8 years old
Kahootz Spirograph Deluxe Design
Age Range: At least 8 years old
Tangle Set of 3 Jr. Original Fidget
Age Range: At least 3 years old
Viahart Brain Flakes 500 Piece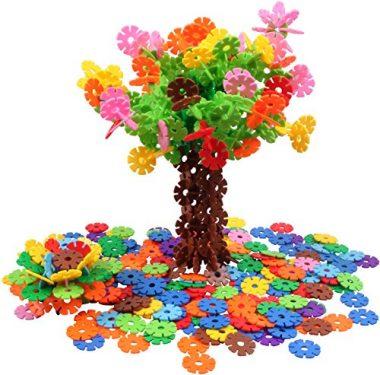 Age Range: At least 5 years old
Owen Kyne 12 Pack Fidget Spinner
Age Range: At least 3 years old
Simon Electronic Memory Game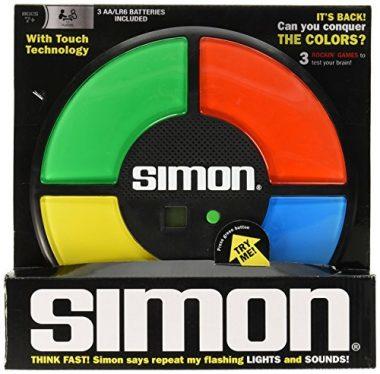 Age Range: At least 7 years old
Uwantme 30000 Small Water Beads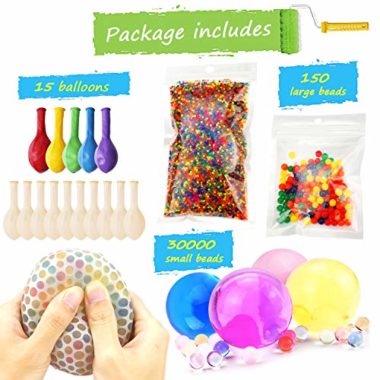 Age Range: At least 8 years Old
Daluo Challenging Puzzle Speed Cube Ball
Age Range: At least 3 years old
Criteria Used in Evaluation of the Best Toys for Kids with ADHD
Focus and concentration
Children with ADHD are easily distracted. A toy that develops focus and concentration will help children with ADHD learn how to delay or even ignore easy distraction responses. Toys that are STEM-oriented or incorporate building and construction are great in developing focus.
Safe stimulation
Loud, harsh and vibrant stimulation can be too much for a child with ADHD. A toy with safe stimulation does so in a calming, relaxed and stress-free way. Toys that have a slow-pace motion option are a great safe stimulant.
Sensory development
Sensory-processing issues are a problem with ADHD. A toy that fosters a child's sensory abilities can help to even out the over- or under-sensory responsiveness. Toys with safe lights and sounds, safe images and safe textures will help with this.
Fine-motor-skill development
The over-fidgetiness of children with ADHD is quite prevalent and especially with the fingers and hands. Toys that specialize in fine-motor-skill development can help a child with ADHD to learn how their fingers and hands in a more productive way.
Ease of use
An ADHD toy has to be simple and easy to use. Toys that are complex and hard to learn could aggravate attention issues and make the child give up on playing. An ADHD toy that has simple actions such as squeezing, placing together and even pressing a button is a smart choice.
Safety
ADHD toys that are not safe could bring unwanted harm. Toys that are safe and toxin-free will keep from aggravating a child's ADHD and will provide a happy and safe experience. ADHD toys that are certified safe by various toy safety organizations are the best option.
What Determined the Best Toys for Kids with ADHD on Our List
We are not health care experts nor are we highly knowledgeable about the intricacies of attention deficit hyperactivity disorder. We simply cannot randomly pick products to include in this particular list as this will go against our vision and philosophy of providing you only with the most credible and most relevant products for your kids and the rest of your family. For this article, we enlisted the guidance of an expert in ADHD cases to give us a crash course on what the disease is all about and the principles of behavior therapy. Specifically, we sought direction on what type of toys can be considered to be effective in providing order in the life of an ADHD child. While we were told that there are no 100 percent guarantees that such toys will work 100 percent all the time, we found comfort in the assurance that for those who have responded to behavioral play therapy, also have shown considerable progress in terms of the number of ADHD symptoms presented. With this information, we were able to set out on our mission to provide you with 10 awesome ADHD toys in 2019.
We looked at the personal experiences of consumers who have kids with the condition. We reviewed their experiences and determined recurring themes in their feedback and comments. We wanted to find out if these toys are indeed effective in managing the symptoms of ADHD or at least help provide for a more manageable behavior among their children. Only those that have favorable outcomes were included in the shortlist. This served as our springboard for a more thorough evaluation which comprised an assessment of the inherent characteristics or features of the toy. It was imperative that we have a very comprehensive understanding of how such toys will benefit kids with attention deficit hyperactivity disorder.
While these products have already been determined to be effective, we still had to ascertain their safety as well as age- and developmental-appropriateness. This was more a matter of our routine checks for the choice of appropriate toys.
Tips to Helping Your Child with ADHD
Families with members who have attention-deficit hyperactivity disorder often asked how to care for kids with ADHD. Many believe that it is brought about by bad parenting. However, recent studies show that the condition has nothing to do with parenting. Nevertheless, parenting can have an impact on the management of the kid's behavior. Here are some ADHD parenting tips to help your kid live with the disorder.
Establish a routine that you and your child can follow every single day. You may need to post reminders of the schedule itself in a place in your home where it will be clearly visible to your child.
If your child is performing a certain task, avoid distractions at all cost. If this is not possible, try to minimize them. If your kid is doing his or her homework, then no unnecessary distractions are a must to help his or her brain focus on the task at hand.
Try limiting his or her choices. Giving too many options often overwhelms kids and can lead to overstimulation. This makes them jump from one task to the other without completing the first one. Limiting the choices to two also helps limit the tendency to be overwhelmed.
Use time-outs as well as loss of privileges instead of spanking or yelling as a disciplinary method during instances of inappropriate behavior. This is especially true for older kids. For younger ones, distraction typically helps.
Use positive reinforcements to teach your kid that doing the desirable behavior begets rewards. However, just make sure that the goals you've set are realistic, too.
Encourage your kid to discover his or her talents or skills. This can boost their self-esteem which can do a lot of good to their psyche.
The Bottom Line
Caring for a family member who has ADHD can be taxing to everyone in the family. Thankfully, you don't need to do it alone as our 10 awesome ADHD toys in 2019 are here to help you in this pursuit.
FAQ
Frequently Asked Questions
Q: What is ADHD?
A: ADHD stands for attention-deficit, hyperactivity disorder. This condition causes children to have issues with attention, impulsiveness and over-responsive hyperactivity. It's best diagnosed by a medical expert.
Q: What are the common symptoms of ADHD?
A: Children with ADHD have issues controlling their impulses and are usually very hyperactive. Any stimulant that's too strong can put them in hyperactive mode and possibly stress them. Another issue is difficulty paying attention due to a hyperactive mind and distractions from minor to major. It can interfere with home, school, and their social life resulting in other conditions such as low self-esteem and depression.
Q: How can a toy help with ADHD?
A: A toy for ADHD can help put issues such as being fidgety to rest. ADHD toys can also help to teach focus, concentration, improve memory and even social skills. To determine if a toy can help with a child's ADHD, it's best to choose toys that incorporate the use of hands, simple instructions and creating or building.
Q: What are the benefits of toys for ADHD?
A: Benefits of toys for ADHD include calmness, relaxation, quietness, patience, and persistence. Other benefits such as focus, concentration, fine-motor-skills development, and sensory development/control are powerful as well.
Q: What else can ADHD toys be used with to help?
A: Professional treatment options such as exercise, sleep, nutrition, and therapy can be used in conjunction with ADHD toys. ADHD toys that can help aid in professional treatment and sleep are common and there are ADHD toys on our list that supplement therapy greatly and are quite popular with parents of ADHD children.
Q: How can I discover even more toys for ADHD?
A: You should start with the Born Cute "10 Awesome ADHD Toys in 2019" list: Click the link of the ADHD toy that interests you and when you arrive at the Amazon page for the ADHD toy you selected, scroll down to the "Customers Who Viewed This Item Also Viewed" OR "Customers Who Bought This Brand Also Shopped For" lists. Those two lists can give you a great starting point in discovering other ADHD toys.
Another option is to speak with experts, teachers and licensed practitioners of ADHD treatment and development. Also, speaking with other parents of ADHD children is a great option too.