5 Virtual Field Trips Your Kids Will Also Enjoy
As we navigate this difficult time and continue to spend the majority of time at home, it seems to only be getting more challenging to find ways to entertain and educate our children. Zoom school may keep them occupied during the school week, but what about after school, on weekends, or once summer break hits? Instead of panicking on how you are supposed to keep your children busy while still staying safe at home, check out these virtual field trips!
For most kids, going on field trips were some of the most exciting experiences during the school year. We remember going on field trips as kids, and we loved them! While in-person field trips may be on hold for now, that doesn't mean you can't capture that same joy from the comfort and safety of home.
We hope that these field trip ideas will get your kids (and you!) excited. While nothing is quite the same as getting to travel to these places in person, these virtual trips are still pretty darn exciting. Technology has advanced so much the past few years that even with just a laptop or a tablet (and a solid Internet connection) you can travel anywhere in the world! 
Here are our top suggestions for virtual field trips for kids that your little ones are sure to enjoy. What's better than combining education with entertainment? Nothing! These trips will keep your children interested and learning tons of new information all while having fun. 
5 Virtual Field Trips We Love!
1. Head to the Zoo
A field trip to the zoo is a classic field trip option and one that you don't have to give up while staying at home! This is a great field trip option for younger children (although we can all agree that no matter your age, you can enjoy looking at cute animals!).
Best of all, there are several zoos all across the United States that have set up virtual tours so that you can view all different sorts of animals and learn all about them! Many of these zoos have actually started hosting live events on places like Facebook Live that will make the experience feel even more like a field trip. Here are some of our top suggestions:
Zoo Atlanta

: We've got two words for you- panda cam! Who doesn't want to look at adorable pandas? Their live stream is up to take a look at at any time, and below the live stream you can find out more information about pandas to help enhance the learning experience. 

San Diego Zoo

: If you want to give your kids a full field trip experience, heading to the San Diego Zoo site for kids is a great option. Not only are there several live streams to look in on, but they have also added a bunch of fun games and information that add to the overall experience. You'll really feel like you've spent a day at the zoo once you are done! 

Cincinnati Zoo

: Looking for that live experience we mentioned? Look no further than the Cincinnati Zoo! Each day at 3 pm (EST) they host a live event on Facebook. Each day focuses on a unique animal and includes fun information about the animals, as well as corresponding activities that you can do at home.  
Bonus: Or the aquarium!
Looking for more fun, animal-related field trip ideas? There are also plenty of aquariums that are doing virtual tours or live cams that you can check out from home. We recommend the Georgia Aquarium, Monterey Bay Aquarium, and the Seattle Aquarium! 
2. Shoot into Outer Space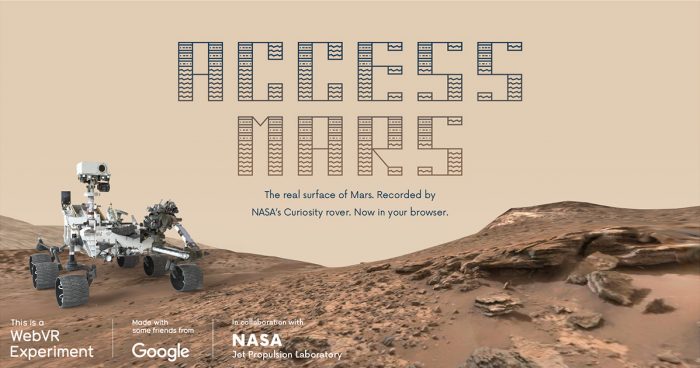 Here's a field trip idea you probably never thought you'd get to experience – going to outer space! What could be more exciting than that? We can't think of anything! With this field trip, you can virtually travel all the way to Mars and explore the planet. The video is real, recorded from a rover that traveled there and back. The name of the program is "Access Mars" and it'll let you do just that. Spacesuits optional!  
If you'd like to continue your tour of space, you also have the option of touring the International Space Station! This is a great way to learn more about NASA and just what is involved in traveling into space. If you've got kids who are thinking of becoming astronauts, this virtual field trips for elementary science is perfect for them! 
3. Visit Yellowstone National Park
Are you and your kids missing getting out in nature? We don't blame you, we are too! If you want to take in some natural beauty, a great scholastic virtual field trip to line up is one to Yellowstone National Park! This is one of the most beautiful field trips to experience, as you'll get to see such sites as the Grand Canyon, the Mammoth Hot Springs, Mud Volcano! 
Beyond the tour of the park you can also check out their live stream of Old Faithful, the geyser! You can even make your own predictions on when you think it will next erupt. This one is fun for the whole family!
4. Peruse Boston's Children's Museum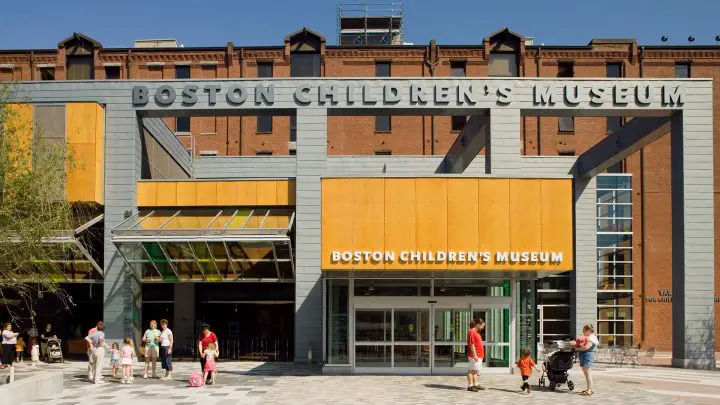 Going to a museum is a great field trip opportunity. Your kids have likely enjoyed several museums while in school, but have they gotten to experience the Boston's Children's Museum? Whether they have or not, their virtual tour is not one to be missed! With their virtual tour you can actually virtually walk through all three floors of the museum. In addition  to the tour the museum has also provided additional games and resources to add to the learning (and playing!) experience.
Bonus: That isn't the only museum you can check out from home! Plenty of others have set up virtual tours, including the Louvre, the Smithsonian, and the Metropolitan Museum of Art!
5. Explore Ellis Island 
Finally, if you want a great history-focused field trip, what could be better than touring Ellis Island? The iconic destination can be fully toured from the comfort of your own house! Ellis Island is one of the top destinations to travel in the US, but for many, getting to New York is not easy or affordable. Instead of missing out on a true piece of American history, you can take the tour along with your kids and teach them all about early immigration to America and what it was like to travel overseas and enter into New York with the hope of a new, better life! 
Wrapping Up
Just because you are at home doesn't mean you have to give up going on virtual field trips! There are so many exciting, educational virtual field trips for kids that you can take all from the comfort of your living room! From museums, to national parks, zoos and aquariums, and even outer space, the sky really is the limit! 
What types of virtual field trips do you think your kids would enjoy the most? Do they prefer traveling and seeing different parts of the world, or would they more enjoy something like a museum that has plenty of fun activities to explore? Let us know!
Most Read