If you have a baby, you know that rashes happen. They are unfortunate and can cause our precious babies discomfort, itchiness, and even pain. That is the last thing we want our babies to have to deal with. Fortunately, there are some great ways that you can both prevent and treat diaper rashes for your baby. Baby powder is one way to do that and it does an amazing job at keeping your little one cozy and dry between diaper changes and it also does a great job at preventing chafing and other potential irritation.
The problem comes in when you realize that not all baby powders are made the same. There are thousands of different baby powder options to choose from, and it can be hard to figure out which ones are really the best and which ones are no good at all. You actually have to be particularly careful when choosing a baby powder because some even contain potentially dangerous substances. We wanted to make the decision a little easier for you by narrowing down your choices to the ten best baby powders on the market today that are all both safe and effective.
Our Top 3 Picks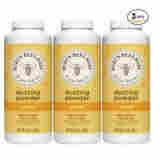 Burt's Bees

Our rating
Soft
Price:

See Here

Johnson's Baby

Our rating
Soft
Price:

See Here

Era Organics

Our rating
Soft
Price:

See Here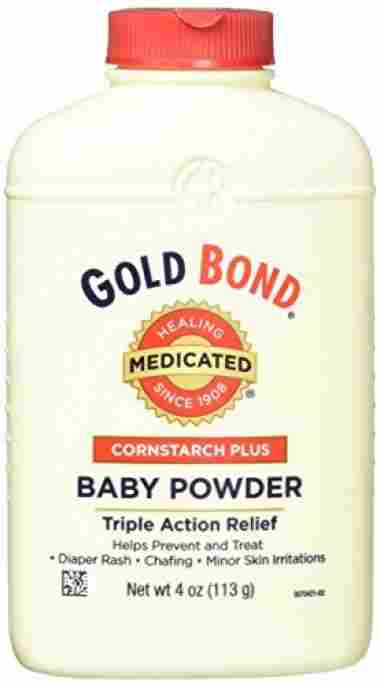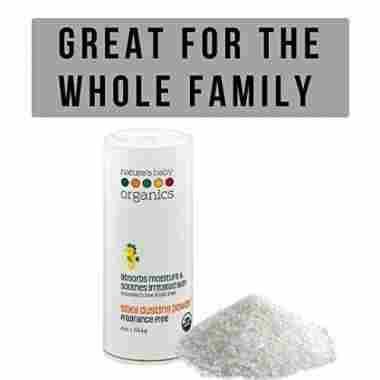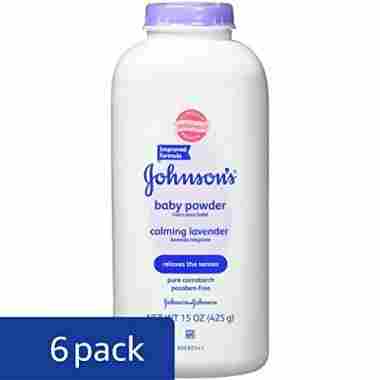 Criteria Used in Evaluation of the Best Baby Powders
Safety
One of the most important jobs that a parent has is to keep their baby safe. It is an unfortunate truth that there are many products out there, even products made for and marketed specifically for babies, that are just not safe. That is why it is so important to take safety into consideration when trying to choose products, such as baby powder, for our little ones. Baby powder specifically, actually is a good thing to look out for. That is because traditionally, baby powder is made of talc or talcum powder. Talcum powder is a potentially dangerous substance that has been linked to negative outcomes such as cancer. It isn't exactly something that you want to be regularly applying to your child's diaper area, but sadly, there are still plenty of talc-based baby products available on the market today. You can rest assured that none of the products that we included on our list have talc in them.
Ingredients
When it comes to something like baby powder, good, high-quality ingredients are key. None of the products on our list have dangerous ingredients in them like talc, but instead, they have things like pure cornstarch and arrowroot powder or kaolin clay. These are all safe and effective things that absorb excess moisture to keep your baby feeling comfortable and dry in-between diaper changes. Many of them also have other effective and beneficial ingredients. Things like aloe and chamomile are added to some of the baby powders for their soothing properties while tea tree oil is in one of them for its antibacterial properties. Each baby powder has different ingredients to achieve different things, but they are all safe, of high-quality, and help to make great baby powders.
Effectiveness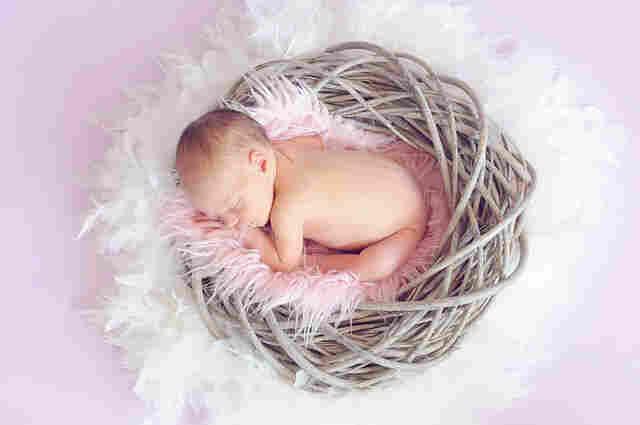 Obviously, you want a baby powder that really works. You need something that absorbs that excess moisture and helps allow rashes to heal properly, or even prevents rashes from ever happening in the first place. The baby powders that have made it on our list all are extremely effective at this, and many of them are even effective for other things like the baby powders with zinc oxide that treat the rash, or the ones with lavender to help calm your baby. Each baby powder is unique and all of them do their job very well.
Cost
The large range of different prices that are present in the baby powder market may come as a surprise to some, but there are vastly different prices among different products. We realize that some of the baby powders out there are going to just be too pricey for some families while other families might be able and willing to splurge some for a really high-end product. We included different baby powders with all different prices to accommodate families of all budgets. It wasn't just the actual cost of the products we looked at when evaluating the different baby powders out there though, we made sure that every single product on the list had a great value as well so that no matter what your budget is, you can still find a safe and effective baby powder for your little one.
User Reviews

This is something very important that we always look at. User reviews are very important to our list making process because they are the best source of information regarding the real quality and effectiveness of a product such as baby powder. It is important to read information from the manufacturer of a product, of course, but obviously, the manufacturer will say good things about their own product. User reviews come from real people that have actually purchased and tried the products. After reading many different user reviews on tons of different baby powders, we were able to find the best of the best so that we could bring this great list to you.
FAQ
Frequently Asked Questions
Q: Is baby powder safe for my baby?
A: Unfortunately, not all baby powders are safe for babies. Some baby powders do contain potentially harmful substances. That is why we have made sure that all of the products on our list are talc-free and safe for your babies.
Q: How do I apply it?
A: There are several ways you can apply baby powder, but the best and most common way of doing it is to simply pour a small amount of the powder out on your hand and then rub it on your baby's skin with your hand. This helps to prevent any clouds of baby powder which your baby could then potentially inhale.
Q: How does it work?
A: While every baby powder is slightly different, it all works in the same basic way. Each baby powder uses some kind of absorbent ingredient as its base. Traditionally, talcum powder is used. However, due to rising safety concerns of the use of talcum powder, there are now much safer, talc-free options available like all of the choices on our list. Talc-free options are often based off of cornstarch which is a much safer and still very effective option. Some other talc-free baby powders may be based on arrowroot powder or kaolin clay. The absorbent powder used in baby powder absorbs the excess moisture off of your baby's skin to prevent irritation and chafing which can lead to rashes. Many baby powders contain other ingredients as well to help soothe and heal the skin.
Q: How often should I use baby powder?
A: How often you use baby powder is really up to you and your baby's needs. Most baby powders are okay to use as often as you want and many parents do choose to use them at every diaper change. This is a great way to prevent rashes and chafing or irritation from occurring, especially if your baby is particularly prone to rashes. If you prefer, you can just wait and use the baby powder at the first sign of irritation or rash. When your baby is experiencing irritation or a rash, it is probably best to use the baby powder at every diaper change for the best results possible.
Q: Is it only for the diaper area?
A: Baby powder is usually thought of for use in the diaper area, but it certainly can be used in many other areas as well. Babies often have lots of folds of skin where moisture can easily get trapped and chafing can occur. It can be very helpful to use your baby powder in these areas as well. It is, however, important to avoid the face when using baby powder as you don't want to get the baby powder in your baby's eyes or mouth, and you want to avoid your baby inhaling the baby powder.
Q: Is baby powder only for babies?
A: Surprisingly enough, baby powder is not strictly for use with babies. The absorbent and soothing properties of baby powder can be very useful and beneficial for older kids and adults even. You can use it all the same ways you would with your baby and all the same ways you would with a typical body powder.