Children are like a blank canvas, a blank sheet of paper, or an empty programming language that you still need to encode. They learn from their interactions with their primary caregivers – mom and dad – as well as other people around them. They also learn from the many activities that are provided by the toys and care accessories they are exposed to. When they grow up, they learn more things about themselves and the world they live in through the different subjects and curricular offerings in school. One very important and very useful activity that all children love and can benefit from is going on a holiday vacation. This provides them with all the learning experiences they will ever need to draw more relevant and more appropriate understanding of how the world works. More importantly, going on a holiday vacation gives them the opportunity to grow and develop at an optimum level. In this article, we shall be sharing with you 10 best vacation spots for kids in 2018. Because there are literally hundreds of wonderful vacation spots all over the world, we have limited our selection to those here in the United States.
10 Best Kid's Vacation Spots 
The Grand Canyon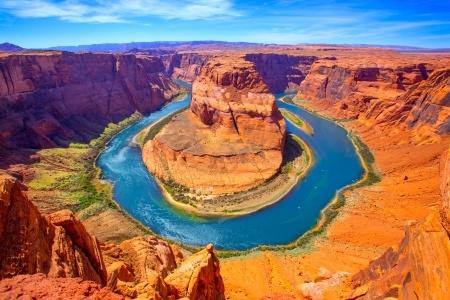 Perfect for: School age children and teens
Is there any reason why you shouldn't take your kids to the most famous natural wonder in the world? With the mighty Colorado River snaking its way across the valley floor and protected from the harsh Arizona winds by sheer vertical walls of solid rock, the Grand Canyon is one of the best places to take your kids. The park receives more than 5 million recreational visitors every single year. Whether it is in the South or North Rims, children will have plenty of things to do and a lot of places to explore. Go ride a bike along the Bright Angel trail or encourage your kids to go on a hike looking for California condors and lizards. With luck, you might even get to spot fossils embedded into the Canyon's archeologically-rich bed. If you're willing to spend, take them on a helicopter ride so they'll get to see the unparalleled beauty of this architectural masterpiece that took millions of years to make. Ride a mule at the North Rim or have fun with the various water activities in store for the whole family. Whatever you do, don't just stand there and gawk at the marvel of Mother Nature. Let your kids explore and learn about the planet they live in, all the while having great fun. 
Walt Disney World Resort 

Perfect for: Preschool and young school age children
Kids live in fairy tales, lovable cartoon characters, and comic adventures. And when it comes to children's characters, nothing can be as endearing as those created from Disney studios. That's why it is a no-brainer to include the Walt Disney World Resort in the top 10 vacation spots for kids. From Mickey & Minnie to the characters of the Lion King, the Little Mermaid, Cinderella, Beauty and the Beast, and a whole lot more, it's a fantasy land created just for kids and those old yet still kids-at-heart. Spend the whole day exploring the Magic Kingdom and greet Mickey Mouse, together with the different Disney Princesses, at the Tow Square Theater. The classics still draw large crowds especially from folks who grew up glued onto the TV screens watching black and white Mickey and Donald. While the recommended age is actually for preschoolers, the Walt Disney World Resort in Orlando is a land of dreams for everyone in the family.
The Freedom Trail

Perfect for: School age children
Kids who are having a difficulty appreciating or even understanding the concepts of liberty, freedom, and independence, the 2.5-mile Freedom Trail in Boston should provide your child with enough learning experiences to really understand the birth of this great nation. Start your journey the Boston Commons where Redcoats camped during the American Revolution. Take a stroll down the Granary Burying Grounds and make a soulful stop at the graves of Paul Revere, John Hancock, and Sam Adams. Then continue the walk towards Paul Revere's House and the Boston Massacre Site, memorializing the March 5, 1770 incident on King Street. You can always take the tour at your child's pace and stop over for some sumptuous meal at the Quincy Market. It is always a good idea to veer off the Freedom Trail as there are quite a lot of interesting things to see and explore. To really help your child get the feel of the revolution, take them to the Boston Tea Party Ships and Museum and let them hurl tethered crates of tea into the tranquil waters of Boston Harbor. This helps them reenact the revolt.
The French Quarter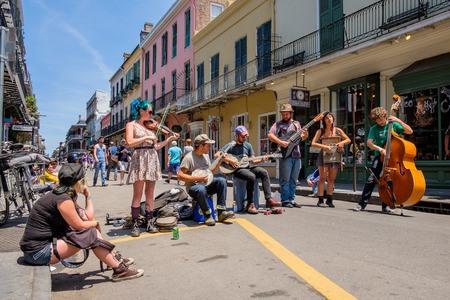 Perfect for: Preschool and young school age children
While New Orleans is more famous for its Rio-like carnivals especially during Mardi Gras, it is actually filled with a lot of PG-rated fun and thrills. Head out the Jackson Square and treat your young children to a fantastic performance by magicians, mimes, and jugglers which should help introduce the wonderful world of performing arts. Who knows your child might draw inspiration from these artists to become the next David Copperfield or even Charlie Chaplin. For the musically inclined, listening to jazz musicians can provide really soulful music that this city is famed for. But for a really fantastic treat, an experience at the Café du Monde downing several pieces of the yummy French doughnuts that have been smothered with sweet powdery sugar should really bring a sparkle to their eyes. You can also head to the Audubon Aquarium of the Americas and walk the famed reef tunnel. For the more adventurous, there's the Audubon Butterfly Garden and Insectarium that already includes creepy crawly thrills. You can also ride the St. Charles streetcar and hop off the lovely Garden District as well as the Audubon Zoo. The Mardi Gras spirit is alive and kicking all year round in this famed city.
The National Mall and Memorial Parks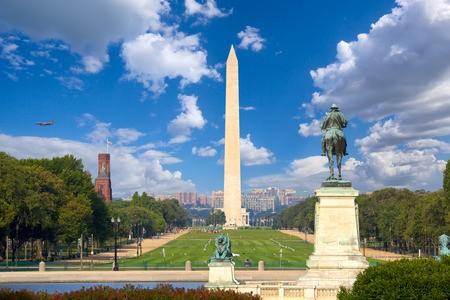 Perfect for: School age children
Aside from being the seat of the federal government, Washington D.C. just happens to be the home of the largest collection of iconic attractions and national parks in the country. From the Washington Monument to the White House to the Smithsonian Natural History Museum, there are plenty of things that can teach kids about our nation's history. The Lincoln, Roosevelt, Martin Luther King, Jr., and Jefferson Memorials provide a rich backgrounder to how these great men have helped shape the course of American history and how their deeds helped cement the placement of the US in the world stage as a major economic, political, social, and military superpower. And if these memorials, including the World War II and the Vietnam Veterans monuments, don't appeal to your kids, you can always take them for a stroll around DC's Tidal Basin where they can bask in the warm glow of the capital's natural bloom. The National Mall and Memorial Parks is just perfect for kids who would like to learn more about the historical development of a great nation.
Yellowstone National Park

Perfect for: School age children 
Let your children attempt to explain the mechanism of steam as they watch Old Faithful shoot steam high up into the sky every 90 minutes or so. With the largest concentration of geysers located in a single national park, the Yellowstone National Park deserves a visit by young geologists, physicists, and even nature lovers. There are stinky mud pots interspersed with hot springs that take on a variety of colors. For a really fun spectacle, take your kids to the Morning Glory Pool and let them explain to you (or you can share knowledge or two) about how the pool got the shape of a flower. For the young animal lovers, Yellowstone is home to the Bighorn sheep as well as bison, bears, elks, and wolves. There are a variety of other hydrothermal features that should provide kids with a fantastic learning experience about physics and thermodynamics. Dazzling waterfalls, striated canyons, and petrified trees dot the landscape that is considered home by some 420 plus species of wildlife that's known to be natives of the area.
San Diego Zoo

Perfect for: preschool and school age children
Kids love animals. And when it comes to having one of the largest collection of animal species, coupled with fantastic learning activities designed specifically for kids, then San Diego Zoo is where you'll need to head to. There are more than 650 different species and subspecies of animals at the San Diego Zoo accounting for about 4,000 animals. The great thing about this place is that they pioneered the idea of using open-air exhibits that required no cages. This allowed visitors to appreciate the behavior of animals in their natural state sans the vertical bars of cages that separate them from human visitors. Visit the Owens and Scripps aviaries, the Monkey Trails, Panda Trek, Polar Bear Plunger, and the Urban Jungle as well as other exhibits at the Zoo.
The Strong Museum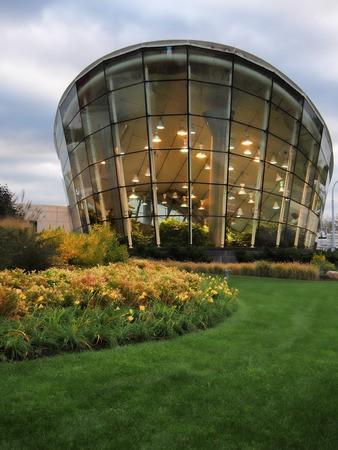 Perfect for: school age children, tweens, and teens 
Built specifically for kids and teens who would like to learn and experience how to have fun in a more artsy and scientific manner, the Strong Museum in Rochester, New York is one great place to bring our kids. It already includes the International Center for the History of Electronic Games, the National Toy Hall of Fame, and the National Museum of Play. This has got to be the best collection of highly curated historical pieces that have helped define the great leaders of today through the types and kinds of toys and games they were exposed to in their early years. The Strong Museum features a collection of not less than 400 thousand toys, dolls, playthings, and games including the inductees to its Hall of Fame. If kids have to learn why there are toys and games in the first place, this is the best place to be. And for parents, it should also be a fitting reminder to our responsibility of providing our kids with developmentally appropriate toys.
Museum of Science and Industry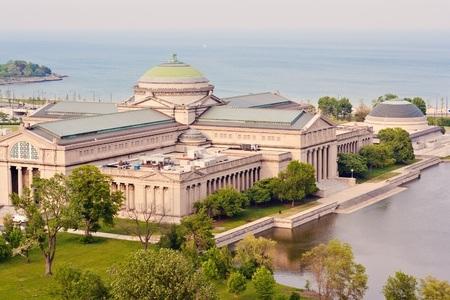 Perfect for: School age children, tweens, and teens
Science is quite a difficult subject to appreciate unless you have something to show as proof of the different principles and theories that make science a unique body of knowledge. Kids today live in a world that is full of technological advances. They know these things. Unfortunately, not many understand the science behind these technologies. That's why a visit to the Museum of Science and Industry should help you teach your child about science in a more fun and exciting way. There are plenty of scientific demonstrations as well as hands-on exhibits in the Western hemisphere's largest science and technology center. Let your kids marvel at the U-boats of World War II or even take a glimpse at what happens inside a tornado that has been marvelously simulated. This is the place to be if you want your kids to appreciate science in a whole new way. 
Sesame Place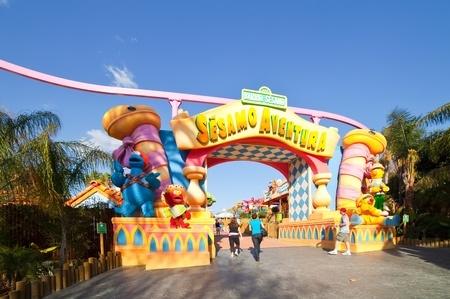 Perfect for: School age children
It is very rare to meet someone who doesn't know Ernie or Bert, Big Bird or Elmo, or even Oscar the Grouch and the other lovable characters of Sesame Street. These creations have been a mainstay in early childhood education teaching young kids about the alphabet, numbers, shapes, and even the people in your neighborhood. It is for this reason that we included a trip to Sesame Place in Langhorne, Pennsylvania as a must. The theme park is marvelously built especially for the young fans of the Sesame characters like Elmo and Cookie Monster. Different rides and attractions will keep everyone fully entertained while also reliving those days when moms and dads were kids and relied on Sesame Street to augment their learning needs.
All over the United States, there are literally hundreds more of very interesting places just waiting to be discovered and explored further by today's generation of young kids. And there are thousands more from the rest of the world. Should you consider taking your kids to a really great holiday vacation, then our 10 best vacation spots for kids in 2017 should give you headway.
You May Also Like
Do Kids Need Passports?
10 Top Rated Sunscreens For Kids
10 Best Luggage Sets For Kids