How to choose the right preschool for your children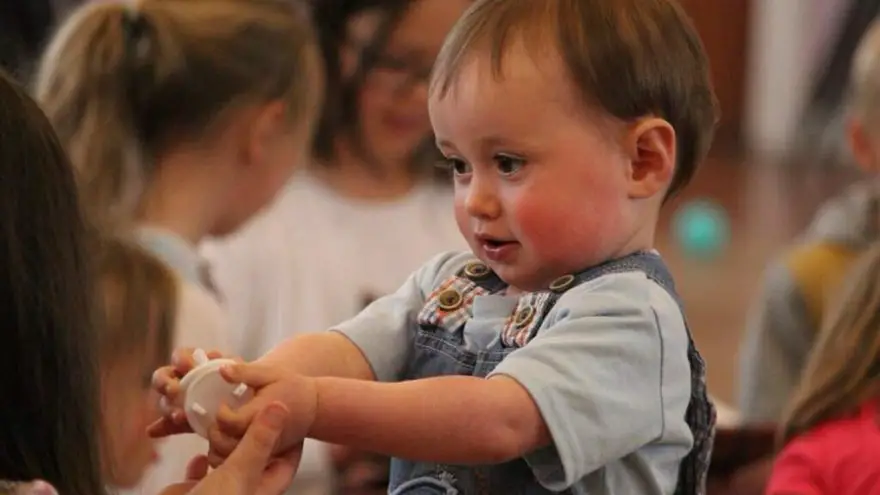 One of the most exciting times in your young child's life is when they are finally ready to go to preschool. Little ones' brains are like sponges and being in an environment with other children their age and learning the basics is a great way to get a head start on life. Studies show that children who have attended a preschool often perform better in the first few years of elementary school, having an edge on children who did not attend any kind of preschool program. Choosing the right preschool for your child and your family is a trick, and there are a lot of things to consider. These tips handed down from experienced parents and educators should put you on the right path to finding a perfect fit for your child.
Know your needs
The first thing you need to do when starting out is to write down a wishlist of what you're looking for. Don't try to edit it down yet, make a list of everything you really want and need and then later you can go through and pick which things are a priority and which things are just 'nice to have". Consider if you want the preschool to be near your house or near where you work. Do you qualify for any assistance either through your workplace or the government? Does your public school system have any offerings in early childhood education? What hours would you like for your child to attend? Mornings, afternoons, all day? What kind of environment will you want your child in? Once you have a working list of what you're looking for you'll be better able to start your journey to find the perfect preschool.
After you have a good list going of needs, wants, and other concerns start making a list of preschools that fit into your criteria. Start with location first if you're lost on where to begin, if you chose that you want the center to be near your workplace, for example, start looking near there. Don't be afraid to branch out though, the longer you are thinking about it the more you may swap up your priorities, and that's okay.
Put on your detective hat
Researching is the longest and often most important step when you're trying to whittle down a list of possible options. Ask around, parents with children older than yours might have some experiences and suggestions that are helpful. Read reviews online, just like your favorite restaurant has reviews of people who have eaten there, most preschools have online reviews as well. Remember though that, happy people rarely ever leave reviews, so really read the reviews with a critical eye to see if the problems described sound like a problem with the school itself, the staff, or just someone angry about other things. Check your preschool's credentials with the state or local governing agency, how many formal complaints do they have, are the teachers certified in any way, what have their inspections turned up? Lastly, make sure you do an Internet search for the name of the school and the name of the director, you might not find anything useful but it's better than finding out later that your preschool of choice has turned up on the news before for something going horribly wrong.
Making a visit
Call and schedule a visit or just drop in. Be wary of any school that doesn't do tours during working hours, they may be trying to hide something. Make notes when you're visiting, write them down especially if you're visiting more than one school. Keeping documentation can help you later when you're tired and the visits begin to merge together in your memory. Was the school clean? Did the classrooms evoke a happy feeling? Were the teachers engaged? Did the children look happy, safe, and well cared for? Ask the director about the employment process, what education do teachers need? Do they do background tests? What is their inclement weather policy? Where will the children shelter in place if needed? What is their policy on sick children or children with contagious conditions like head lice? What is the pick-up procedure? What school safety procedures are put into place? Does your child need to be potty trained already or will they help with that if your child is still learning? What is the ratio of children to teachers? What is their educational philosophy? What is their discipline policy? Ask as many questions as you need to, and watch for how they are answered. Someone getting short or annoyed with your barrage of questions now is no match for an inquisitive toddler.
Making a choice
It may seem obvious, but often the very first choice of preschool doesn't turn out to be a perfect fit. What may be less exciting is that there may not be a perfect choice at all. When shopping around don't forget to go back to your wants/needs list, your notes from your visit and any other information you've found along the way and rank each option according to how closely they match your vision, budget, and needs. You may find that you really like a preschool only to realize a month in that you can't stand the teacher and there isn't another class to switch to. Keep all your notes and if you need to swap programs don't hesitate to do so, but remember to do a second visit for any programs you're considering hopping to, things may have changed since your last go round with them.
Finally, after all the lists, notes, and research it's important to trust your gut. While things may look perfect to the eye, you may feel something is off or wrong. Trust that instinct. You know your child and your family's needs better than anyone else in the world and if something doesn't feel right to you, that's a big red flag. Even if you can't quite put your finger on the problem, the fact that you sense one is enough to move along to another preschool. In the end, you'll find the best of the best options for your child and preschool will be a fun and amazing time of learning, friendship, and growth for you and your child.
Most Read