We know finding a pair of sunglasses for your little one isn't always easy. Parents are going to want to make sure that they choose sunglasses for their little ones that are UVA- and UVB-protective as well as polarized. UVA rays are long-wave ultraviolet and UVB are short-waves ultraviolet – both of these can be harmful. This is why it's important to make sure the sunglasses you buy for your children are protected. Cheaper sunglasses will of course help reduce the glare, but they won't filter out the harmful light. Below we came up with our top ten list of the best sunglasses that have the highest rating for children. We're sure you will find the perfect set for your child so they can soak up the sun.

Our Top 3 Picks
Polarspex Kids Sunglasses

Our rating
Polarized
Price:

See Here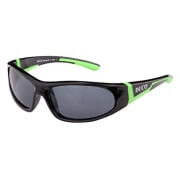 Duco Kids Sunglasses

Our rating
Rubber Flexible Frame
Price:

See Here
ATTCL Kids Sunglasses

Our rating
Composite lens
Price:

See Here
The Best Sunglasses for Kids & Babies
Polarspex Super Comfortable Polarized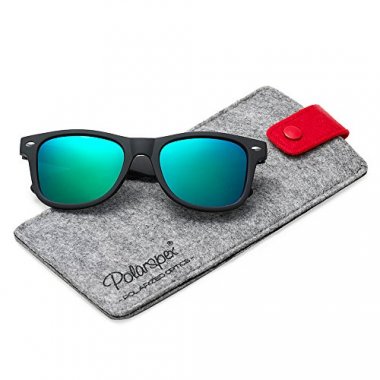 Duco Sports Style Polarized
Sojos Clout Goggles Cat Eye
Vatter TR90 Unbreakable Polarized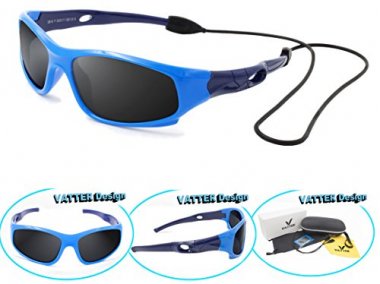 Babiators True Blue 3-5 Years
BIB-ON Vintage 100% UV Protection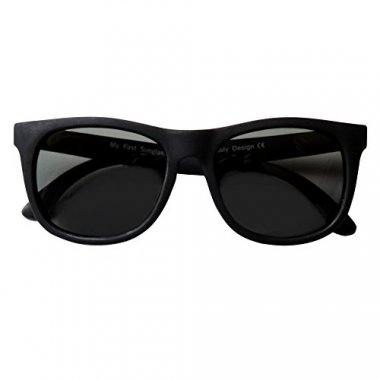 TRUST OPTICS Soft Flexible Polarized
Criteria Used in Evaluation of the Best Sunglasses for Kids & Babies
TWhen coming up with our top ten best sunglasses for children we knew that with so many options in today's market that it was going to be a bit tedious. We wanted to make sure that we looked at specific factors with the items on our list. We looked at everything from safety, how stylish they were, ratings and customer satisfaction, as well as how cost-effective they are. With sunglasses protecting your children from harmful situations like ultraviolet rays is extremely important. We can't stress enough how important it is for parents to make sure they purchase a pair of sunglasses that have UVA or UVB protection on them. We also considered how durable sunglasses are. The last thing a parent wants to do is repeatedly replace broken sunglasses all summer long. We do however know that in some cases kids aren't the most responsible when it comes to items like sunglasses, that these can break or get lost. In this case, when coming up with our top ten list we also paid close attention to how cost-effective each of the items are on our list.
As mentioned above it's important that sunglasses have protection from UVA and UVB rays. All of the sunglasses on our top ten list above block these rays. We made sure that each sunglass on our list protected your child's eyes as well as have a cool style that they could enjoy.
The last thing that we considered when coming up with our criteria list for the top ten sunglasses for children is cost-effective. Every item on our list above all have an affordable price to match any family's needs. We are sure that you will find exactly what you are looking for, for your little one and they'll be soaking up the sun on those hot summer days in no time.
Features that every pair of sunglasses should have
When purchasing sunglasses for kids it is very important for them to have a few key features. These features are not only important to fit of the glasses but are ideal to make sure that they offer the best level of protection.
Key features for sunglasses for kids:
Securely fit: The sunglasses should fit the child securely, but also not too tightly. If they fit right it not only makes them feel good but it also makes sure that they are given the best protection that is possible. The center of the glasses should line up with the center of their face without any gaps on the sides.
The shape of sunglasses: There are many different styles of sunglasses on the market. The most important thing to keep in mind here is the shape of the sunglasses should work well with their face shape. They should protect while also looking good as well.
Protective lenses: The idea of having the kids wear sunglasses is to protect their eyes. So, you want to double check and make sure that the lenses protect from at least 99 percent of the harmful UVA and UVB rays. Otherwise, the sunglasses are just a fashion accessory and are not protecting at all.
Sunglasses should be worn even on cloudy days
Kids should always wear sunglasses when they are outside unless it is nighttime. Even on the cloudiest or overcast days the sun's harmful rays are passing through those clouds and can damage the eye. Our eyes are at as much risk as our skin when we are outside. It is suggested that you protect your eyes and skin from the sun at all times. Wearing sunglasses is as important as wearing sunscreen.
Reflective surfaces like sand, snow, and water reflect the rays even more making them even stronger so not only is it important to wear sunglasses on a daily basis, but it is super-important to wear them when you are at the beach, pool, lake, or playing the in snow and whether the clouds are covering the sun or not. They all offer the same damaging sun rays exposure.
Difference between sunglasses for toddlers vs. kids
It is very important for babies and toddlers to wear sunglasses when they are outside because it protects their eyes from the damage that they can be exposed to over the course of their lifetimes. It is said that we are exposed to more sun in the first 18 years of our lives, so that means the first year of life starts the year pf protecting their little eyes.
The main difference between sunglasses for toddlers, babies, and kids are the size of the lenses and frames. This means that you don't want glasses that are too big or too small. The fit of the glasses is just as important as the protective lenses. If they do not fit well, they will not protect well. Smaller glasses with straps are available for babies and toddlers where smaller framed glasses that typically look just like the glasses adults wear are for kids. It is just important that no matter the make or style that they fit well and offer the best level of protective lenses.
FAQ
Frequently Asked Questions
Q: What are UV rays and why are they harmful?
A: UV rays are ultraviolet rays that come from the sun and are just past the violent/harmful mark on the visible light spectrum. There are three different types of rays; UVB, UVA, and UVC. They each have a wavelength and cause different types of damage to the eye.
Q: How do you prevent UV rays from damaging your eyes?
A: The only and best way to protect eyes from harmful rays is to simply wear sunglasses. Make sure the sunglasses protect from both UVA and UVB rays.
Q: What are the different types of lenses that sunglasses have?
A: There are many types of lenses on the market that can be placed in sunglasses. Each of the different types of lenses protect in different ways. It is important to check with an optician on what is the best for the type of eyes that you are trying to protect.
Q: Are colored-lens sunglasses okay to wear?
A: The color of the lenses in the sunglasses is a personal choice. Different colored lenses don't protect eyes differently. It is only important to make sure that they are blocking 99 to 100 percent of harmful UVA and UVB rays. The rest is up to the person wearing them.
Q: Do babies need sunglasses?
A: Yes, babies should always wear sunglasses to protect their eyes. The more exposure that we have to the harmful UV rays the more chances that there could be damage. The exposure is over the lifetime of your eyes so it is important to start protecting the eyes as soon as possible.
Q: Where can I buy the sunglasses that are listed on the Best Sunglasses for Kids guide?
A: All of the sunglasses listed on our site have a link below the product picture. This link takes you directly to Amazon where you can purchase the sunglasses. These sunglasses can be delivered to your home or a destination of your choice.