What is a Baby Sprinkle?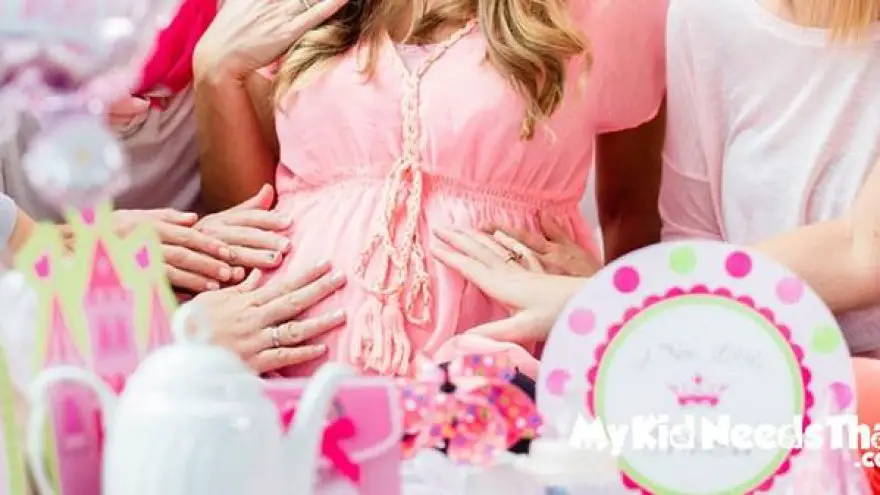 A baby sprinkle is like a baby shower given to the second or third child. It is a lot like a baby shower that is just a notch down. The rationale for having a baby sprinkle in the first place is to celebrate the coming of a new baby or to welcome a baby whose sex is different from that of the first child.
Since it is similar to a baby shower, the etiquette, preparation, invitation, and theme are usually just the same. However, the main difference is that it is not as grand as the baby shower.
Just in case you start confusing them, a baby shower is a party thrown for the new parents-to-be where friends and family welcome the firstborn child. They also give gifts that will help the mom and dad in taking care of the baby.
Mixed Feelings about the Baby Sprinkle
Having a baby sprinkle is relatively new in the parent and baby department. For so many decades it has always been about giving a party both for the parents-to-be and the firstborn child. Only recently did people come up with a party celebrating the following children. Although there is nothing wrong with this, a few contentions were raised about having a baby sprinkle.
The first one is a question of redundancy. If a baby shower was already held for the first child and the baby necessities were already given then, what is the point of a baby sprinkle? Ideally, gifts and advice were already given to the first celebration. There is nothing parents can possibly not know about having a baby since they already have had that experience with their first child.
The second contention is about practicality. According to some people, a baby sprinkle is unnecessary and impractical. It just brings out additional expenses for the family and friends as well as logistical burdens.
Regardless of these assertions that also have their own merit, a baby sprinkle is not mandatory and friends or family members can simply hold a party celebrating the coming of a new child. He/she is still worth welcoming no matter what other people say.
Planning a Baby Sprinkle
As someone who is tasked to organize a baby sprinkle, these steps can help you plan and execute a fun-filled and baby celebration.
Make a Timetable
The most important thing to do before you get down and dirty with planning is to make a timetable. Making a timetable or a to-do list lets you be more efficient in dealing with preparations. This also ensures that you don't miss anything out.
As a recommendation, you should start planning the baby sprinkle two months before the due date of the mother. This is to ensure that there is enough time to do all the things needed to be done and at the same time the date itself will not be so close to the actual due date.
Set a Theme
Since a baby sprinkle is relatively simpler than a baby shower, a simple baby theme will suffice. Taking from the name itself, the theme can be glitters and sprinkles. The theme can also be based on the sex of the incoming baby. Once you set the theme, you can already have a picture of the color scheme, decorations, and the program itself.
Create a Program Flow
A program is crucial in ensuring the success of the party. It doesn't have to be a very detailed program nor does it have to be a formal event. What is needed in making a program flow is the time allotment for each activity. You can also plan out contingency plans in case unforeseen events take place.
A light and casual baby sprinkle would be best for the parent celebrants and the guests. You do not have to have grand segments or big prizes for games. Take to mind that a baby sprinkle is a simple event in itself and overdoing it might ruin the party.
You can have small games where the parents are judges or game masters. You can also have games that focus on the other children as to not make them feel left out. Holding baby sprinkle activities can be the main event of your party.
Contact Logistics
Look at this as the behind-the-scenes part of any party. Now that you know what your program is, you can start figuring out the things you need to execute them with. In this step, you start contacting caterers, venues, and decorators if you're going to need any.
Make a Guest List
Since a baby sprinkle is more of an intimate baby shower, the guest list will not be as long as the baby shower's. Nonetheless, it is better to have a list of guests to know the head count and for you to measure how many people to feed and send invitations to.
Send out Invitations
Sending invitations is an important part of any party for obvious reasons. The plus side in this is that nowadays you can send online invitations through email or Facebook. You can make an event page and invite your guests there (given they have an account). In giving out invitations, it need not be expensive. A simple invite or card would do and I think that is more appropriate for a baby sprinkle.
Follow up with Guests, Food, and Venue
A few days before the event itself, follow up with all your contacts. This is to make sure that everything is set and not forgotten.
Gifts for a Baby Sprinkle
After all the preparations, what gifts will you tell your guests to bring? What gifts are appropriate? As previously mentioned, a baby sprinkle is for the second or third baby. There is an assumption that the parents still have the furniture needed for a baby. We also know that the parents have enough knowledge in taking care of a baby.
What is more appropriate to give are necessities like diapers, baby wipes, toiletries, etc. You can give them for obvious reasons. You can also give baby clothes especially when the baby is of a different sex than the firstborn. On the other hand, you can give gifts to the parents. You can give the mom a spa certificate or a salon appointment. The parents, especially the mother, will really need one of these in the future.
You May Also Like
15 Best Baby Gifts This Year
20 Top Toys & Gifts For 1 Year Old Boys
20 Top Toys & Gifts For 1 Year Old Girls
20 Best Toys For Newborn Babies
20 Best Crib Toys Babies Will Love
20 Best Baby Shower Gifts
Like What You See? Please Rate This Post And Let Us Know What You Think!
[rating_form id="1″]
Most Read