You have been invited to a baby shower and now you are fretting over what gifts you should give. While it is not really absolutely necessary that you bring and give gifts to the expectant mother, tradition has deemed it otherwise. Unfortunately, if you are not careful in your choice of baby shower gift, this might as well end up in the family's stock room or even garage, never to be used.
That is why it is crucial to choose a gift that will not only celebrate the joys of impending motherhood but also helps ensure that it will be instrumental in the care of the growing baby. How? Allow us to help you.
Our Picks For The Top Baby Shower Gifts
Summer Infant Complete Nursery Care Kit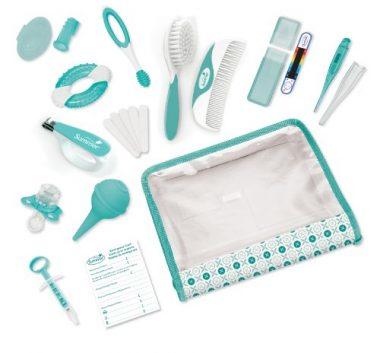 VTech Sit-to-Stand Learning Walker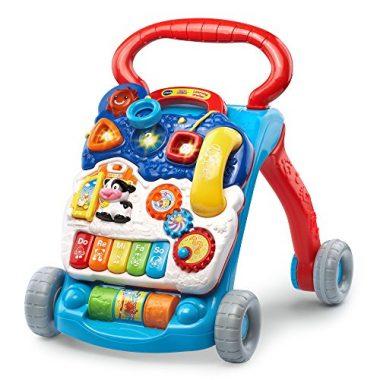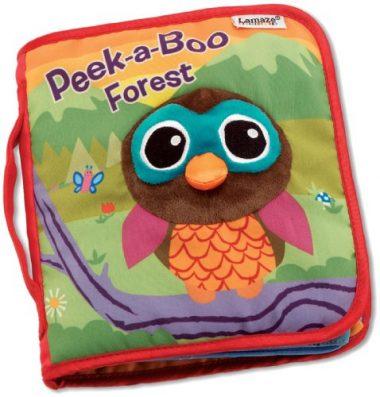 Plush Snuggle Buddy , Sugar N Spice Doll
Gund Winky Lamb Baby Rattle
Fly-love 5-Pair Newborn and Infant Socks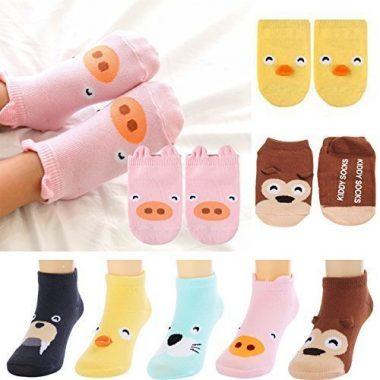 Aveeno Baby Daily Bath Time Solutions Gift Set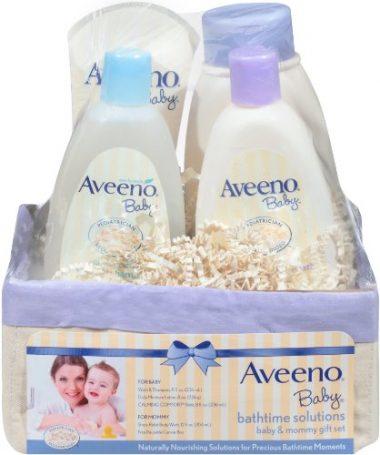 Nuby Octopus Hoopla Bathtime Fun Toys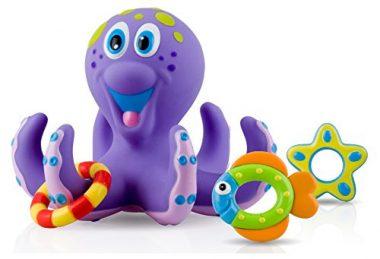 Baby Deedee Sleep Nest Baby Sleeping Bag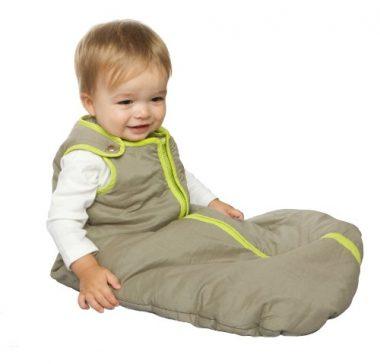 Regalo My Cot Portable Bed
Cozy Greens Backseat Car Organizer
XL Stroller Hook for Mommy by Toogli
Roewell Baby-Girls' Hair Bows
Baby Aspen "Let the Fin Begin" Blue Terry Shark Robe
Gerber Baby Unisex' 19 Piece Baby Essentials Gift Set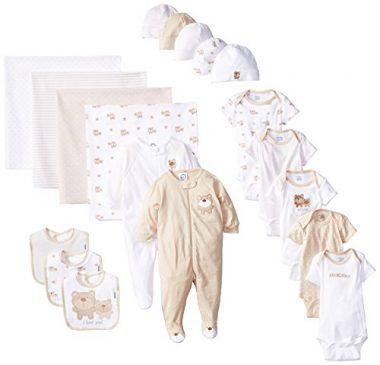 Infant Optics DXR-8 Video Baby Monitor
Fisher-Price Rainforest Jumperoo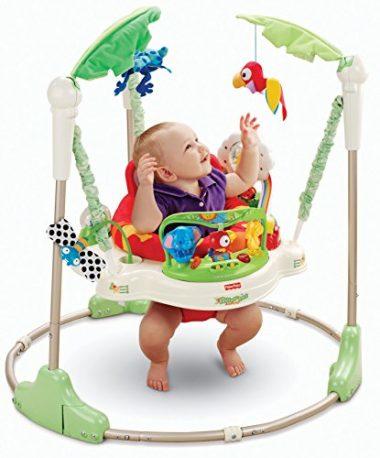 The Very Hungry Caterpillar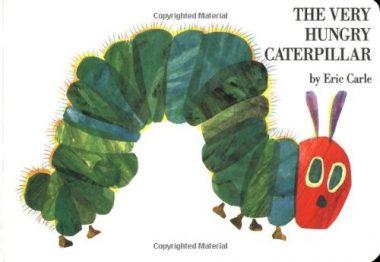 VTech Musical Rhymes Book
Criteria Used in Evaluation of the Best Baby Shower Gifts
Entertaining
A baby shower gift should be a gift that can be enjoyed by all. That includes the features of a baby shower gift such as interactive abilities, the design, and even the texture. Entertaining isn't just defined by fun. It can also be defined by uniqueness or even love.
Useful
A baby shower gift should be useful for both mom and baby. Useful for the mom to make her workload less stressful and useful for the baby to keep the baby busy and entertained. An useful baby shower gift can also provide a solution and help make things better for mom and baby.
Safety
A baby shower gift should be very safe and has its safety as top priority. Any gift items for the baby should be crafted from safe and toxic free materials, have soft textures, rounded edges and strictly made for newborns, infants, babies. The best safe baby shower gifts are ones that have been certified by toy safety organizations.
Price
A baby shower gift should be considerate of the costs. The cost of a gift can send a subconscious message and a very cheap gift could speak volumes of carelessness but a very expensive gift could display a sense of vanity and make other gift givers feel less than. Unless the gifts have been already been listed in a gift registry, it's best to stick with gifts equal or average price value.
Development
A baby shower gift should help encourage the development of a baby. Mom's-to-be want the best for their future baby and that includes a wonderful head start in their delicate development. Baby shower gifts that focus on development should help with motor skills, cognitive skills, sensory development and even educational development such as language and numbers.
Appropriate
A baby shower gift should be appropriate and make good sense. This is not the time for adult themed gag gifts and the gift shouldn't be so outrageous that it easily offends or shocks the mom-to-be. Unless specified in the baby registry, it's best to stick with baby shower gifts that are baby and mom-to-be appropriate and will be equally loved by everyone at the shower.
What Determined the Popular and Useful Presents in Our List
Choosing the most useful baby shower gifts is unlike choosing the best baby toys. There are simply a lot of things that need to be considered. Nevertheless, our team of researchers toiled through shortlisting what we believe are positive to be the leading baby shower gifts you can ever give to an expecting mom.
We had to look at the usefulness of the baby shower item whether it can help Mom better care for her baby or it can help develop the sensorimotor and cognitive skills of her baby. We had to scrutinize each item and see it from the perspective of both the expectant mom and her baby. We also had to consider safety because this is a newborn baby we are talking here. Additionally, we also looked at the different reviews and customer feedbacks regarding the product before we rounded this up with a review of the company that manufactured the item.
We are hopeful that our perseverance will pay off in terms of helping you choose the correct baby shower gift for a friend or family member who is soon to become a mom.
Baby Showers: Understanding its True Essence
While the term "baby shower" is relatively new, its foundation has been around since ancient times. In fact, ancient Egyptians and Greeks were known to celebrate the birth of a child; although not in the way we perform and celebrate baby showers today. In the Victorian Era pregnant mothers kept their pregnancy a closely guarded secret for as long as possible. When the growing tummy can no longer be feasibly hidden, friends and guests would gather around and offer words of encouragement to the pregnant woman. Right after the Second World War, baby showers coincided with the baby boom as a means to help lessen the financial burden of having to buy infant care products. This tradition has survived up to this present day.
However, there is an ongoing debate as to whether the tradition needs to continue or should be scrapped altogether.
Some think that the real essence of baby showers has been ultimately lost because of the gift-giving. This is especially true when the gifts or presents given are not ultimately used by either the mother in caring for her baby or the baby himself or herself as he or she grows. There have also been issues of gift duplication whereby several guests gave exactly the same gift. Many believe that baby showers should retrace its roots in history as a celebration of the joys of motherhood in which only women have the physiologic capacity to do so. Showering the event with lavish gifts unfortunately drowns the real essence of the celebration as the mum-to-be is relegated to sitting on a chair opening the gifts and presents and not really being able to enjoy the company of close female friends and family members.
But there are also those who think that baby showers are a great way to economize as certain infant care products are not really cheap. And if someone has the heart to give them baby cribs, a stroller, or even several baby bottles as gifts, then why not? Unfortunately, this only reinforces the notion that baby showers are merely activities performed to get as many baby care products from other individuals absolutely free. The idea certainly doesn't sit well with those who really feel that baby showers are a celebration of womanhood, of parenthood, and of motherhood; nothing else.
Personally, we love baby showers but the essence should be there. It should be more about celebrating the joys of impending motherhood and how one woman's 9-month journey will soon culminate in the giving birth to a healthy addition to society. It is understandable to want to give gifts but it is equally important to choose those gifts that will really be useful in the care of the newborn baby.
This is the very same reason why we came up with the twenty baby shower gifts for the expecting mum because we know how frustrating it can be to be giving gifts that you don't know will be useful or not. At the very least, you can be assured that our baby shower gift suggestions will be extremely helpful in the mom-to-be's care of her baby.
FAQ
Frequently Asked Questions
Q: What is a baby shower?
A: The baby shower is a celebration of a mom-to-be and her expected baby. Different cultures celebrate it differently and some include gifts while others do not. Some baby showers are only performed for the first born.
Q: Why are baby showers important?
A: Baby showers are important because they celebrate a woman's passage into motherhood and to show appreciation of her motherhood and her soon to be born baby. They are also a great way to help prepare mom-to-be for motherhood by giving her useful gifts that will help her transition and take care of the baby.
Q: Is a baby shower gift necessary?
A: Yes and no. There are some cultures who do not offer gifts and some cultures find it quite rude not to offer a gift if you are invited to the baby shower. It all depends on the discretion of the mom-to-be and it's best to follow her wishes.
Q: What is the best baby shower gift?
A: As every baby shower is unique, the best baby shower gift can vary. Some mom's-to-be might prefer a fun gift and some might prefer a practical gift but the gift should never be a competition. As always, check with the baby registry and the wishes of the mom-to-be.
Q: Are baby showers only for women?
A: Traditionally, baby showers are usually women only but co-ed baby showers are becoming popular and even dad baby showers are starting to happen. The choice still belongs to the mom-to-be and her family and whatever choice is made should be respected.
Q: How can I discover even more baby shower gifts?
A: You should start with the Born Cute "20 Best Baby Shower Gifts for the Expecting Mum In 2017" list: Click the link of the baby shower gift that interests you and when you arrive at the Amazon page for the baby shower gift you selected, scroll down to the "Customers Who Viewed This Item Also Viewed" OR "Customers Who Bought This Brand Also Shopped For" lists. Those two lists can give you a great starting point in discovering other baby shower gifts.
Another option is to speak with the mom-to-be on what she might desire and if available, use the baby registry as another source of inspiration.