When you have a baby shower coming up you want to make sure that you get a gift that can be useful and helpful at the same time you want to make sure that it is cute. If expecting parents do not have a registry coming up with ideas can be tough. We are here to help. We have created a list that includes the Best Baby Shower Gift Ideas. No need to look for inspiration or try and find something at the store. This list has been created to make things easy for both the expecting parents and yourself.
Our Top 3 Picks
Summer Infant Nursery Care

Our rating
Baby Care Essentials
Price:

See Here
VTech Sit-to-Stand Walker

Our rating
Interactive Learning Center
Price:

See Here
Lamaze Peek-A-Boo Forest

Our rating
Sensory Stimulation for Newborns
Price:

See Here
Our Picks For The Top Baby Shower Gifts
Summer Infant Complete Nursery Care Kit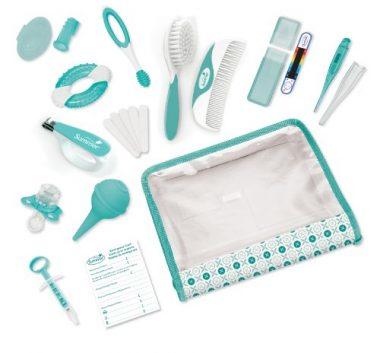 Dodo Babies Bandana Drool Bibs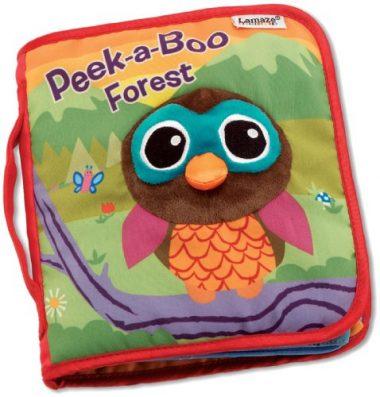 Baby Starters Plush Snuggle Buddy
Gund Winky Lamb Stuffed Animal
Little Hippo Footprint & Handprint Kit
Welcome Little One Board book
Aveeno Baby Daily Bathtime Solutions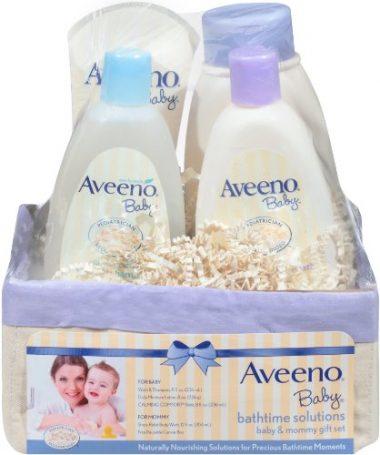 Bubzi Co White Noise Sound Machine & Sleep Aid
Baby Deedee Sleep Nest Sleeping Sack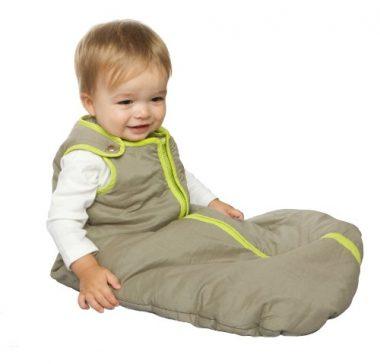 Criteria Used in Evaluation of the Best Baby Shower Gifts
Entertaining
A shower gift should be a gift that can be enjoyed by all. That includes the features of a gift such as interactive abilities, the design, and even the texture. Entertaining isn't just defined by fun. It can also be defined by uniqueness or even love.
Useful
A gift should be useful for who will be using it. Useful for the mom to make her workload less stressful and useful for the baby to keep the baby busy and entertained. A useful baby shower gift can also provide a solution and help make things better for mom and baby.
Safety
Very safe and has its safety as top priority. Any gift items should be crafted from safe and toxic free materials, have soft textures, rounded edges and strictly made for newborns, infants, babies.
Price
The cost of a gift can send a subconscious message and a very cheap gift could speak volumes of carelessness but a very expensive gift could display a sense of vanity and make other gift givers feel less than. Unless the gifts have been already been listed in a gift registry, it's best to stick with gifts equal or average price value.
Development
Help encourage the various types of development. Moms-to-be want the best for their future little ones and that includes a wonderful head start in their delicate development. Gifts that focus on development should help with motor skills, cognitive skills, sensory development and even educational development such as language and numbers.
Appropriate
Gifts should be appropriate and make sense. This is not the time for adult-themed gag gifts and the gift shouldn't be so outrageous that it easily offends or shocks the mom-to-be. Unless specified in the baby registry, it's best to stick with baby shower gifts that are baby and mom-to-be appropriate and will be equally loved by everyone at the shower.
FAQ
Frequently Asked Questions
Q: What is a baby shower?
A: The shower is a celebration of a mom-to-be and her expected infant. Different cultures celebrate it differently and some include gifts while others do not. Some celebrations are only performed for the firstborn.
Q: Why are baby showers important?
A: These types of celebrations are important because they celebrate a woman's passage into motherhood and to show appreciation of her motherhood and her soon to be born baby. They are also a great way to help prepare mom-to-be for motherhood by giving her useful gifts that will help her transition and take care of the baby.
Q: Is a baby shower gift necessary?
A: Yes and no. There are some cultures who do not offer gifts and some cultures find it quite rude not to offer a gift if you are invited to the baby shower. It all depends on the discretion of the mom-to-be and it's best to follow her wishes.
Q: What is the best baby shower gift?
A: As every baby shower is unique, the best baby shower gift can vary. Some moms-to-be might prefer a fun gift and some might prefer a practical gift but the gift should never be a competition. As always, check with the baby registry and the wishes of the mom-to-be.
Q: Are baby showers only for women?
A: Traditionally, baby showers are usually women only but co-ed baby showers are becoming popular and even dad baby showers are starting to happen. The choice still belongs to the mom-to-be and her family and whatever choice is made should be respected.
Q: How can I discover even more baby shower gifts?
A: You should start with the Born Cute "20 Best Baby Shower Gifts for the Expecting Mum In 2019" list: Click the link of the baby shower gift that interests you and when you arrive at the Amazon page for the baby shower gift you selected, scroll down to the "Customers Who Viewed This Item Also Viewed" OR "Customers Who Bought This Brand Also Shopped For" lists. Those two lists can give you a great starting point in discovering other baby shower gifts.
Another option is to speak with the mom-to-be on what she might desire and if available, use the baby registry as another source of inspiration.