If you're longing for a good night's sleep, you're not the only one. Infants wake up often and loudly throughout the night. You can't always predict and prepare for the things that make them go bump (and "waaah!") in the middle of the night, but there are certainly plenty of things you can do to ensure that they sleep as soundly and safely as possible. Laying your child down in their crib at night doesn't need to be a gamble. Buying the proper bedding equipment helps you rest with the peaceful knowledge that they are tucked in securely on their backs, and snugly bundled at just the right temperature.
Overheating and children rolling onto their stomachs in the night are just two causes of SIDS (Sudden Infant Death Syndrome). This can sound scary, but plenty of family- and infant-oriented companies out there have engineered cribs, mattresses, bumpers, and blankets to keep your child happy and healthy. These wearable blankets are one such example of products designed specifically for baby's (and your!) benefit.
Wearable blankets, also known as sleep sacks, ensure that baby won't kick their blankets off in the middle of the night and wake up cold, nor will they wind up tangled in the excess fabric when they wiggle around to get comfy. There are varying thicknesses of material, so you can choose the blanket best-suited for your usual environment and temperature. They're easy to put on, they stay on, and they help everyone in the house catch some much needed zzz's. Here are our top 10 picks to give you and baby some truly sweet dreams!
The Best Baby Sleep Sacks & Wearable Blankets Reviewed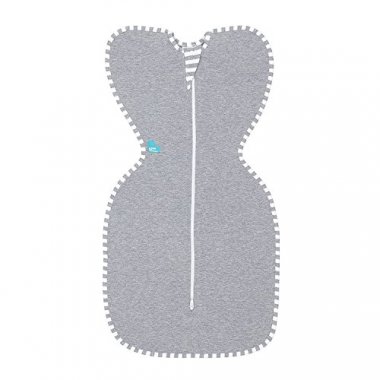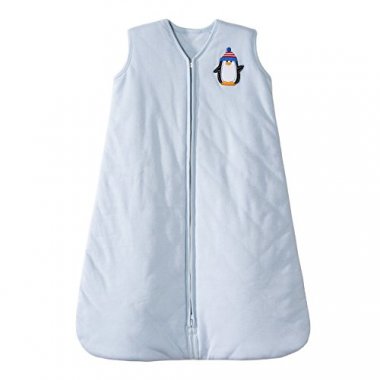 Burt's Bees Baby Beekeeper
Criteria Used to Evaluate The Best Baby Sleep Sacks & Wearable Blankets
By now you know the importance of sleep sacks. Seeing their importance and that your baby will use them often, we took making this list seriously. Through our research, we found sleep sacks that are safe, developmentally appropriate, and suitable for all babies.
Safety
Always safety is our number one priority! As discussed earlier, overheating is a common cause of SIDS. We made sure to have a wide variety of sleeveless sleep sacks on this list. Sleeveless sacks will keep your baby's body warm but also allow air to circulate through the armholes to keep them from overheating.
If the sleep sack has sleeves, it is not recommended for your baby to wear long sleeves underneath it. Sleep sacks also eliminate the need for loose blankets in your child's crib. Once your child is secure in the sleep sack, they won't be able to kick it off. This eliminates the possibility of them getting tangled in loose fabric and suffocating.
We recommend buying a sleep sack that is true to size as a snug fit will also eliminate excess fabric. Several of the sleep sacks have "Back is Best" sewn on the chest area. This serves as a great reminder to parents to put their babies on their backs. When babies sleep on their stomachs or sides, they are at risk of suffocating. There are sleep sacks that are made of lightweight material for the warmer months and warmer climates.
Developmentally Appropriate
One of the great things about sleep slacks is that they don't restrict your child's movement. Unlike blankets that are wrapped tightly around your baby, sleep sacks give your child the ability to move their legs freely. Babies love to kick and it's good for the development of their legs and hips. Sleep sacks also allow your baby to return to their natural sleeping position, which is with their arms near their head.
Suitability
This list is full of sleep sacks that appeal to both boys and girls. There are a variety of patterns, colors, and designs of sleep sacks displayed throughout this list. Most of the sacks listed carry several different options of sizes. Whether your baby is a newborn or a toddler, there is a sleep sack on this list that is perfect for them.
FAQs
Frequently Asked Questions
Q: How many sleep sacks should I purchase for my child?
A: We recommend having at least five, so you can be prepared for leaky diapers.
Q: What should my baby wear underneath the sleep sack?
A: This all depends on the temperature of your nursery. Typically, a cotton onesie works well; if your sleep sack is sleeveless go for a long-sleeved onesie.
Q: Can I purchase a size larger so my baby can use it as they grow into it?
A: We recommend purchasing the size that matches your baby's current size. Excess material can bunch up around your baby's nose or mouth and suffocate them.
Q: What type of sleep sack should I use in the winter?
A: Sleepsacks that have a higher TOG, and that are made of fabrics like fleece and sherpa are perfect for the winter months or cold climates.
Q: What is a TOG rating?
A: TOG refers to a unit of measurement for temperature control/thermal resistance.  It originates from an old slang word "tog," which referred to clothing, and therefore is often used as a standard in the textile/fabric industry.  The scale starts at 1 Tog (meaning the item rated is suitable for winter conditions) and goes up to 15 Tog (meaning the item is best used during summer/in warmer climates). The ideal temperature for your nursery sits between 68 to 72 degrees, so keep that in mind when looking at TOG ratings for items you'll be using in your home vs. outdoors or traveling.
Q: Can my baby sleep under my comforter with me?
A: It is strongly recommended that you never allow your baby to sleep on a soft surface. Your baby should sleep in their crib, on their back.
Q: How many stuffed animals can be in my child's crib?
A: None! Loose blankets, stuffed animals, pillows, and soft bumpers can all be risk factors for suffocation when left in your child's crib.
Q: When can my child sleep with a blanket?
A: Small blankets become less hazardous to your child as they reach 1 year old.