Decorating your child's room can be a super fun and exciting experience for you and them! Of course, you want to provide an amazing, engaging, and entertaining space for your children. Something that sometimes goes unthought of is getting some great wall art for your child! Wall art is a fun way to decorate that doesn't take up any extra space in the room. It can be great for a child's bedroom or even a playroom!
Sometimes it can be hard to figure out exactly what you want to put on your child's walls. You want to find something appropriate and affordable, and you also want to make sure that it's something that your child will love! Quality of the product is also of the utmost importance. That's exactly why we have taken the time to create this list of the best wall art for children's rooms! We took all of these important factors into consideration and looked through tons of user reviews as well because we know that the buyers know best!
Our Top 3 Picks
CherryCreek Alphabet

Our rating
Soft
Price:

See Here
CherryCreek Woodland

Our rating
Soft
Price:

See Here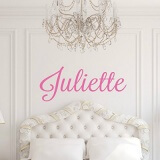 LucyLews Name Wall

Our rating
Soft
Price:

See Here
CherryCreek Decals Whimsical
CherryCreek Decals Charming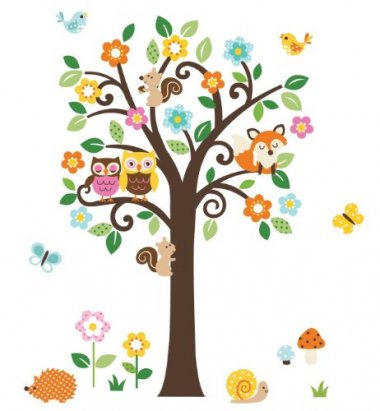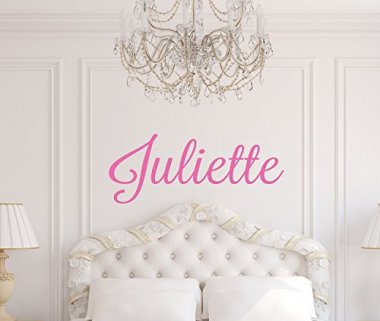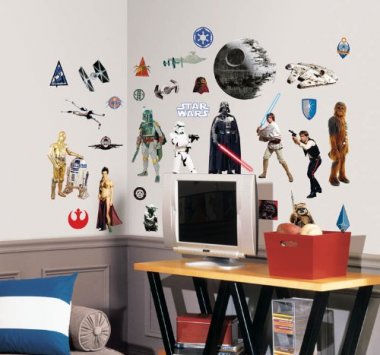 CherryCreek Decals Classic Animals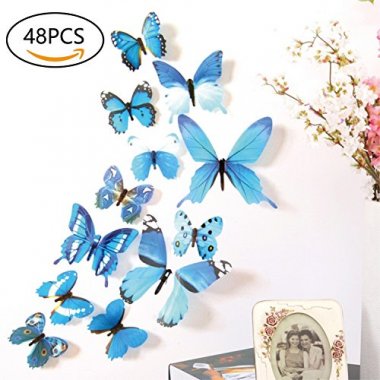 Roommates Mickey And Friends
Wall Pops Little Monsters
Types of Arts/Materials Used
The styles of art out there are endless, and you can find any style imaginable when searching for wall art. We tried to include multiple art styles that would all be appropriate in children's rooms including simple cartoons, elegant designs, classic artwork, modern styles, and even realistic artwork. We're certain you can find a style fitting for you and your child. The materials that go into these different pieces of wall art are of course important too. Almost all wall art decals are made out of vinyl. Vinyl is an extremely versatile type of plastic that is typically inexpensive, and also completely safe for children and pets. All of the wall art to make our list is completely safe for your children and pets.
How to Protect Your Walls
Often times, when considering getting wall art, you may be worried about what it could do to your walls. A common concern is that the wall art could potentially damage the paint on the walls. Well, we took your walls into consideration when compiling this list, and you can rest assured that all the wall art that has made the list is safe for your walls. It can be easily removed without causing any damage. Most of it can be removed and reused multiple times! It is, however, suggested that you make sure the walls are cleaned thoroughly before placing your wall art.
How to Customize for Boys/Girls
Customizing your wall art for a boy or a girl is very simple. The first thing you'll want to consider is simply which piece of wall art you want to buy. Some pieces of wall art are designed specifically with either boys or girls in mind while many pieces can go either way and be considered gender neutral. Start by choosing a piece of wall art that you feel is appropriate for the child that you are buying for. If you choose a gender-neutral option, you can customize the space to be more boyish or more girly. For example, if you choose one of the alphabet wall art options on the list for a boy, you can match blue decorations to the blue in the decals so that it gives it an overall more boyish appearance. Have fun decorating and consider getting your children involved as well!
What to do if You Want to Remove Wall Art
Sometimes you may need to remove the wall art you use. Reasons for removable may be because you've had the wall art for a while and are going for a different look now, or you may simply want to move your wall art around because you weren't happy with the placement the first time. Whatever your reason is, removing most wall art is very simple and easy. All of the wall art options to make our list are designed with simple and convenient removal in mind. You'll simply peel it off the wall.
Take care to very carefully get lift one edge of the wall art away from the wall before you begin peeling. You'll need to be careful as if you are too rough, especially if you're using some sort of tool or sharp fingernails, it's possible that you'll accidentally scrape the paint. Once you have the edge of the wall art pulled away from the wall, tightly grip it and begin slowly peeling. You'll want to be extra careful of any small details of the wall art as to not tear it. This shouldn't be a problem though as we have chosen high quality and durable pieces of wall art for our list. The wall art should easily come off without any damage to your walls or the wall art itself.
Criteria Used in Evaluation of the Best Wall Arts
Materials Used
We know how important it is to make sure our kids are always safe, and that includes checking the materials of the products that our kids come in contact with. We made sure to only include products on the list that are made of completely safe and non-toxic materials.
Price
We always want to give our kids the best, but decorating can be expensive, and it's not like we're made of money. We were careful to choose wall art for our list that not only won't break the bank but also holds an overall good value. This means that we chose wall art that is inexpensive but also high quality.
Design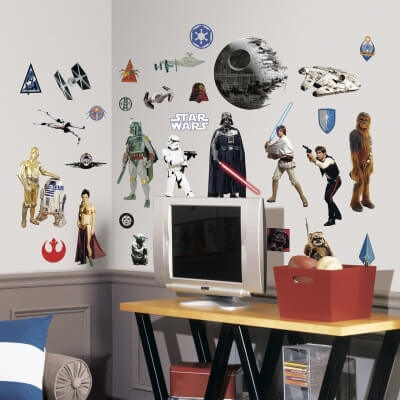 When it comes to wall art, the design is of the utmost importance. Obviously, you want it to look great if it's going up on your wall! When making our choices for this list, we made sure to include attractive designs from across the spectrum. We wanted to make sure we had good pieces of wall art for all ages, genders, and styles.
User Reviews
One of the most important things we considered when compiling our list was the user reviews of each product. There is no doubt that the best way to learn about the quality of a product is to see what the users of that product think about it. We searched through tons of reviews on tons of products to bring you the best of the best!
FAQ
Frequently Asked Questions
Q: Do I need any special tools when applying my wall art?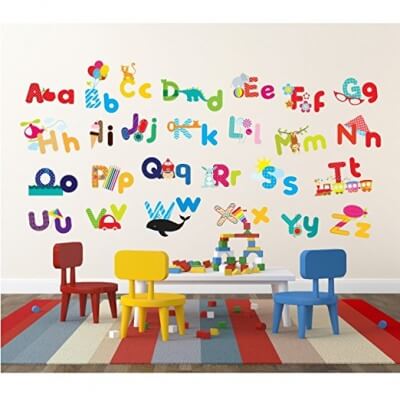 A: No, you do not need any special tools when putting your wall art on your walls. All of the wall art that has made it on to our list is designed with ease of use in mind. All of the wall art is precut and simply needs to be peeled from its sheet and placed in your desired location on the wall.
Q: Can my wall art be reused?
A: Yes! All of the choices of wall art on our list can be removed from their original position and reused in a different position on the wall. There is a chance that certain products may not stick as well if moved around multiple times, however.
Q: Will my wall art damage the walls?
A: No, most wall art and all of the wall art on our list is designed with protecting your walls in mind. The wall art decals are designed to be sticky enough that they stick very well to the wall but won't damage any paint when removed.
Q: Can I use my wall art anywhere other than on the walls?
A: Absolutely! The wall art that we have chosen can all be placed on any clean and smooth surface. It's wonderful not only for walls, but can also work great on doors, certain types of furniture, windows and more!
Q: Will my wall art stick to my walls if they are textured?
A: Wall art sticks best to smooth surfaces and may not work well on textured walls. If the wall is only very slightly textured, there is a good chance that the wall art will still work, although it may not stay put as well as it does on smooth walls.
Q: What ages are recommended for wall art?
A: Any age is a wonderful age to get wall art for your child! It's a great idea to get some great wall art for your baby's nursery to give them something interesting and colorful to look at! Wall art is also great for young kids, older kids, teenagers, and even adults! There is wall art out there for everyone.
Q: How much space do I need for wall art?
A: The amount of space needed for wall art depends on the specific piece of wall art. Some pieces of wall art take up only very minimal amounts of space, while some pieces may dominate an entire wall. Look at the dimensions given by the manufacturer of the wall art you're interested in and measure the space you want to put it in to ensure that it will fit well. There is a good choice of wall art for any size space that you may have.
Q: Is wall art safe for kids?
A: Yes, wall art is usually made out of vinyl. Vinyl is a very safe material that is in no way harmful to anyone, including children, that come in contact with it. You should keep in mind that some wall art may come with additional features such as gem embellishments. These small parts can pose a potential threat as a choking hazard for very small children. For this reason, things like gem embellishments should be placed out of the reach of small children, and small children should be very closely supervised while you are putting up the wall art that has things like gem embellishments.
Q: Can my kids apply the wall art themselves?
A: Your kids can probably apply the wall art themselves, but very young children should, of course, be closely supervised. Applying the wall art can be an amazingly fun and creative family activity! The wall art not only provides a nice visual in the room but also gives your family a great chance to hang out and bond while being creative and decorating the room.