Batman has been one of the most popular superheroes for generations, and there is no sign that his reign is over. The Caped Crusader and his sidekick, Robin, is an iconic figure for DC fans of all ages. There are new vehicles to ride or play with and some great spy tools for the clever Bat to use to hunt down the most villainous enemies. No one can escape the wrath of the Dark Knight when he has a boat that shoots projectiles and his Batmobile can turn into a Bat Jet!
Whether they are playing with miniature cars from Hot Wheels of driving a full-sized Li'l Quad ATV, the potential for adventure is always high with the Gotham Knight. Every one of his many vehicles make the battles more fun and exciting. Call Batman and Robin and gather the gang with a projector pen that puts the bat signal in the sky. When your kids wear the Batman cowl they can let his ears do the intimidating while Batman Binoculars can help track Penguin, Joker and all the bad guys. It is an ever growing universe of fighting fun, any of these or the Bat's tools and weapons would make a great gift or reward and each piece is a valuable addition to a Batman collection.
Our Top 3 Picks
Fisher-Price Power Wheels

Our rating
Easy Push-button
Price:

See Here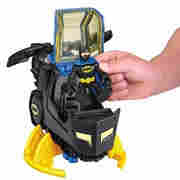 Fisher-Price Batcopter

Our rating
Rotating Helicopter Blades
Price:

See Here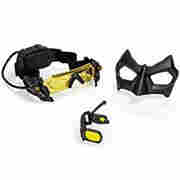 Spy Gear Night Goggles

Our rating
Night Vision
Price:

See Here

Fisher-Price Imaginext DC Super Friends
Age Range: 1 to 3 years old
Monster Jam Batman Die-Cast Vehicle
Age Range: 3 to 8 years old
LEGO Juniors Batman vs. Mr. Freeze 10737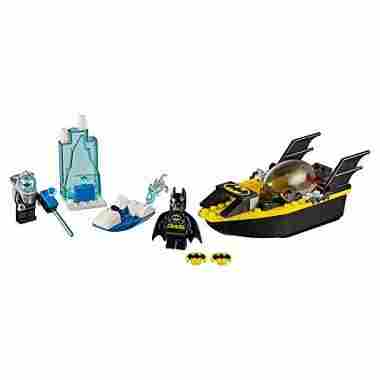 Age Range: At least 3 years old
Funko Batman: Arkham Knight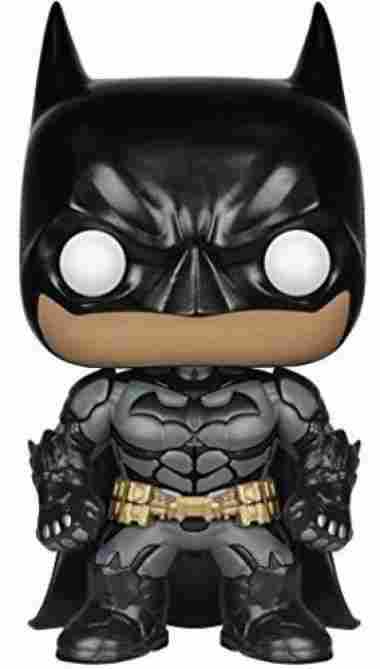 Age Range: 3 to 9 years old
Age Range: At least 3 years old
DC Justice League Tactical Helmet
Age Range: 3 to 8 years old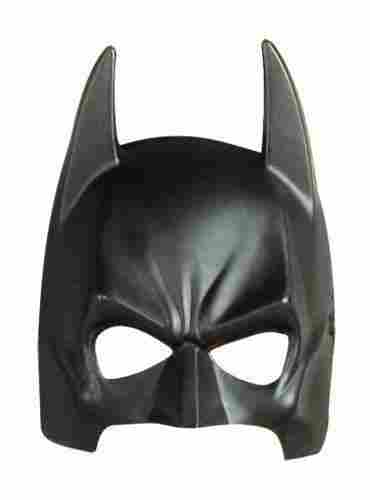 Age Range: At least 3 years old
Super Friends Batmobile with Lights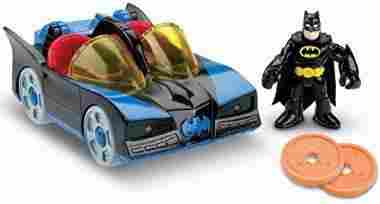 Age Range: 3 to 8 years old
Mattel Games Rock 'Em Sock 'Em
Age Range: At least 5 years old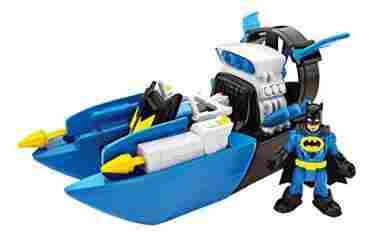 Age Range: At least 3 years old
Criteria Used in Evaluation of the Best Batman Toys
Choosing a toy that is safe for your child isn't easy. There are millions of toys out in the market, with hundreds of newer toys coming out each year. It becomes overwhelming and just hard to pick which ones are the best for your child's development stages. If your child is younger than three years old, then you worry about choking hazards. If they're older, then you worry about things that are too sharp or dangerous for them.
For this list, we knew that Batman was a popular figure among the comic book lovers. But aside from that, toys like the ones that are mentioned above are great for role play and dramatic play. When they engage in either role or dramatic play, they take on the role of someone else. Your child then imitates the characters speech and actions into make-believe situations. If the role play happens in a group activity, its referred to as sociodramatic play, as its social and imaginative.
As your child lets their imagination lead the way into their play time, they are also likely to incorporate first hand, real life, experience. It encourages them to act in an 'as if' state. Though these situations are not likely to be reproduced, it does help your child to explore the actions and feelings of others.
As identified by Dr. Sara Smilansky, there are six criterions of dramatic play. The first four refer to a single lone play time, while the last two refer to group play.
Verbal Make Believe
This make-believe role play refers to your child using their body language and body movements to get the verbal dialogue across. For example, they could be 'setting up a table' and saying that they've made dinner and set the table.
Make Belief with Objects
This refers to verbal or actions that use materials to imitate the actual object, though it not a real substitute. This can be anything that they use to pretend that what they are using is the actual product that their character used. For example, riding a barrel while pretending it's a pony.
Imitative Role Play
This stage refers to your child using simply their imagination to pull off a make-believe role. All they need is to express it in a verbalization and/or imitative action. For example, it can be them calling their 'crowd' the students, and them playing the role of a teacher.
Persistent Role Play
Persistent role play refers to a role play that lasts for more than ten minutes. This is a long time for a child to stay focused on a singular task.
Verbal Communication
This refers to your child communicating with one or more players in the same role-play scenario that they have created.
Interaction
This criterion refers to your child including interactions within that role-play with other characters. These characters can be actual people or other characters that they have made up within the role play.
Aside from building your child's imagination, role play has countless other benefits. It helps your child to build their language skills, social skills, solve problems, and abstract thinking. They can also discover their leadership skills while acquiring a sense of self and building their confidence.
It is actually a scientifically backed idea that role play is vital for building your child's developmental stages. It helps your child's sensory motor skills, language skills, cognition, and engages their emotions while improving their intelligence.
Imaginative play helps your child to understand grownups a little better while also building an understanding of what they are doing. Thus, it helps to start the foundation of important life skills. Acting in certain situations, such as role-playing as a doctor, can help them learn about how to act appropriately in certain situations. It builds their feelings and perspectives while also building their language and vocabulary skills.
As role-playing helps your child to make sense of the things around them, scientists have also stated that role-playing can be used as a therapeutic and diagnostic tool. It unifies their understanding, knowledge, and experiences. So, it might even help your child to develop the ability to prepare for unknown situations.
What Determined the Top Gizmos and Playthings in Our List
We have to admit we're not really fans of Batman. You can say that we're more fascinated with Superman. Nevertheless, we simply cannot ignore the fact that Batman has a very solid base of followers. There is also a lot of merchandise that is dedicated to the Caped Crusader from school supplies to costumes to water bottles to kiddie plates and bags and to toys, playthings, gadgets, and gizmos. This has compelled us to perform a search of the top 10 most popular and best-selling Dark Knight toys you can give to your child this holiday season.
In choosing the Batman toys and gizmos on our list we had to look at the developmental benefits of these products. We had to make sure that these can provide something useful to children especially in enhancing their development and growth. And if it has an educational value, then we had to carefully examine just how children can learn from the use of such items.
We also considered the credibility of the manufacturer. Typically, we only include products from companies that have been in the business for so many years. But, we also recognize the fact that there are new industry players that also deserve consideration. So, we had to quantify the credibility and reputation of these companies based on the feedback of customers. Negative comments are seriously evaluated whether these have bases or mere speculation.
Overall, it was never an easy task to identify the top Batman toys and gadgets that we were able to include in our list.
Role-Playing and Your Kids' Development
There are many reasons why child development experts encourage role-playing in children. For us adults, we often look at role-play as dramatization or the process of acting out parts in a particular story. What we often overlook are the processes that are involved in the assumption of a particular role especially by kids.
When children role-play, they often base the different roles of the character they are portraying from ideas that are the sum total of all their previous life experiences including learning activities and sensory information. Their young brain has to recall from memory what they have learned about a particular character.
For example, if they are going to pretend to be Batman, they are essentially trying to process everything they know about Batman. Does he fly like Superman? How strong is he? Can he beat other superheroes with supernatural powers? Is there really a need for a mask and a cape? Is it even possible to change or alter Batman's costume? These questions are just some of the things children have to answer if they really want to portray Batman in a role-playing session.
Now, understand that the way a young child thinks is totally different from that of an older child. Younger kids will typically have very limited imaginative capabilities simply because they also have limited information about the character they wish to portray. On the other hand, older children have very vivid imagination such that they can already think of a thousand and one ways in which the role can be portrayed. For instance, they can start thinking of Batman as the alter ego of Superman who just happens to work in another city.
This means that Batman should also be able to fly and breathe in outer space without the need for an oxygen breathing apparatus. They may even think that Batman can swim underwater like Aquaman or is the long-lost secret love interest of Wonder Woman or is actually the big brother of Robin or Nightwing. The point is that, as children grow older, they can form more varied assumptions of the roles that their character needs to show.
However, as children become more mature, this imagination gets toned down to integrate realism. This means that when teenagers start role playing, their actions are now based more on reality. They will now say that human flight is simply not possible so Batman cannot really fly. They begin to understand that it is entirely possible to perform the different stunts that the Caped Crusader executes.
This sense of realism has its roots from continuous cognitive stimulation through the years. And this is essentially what role-playing can do for children. They may start out as naïve, innocent, unknowing only to end up fully capable of making the correct decisions based on their understanding of how the world actually operates in reality.
It can therefore be said that role-playing activities help children master their ability to understand the things around them. This can become the crucial foundation for their cognitive abilities such as problem solving, language and communication, memory recall and processing, logical and counterfactual reasoning, and creative and critical thinking.
Role-playing does not only have a bearing on children's cognition; it can play a significant part in their social and emotional development as well. When children play a certain role, they make use of their social skills in their portrayals. They begin to understand the value of interpersonal relationships and how maintaining these can lead to improved self-esteem as well as self-worth. These will allow them to feel more confident about themselves and help them persevere to be the best they can ever hope to be.
The Bottom Line
Character toys and gadgets like the Batman products we have listed here are very useful in ensuring the accomplishment of the various developmental tasks of children. It is therefore not unexpected that Batman merchandise will continue to be one of the most sought after gift items in this year's season of giving. Let our list of the top 10 Batman toys and gadgets be your guide in choosing the best for your kid
FAQ
Frequently Asked Questions
Q: Where Can I Purchase These Toys?
A: All the toys on our list can be purchased directly from Amazon. However, they are also available on other websites and stores. For the sole purpose of consistency, we've kept our links to one site.
Q: Are These Toys Suitable for Kids of All Ages?
A: Most of these toys are safe for children of any age. However, there are some products that might contain smaller accessories or are generally harder for younger children to know how to operate. It's best to read the safety features of the products you wish to order before purchasing them. The review section is also a great place to look for issues that other parents might have faced.
Q: Why Is There Different Types of Toys on This List?
A: We wished to include a range of Batman-inspired products that your kid will love. Regardless of their likes and interests, they're sure to find something to their liking on our vast list.
Q: How Do I Hunt for A Bargain for These Toys?
A: The best advice that we can give about finding the best prices is to research thoroughly online. It can be hard sometimes to find the best pricing after you take into account the extra that will be taken for shipping and tax. However, if you research prices for both physical stores and online stores, you're sure to find a great deal.
Q: Who Is Batman?
A: Batman is a fictional comic book character that first appeared in Bob Kane and Bill Finger's 1939 Detective Comics #27. As to why kids like his character, there can be various answers to that. The character has advanced technology skills, as well as superb deductive skills, extensive wealth, combat ability, and an excellent martial artist. He is also the CEO of Wayne Enterprises, making him a good role model for young children.
Q: Why Are His Toys So Popular?
A: Batman has been an important figure in the DC comic book world for decades. As he first appeared, readers were quickly enthralled by his rise to success after his heartbreaking loss. It gave him a human aspect that young kids are able to relate to. This relatability allows readers to continue rooting him on. It also pushes them to want to be, or be like, Batman/Bruce Wayne. With the newer movies being released, kids are also wanting to be a superhero.