Being afraid of the dark–we've all been there, especially when we were children. No one likes being surrounded by it. Every parent has been through the stage of soothing their child back to sleep because they're afraid of the monster under their bed or they see shadows, or whatever your child's fear is. And it doesn't help those children who are light, restless sleepers or sleep-deprived parents. Luckily, someone saw a need and came up a baby-soothing projector for the nursery which has been happily welcomed for those tired moms and dads ever since.
There are so many options when it comes to baby projectors now that they can even bring a whole new galaxy to surround your child while they're sleeping. These projectors even can work as a night light so that exhausted parents can find their way through the dark to take care of those late-night needs without the fear of waking up their sleeping child. Some projectors even have the option to play music so your child can also be soothed by whatever sounds are relaxing to them–lullabies, nature sounds and even those played through your own personal device. While these new baby tools have helped many new parents soothe and comfort their child, these projectors have evolved in so many ways that the options to choose from seem almost seem endless. That is why we've created a list of a few favorites to try and help that picking process.
The Best Baby Projectors Reviewed
Cloud b Twilight Turtle Plush
Summer Infant Slumber Buddies
SOAIY Rotation Color Changing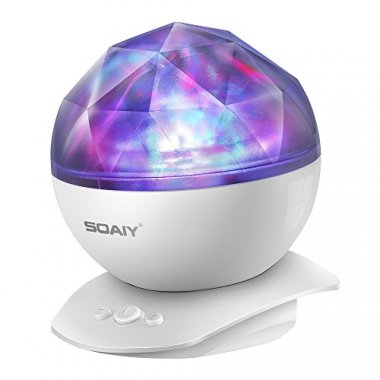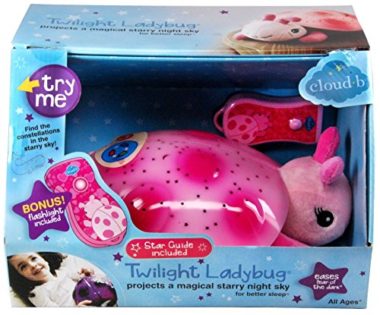 SCOPOW Constellation LED Timer
Fisher-Price Calming Seas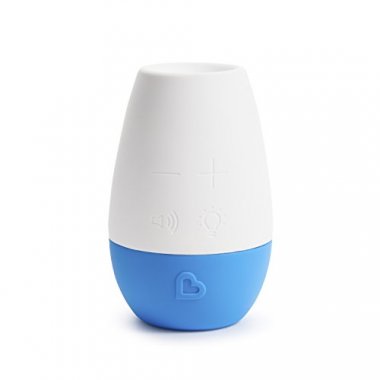 Criteria Used in Evaluation of the Best Baby Projectors
A projector for your child's room is almost a necessity and at the least, it can be a helpful tool for new parents. This special item helps soothe and calm a fussy baby or child who's can't fall asleep. They even encourage consistent sleeping habits. While babies have a shorter sleep cycle than children or adults, this projector can help keep them engaged when they first wake up. While some of these items help give off a starry illusion of the night sky, they also can serve as a night light to help guide sleepy parents who are trying to maneuver around the shadows of their rooms without waking a sleeping child.
Now you have to start thinking, what kind of projector do I want? While shopping for the perfect one can be a tedious task since there are so many factors to consider like the age of your child or the features you need. Do you want a projector that can act as a sound machine? Do you want one with an automatic timer? Do you want to be able to set the timer yourself? These are the questions that many parents often ask themselves when it comes to getting the right projector for baby.
One thing that's important: be sure to check power outlets. Is there one where you can put your projector on a table, so it can reflect onto the ceiling and walls? Finding the right brightness for the size of your child's room is going to play a key part. If your projector plays music, you're going to want to place it in the perfect space between the crib or bed. Too close to the bed and it may cause disruption in sleep. If it's too far away, they won't be able to hear it.
Now here's a question you probably haven't asked yourself yet. Does your child have a favorite color, or do they react to a color? Some colors can affect babies in different ways. Some researchers have said that white and blue are both stimulating and can boost attention, cause peace, and help with reaction times. Red or orange colors are said to help bring on sleep, maybe because it reminds the brain of a nice sunset. Either way, you're going to want to create a peaceful environment where your baby will be able to get a good night's sleep.
Some research also suggests that it's good to have a soft light, or music to lull your child to sleep, and later, darkness for that nice deep sleep for the rest of the night. Due to this, it's very helpful to have a timer on your night light so that it will automatically turn off once your baby and even you are asleep. It's also helpful to have a soft, low light in your child's room so that you can take care of the baby without shocking them when turning on the overhead light.
So, of course, there are a few features you'll want to consider when choosing the perfect infant projector for your child. A couple of them are plush toys. Some of them are a bit sturdier or geared toward younger children. Some are portable. Some can even be used after your child grows older for parties or decorations and can even help teens or adults. Take note of brightness, the type of projection, whether or not they play music or sound if they can be used as a night light, if a timer is included. If you consider any of these features or which features work best for your lifestyle, you will gift your child with the perfect, peaceful, comfy bedtime and you might even get a little sleep yourself.
FAQ
Frequently Asked Questions
Q: What is a TF card?
A: It used to be called a T-Flash or a TransFlash, but it is much more commonly known as an SD card and is used for storage or to hold data.
Q: What color is best for infant night lights or projectors?
A: Believe it or not, red or orange is the best for sleep. It is reminiscent of the evening sunset.
Q: How many decibels would be too loud for a baby?
A: It has been recommended that noise is kept below 50 decibels.
Q: Is it safe to have one of the Summer Infant Slumber Buddies in the crib with an infant?
A: Yes, they are baby-safe.
Q: Does the SCOPOW Constellation Night Light come with a cord to be plugged into the wall?
A: Yes, it does come with a cord or it can be powered by a battery.