As a parent who lives an active lifestyle, you are always trying to find ways to squeeze in that little bit of exercise when you have the chance. That is why every active parent should own one of these highly rated jogging strollers.
Jogging is one of the easiest and most effective methods of exercise, and being able to bring your child along can have benefits for the both of you! Engaging your child's inner creativity and curiosity by taking them on scenic routes on your jog will promote more avid learning in your child's academics as well as help you as a parent keep those extra calories burnt off for good. If you are an active parent looking to purchase a jogging stroller for you and your family, then this is the article for you. Here are the best jogging and running strollers in 2018.
The Best Jogging & Running Strollers for Parents Reviewed in 2018
Baby Trend Expedition Jogger Stroller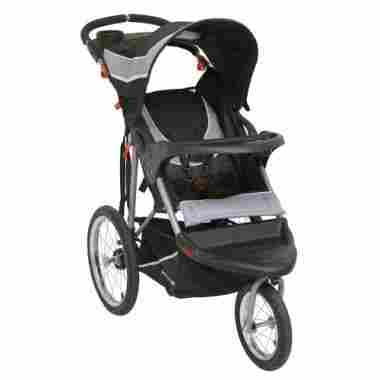 Schwinn Discover Single Swivel Running Stroller
Joovy Zoom 360 Ultralight Jogging Stroller
Baby Jogger 2016 City Mini GT Single Stroller
Thule Urban Glide – Jogging Stroller
BOB 2016 Revolution PRO Duallie Jogging Stroller
Graco Fastaction Fold Jogger Gotham
BOB Revolution Flex, Black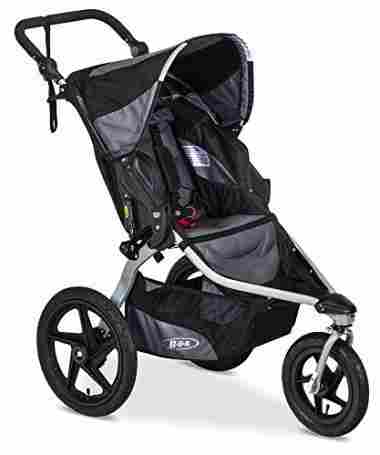 Baby Jogger City Select LUX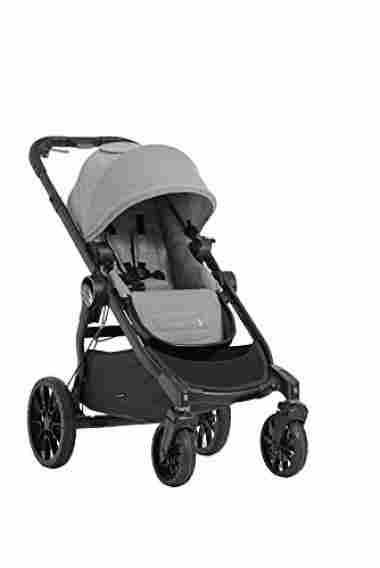 Burley Design Solstice Jogger
Allen Sports JTX-1 Swivel Wheel Jogger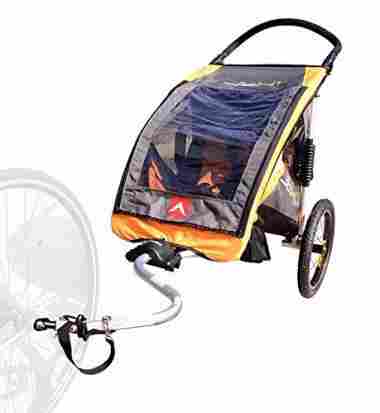 Baby Trend Expedition, Carbon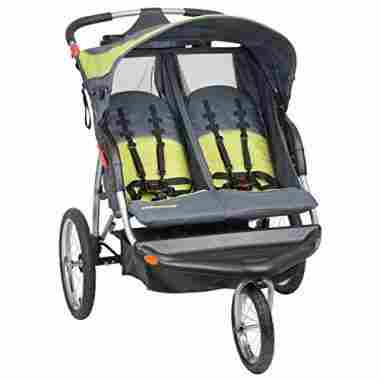 Baby Trend Xcel, Mosiac Blue
Criteria Used in Evaluation of the Best Jogging and Running Strollers
To rank all of these jogging strollers from best to worst, we used a special criteria. When buying a jogging stroller you want durability and a lightweight frame so you can continue jogging years to come. You also want a stroller that stores flat and easy with no hassle, along with the right tires for all terrain. Using what i just listed and other factors, here is the criteria we used to rank the best jogging strollers:
Weight Limit
We thought that if you want to buy a jogging stroller, then you probably don't want your child outgrowing it in a year. That is why we chose the heaviest weight limit as the top strollers rather than the lightweight limits.
Total Weight
Nobody wants to jog with a heavy hunk of a stroller, that's why we decided the lighter weight the better.
Features
Overall fancy features and gadgets are just an added accessory and in our opinion that makes a stroller even better. Did you see the one with built-in speakers?
Weather Resistance
When it comes to children, they do not like cold weather. That is why we ranked weather resistant strollers at a higher level than those that weren't.
Storage
After you use a stroller you need to store it right? The strollers with the easiest and flattest size were the winners in this section.
Growability
The fact that a stroller can grow with your child is a must, and if you can't get a stroller like that it isn't worth it. Growing strollers were held high on this criteria.
FAQ
Frequently Asked Questions
Q: What is the youngest a child can be to ride in a jogging stroller?
A: This depends on the stroller itself and your child's development thus far. If your child just learned to hold their head up, maybe a few more months of waiting won't hurt, but if your child is walking strongly they are probably ready to go for a ride. If you are unsure, consult your child's doctor and ask for their opinion.
Q: Are Jogging strollers safe for my newborn?
A: As long as your newborn is strapped in and the stroller is the correct compatible model with the car seat, then yes your newborn is very safe. Always make sure your child is strapped in securely and their car seat isn't loose or falling off.
Q: Do you have to jog with these?
A: Not at all! You do not have to jog when using these strollers, and a lot of people only buy them as a regular stroller just because of the increased luxury and smoothness in the ride. You can use these just for walking in the park, they will probably last you even longer.
Q: Do they tip over easy?
A: The only time strollers like these tip is when a turn is taken too sharply, too fast. The same thing will happen in a regular stroller, so just watch your speed and turning radius.
Q: Is maintenance expensive?
A: Most issues that will arise from one of these jogging strollers would be as easy as changing a tire. But if it's a serious problem it will cost as much as an average bike repair.
Q: How long should one last?
A: One of these strollers should last a minimum of two years, but depending on the durability and the condition it is kept in, they could honestly last a lifetime!